Video Credit : Anant Tyagi Chef Jeremy Gillon offers a brief introduction to Restaurant JAG.
Welcome to the ExpatChoice.Asia Hit List of hot new places to eat and drink across Singapore.
October/November 2019 Edition : With the festive season nearly upon us, Singapore's favourite eateries will soon be getting into gear, ready to delight us with holiday food and drink specials.
Until they do, however, there's plenty to keep you going in Singapore. Here's a list of the best new restaurants to indulge at this November 2019.
An authentic Chinese fine dining experience, Imperial Treasure Tasting Room, located at Great World City is both contemporary and elegant, offering private dining and fixed menu meals that you can watch being cooked in front of you (apart from their regular restaurant services). Appetisers here begin at SGD $8, and their main course menu features dishes such as the Roasted Suckling Pig, Roasted Duck and a huge selection of dim sum starting at SGD $5 (available only during lunch hours). Try some sake with your meal too.
A.Great World City , 1 Kim Seng Promenade Singapore 237994, #02-111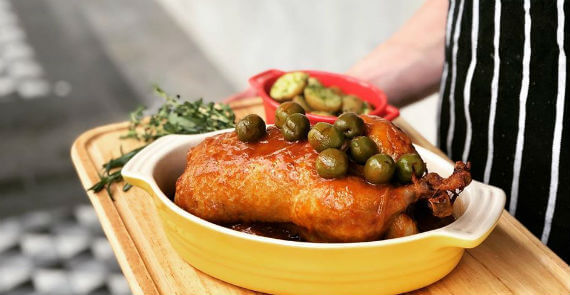 After 23 years serving satisfied and loyal customers on Circular Road, Mag's Wine Kitchen has moved, revamped and refurbished, to Keong Saik Road. Expect hearty and undeniably delicious French food such as their Scallops (with artichoke velouté, crispy bacon, and the option to add Sturia Caviar for SDG $12 extra), Foie Gras (with terrine, apple compote, port & cognac) Beef Tartare (served with French fries) and Cod (with artichoke, zucchini, tomato & caper sauce). Enjoy pre-fixed lunch & dinner menus at SGD $53 for 2 courses, and $58 for 3 courses, as well as an a-la-carte menu.
A. 55 Keong Saik Rd., #01-06, Singapore 089158 
F. www.facebook.com/magswine.kitchen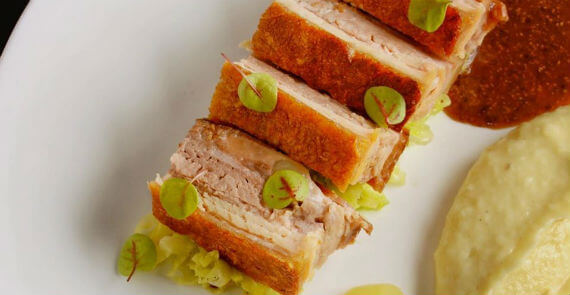 Walk into Antoinette and be charmed by its quintessential French café style interiors, which are almost as eye-catching as their wide selection of culinary delights. Their famous souffle pancakes are a customer favourite – light & airy, and every bite a delight – but they also have a selection of savoury mains that are not to be missed; among them the Crispy Pork Belly Confit, Wagyu Beef Tagliatelle & Crab Pomodoro. Sweet treats such as the Velvet Rouge Petit, La Rose & Superlova are almost too beautiful to eat – but don't let that stop you.
A. 28 Penhas Rd, Singapore 208187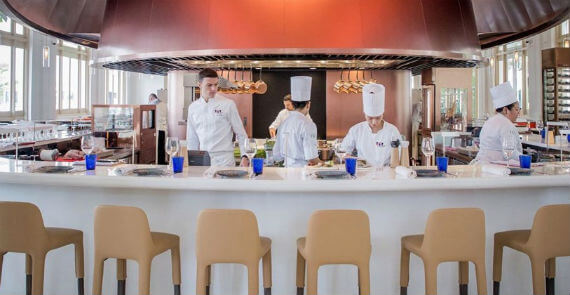 After closing for renovation in 2017, Raffles Hotel Singapore has finally reopened, and with it, new restaurant BBR by Alain Ducasse – now serving delectable Mediterranean dishes, and sporting a new, contemporary ambience, with a central open kitchen. Expect exquisite tapas and unique & signature dishes such as the Pulpo a la Gallega (Galician-style octopus); but a visit to BBR wouldn't be complete without trying their Cataplana de Marisco (a Portuguese seafood stew) which will have all your senses singing in harmony.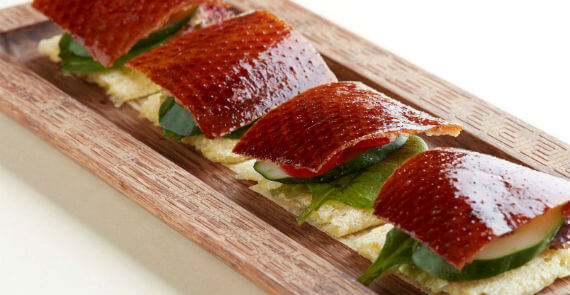 Image : Kai Duck's Sliced Peking Duck with Crackers
Kai Gardens' famous Peking Duck is the central theme at Kai Duck, which aims to provide a more casual dining experience in which the dish doesn't have to be too hard on the wallet. Though you can get a whole Peking Duck for SGD $68, there are multiple other options including their Mini Burger with Peking Duck Salad for SGD $4.80, Chilled Duck Meat Roll for SGD $12.80, and the Salted Duck Tongue for the same price. In addition to their many creative Peking Duck dishes, there are plenty of other options as well, including pork, seafood, beef, chicken, and a range of delicious vegetarian dishes.
A. Ngee Ann City, 391 Orchard Road, #05-10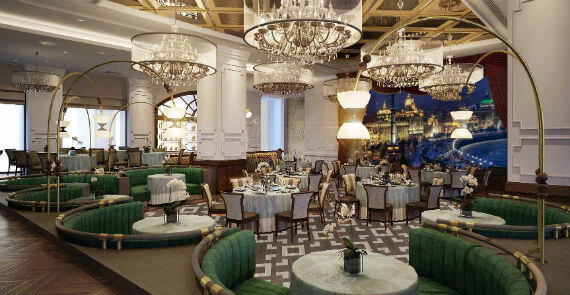 Returning to the Singapore restaurant scene and promising an elevated dining experience is the Grand Shanghai – contemporary luxury at its finest. Their menu includes cold dishes such as their Light and Shadow Crispy Duck & Shanghainese Style Smoked Fish, barbecue dishes such as their Whole Roasted Boneless Suckling Pig, and extends into a myriad of carefully prepared, mouth-watering dishes covering everything from seafood to every kind of meat, and vegetarian delights. If you love authentic Shanghainese cuisine, a visit to Grand Shanghai is not to be missed.
A. King's centre, 390 Havelock Rd, Singapore 169662, Level 1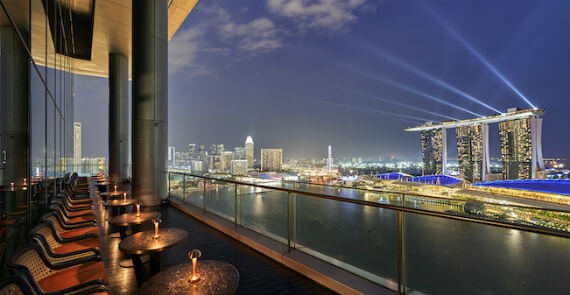 Now occupying the space formerly taken up by [email protected] is classy rooftop bar & grill VUE. Take in some stunning views as you enjoy selections from their tasting menu, or tuck into delicious mains like their famous Prime Black Angus steaks. VUE opens at 5:30, just in time for you to catch a sunset with a spritz or cocktail in hand.
A. 50 Collyer Quay, Singapore 049321, Level 19, OUE Bayfront P. +65 8879 0923
W. vue.com.sg/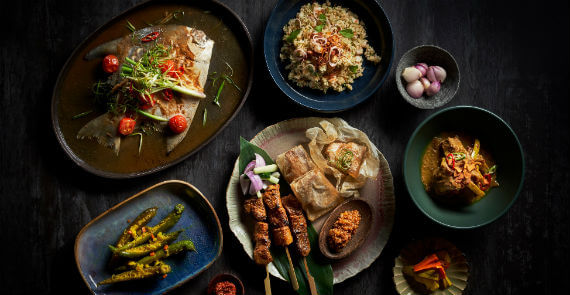 Damian D'Silva, of Folklore (and, more recently, Masterchef Singapore) fame, heads this unique restaurant, focusing on heritage cuisine – traditional recipes and cooking techniques that have largely been lost in today's modern restaurant scene. Food at Kin is served communal style, encouraging a dining experience that is centred around kinship and conversation. Most of the seats here are reserved for Straits Clan members, so make sure to call ahead and reserve a table before visiting. Once you're there, enjoy delicious dishes such as Ngoh Hiang, Sambal Prawn Petai and Babi Masak Assam exactly as they are meant to be enjoyed.
A. 31 Bukit Pasoh Rd Singapore 089845 P. +65 6320 9180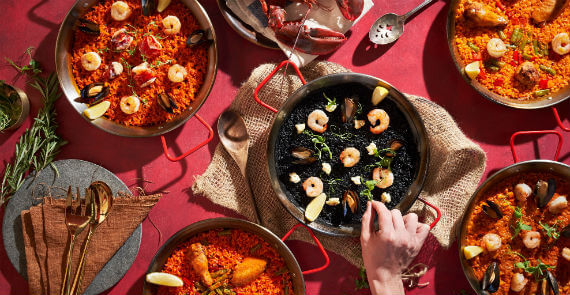 Situated in the Arcade @ The Capitol Kempinski, El Teatro ('the theatre' in Spanish) Tapas lives up to its name and more, with items on the menu such as the Cochinillo Crujiente con Patatas y Pure de Zanahoria (suckling Pig with potatoes and mashed carrot), Ensalata de Queso (goat cheese salad) as well as a selection of other delicious tapas and mains. Their Paella de Bogavante (lobster paella) is a customer favourite, so don't forget to try it while you're there.
A. 13 Stamford Rd Singapore 178905, #01-83  P. +65 6715 6879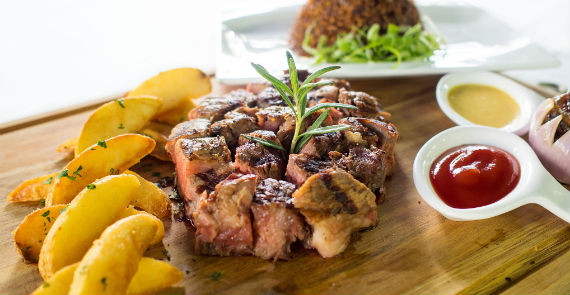 Ubin Seafood now has a new location in (you guessed it) Tampines, after closing down at Hillview Avenue, bringing with it customer favourites such as their Ubin Nasi Lemak and Charcoal Fish Head Steamboat, as well as other delicacies like Scottish "Live" Blue Mussels & Foie Gras Satay. Their selection of meat-based dishes (not just seafood, but pork, beef and more) is truly impressive and well worth a visit.
A. 18 Tampines Industrial Crescent 528605, #01-16 P. +65 9740 6870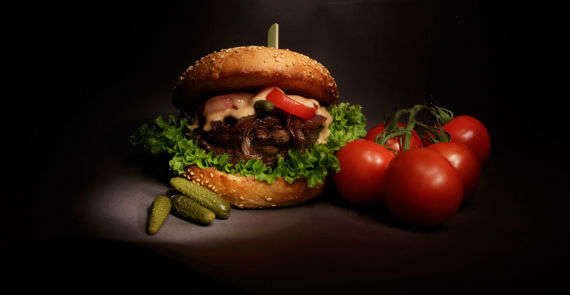 Originating in Amsterdam, Lombardo's in Singapore is the only international franchise of this wildly popular burger joint. Home to the Most Expensive Burger in Singapore (Wagyu beef and gold-leaf covered for S$250; the profits of which go to The Children's Charities Association of Singapore), they also offer many other customers favourites, such as the Double Dutch XXL Burger (much more reasonably priced at S$19.99), El Chapo's Cartel Burger at S$14.99) or the much-needed Hangover Burger for the same price. Their burgers – all original creations – differ in their unique ingredients but unite on truly spectacular taste.
A. 15 Duxton Rd, Singapore 089481 T. +65 6970 9470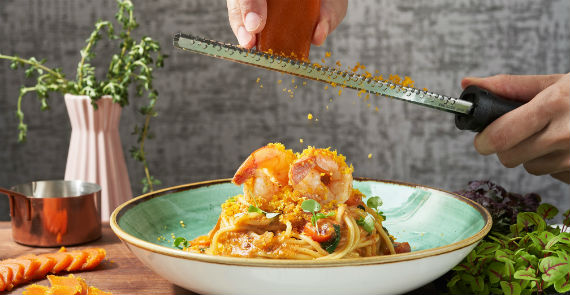 Also located in the Arcade @ The Capitol Kempinski, La Scala Ristorante takes its inspiration as well as its name from the famous La Scala Opera House in Milan. Expect Italian delicacies such as their delicious selection of pastas & pizzas, as well as specialties like the Polipo Terra & Mare (marinated, grilled octopus tentacles with saffron mashed potatoes) and an extensive drinks menu for well-rounded enjoyment.
A. 13 Stamford Rd Singapore 178905, #01-86 T. +65 6715 6877
Aug-Sept 2019 Edition : Restaurant numbers are on the rise in Singapore.  Mod-Asian eateries continuing to flourish, with Bao Boy mixing up the menu with baos and the Riverhouse at Clarke Quay offering an authentic yet fusionesque Chinese-style tapas.
And then we have the 70s - 80s influences like Capitol Milk Bar and Blue Label Pizza's new outlet at Mandarin Gallery "rockin' around the clock"...Our pick. Watch out of the infamous Fat Prince re-vamp, with an extended dining room to cater for the throngs of guests getting turned away night after night - times are a changing!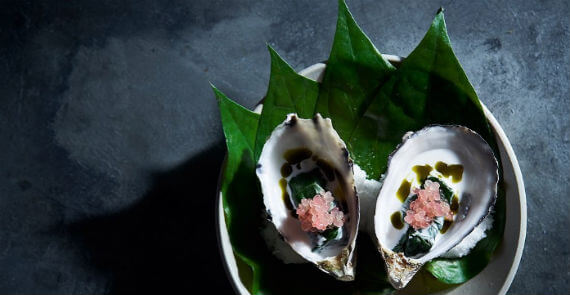 At Cloudstreet brought to you by Chef Rishi of Michelin-starred Cheek by Jowl fame, guests can expect a progressive yet sophisticated approach to gastronomy – marrying disparate cultures and influences in an exuberant expression, it champions ingredient-driven cuisine and seasonality. The food is enhanced by a wine list featuring around 350 natural and classic style wines which pay homage to some greats alongside small, independent winemakers from around the world. The restaurant has a strong focus on beverage pairings, catering to both imbibers of alcohol and those who practice temperance. Choose from five or seven courses at dinner, with a few bits and pieces to bookmark the menu, and three or five courses during lunch. Find out more about Cloudstreet here
A. 84 Amoy Street 069903 E. [email protected]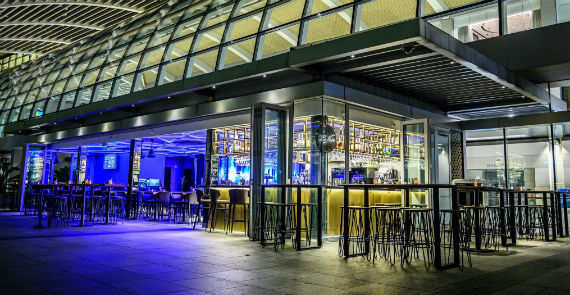 Located along the promenade of the iconic Marina Bay Sands, Le Noir offers a full food, drinks & live entertainment experience while enjoying spectacular views of the Singapore River. Graze on a delectable variety of western fare including the must-try lava cheese wagyu burger and savoury crab cakes; delicious signature cocktails, and a line-up of live performances from talented local and international artists.  Live Band performances will take place daily at 6.15pm, 7.15pm, 8.15pm, 9.15pm,10.15pm and 11.15pm (performance timings subject to changes). Find out more about Le Noir here
A. The Shoppes at Marina Bay Sands, 10 Bayfront Ave, L1-84, Bay Level 018956 T. +65 6688 7308 FB. www.facebook.com/lenoirsg/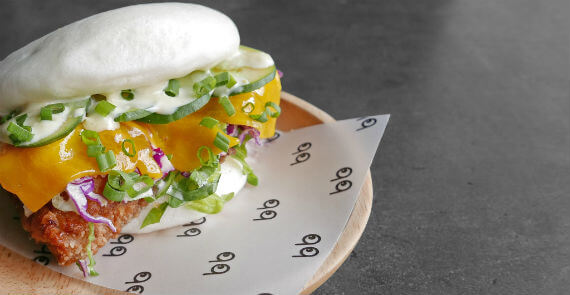 Furnished with textured concrete walls, walnut and brass tones emanating cosy, laidback vibes, Bao Boy sits right at home along the underground hotspot Hong Kong Street. Bao Boy is a stylish restaurant-bar that focuses on elevated steamed bao sandwiches with a twist on Asian flavours and is an edgy oasis for hip urbanites looking for a low-key spot for small plates and great drinks. With American rock n roll and eighties hits humming on the speakers, expect a low-fuss party ambience at this edgy oasis for bao and beer. Dress code: Swag. Find out more about Bao Boy here
A. 31 Hongkong Street 059670 T. +65 6226 1395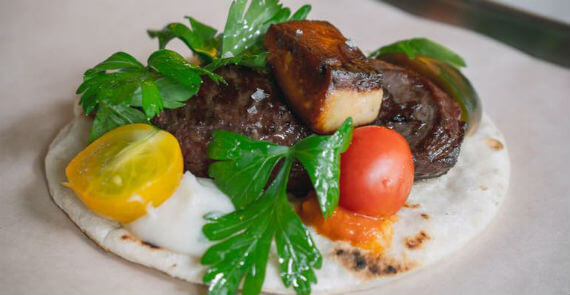 Modern kebab joint, Fat Prince, located in a shophouse on Peck Seah Street has received glowing reviews and a phenomenal response from guests since opening its doors in September 2016. So, the founders decided to expand the concept into the space that is now The Ottomani – at the rear of the venue. There is now a wider menu selection showcasing a more robust offering of seasonal, ingredient-driven dishes. Fat Prince has now expanded to occupy the entire venue, which seats more than 70 guests. The Fat Prince menu has grow by three times and showcases an expanded mezze, house-made bread and pit-roasted section, along with a broader selection of desserts. Find out more about Fat Prince Here
A. 48 Peck Seah Street 079317 T. +65 6221 3683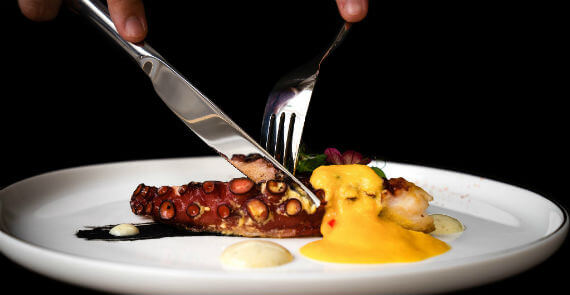 Pictured: Octopus Leg; Salted Egg with squid ink hummus and edamame. Butter gets time beyond the bread plate at this fabulous new restaurant. The kitchen at Restaurant Beurre is a huge proponent of using the flavourful dairy spread lavishly in dishes. Take for instance an Angus rib-eye aged in butter or soya sauce chicken left to poach in butter and juices. Expect an indulgent yet affordable dining experience here. Find out more about Restaurant Beurre here
A. 23 Bukit Pasoh Rd 089837 T. +65 9660 0597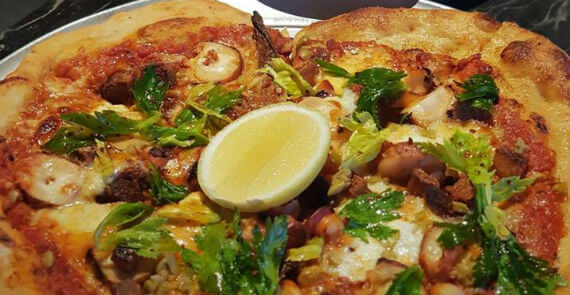 Pictured: Summer in Saint Sebastian with chorizo ragu, Hokkaido octopus, espellete chili and aioli.  With two locations, Blue Label Pizza & Wine offers a modern take on the neighborhood pizzeria. Enjoy a concise menu of premium salads and snacks along with their acclaimed stone-fired pizza at both Ann-Siang Hill and Mandarin Gallery. Blue Label Pizza offers stone-fired pies with gourmet toppings such as clams with bacon bits or Hokkaido octopus with chorizo ragu (pictured). Takeaways are available, but lap up the atmosphere and plan to eat in. The 70s and 80s rock playlist has become a hallmark of the Blue Label experience. Find out more about Blue Label Pizza & Wine here
A. Mandarin Gallery, 333A Orchard Road, #03-02 238897 T. +65 6314 2247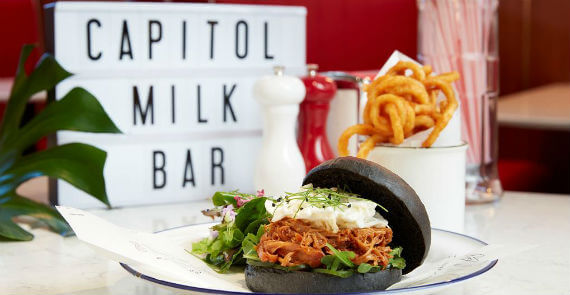 Capitol Milk Bar brings retro fun dining to Arcade @ The Capitol Kempinski. The word from the bird is that this new 'rock around the clock' diner is where to be for burgers, hot dogs, sandwiches, milkshakes, floats, sundaes, and ice cream, and finger-snapping fun for the whole family. Capitol Milk Bar is Capitol Kempinski's homage to the popular Magnolia Snack Bar of the 1960s, an old-school cafe offering pre-movie snacks. Find out more about Capitol Milk Bar here
A. 13 Stamford Rd 178905 T. +65 6715 6874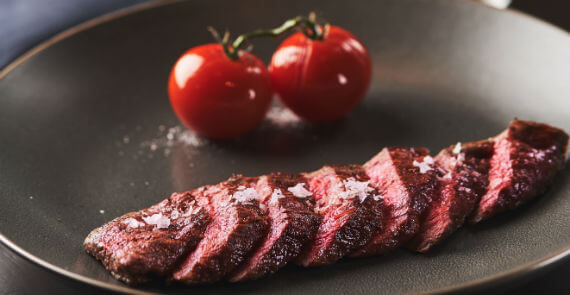 Picture Credit: Fat Belly Onglet
Fat Belly is serving alternative steak cuts at great prices and has been doing so now for two years. But, have you spotted the now expanded 52-seater steakhouse at Serene Center? The restaurant serves high quality and lesser-known cuts of beef such as the Mayura Signature Wagyu tri-tip.  With minimal preparation, they preserve the original and unadulterated flavours to mouthwatering effect. Only open for dinner, during the day the space becomes a boutique coffee roastery. Find out more about Fat Belly here
A. Serene Centre, 10 Jalan Serene, #01-04 258748 T. +65 6314 2247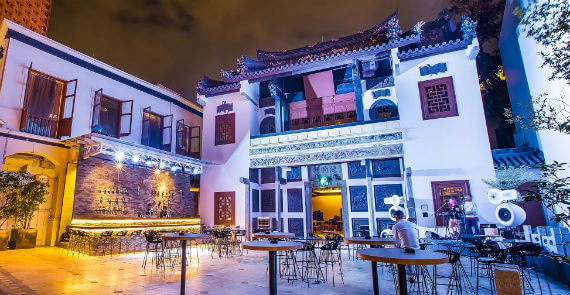 The 1-Group recently took over this majestic heritage mansion and launched it as a multi-concept venue. It is now open for business as The Riverhouse - a two-storey multi-concept space housing a modern Chinese restaurant, alfresco bar and world-class nightclub – namely Mimi, Yin and Yang. With its distinctively seductive Chinese architecture, MIMI located on the second floor pays homage to Eastern influences with top notch Chinese-fusion cuisine. Find out more about The Riverhouse here.
A. Clarke Quay, 3A River Valley Road, #01-02 179020 T. +65 6261 1189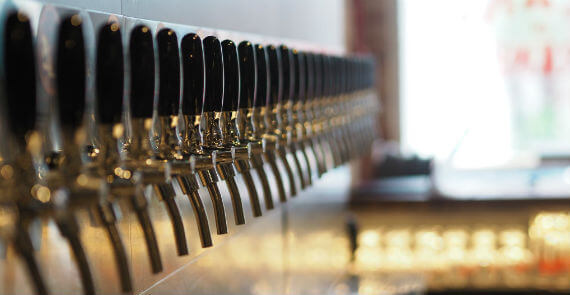 Leading Southeast Asia brewery Heart Of Darkness has launched an outlet here in Singapore, one of the first outside Vietnam. Craft Beer lovers can select from 30 taps on site. That's on top of guest taps, local collaboration brews and limited releases. Try Sacred Fire Golden Ale for an Asian Twist, Conquistador's Mexican Pilsner for a Mexican-inspired easy drink, or the Kurt's Insane IPA for something a little hoppy. Find out more about Heart of Darkness here.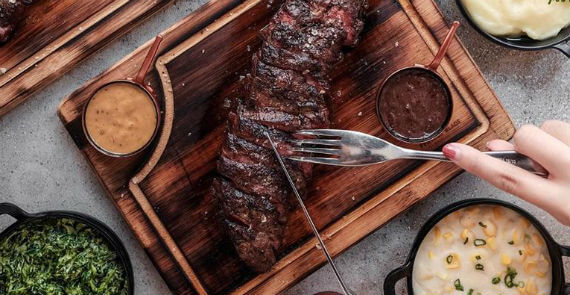 Picture Credit: The Feather Blade Facebook Page
The Feather Blade is a steakhouse inspired by renowned London steakhouse Flat Iron, where founder Sheen Jet Leong honed his skills.
The Feather Blade is an uncompromising steakhouse that specialises in alternative steak cuts, particularly the feather blade cut.
In accompaniment, are a medley of Asian inspired sides, sauces, and drinks including a carefully curated line up of craft sakes for pairing.
The Feather Blade serve up #ProperSteaks from Tuesdays to Sundays, 5:30pm till 1am. 
contact and location details Address: 90 Club Street 069458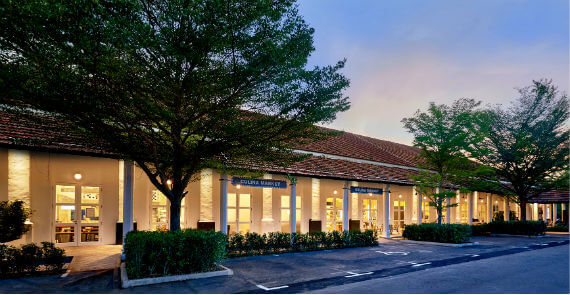 Picture Credit: Culina Website
Culina's most ambitious project to date. Popular bistro and fine foods store Culina Dempsey has closed their original store at Dempsey Block 8 and reopened a few blocks away, at Dempsey Block 15.
The new Culina at COMO Dempsey offers an array of dining and shopping activities within at 15,000-square foot space, providing a 'farm-to-table' experience. of sorts.
For those who know this haunt, the Bistro is less integrated with the grocery store than previously, but the same concept applies, select for groceries, have them prepared by chef, then simply enjoy your meal in the Bistro! 
Tip! Sit at the bar counter which is positioned between the restaurant and the market. It's a beautiful place to tipple and graze. 
contact and location details. address; 15 Dempsey Road 249675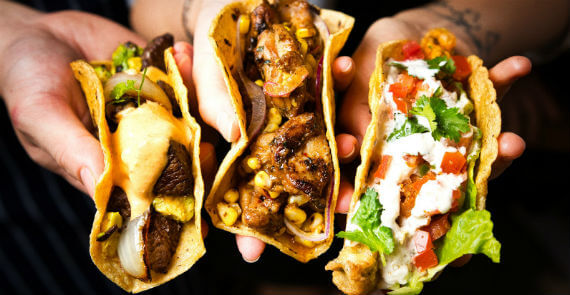 Tonito Latin American Kitchen serves up traditional Latin American cuisine, showcasing countries like Mexico, Agentina, Cuba and Peru.
Guests can loosen up and have fun here while enjoying the view of the World Largest Indoor waterfall seating in the Tonito terrace.
Visitors feel instantly transported to a magical place that ressembles a Forest Valley.
Dishes include signatures such as Tacos, Quesadillas, Esquites, Huevos Rancheros, Nachos con Guacamole, Asado Con Chimichurri and the Grilled sausages, Choripanes. 
contact and location details Address: Jewel, Changi Airport Singapore, 78 Airport Boulevard, #02-248 819666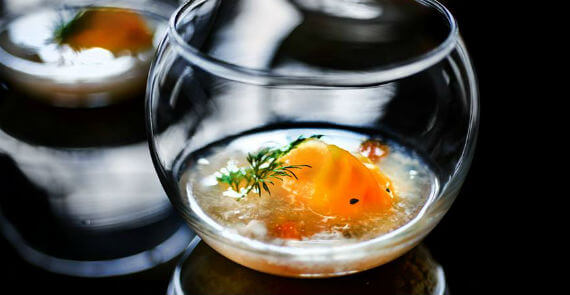 Picture Credit: Min Jiang Facebook Page
After more than a decade at Rochester Park, Chinese restaurant Min Jiang has a new home in the gorgeous Dempsey precinct.
Housed in a 5,000 square foot black and white one-storey colonial building with a main dining area, Min Jiang at Dempsey has 3 private dining rooms, a timber decked alfresco for outdoor dining and a cosy bar, there will be ample space for 110 guests.
Set amidst the luscious greens of Dempsey Hill, this is the second independent restaurant that Goodwood Park Hotel fully manages off-site.
Featuring contemporary Sichuan and Cantonese fare, the house specialities include the authentic Beijing Duck prepared according to an ancient Chinese recipe, the exquisitely prepared dim sums as well as roast meats. 
contact and location details address: 7A Dempsey Road 249684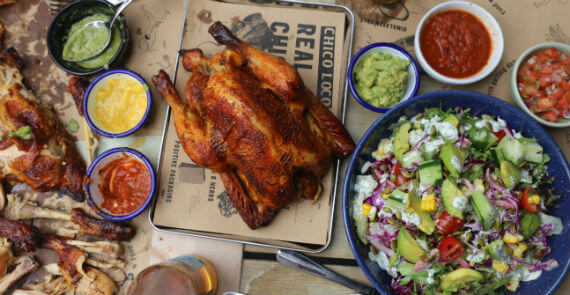 The Loco Group has opened its fast-casual Mexican spit-roasted chicken joint, Chico Loco in the heart of the Central Business District. Located on Amoy Street in the buzzy Telok Ayer area, Chico Loco is here to shake up what it means to eat healthy.
Don't expect the usual tacos and tostadas that Lucha Loco and Super Loco offer, Chico Loco goes all out with healthy Chicken options that will have you salivating.
The chicken is hormone-free and slow-cooked so we can enjoy juicy, tender meat. T
here is also lamb, sides, sauces, sandwiches...and more on the menu. The vibe is casual and relaxed so you will want to get your hands dirty. 
contact and location details Address: 102 Amoy Street 069922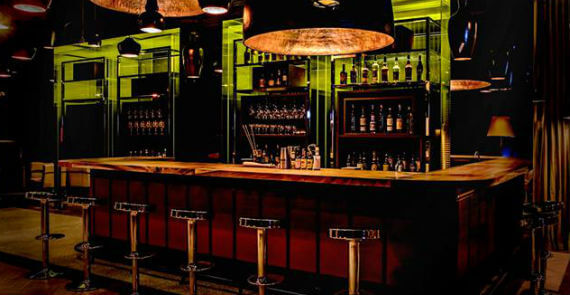 Cool Cats offers a cosmopolitan interpretation on the speakeasy concept, a venue that is designed to exude an enigmatic charm of prohibition and irresistible allure. 
The NCO Club is the quintessential entertainment-lifestyle destination in Singapore, a cultural enclave that is modern yet traditional.
The storied establishment houses four eclectic culinary concepts: Cool Cats, Fish Pool, Madame Fan and Stags' Room. The NCO Club (known previously as the NAAFI Britannia Club) served as a vital social amenity for non-commissioned officers and their families since 1952.
Gazetted alongside Blocks 1, 9 and 14 of the Beach Road Camp for conservation by the Urban Redevelopment Authority (URA), it was one of the first modern architectural heritage buildings to be conserved in Singapore.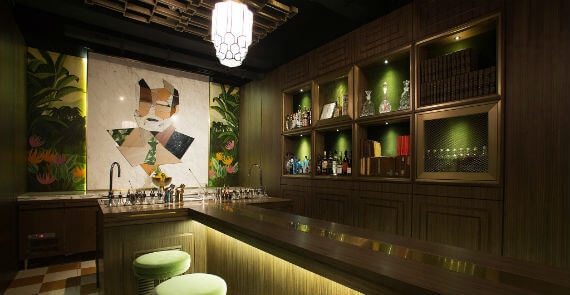 Every drink has a story to tell. It's no secret that booze was Hemingway's life-blood, for him and his fictional cohorts.
He was a sophisticated drinker, a lover of fine spirits, and a true connoisseur who sought out the best bars from Paris to Pamplona. 
The Old Man honors Hemingway by taking inspiration from his novels, history, and folklore, and by using novel ingredients and culinary accoutrements – thereby paying tribute to the spirits and cocktails he loved.
reservations, contact and location
Scandinavian Fung Kee Hotdogs in Singapore...The name Fung Kee, means prosperity and this seems to be working quite well for Scandinavian owner Founder Knut Randhem.
Choose between a Classic Pork sausage hot dog made from premium pork or a Swiss Cheese option.
If you're Vegan, Knut has gone out of his way to ensure that not just the sausage is made from grilled mushroom and soy, but the bun is vegan too.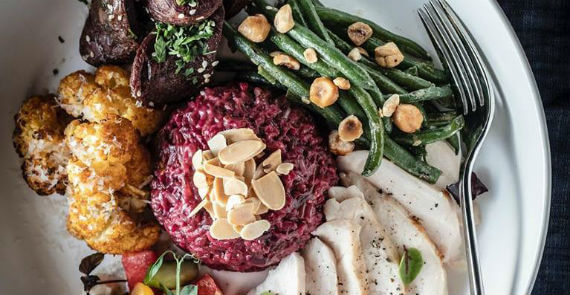 pictured: Try the Pan Seared Chicken Breast accompanied by baked curry cauliflower, maple miso sweet potatoes with mesclun salad 51 Soho is one of the latest all-day dining spots to join the Telok Ayer neighbourhood.
This restaurant is led by the same people behind Sichuan-inspired restaurants Birds of A Feather, so expect the same friendly service and sophisticated interior designs.
The financial and CBD lunch crowd will appreciate the healthy grain bowl options offering a range of proteins such as the healthier chicken breast or more indulgent items like lobster and Wagyu shoulder tender, accompanied with a choice of grains and toppings.
Breakfast, lunch, dinner and all the hours in between: the menus of 51 Soho seamlessly meets the ever-changing culinary requirements you might have in a day. 
Cuisine driven by European and Asian influences with the occasional peppering of Sichuan flavours is winning over guests at 51 Soho.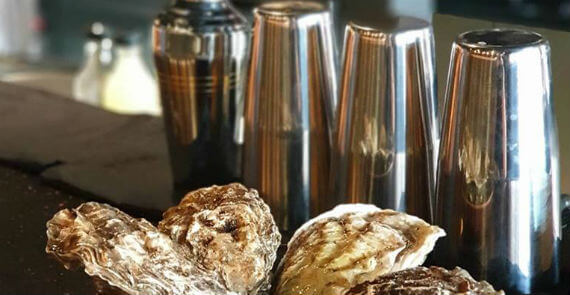 Nordic concepts are few and far between in Singapore, but it seems like that's about to change with the opening of Mythz & Myths. 
Chef Martin Wong strikes out on his own here with an offering that is all at once French, Asian and Nordic, so expect good portions of familiarity as you navigate through a healthy dose of uncharted flavours in his menu.
There's a good selection of wines and Champagne to pair with your meal at Mythz.
Head bartender Darren Lim concocts drinks that utilises a good range of herbs, spices and fruits. Don't expect the classics here, but definitely expect a good sour! delicious...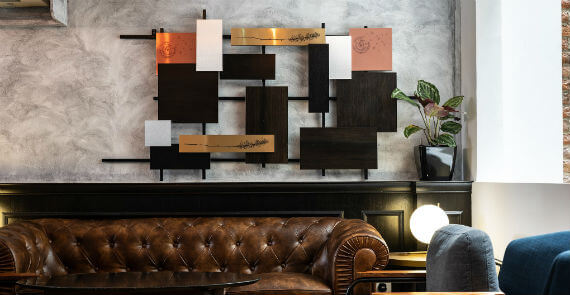 The Lounge Bar, located on the second floor of a beautifully restored shophouse and tucked away on Duxton Road, is curating Singapore's finest Savoie inspired cocktails. 
With over 40 herbs flown in directly from the stunning French Alps, The Lounge Bar is the Lion City's first drinking establishment offering such a dedicated selection of herb inspired cocktails, bringing a little slice of the alps to the Lion City.
A wide selection of Wines and Sake are also available for guests to choose from.
The list comprises of over 200 expressions of wines from France and 25 Sake ensuring that all palate needs are met.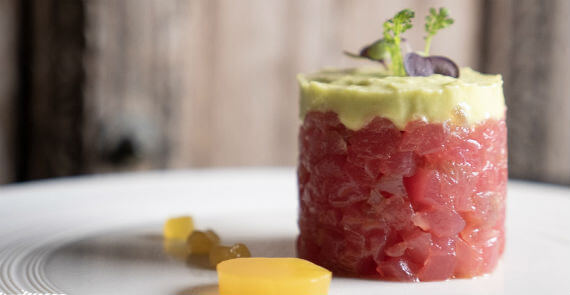 The award-winning Barracuda Restaurant transports its fine-dining experience from the beaches of Koh Samui to the city life of Singapore.
The Singapore branch doesn't have the advantage of sea breezes and holiday makers, but it makes up for it with its warm wood interiors and lots of natural light.
What is carried over though from Koh Samui is German-born chef Ferdinand Dienst's experience with melding Mediterranean and Asian flavours with quality produce.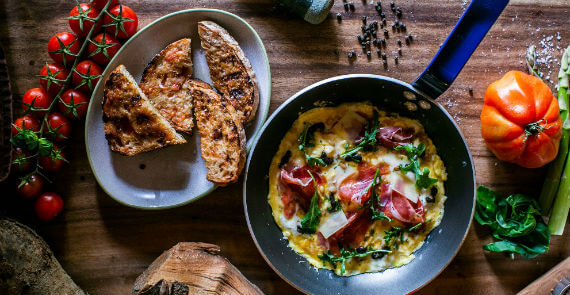 Olivia Restaurant & Lounge transports guests to a setting that's unique to Barcelona. Embodying the essence of Mediterranean soul, where values are centred around the kitchen, Olivia Restaurant & Lounge exudes a welcoming atmosphere and champions an elevated homestyle cooking.
Presenting plates that showcase the multiethnicity of Barcelona rather than a one-size-fits-all Spanish cuisine, the restaurant is one of a cluster of dining outlets under new hospitality lifestyle concept KeSa House.
Try the Iberico Ham Croquettes ($7), or the Homemade "Catalunya" Lobster-Avocado Roll ($25) or for mains the Octopus, Crispy Pork Belly and Potato Foam ($35) is delicious.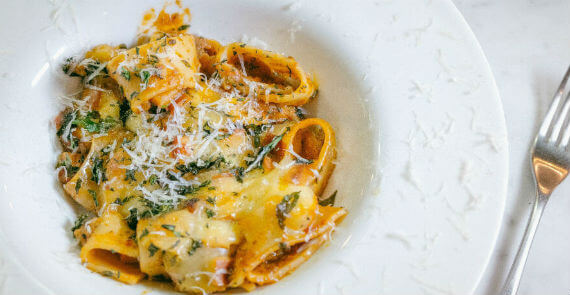 Invigorating Singapore's casual Italian dining landscape, Pasta Bar by Chef Alessandro Giustetti is an intimate new alcove that embodies Italy's rich culinary history and pays homage to the country's quintessential diet staple.
Nestled in the heart of Keong Saik road, Pasta Bar welcomes diners to enjoy real, hand-pulled pasta known across Italy as "piatto unico" or "a complete meal'', with laidback counter culture and a generous dose of heartfelt hospitality.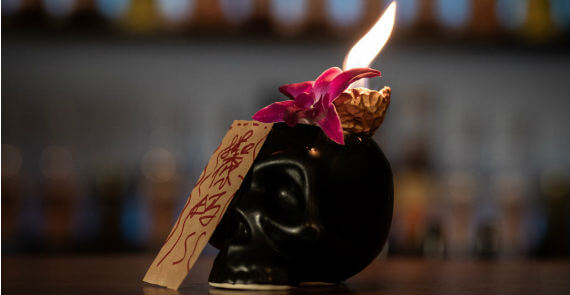 Meet Junior the pocket bar. Junior is a platform to showcase the most beloved terrains and traditions in the world of cocktails and spirits through intimate, authentic experiences.
In Singapore, tiki cocktails are once again seeing the light of day at the hands of the team behind Junior The Pocket Bar behind Tanjong Pagar Road.
Tiki Cocktails such as the Zombie and the Mai Tai were popular during the 30s and 40s in America.
Tucked away in an alley, the 10-seater bar is known for its rotating concepts. Every six months, the menu and décor changes to reflect its new theme and now we've arrived at Pacifica, Junior's homage to tiki cocktails, Polynesian flavours and everything in-between.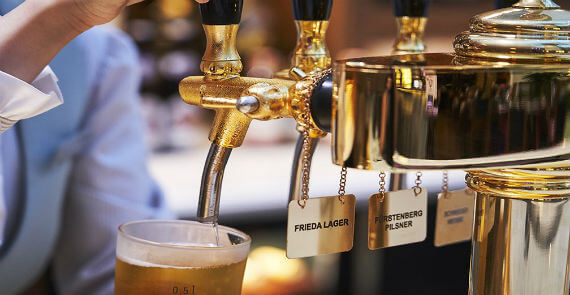 Frieda is a whimsical German bistro-bar located in this super location. Expect authentic German cuisine here, such as the Kartoffelsuppe, a warm potato and leek soup or a traditional Winer Schnitzel, pan-fried breaded veal cutlets.
Frieda has a number of brews on tap which is expected - well it is German of course - and they also have a house brew.
It is Frieda's spirit of warmth that permeates the restaurant with its four distinct spaces designed to serve every guests' need.
The Pantry's open kitchen counter provides an interactive experience with chefs; a cosy, intimate dinner awaits at the Dining Room and the enchanting, botanical-themed Frieda's Garden sets the stage for a romantic evening.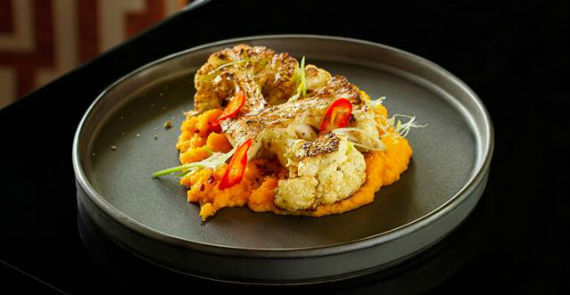 Pictured: Grilled Cauliflower, curried carrot mash, almonds, champagne vinaigrette — at JAM at Siri House. SIRI HOUSE is a lifestyle, social and dining space.
Whether you're looking for a brunch spot on the weekend, a cocktail masterclass to attend, a thoughtful gift for a friend or just for quiet refuge, SIRI HOUSE is the place to be.
JAM at SIRI HOUSE JAM draws the modern Asian family table into SIRI HOUSE, introducing diverse flavours and influences to their shared plates.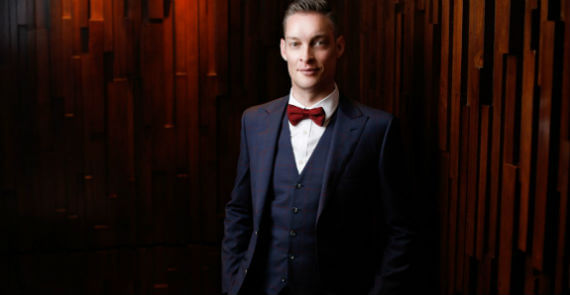 Renowned Australian-based bartender Andy Griffiths is set to head new local cocktail bar, Idlewild.
Named after the Idlewild Airport - now John F. Kennedy International Airport, Idlewild harks back to the Golden Age of air travel in the 1940s through to the 1960s. Designed as a retro-luxe bar, Idlewild woffers warm and plush interiors reminiscent of the times, with decorations and trinkets collected from around the world.
Expect live music performances,  innovative beverages,  a selection of craft beers, wines, champagnes and rare spirits. Idlewild opens Wednesday 20 February 2019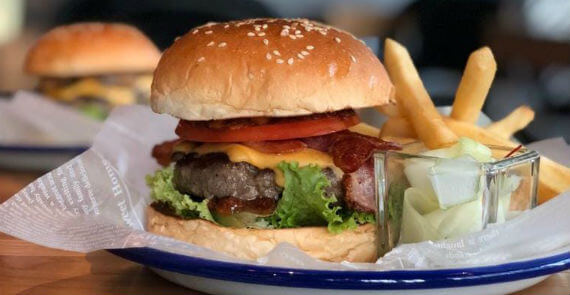 Pioneer mod-Sin restaurant Wild Rocket has long gone, but some flavours of it still lives on at its casual concept, Relish.
Relish was formerly located at Cluny Court but now resides in Frasers Tower.
Expect delicious burgers and mod-Sin pasta such as the laksa pesto linguine.
Other items to look forward to include Thai basil chicken with bee tai mak noodles and baked cabbage sayur lodeh.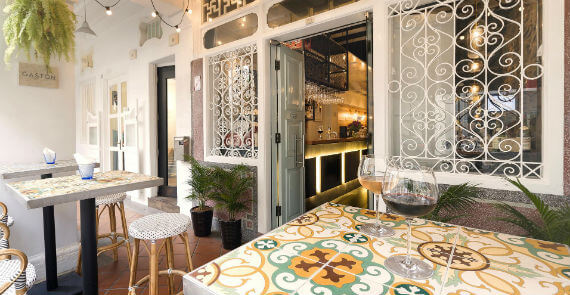 Deeply rooted in the Burgundian heritage, embrace classic homemade specialties from the region including Jambon Persillé, Truite a l'Aligotéand Éclair au Cassis at Gaston Burgundy Bistro & Wine Bar. 
With dishes crafted with the utmost respect for tradition, enjoy the freshest, seasonal ingredients sourced directly from artisanal producers at Gaston.
A meal isn't really fulfilled without a glass of wine - look forward to an extensive selection of quality, great value wines of close to 350 labels from France and beyond.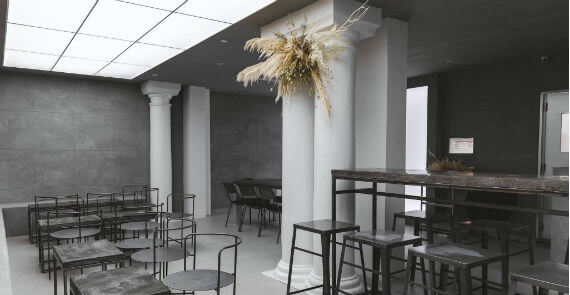 Almost Famous serves up local and international brews in a sleek, monochromatic space offering Pints at $14-$16.
Despite the seemingly simplistic interior design, meticulous attention is paid to every minute detail, from furniture design to tableware, menu boards, and even the coasters.
You will engage with16 taps of rotating beers, including those from Pasteur Street Brewing Company (Vietnam), Brewlander & Co. (Singapore),  Stone & Wood Brewing Co. (Australia) and BrewDog (Scotland), and Young Master Brewery (Hong Kong). 
There is also a dedicated tap pouring Pilsner Urquell (Czech Republic).
If beer isn't your thing, there's a small selection of house wines ($10) and the bar snacks are great, which include Chicken & Waffles ($14), a deconstructed take on the Southern classic,  bite-sized Onion Churros ($10) with sweet and spicy dip, Tom Yum Gyoza ($10), and the delicious Encierro Garlic Wings ($27), fried in garlic aeoli.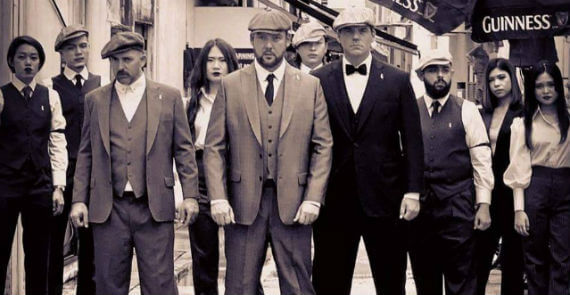 The Monarchy, known for playing host to both royalty and celebs alike, is the brainchild of nightlife veterans, Robbie Hoyes-Cock, the CEO & Founder of the world's most glamorous Formula 1 weekend after-parties The Podium Lounge and Steve Yallop, former Director of Pangaea at Marina Bay Sands who have been organizing high society club nights in Singapore since 2005.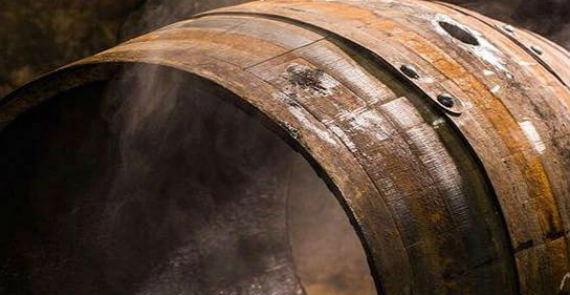 The Exciseman at the Esplanade is a bar that offers a repertoire of whiskies from independent bottlers. With a firm belief in the existing expertise in whisky in Singapore, The ExciseMan aims to uphold and complement the high standards set by dedicated professionals in the industry.
Together with these specialists, The ExciseMan hopes to put Singapore on the map for whisky lovers from all over the world.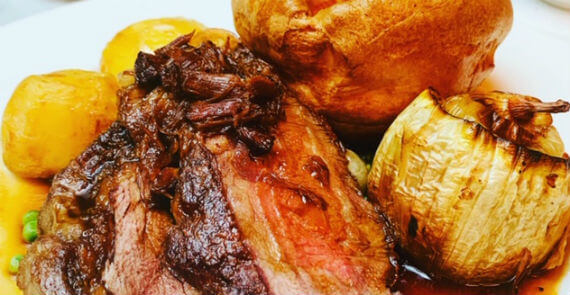 Welcome to The English House and Marco Pierre Whites Classic Sunday Roast. This is a destination Sunday dining sensation serving guests in Singapore from Midday Sunday through to 3pm. You will be entertained to an "English Experience" like no other - right here in the heart of Singapore at 28 Mohamed Sultan Rd 238972.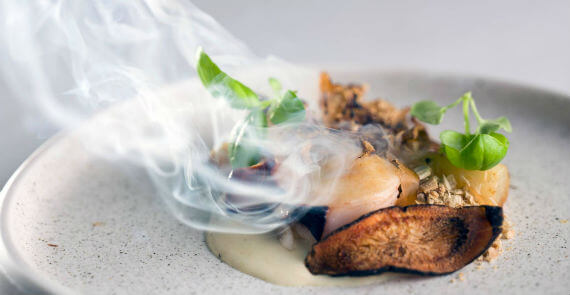 Restaurant JAG is a French fine dining restaurant, created from a partnership between the talented Michelin-starred chef Jeremy Gillon and managing director Anant Tyagi. Set over 2 floors in a shophouse along Duxton Rd with a capacity of only 25 guests and a lovely view of our open kitchen, the first floor is perfect for an exclusive romantic or intimate occasion.
The bar and lounge on the second floor is cozy and luxurious, with Chesterfields sofas and bar seating's, fantastic for private business meetings.contact and location.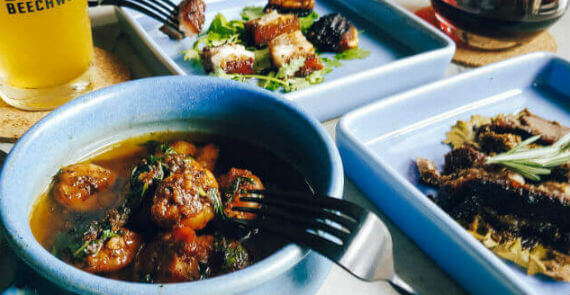 An easy going Mediterranean tapas bar with real food and award winning* sourdough bread, *best bakery in Rowell Road, It took about 250 3kg firebricks to build the Sideways wood fired oven. Now, it's the force that cooks all of our food to perfection. Sourdough, ciabatta, pita, roasted meats and grilled vegetables: everything taste better when it's wood-fire baked. 
Be spoilt for choice with unique interpretations on comfort Mediterranean dishes such as garlic shrimps, Spanish pork belly and bone marrow as well as Mediterranean inspired dishes like the Talagani with figs, cheesy roasted artichokes and grass fed rib-eye steak. contact and location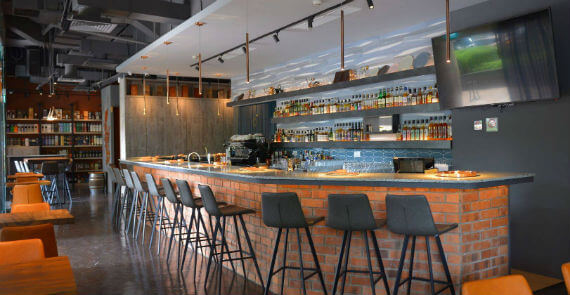 The team behind one of Singapore's pioneering whisky lounges, Quaich Bar, has opened The Copper Plate. This is a gastro-bar where whisky is served by the carafe rather than in the typical bottle. Heading up the dynamo team is Matthew Ferguson-Stewart, former Southeast Asian ambassador at William Grants & Sons, who has expertise with an array of fine whiskies. You have to love the originality of this joint.
Located in the heart of the CBD, The Masons Table serves modern European food, coupled with an extensive wine list. Housed in the historic Masonic Hall, the intimate and classic design lends itself perfectly for both business and casual lunches.​ The set lunch options are changed weekly to allow The Mason Table to serve you the freshest ingredients, and offer you a varied experience.
For vegetarian and other dietary preferences and needs, the culinary team will always create something for you. Served 11:30am - 02:30pm, Monday to Friday $28++ for two courses  |  $32++ for three courses (at date of publishing Jan 2019)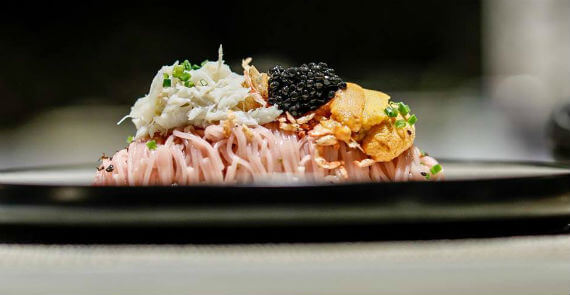 GAKE's chic urban space will surely make your dining experience extra satisfying.  The big 60-seater space looks cosy and elegant with the mix of grey and black hues and natural wood details. Customers love the overall rustic and cosy atmosphere of the restaurant. Sophisticated and daring dishes are aesthetically plated in GAKE's high-energy, urban-chic environment.
Chef Chow's extensive knowledge, perfected techniques and 15-plus years creating modern Japanese and European cuisine have been invaluable in successfully launching the restaurant.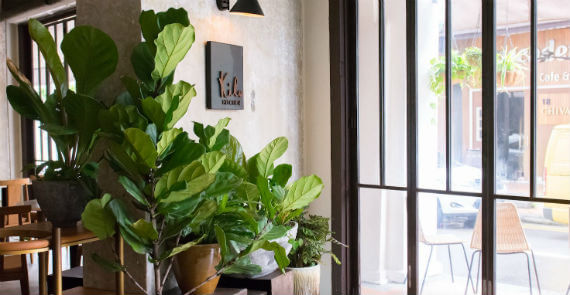 The name 'Kilo' actually comes from the phonetic name of the half-blue, half-yellow nautical flag for 'K', which signals the message "We wish to communicate with you." As such, Kilo Kitchen aims to communicate moments defined by hearty food, soulful music, warm conversations, and unforgettable occasions.
A place that feels like home for people from all different walks and circles of life, Kilo welcomes you for a sharing experience amongst family and friends, both old and new.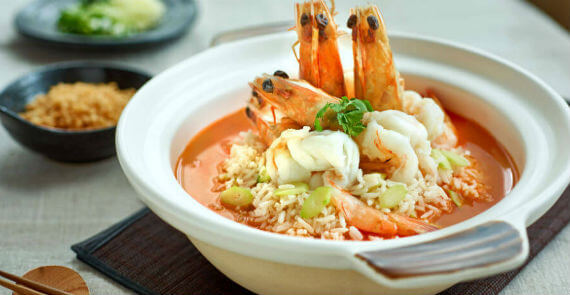 Home-grown seafood and crab specialist  JUMBO Seafood has unveiled its newest outlet at ION Orchard. For the first time, JUMBO Seafood's Award-Winning Chilli Crab is presented in bite sized portions as a dim sum – delicate crab meat in a sweet and spicy chilli crab gravy provides the moreish filling for the Baked JUMBO Chilli Crab Puffs ($8.80) and Pan Fried JUMBO Chilli Crab Buns ($8.80). Introducing new and outlet-exclusive dishes that span dim sum and pao fan, to seafood signatures, JUMBO Seafood ION Orchard is set to impress with quality Singapore-style cuisine in an upscale dining hall with a panoramic view of the city.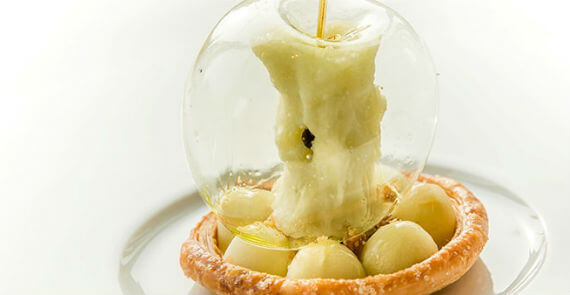 Famous for their critically acclaimed restaurant 212 in Amsterdam, celebrated chefs Richard van Oostenbrugge and Thomas Groot open table65, their first restaurant outside of the Netherlands. Priding itself as a 'no pretense', fine-casual dining restaurant, the chefs invite you to sit and interact with them at the communal chef's table.
With a focus on bringing out the true essence and flavours of the food ingredients, Oostenbrugge and Groot present their creative take on modern European cuisine, including their widely instagrammed Apple dessert. Furthermore, the restaurant introduces visual projections on your dining plates and levitating creations, making this a dining experience that invokes all your senses.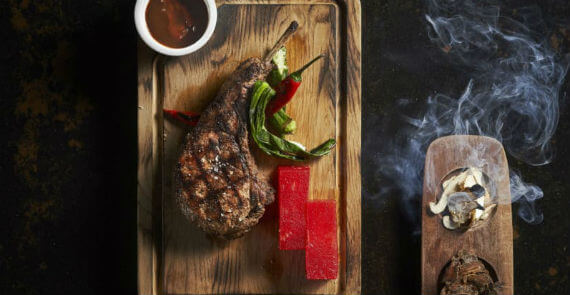 Australian "Bak Kut Teh" Pork Chop with Compressed Watermelon Angelica and Barbecue Sauce​
15 Stamford by Alvin Leung at The Capitol Kempinski Hotel Singapore is Chef Alvin Leung's latest gastro-adventure to rock the Lion City. The London-born chef shot to fame for his multi-faceted cuisine at three Michelin-starred Bo Innovation in Hong Kong, using rule-breaking culinary rebellion as his personal brand.
At 15 Stamford, Chef Leung has taken inspiration from his years of walking through Asia to pay humble tribute to Asian cuisine.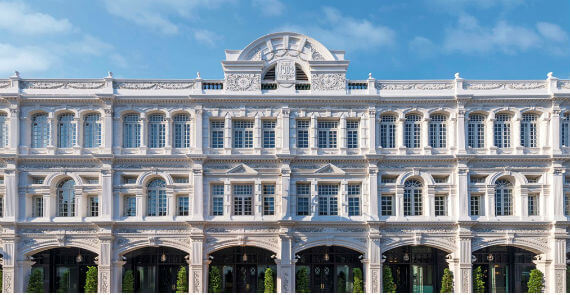 The Capitol Kempinski Hotel Singapore is located in Singapore's cultural and civil district in Downtown Core, in walking distance of many esteemed museums, galleries, theatres and magnificent dining options.
The hotel offers direct access to a number of shopping malls and the legendary Capitol Theatre, once a jewel of Singapore's cinema scene, which can be used for festive galas, conferences and extraordinary events today.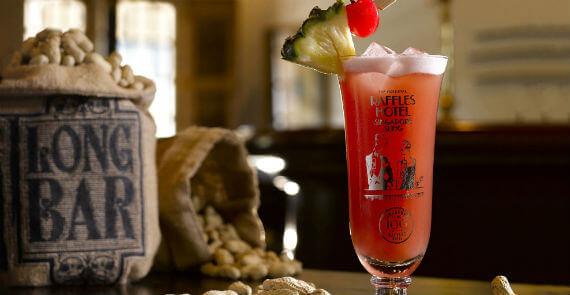 The historic Long Bar returns fully restored and continues its proud tradition as the Home of the Singapore Sling. The famous counter shines like new amidst decor that marries architecture and contemporary plantation-inspired motifs. The Singapore Sling, widely regarded as the national drink, was first created in 1915 by Raffles bartender Ngiam Tong Boon.
Primarily a gin-based cocktail, the Singapore Sling also contains pineapple juice, lime juice, curaçao and Bénédictine. Giving it the pretty pink hue are grenadine and cherry liqueur. Bartender Ngiam deliberately chose to give the cocktail this rosy colour. 
Holey Moley is a unique mini golf course and bar that turns traditional putt putt into a multi-sensory labyrinth of unique holes that'll keep you on your toes across the craziest round of golf you've ever played. And with drinks, cocktails and tunes on offer at our full service bar, The Caddyshack bar will take care of all your off-the-green needs. It's Singapore's ultimate mini golf course. Par none.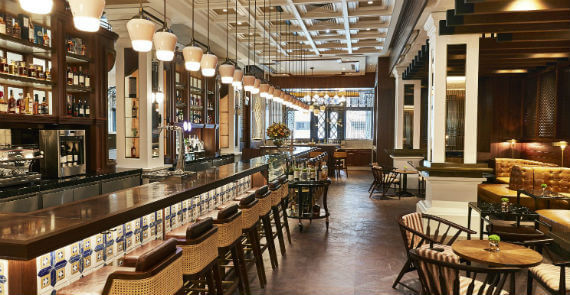 Singapore is not only known for its rich food culture but has also one of the most exciting bar scenes worldwide. Step into a new world of privacy and exclusivity and enjoy a wide range of cocktail classics and new artisan and bespoke creations that will seduce most sophisticated connoisseurs and cosmopolitans alike. Located in the cultural heart of Singapore, The Bar is the perfect place for pre-dinner drinks or after-theatre cocktails and nightcaps. Whether you are celebrating success or spending a good time with friends, let The Bar inspire you and allow you to have a great time.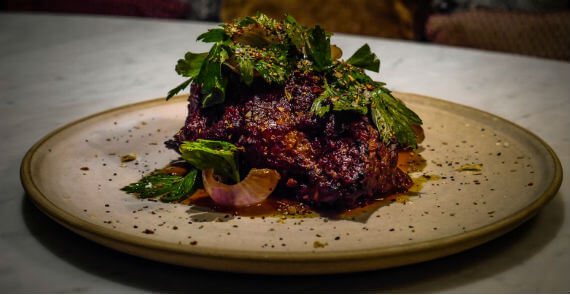 Pictured: 'In Marshall' - Omega Lamb Shoulder, Spiced Molasses, Sumac Gremolata. Inspired by Head Chef Beau Churchill's time living in a farm, where the best lamb was found in the nearby town, Marshall. The Ottomani is an intimate yet lively New Middle Eastern Supper Club delivering a genuine experience, in the sexiest space in Singapore. Behind Chef Beau, The Ottomani is a unique experience and a totally fresh take on a cuisine you thought you knew.   
Bringing you back to a time and place where service & genuine touches were always included, the venue feels classic, but the food is anything but. contact and location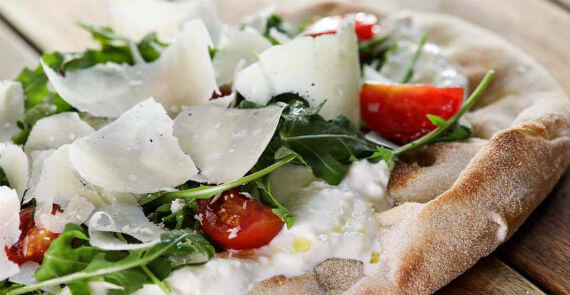 The Mast hails from Rome, Italy. Enjoy delicious mozzarella that is made fresh daily by our cheese master. Laboratory, delicatessen, cheese bar, wine bar, bistro ... All these realities are the expression of a clear and precise idea of ​​an entire team of professionals.​ The menu is naturally cheese-centric, with dishes such as sfogliatella (puff pastry and fresh ricotta) and salmone scozzese e zucchine (smoked salmon, zucchini and ricotta). contact and location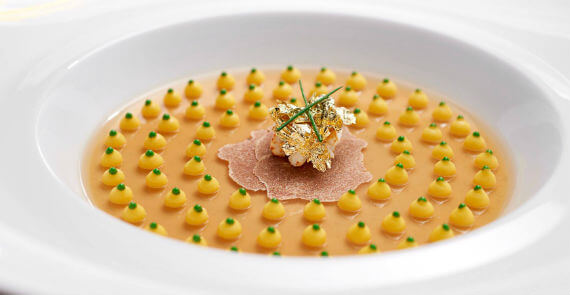 Foie Gras Symphony on a Delicate Jelly, Light Corn Puree 
Bacchanalia has now adopted French fine-dining with chef Vianney Massot leading its new direction. At 26, Chef Vianney Massot can be considered a prodigy of sorts, having risen through the ranks in Bordeaux, France at two Michelin-starred La Grande Maison de Joël Robuchon Restaurant before following the much respected 'chef of the century' Joël Robuchon on his travels. Menu Here contact and location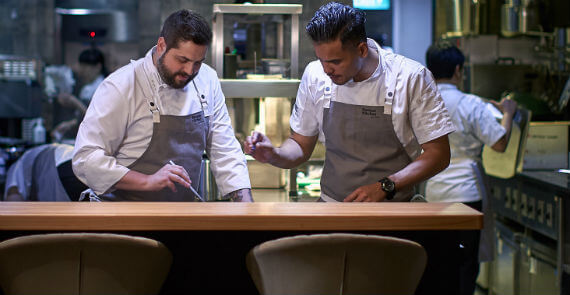 Basque cuisine refers to the cuisine of the Basque Country of Northern Spain and includes meats and fish grilled over hot coals, marmitako and lamb stews, cod, Tolosa bean dishes, and so much more. A new concept showcasing contemporary Basque cuisine reinterpreted by Head Chef Aitor. Try the 7-course tasting menu ($115) which includes Marmitako made with bonito crudo, peppers and Basque stew, and a Oxtail "Bomba" Rice – umami-packed risotto inspired by gyudon. contact and location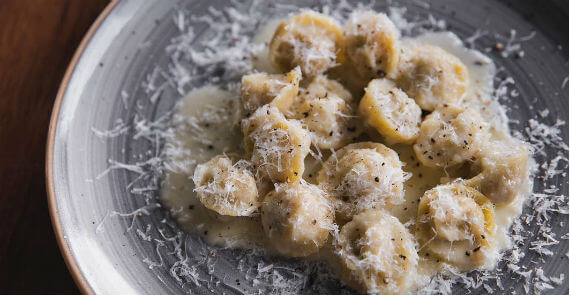 The name LINO comes from the word linen, which is used to cover pizza dough as it leavens – a traditional method that helps the dough naturally ferment without interference. The food is rooted in this same philosophy of utilising classic cooking techniques that allow flavours to develop naturally and honestly, delivering an experience that warms the heart and touches the soul. LINO specialise in fresh, handmade pizza, pasta, and small plates, and offer a unique beverage program focused on wine, craft beers, artisanal cocktails, digestifs, and coffee. LINO is your go-to Italian neighbourhood restaurant that provides a casual yet elegant dining experience with both indoor and al fresco seating. contact and location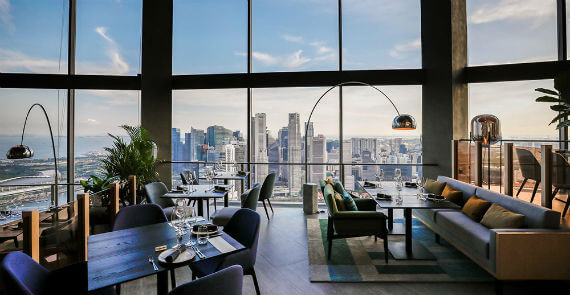 Swissötel restaurant and grill, Skai, also doubles as a cool cocktail bar with an awesome view. Skai is a lively contemporary grill, situated on the 70th floor of Singapore's acclaimed Swissotel The Stamford. Iconic city views, seamless service and bespoke beverages create the perfect ambience from which to savour Executive Chef Paul Hallett's finely crafted menu of sharing dishes, all of which feature a truly personal and progressive touch. contact and location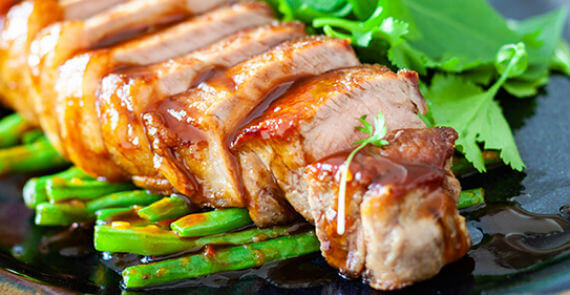 The latest dining destination, located in the heart of Boat Quay. The SAMPAN pays homage to the history of the Singapore River with a unique Pan-Asian cuisine and an eclectic range of beverages. Breathing new life into a national icon, The SAMPAN delivers fresh and bright flavours of Asia in its vibrant menu, with both indoor dining option and alfresco dining by the picturesque waterfront. This three-storey Restaurant & Bar offers the perfect mix of a lively atmosphere and an intimate setting – ideal for any occasion. contact and location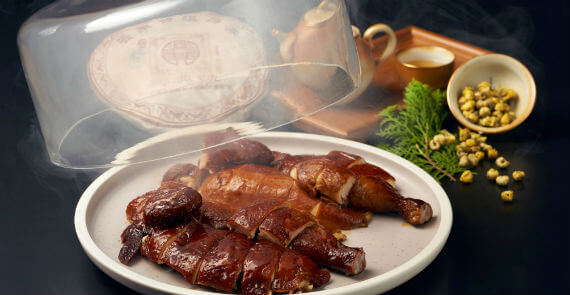 Main Picture: Infused with the earthy fragrance of 15-year Pu-Er Tea from Yunnan, Chrysanthemum from Zhejiang and more than 10 other carefully selected ingredients, this delectable Smoked Chicken is expertly marinated and smoked to tender, juicy perfection, covered in a crisp layer of caramelised skin. Blossom, Singapore's latest contemporary Chinese restaurant is nestled in the lobby of the iconic Marina Bay Sands. The kitchen helmed by seasoned and award-winning Chefs, presents diners with modern interpretations of the finest cuisine from Canton, Sichuan and Shanghai – a delectable balance of traditional and modern flavours and techniques. contact amd location
Excellent beef, rare cuts, nothing quite like this in Singapore. The Gyu Bar space is not particular huge with a seating capacity of 35. Diners get to choose your own sake cup from the Sake Glass Wall. Short Rib and Chunk Rib are the most succulent. Order the Sukiyaki Beef with Egg (S$30/serving). The sirloin beef is a great choice - served together with the egg topped with black truffle. contact and location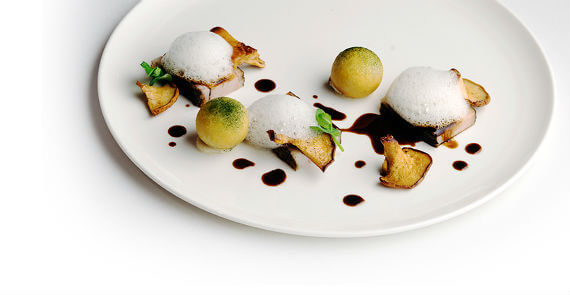 Art is an elegant Italian restaurant and bar with contemporary Italian cuisine helmed by Michelin-star Chef- Restaurateur Beppe De Vito and Chef De Cuisine Andrea de Paola. The produce-driven menu indulges diners in a refined, personal journey of Beppe's culinary inspiration and innovation, and takes diners on a gastronomic anthology filled with culinary stories that take you through seasons, flavours and stories. The 80-seater dining destination, decked in fire engine red leather seats and lighted by handmade brass sconces, showcases the story of Italian culinary craftsmanship at its finest through high-quality cuisine, luxury design, and world-class service standards. contact and location
July 2019 Edition.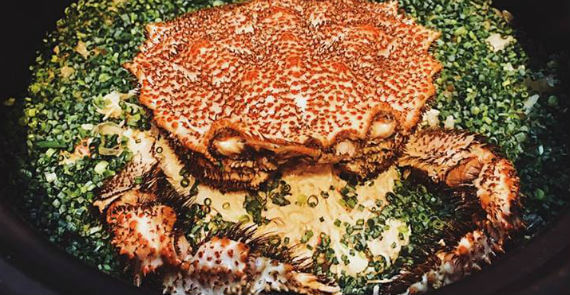 Pictures above: A staple in every Japanese household, ESORA's seasonal donabe features the sweet, succulent Kegani flesh cut with the sharp zing of Shiro Negi, atop Japanese short-grain rice cooked in Chef Koizumi's signature dashi. After cutting his teeth at stellar dining institutions like 3 Michelin-starred Nihonryori RyuGin (Tokyo, Japan), and 2 Michelin-starred Odette (Singapore), Chef Shigeru Koizumi embarks on his first ever kappo fine dining restaurant at 15 Mohamed Sultan. Emotive and imaginative, ESORA showcases Modern Japanese cuisine guided by Chef Koizumi's affinity with nature and attention to detail. Here the chefs are storytellers and every dish is an intimate tale of nostalgia, seasonality, and sheer fanaticism. contact and location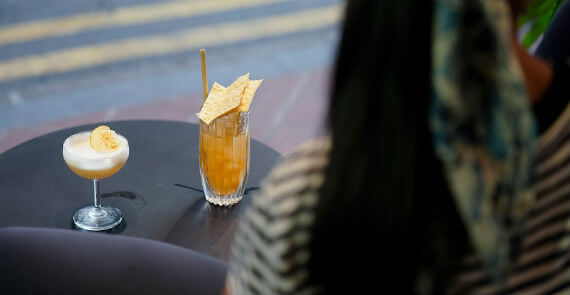 Telok Ayer Arts Club is a multi-use venue that brings art, music, food and drink together in unexpected ways. Positioned as a fresh take on Singapore's beloved community centre, Telok Ayer Arts Club will be a respite from the mundane. Owned and operated by The Supermarket Company, the space is located in the heart of the busy Telok Ayer neighbourhood, at the crossroads of business, F&B, culture and more. This is a place to go for a creative dining experience. The menu includes sharing meals, such as Seafood Fettuccini, Manila Clams, and Shellfish Reduction ($25) or the  Locally Bred Spatchcock with Bacon Matchsticks ($28)  contact and location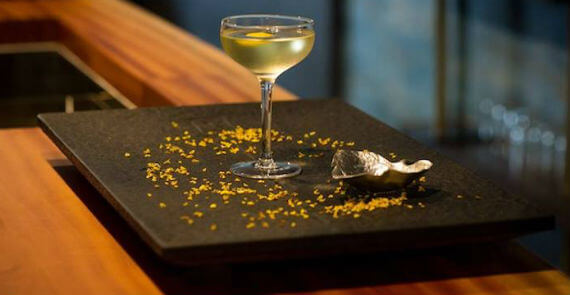 Image Credit: City Nomad Cocktails are priced at $22++ unless stated otherwise. IB HQ, is a brick and mortar space to showcase results of research by the Indigenous Bartender, a platform that was created for like-minded bartenders (and foodies) looking to explore locally sourced ingredients and their uses with a culinary and creative approach. Cocktails with ☨ are $24++. Classic cocktails available upon request. Selected champagne, wine, sake, beer, and non-alcoholic cocktails are available. Cocktails with * contain nuts. contact and location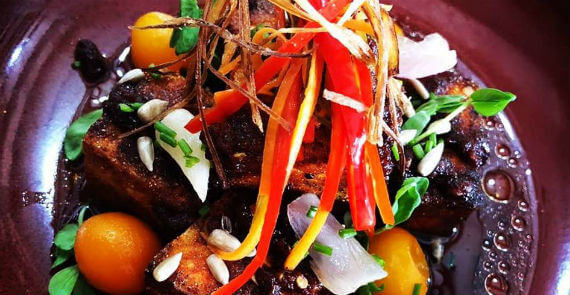 A cafe under the sun, Commune brings you healthy salads and juices to power your day. Where East meets West and Day meets Night. As the sun sets, The Keep surprises with fusion tapas and cocktails so you can celebrate the night with friends. Saturdays are for Brunch.  Pop by Keep and Commune for some Eggs Benny, with eggs poached to perfection. Topped with hollandaise sauce on bagadel and sauteed spinach, start your weekend right with our Eggs Benedict and life's simple pleasures. Write A Review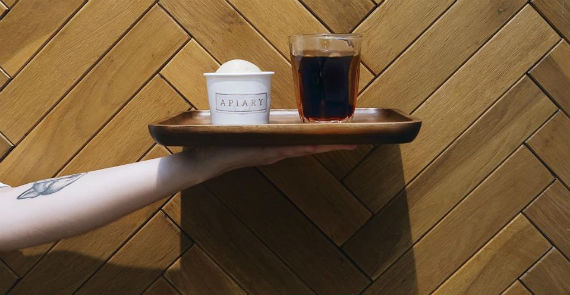 Homeground Coffee Roasters is a small-roastery located in Singapore. They enjoy roasting, brewing and sharing the coffee they love to brew for you. Their coffee shop on Joo Chiat Road East Coast is a gem, full of love and full of coffee. There is a selection of pastries and sandwiches, with a menu that is expanding daily. Write A Review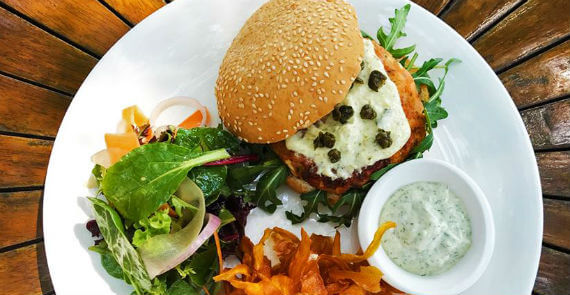 Picotin Express who you may know from their family-fave Fairways spot Picotin has opened a second outlet in the East (in the former black and white premises of Hogs Bar and Restaurant). On the menu you will find the same handmade pizzas that the Fairways outlet offers including the Pinto Pizza and other dishes like Whole Roasted Spring Chicken and the Pico Burger. Great breakfast place for the East Coast neighbourhood crowd. Nothing could be finer. Check it out. Write A Review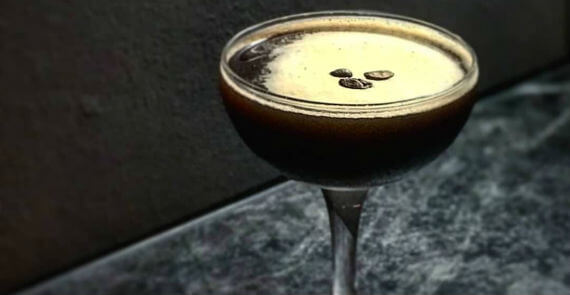 Singapore's first dedicated coffee cocktail bar will surprise with inventive house drinks mixed with the fresh roast of the day. From the very beginning, 78 Alkofelic always believed in serving the best coffee possible. Their goal is to be consistent with serving only the best coffee available. The Founders love their coffee so much they have expanded into artisan coffee cocktails. 78 Alkofelic also serve comfort food from 8 am till closing. Write A Review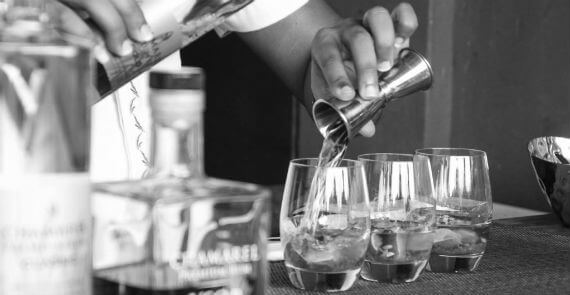 The perfect way to end a day - an evening cocktail by the rooftop pool while you soak in the gorgeous skyline of downtown Singapore. The So Sofitel Robinson Road gets a glam poolside rooftop bar and club with 1927. Perched atop the exquisitely restored and iconic heritage building, 1927 offers guests a luxurious urban oasis set in the heart of CBD with its glitzy cocktails and ritzy décor. Write A Review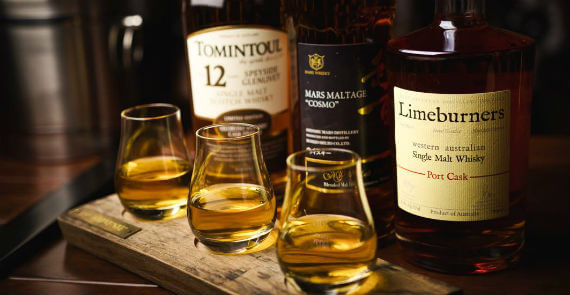 At The Cooperage the founders match the age statement of the whisky to the price you pay for a 30ml pour. A Dram. This means a dram of a 12 year old single malt will cost you S$12++, and so it goes until you hit 21 for a cool S$21. Aside from whiskies, there is a slim selection of beers, cocktails and spirits to choose from. The Cooperage has a full-fledged dinner menu such as mouthfuls of shisamo mentai cubes dressed with salmon roe and wasabi-marinated octopus. Shared steaks are also offered, like the Black Angus Tomahawk, though reservations are required in advance for this item. Write A Review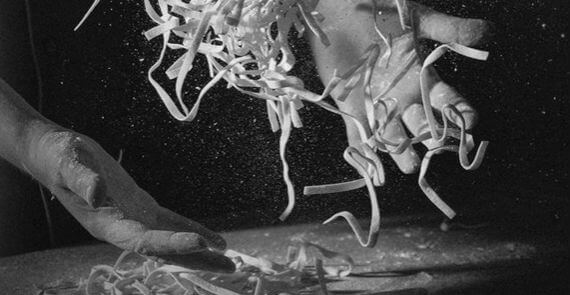 Cicheti on Kandahar Street dishes out soulful Italian food and wood-fired pizzas and has done so since 2013. Five years later, they have expanded into Keong Saik with sister restaurant Bar Cicheti. The concept is simple, and one that any Italian nonna would approve of. They serve up simple handmade pasta to go with a quality wine list. Write A Review
Papi's Tacos is a cozy and rustic Mexican taqueria located on Singapore's bustling Seah Street. A vibrant eatery reflecting the informal street dining culture of Central Mexico, Papi's represents the long-awaited arrival of authentic, fuss-free Mexican fare in the Lion City. Along with a convivial atmosphere and honest food steeped in tradition, diners are welcomed with heartfelt hospitality from a kitchen helmed by Head Chef and Partner Mauricio "Papi" Espinoza, who hails from the small town of Papalotla, Mexico and brings his heritage to an array of simple, yet mouthwatering tacos and native dishes. And because no taqueria is complete without the requisite selection of high-quality tequilas, guests are treated to a straightforward menu of bebidas and refreshing margaritas from the gurus behind the legendary cocktail bar Employees Only. Papi's Tacos is open all day for walk-ins and available for catering + private events. Whether it's lunch, dinner, happy hour, midday margarita, or a late night taco -- Papi has a seat for you. Write A Review
Tucked away in the corner of Club Street, there is a historical gem that has been transformed into an elegant, contemporary dining & drinks destination. Whatever the occasion, the highly experienced Caffé B team will deliver.​ Be it just cocktails after work, light bites or a sit-down dinner, we are here to indulge. Choose from our selection of artisanal cocktails, impressive wine list, beers on tap and bar bites curated to complement our drinks menu.​ For dinner service, you have a choice of dining downstairts or heading upstairs as our three-storey heritage shophouse transforms into a beautiful dinner venue. Take a culinary adventure of stunning Italian fare with accents of stunning Japanese ingredients.Write A Review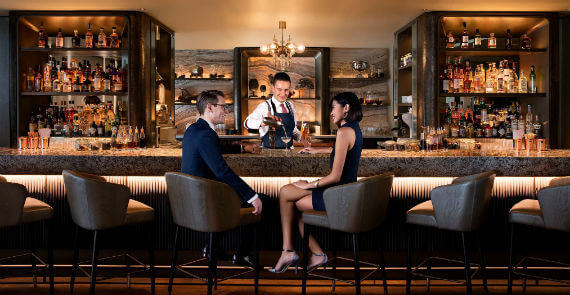 Curated cocktails and afternoon tea with views of the city skyline. Inspired by the Pacific Ocean and rich culture of Asia's ports, MO BAR presents a new experience to celebrate the flavours and aromas of the region. Blending the finest ingredients with progressive techniques, curated beverages range from refreshing to spirituous. The innovative cocktail menu can be paired with eclectic light bites, while the hotel's popular afternoon tea is also served daily, featuring artisan pastries and a myriad of accompanying delights. contact and location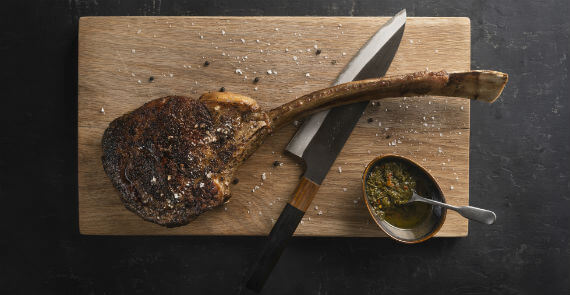 Kinou is more than a restaurant — it's a concept, a place to share moments, food, and drinks. "We have poured our hearts into this and want you to feel relaxed and at ease when dining with us. Kinou was my mum's nickname. She gave me the passion for food and cooking. She taught me why it's important to share what I love and to enjoy it a hundred times more — and that's the spirit we will give to this place." — Benjamin Tilatti, Chef and Founder, Kinou Write A Review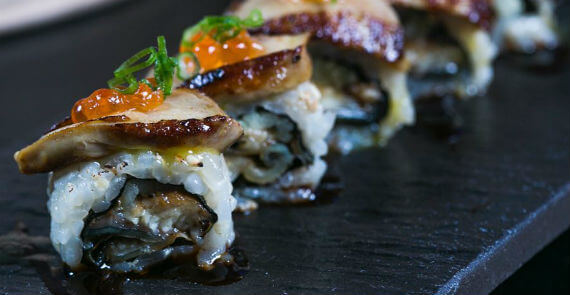 Situated in the busy Duxton Hill enclave, RIZU is a lively and intimate Japanese restaurant. Introducing a refreshing authentic modern Japanese dining concept. The traditional and contemporary Japanese menu is the result of the hard work by the team of highly skilled chefs. The native menu showcases a unique fish selection and ingredients that are specially flown in from Japan and other global regions. Each dish is artfully plated and presented before it leaves the kitchen. A wide selection of sake offerings alongside a simple wine and champagne list, and seamless service completes the personable gastronomic experience. With a sophisticated urban setting that seats 36 guests for a holistically well rounded and genuine Japanese experience, RIZU is ideal for social gatherings, family dinners, celebrations and entertaining. Write A Review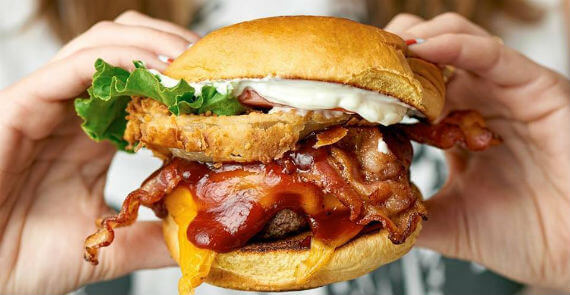 Black Tap located at The Shoppes at Marina Bay Sands pays homage to the great American luncheonette experience. The menu features a great selection of burgers from the classic All-American Burger, to the award-winning Greg Norman Burger with Wagyu beef, house buttermilk-dill, blue cheese and arugula, and The Vegan Burger with a black bean patty, vegan mayo, pickled onions, salsa verde and cilantro. For those who prefer to keep it light, enjoy options with a creative twist, from burger salads to the vegetarian Falafel Burger. Black Tap's signature CrazyShakeTM milkshakes have reached worldwide acclaim with their whimsical decorations and flavours. Write A Review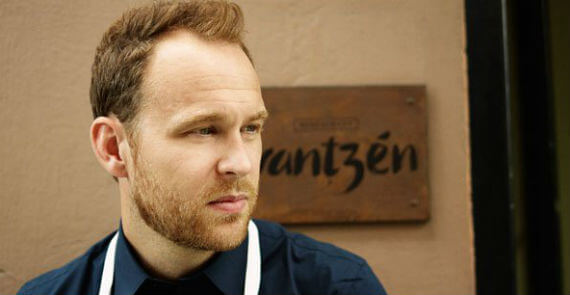 Zén is the sister restaurant to 3-Michelin star Frantzén in Stockholm. The tasting menu is carefully curated and based on both local and world-class delicacies. Guests can expect the finest ingredients sourced from the region and beyond. The gastronomic experience spans three floors in a classic shophouse building in downtown Singapore. Tables for Zén for November and December 2018 will available for reservation on Monday 1 October. Reservations for the subsequent months will then be available on the 1st of each month at 10am. Write A Review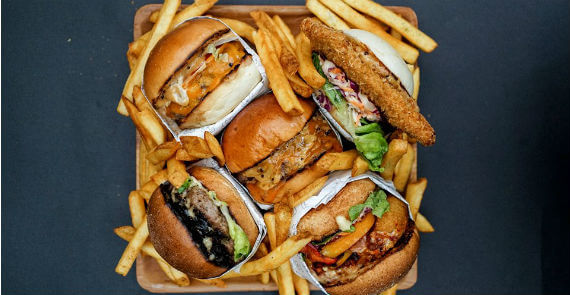 Three Buns is a culturally lead, creative space with a restaurant at the core offering gourmet burgers and crafted cocktails, redefining the burger joint. Potato Head Folk has brought its popular burger brand to Robertson Quay with Three Buns Quayside. To set it apart from the flagship in Keong Saik, Three Buns Quayside features the standard menu you most probably know and love, but also a beefed up selection of new burgers and hot dogs created by Executive Chef Adam Penney. Write A Review
Paneco.com Singapore is part of the successful Paneco.com brand which is one of the largest online alcohol retailers in the world. Today they are the fastest growing online liquor retailers in the world. The localised sites ensure that they can tailor to the tastes of the different countries and adapt to their preferences. Your time is money! So you can make your orders in just 3 simple steps:1. Select the beverage of your choice. 2. Pay online and securely with Paypal, credit or debit card through our platform. 3. Receive your order at home in Singapore. Let the party begin. < more here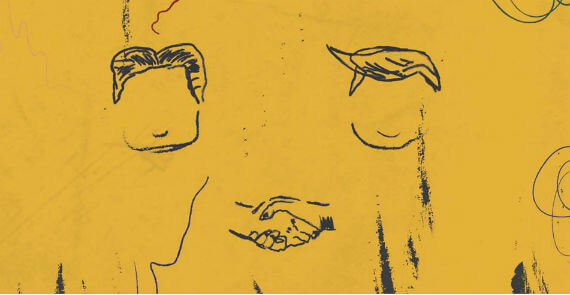 A whisky and cocktail bar concept at Dempsey Hill. Room For More is very much about approaching whisky appreciation through a contemporary lens. The menu offers a whirlwind tour of the world's most notable distilleries and whisky houses, alongside an extensive repertoire of Scotland's finest. Showcasing whiskies from Japan, India, France, Switzerland, and expressions from Sweden, Germany and Czech Republic. While whiskies and cigars are Room For More's thing, they also offer cocktails, a good wine selection, beer and spirits such as rum, cognac, and gin. < more here
Video Credit: Marquee Nightclub & Dayclub Celebrating the 1 year anniversary of Marquee Nightclub in Las Vegas with a special guest DJ set by Avicii.
Making its debut in Asia and a part of a multi-concept dining and entertainment destination offering at Marina Bay Sands, Marquee Singapore will be a fully immersive nightclub experience with a perfect blend of design, technology and cutting-edge sound that will span across three different floors, dramatically high ceilings that soar 70 feet and a full-sized, an eight-armed Ferris Wheel that offers unrivaled views of the nightclub when you ride in its pods. First established in New York City in December 2003, Marquee Nightclub was subsequently followed by Marquee Nightclub & Dayclub at The Cosmopolitan in Las Vegas and Marquee Nightclub at The Star – Sydney. Once again, after the successful launch of LAVO Italian Restaurant & Rooftop Bar in January 2018, TAO Group and Marina Bay Sands are set to elevate the nightlife landscape with the opening of Marquee Singapore. Now that's awesome news for party goers. < more here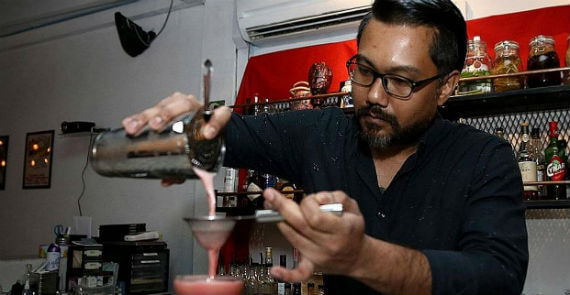 image credit: The Straits Times
The Nanyang Club offers a menu that reflects the heritage of each South-east Asian country. Nanyang also means South-East Asia in Chinese.Currently, the bar's menu draws heavily from ingredients in traditional Chinese medicine. Located on the second floor of a shophouse in bustling Boat Quay, The Nanyang Club delivers a cheeky cocktail named Mamasan ($18). The Mamasan is a distictive pink drink made of tequila infused with hibiscus. < More Here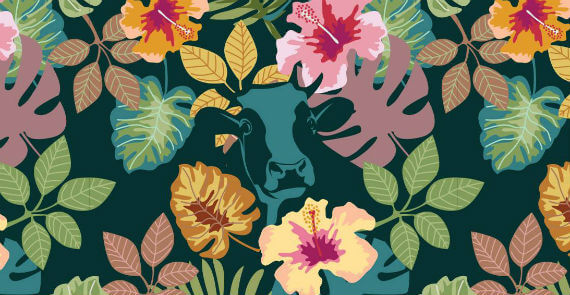 Formally run as the successful and well loved Open Door Policy, The Butcher's Wife is dedicated to brave, contemporary cooking that makes your heart sing and your stomach smile. Liberate your palate and free your soul.Tasty, hearty, totally delicious. 100% gluten free. 100% yum. < More Here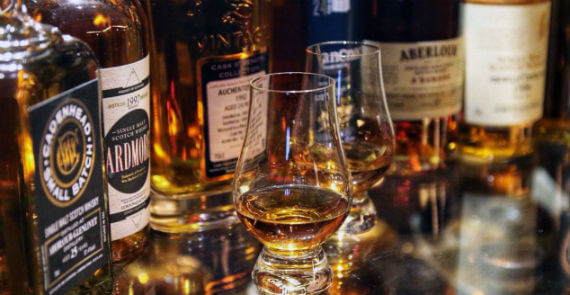 Singapore's exqusite world of unique and exclusive whiskies. One of the unique bars of the world and the only one in Singapore to have a  rich treasure trove of exclusive distillery direct collection. Tipple and Dram spirits are best savoured with our famed chocolates, cheese, oysters and charcuterie for a sophisticated palate. We also take pride in our collection, featuring premium cigars to be enjoyed right outside the bar. There is also an option of truly rare spirits and premium wines for those who prefer something other than whiskies.< more here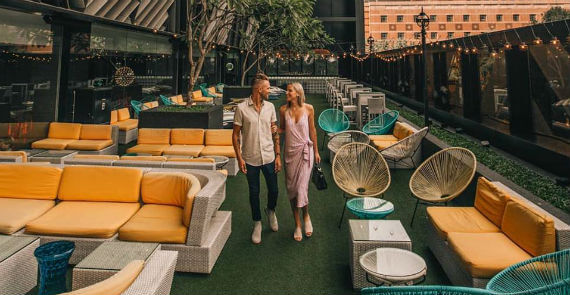 image credit: Bar Canary Facebook
Bar Canary has an awesome view and ambience. The perfect place to chill out. Indulge in summery sips, chomp on freshly grilled skewers in a laidback garden setting. Set in a tropical oasis in the heart of Singapore's shopping mecca, Orchard Road, an idyllic escape among the city's skyscrappers for guests to lounge under the starry lights, a refuge away from the fast-paced city life.< More Here
Little Creatures located at 36 Club Street - Mohamed Ali Lane, is a flavour loving brewery dedicated to crafting distinctive, well balanced beers. Little Creatures dining concept is based around sharing. All plates can be  shared and may arrive at different times. If you would like all your dishes to arrive together, please let your waiter know. Served between 11:30am-9:30pm daily < More Here