Image Credit: The Oyster Bank Facebook Page
Oysters today = happiness your way! You would be hard pressed to find an oyster-bound soul who wouldn't want to make their day complete, by indulging in some of these irresistibly enticing and tongue-tantalising oyster deals.
If your eyes are glancing through this, and your heart is singing oyster melodies (carrying a lyrical message of 'must have me some on the double!') scroll on down and trust Expat Choice reader recommendations to guide your search in taking your pick from this raving selection of oyster eateries in Singapore!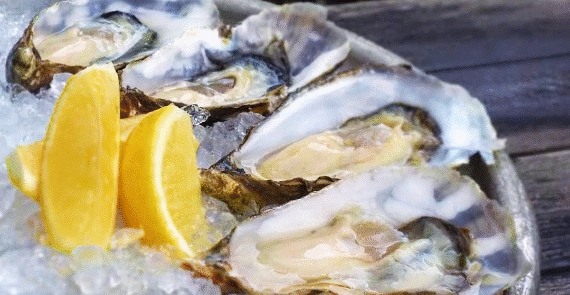 Image Credit: Humpback Facebook Page
A version of 'Oyster Wonderland' is an actualised experience at Humpback! Many an oyster lover, have been enchanted by these fresh, quality oysters priced at $3 each. They repeatedly find themselves allured back by the oyster selection, and offer of availability on Oyster Happy Hours — all week long — from the time doors open to greet feasters, till 7PM (Tuesday-Sunday)! The stand-out exception of 'All Day Mondays' makes this special weekday a Humpback oyster joyride.
INFORMATION
S. www.facebook.com/humpbacksg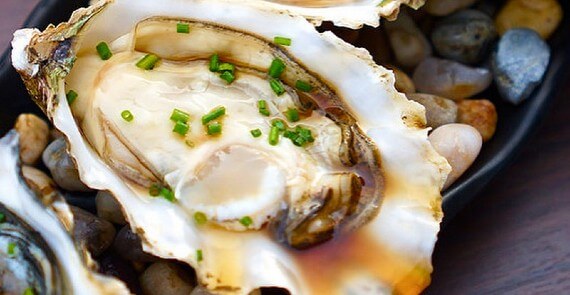 Image Credit: Southbridge Facebook Page
A massive HURRAY for the new and improved Happy Shucking Hour at Southbridge, announced September 2020! This oyster deal appeals to a great many consumers, in promising a complimentary half dozen Signature Oysters, with every bottle purchase of either Champagne/ Wine from $90 onwards! Get your slurpy fill on Monday to Thursday (5PM - 6:30PM), and especially on Friday to Saturday (4PM - 6:30PM)!  The 'Signature Oysters' are otherwise served by half a dozen, at $24, in flavours of Umami, Tropical & Habana. 
INFORMATION
S. www.facebook.com/southbridgesg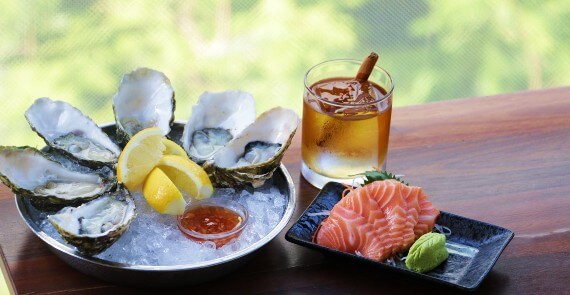 Image Credit: Tanuki Raw Facebook Page
Infamous for being the only raw bar happy hour offered in Singapore — Tanuki Raw has 3 outlets in total! The heart of Singapore's shopping district (Orchard Central) is a daily crowd-magnet for oyster cravers from 5PM - 8PM. One drink gets you up to 6 succulent oysters, at $2 each (whatta deal!) Their Middle Road outlet (National Design Centre) has the same offer running. Only one outlet (Jewel Changi Airport) stands apart from Tanuki Raw's daily oyster happy hour deal, given a slight revision in timings, which fall from 3PM - 7PM. But they make up for it with a winning sunset viewpoint, to sip in leisure and slurp with pleasure.
INFORMATION
A. The National Design Centre, 111 Middle Road, #01-05 188969 - Middle Road outlet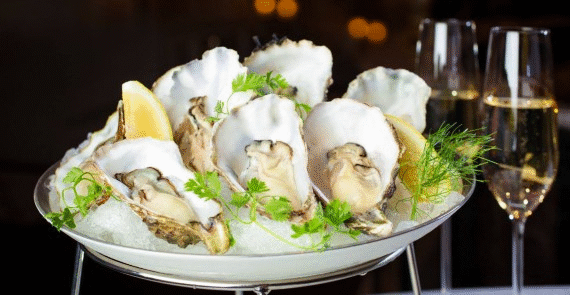 Image Credit: MO BAR at Mandarin Oriental, Singapore - Facebook Page
Ranking 40th, as one of 'Asia's 50 Best Bars 2020,' Mo Bar is certainly proud of their glamorous achievement this year! Wednesday evenings, from 6PM - 9PM, holds an irresistible offer of 1.5 hours (slot chosen by the consumer!) of free-flowing Ruinart Champagne and selected signature cocktails, delightfully paired with a serving of a dozen plump and juicy oysters at only $78 per head! A double-win deal that will make your mid-week mark a worthy celebration.
INFORMATION
W. www.mandarinoriental.com/singapore/fine-dining/lounges/mo-bar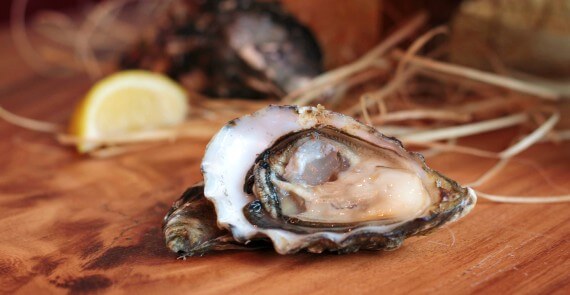 Image Credit: Greenwood Fish Market Facebook Page
You'll find the freshest of the fresh, when it comes to oysters at Greenwood Fish Market! The last 17 years have continuously recognised their persevering diligence to offer value to the table — therefore keeping this actual fish market a renowned locality for fresh seafood lovers! Due to popular demand, the '8th World Oyster Festival' — 28 varieties of merroirs are flown in globally to all three restaurants, and available as A La Carte orders or $99.95 Tasting Platters — has been extended by one month. The last feast day is 30 September 2020! Tuesday's thrilling offer of $2 per oyster, when a main is ordered, has been postponed till the end of the festival, and will once again be available at both Bukit Timah and Quayside Isle outlets.
INFORMATION
S. www.facebook.com/greenwoodfishma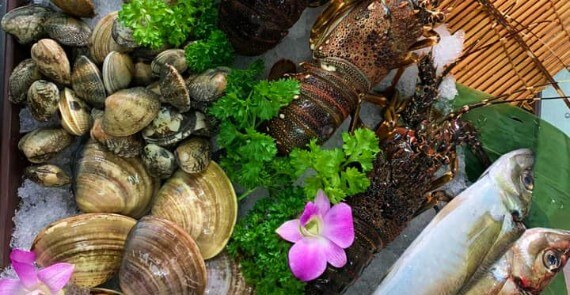 Image Credit: Teru Sushi Singapore Facebook Page
This hugely popular sushi joint has a long-standing clientele, whom all deeply appreciate the reliability Teru Sushi brings with its food service of Japanese cuisine. Interestingly enough, their Oyster deal of $1 per piece has most certainly added to the growing attraction, and repeated visitations to this eatery! Talk about an oyster deal that sounds almost too far out to be true - yet it's one of the best deals in Singaporean restaurants! For those who relish seafood, and particularly those avid Oyster eaters who need their fix, this place is certainly for you to go ham.
INFORMATION
A. 50 Tiong Bahru Road, #01-01, Singapore 168733
S. www.facebook.com/TeruSushiSingapo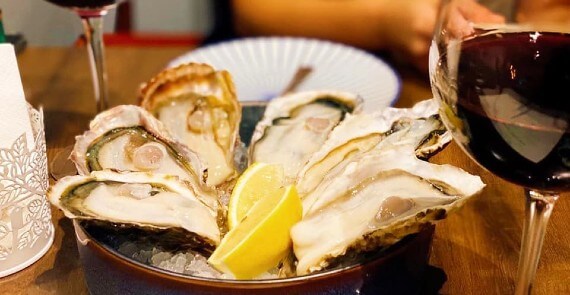 Image Credit: Beurre SG Facebook Page
Satisfy your taste buds with Modern-European cuisine designed to please your palate, at Restaurant Beurre. French it up with one of its cuisine staples, and commonly consumed delicacies on Friday & Saturday night dinner menus — Oysters! The 'Chef Special Oyster' which is massive and delicious, is a highly recommended must-try at $5.
INFORMATION
S. www.facebook.com/pg/beurresg/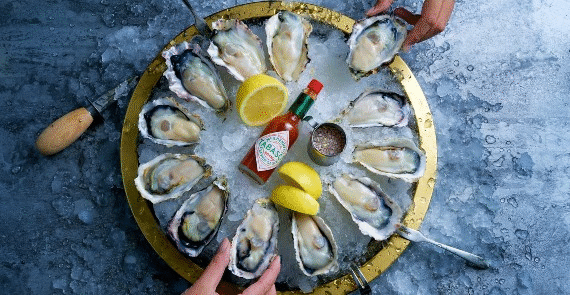 Image Credit: The Oyster Bank Facebook Page
Happy Shucking Hours at The Oyster Bank adds up to being worth every bit of your time and experience, with guaranteed assurance that your oyster cravings are blissfully satisfied! Half a dozen creamy, delicious oysters, are served at $2 each, with ANY alcoholic beverage! Valid all week long —Monday to Friday, 5PM - 8PM & Saturday to Sunday, 3PM - 6 PM. Regardless of the weather, you and the offer remain together.
INFORMATION
A. Funan, 107 North Bridge Road, Singapore 179105, #02-32
S. www.facebook.com/theoysterbank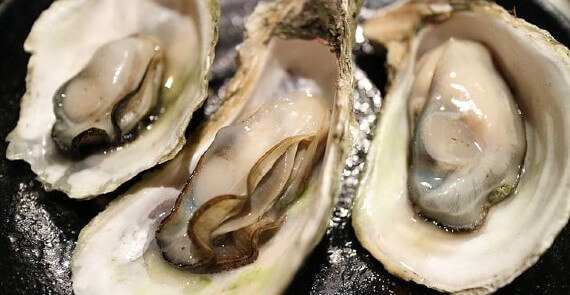 Image Credit: Angie's Oyster Bar Facebook Page
Heralding all loyal clientele (and newbies) to Angie's Oyster Bar with a timely update! The winds of change for October 2020, brings with it an updated rename for the eatery, Angie's Oyster Bar & Grill, and delightfully surprises you with a relocation [313A, Outran Road, Singapore 169073]. Their last day of service was 5th September 2020. Stay tuned and make note, so you don't miss out on the upcoming reunion with this irresistible seafood affair.
INFORMATION
A. 313A Outran Road, Singapore 169073
W. www.hiddendoorconcepts.com/angiesoysterbar
Comments
What an awesome list. Thanks for sharing.
Located on the open-air rooftop of a refurbished heritage shophouse of 80 Boat Quay, Southbridge showcases the sexiest 360° view of the city, which spans from the historic Parliament House, across the Singapore River, to the iconic Marina Bay Sands and Clarke Quay skyline. Southbridge serves up modern cocktails and bubblies to go with the real headliner of the space – the impressive oyster and seafood bar. A one-of-its-kind food and watering spot, Southbridge is elegant and chic without being pretentious in its offerings, transporting one to a lively summertime vacation in Europe much akin to a buzzy night out in Barcelona or a breezy summer night in Saint Tropez.