Image Credit: Winestone Facebook Page
Who said wine is overpriced in Singapore? At many restaurants and bars the prices for a bottle of wine can be eye-watering, but at the wine bars you can find the right bottle at the right price.
We've curated a list of your favourite wine hangouts offering extensive wine selections and hearty menus to choose from. Additionally, the staff at these joints know their wine and will help you with recommendations if you need to be steered in the right direction.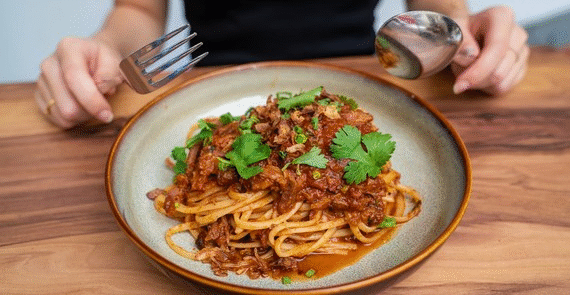 Image Credit: The Wine & Gourmet Friends Facebook Page
Enjoy a magnificent choice of wine in between a fabulous meal of Iberico 'Bah Kut Teh' Risotto, Clam Soup and Chilli Crab Pizza. The Wine & Gourmet Friends has a dedicated bar, a cosy space for a meal and a spirited staff ensuring you're having the right pour with your meal. Their cellar holds 350 varieties of wine sourced directly from wineries around the globe. If you're planning to try a number of wines then opt for dishes from their Cheese & Charcuterie section.
INFORMATION
a. 48 Bukit Pasoh Rd, Singapore 089859
w. twgf.sg/
s. www.facebook.com/TWGFriends/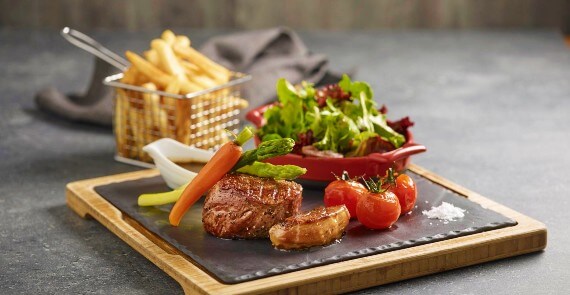 Image Credit: Winestone Facebook Page
Sip on choicest of wines like Laurent Perrier Brut NV Champagne, McWilliam's Inheritance Chardonnay and Inheritance Merlot and Santa Margherita Prosecco Extra Dry at Winestone. Savour each sip as you take in the elegant ambience and enjoy a delicious European feast. We recommend their Ragout Tagliatelle, Winestone Pizza, Beef Tenderloin served with foie gras, vine tomatoes and asparagus, and their seafood special Cataplana with a mix of crayfish, mussels, prawns, scallops and squids brewed in a seafood bisque and capsicums.
INFORMATION
a. 30 Stevens Road, #01-09 257878
s. www.facebook.com/winestone.sg/
Jag Wine LLP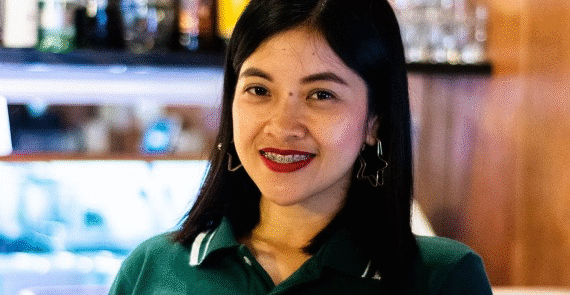 JAG Wine promise you 3 things - Good Wines, Good Food and Great Service with personal attention that will add up to a whole new dining experience that you won't find in many places in Singapore. Daily Free Flow Premium Pour Red/White wines for $35+ from 6-8pm. Affordable food at affordable prices. Loved by East Coast Dwellers and definately worth a trip across town. Serving up a winning combination of great food and fine wine, and together with a passionate and capable team. You'll be spoilt for choice with over 80 labels curated from the finest vineyards from Old and New World, as well as a small selection of beer and whiskies. Open 4pm-1am daily
INFORMATION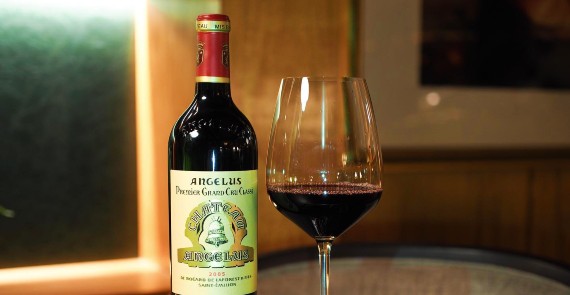 Image Credit: Park90 Facebook Page
If your palate yearns for the best wines, come to Park90 to indulge in their carefully curated list of the finest wines from around the globe. What you'll notice on their list is some exclusive wines reserved for the members and if you're keen on trying these too, feel free to enrol. The restaurant serves excellent food as well, and we recommend their Deep-fried Buttered Chicken Drumlets & Wings, Singapore Lobster Laksa and Amedei Chocolate Mousse Cake with Smoked Vanilla Cream & Almond Crunch.
INFORMATION
a. Regent Hotel, 1 Cuscaden Road, Level 1 249715
w. park90.com/
s. www.facebook.com/park90winebar/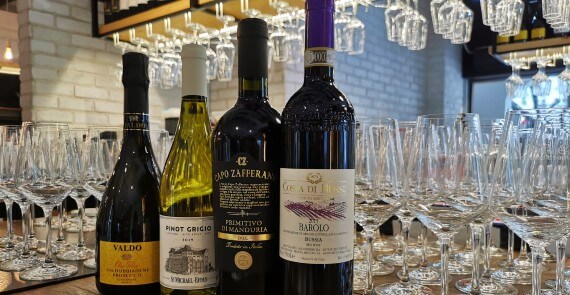 Image Credit: Wine Connection Facebook Page
You'll find wine cellars and restaurants of this popular chain all over Singapore, and they house an amazing selection of wines including award-winning labels. Find aromatic, fruity, full-bodied, spicy and sweet wines at Wine Connection housing brilliant choices as well as potent cocktails to go with their tapas. We recommend their Four Cheese Gnocchi, Chicken Breast Basquaise Style, Mussels in Tomato Sauce and Sea Bass with Lemon Caper Sauce.
INFORMATION
a. 11 Unity Street, #01-06 237995
s. www.facebook.com/wineconnectionsgp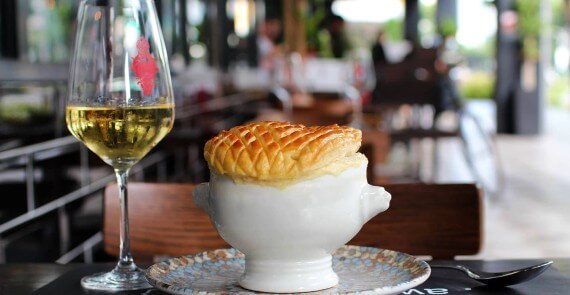 Image Credit: Ginett Singapore Facebook Page
The culinary expertise of Chef Sylvian Royer at Ginett goes excellently with the myriad of French wines available here. With a glass of wine being served at S$6 paired with delicious, delicate food; this restaurant is perfect for those who love to dine out frequently. We love the brunches here and recommend you try their Lobster Bisque, Tiger Prawns with garlic, chilli & bacon, Bolognese, La Côte de Boeuf with a side of creamy mashed potatoes and ratatouille.
INFORMATION
www.facebook.com/ginettsingapore/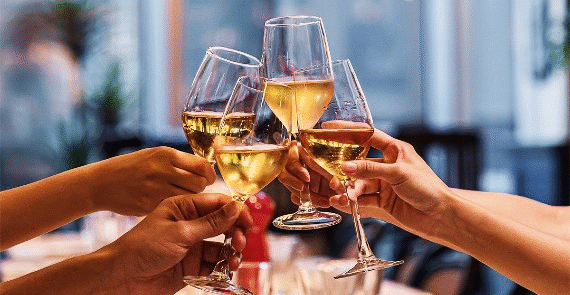 Image Credit: So France Facebook Page
Stocking wines from small and big winemakers of France, So France serves classic French favourites which are absolutely delightful. You can come here at any point during the day for breakfast, brunch, dinner or even post lunch hours as they've got a menu set for the entire day. We love pairing our wine with their French Limousin Beef, Pork Chop, Salmon & Scallop Tartare and Baked Camembert.
INFORMATION
a. Duo Galleria, 7 Fraser Street, Singapore, #01-51/56 189356
s. www.facebook.com/sofrancebistro/
Leave behind the hustle and bustle of the city and step into La Terre for a divine experience. Award-winning sommelier, Daisuke Kawai has immense knowledge, and he'll make sure your glasses are filled with the right wine. There's an amazing selection of whiskey here as well and no matter which drink you select; the menu is all set to compliment your tipple. They have excellent small bites like Duck Rillettes, French Saucisson, Salmon Jerky and Cheese Plate.
INFORMATION
a. 11 Upper Circular Road, #01-01 058409
s. www.facebook.com/laterrewine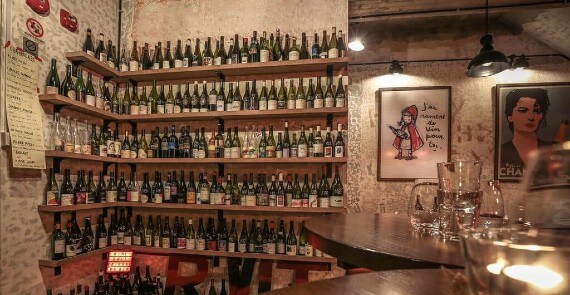 Image Credit: Wine Rvlt Facebook Page
A revolution in wine bars, RVLT loves to stock natural wines made with organic, hand-picked grapes and by using different methods of fermenting. Get a taste of something new, fresh or even funky as you take a sip of the amazing variety of wines available here. Their menu is just as robust, and we love their Wild Spanner Crab with caviar and dashi crystal bread, Air-dried Beef Tartare with ginger scallion, cured egg, rice wine dressing and Taco Dumpling with mushroom duxelles, home-made shiitake shoyu and taro chips.
INFORMATION
a. 38 Carpenter St, Singapore 059917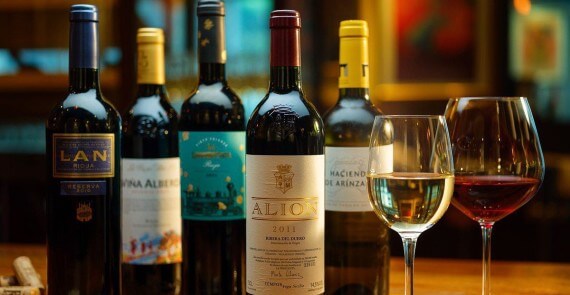 Image Credit: La Tapería Facebook Page
We love pairing Spanish tapas with wine and if you're like us, you're going to love being at La Taperia, a charming restaurant with a vibrant decor. Their wine list features a brilliant selection of Spanish, French and Italian wines and they go so well with their tapas - Capricho De Santoña which is piquillo pepper stuffed with tuna & anchovy remoulade and Huevos Estrellados Con Patatas Paja, fried egg with ibérico chorizo, piquillo red pepper, mushrooms and straw potato.
INFORMATION
a. 02-10/11, Shaw Centre, 1 Scotts Rd 228208
s. www.facebook.com/lataperiaSG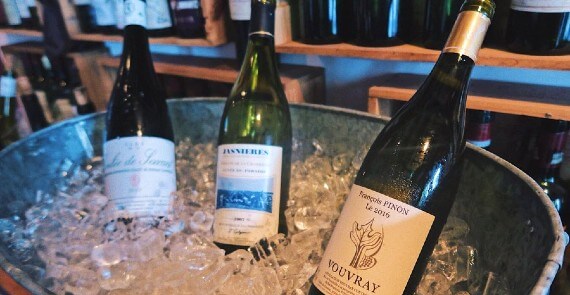 Image Credit: Praelum Wine Bistro Facebook Page
If you're a wine aficionado or have an interest in being one, head to Praelum and experience the finest of wines available in Singapore. Helmed by Gerald, the President of the Sommelier Association of Singapore, this bistro is one of the best places to enjoy food and wine. Chef Tan complements the wines perfectly with his enticing menu. We recommend Tarte Flambee with Creme Fraiche a choice of Whole Baked Brie, Roasted Garlic, Crushed Nuts and Cranberry Reduction.
INFORMATION
s. www.facebook.com/praelumwine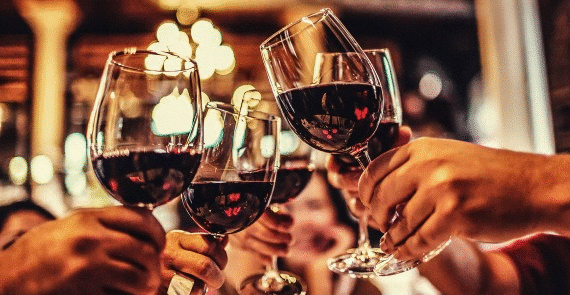 Image Credit:  Wine Mansion Facebook Page
It's all in the name, this place is truly a Wine Mansion and you can experience a free flow of house wines and beer every evening with the exceptions of Wednesdays, Fridays and eve of public holidays. The vibe is chilled, happening and youthful, and they serve lip smacking western fusion food to go with the wine. Tuck in their delicious Crab Cakes, Truffle Fries or go directly for their Cheese Platter followed by a delicious plate of Truffle Mushroom Risotto, Pulled Pork Cheese Melts Quesadilla Burger or Breakfast Pizza.
INFORMATION
s. www.facebook.com/pg/WineMansion/
Step away from Singapore and whisk away to Burgundy as you dine at Gaston Burgundy, a French bistro and wine bar at Keong Saik Road. Their wine list is expansive with gems like Chablis Dampt Frères 2018, Bourgogne "Les Guignottes" Domaine Goichot 2017 and Dalva Colheita Port 1995. Relish delicate French dishes like Escargots de Bourgogne, Gougères, Foie Gras with toasts and jams from Corsica, Boeuf Bourguignon and a Flan Pâtissier with vanilla artisan gelato.
INFORMATION
s. www.facebook.com/gastonsingapore/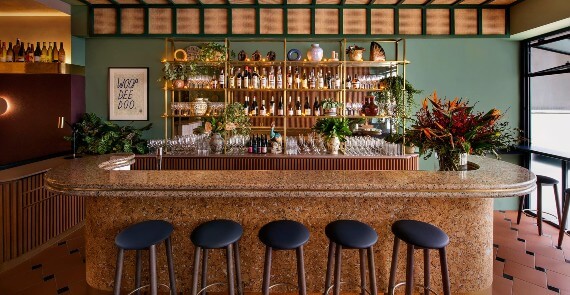 Image Credit: Le Bon Funk Facebook Page
The wine list at Le Bon Funk celebrates winemakers from across the globe and brings it to you for a taste. So, take your pick or let the servers here help you with the food and choice of wine. The menu is modified each day according to the freshest produce available making the dining experience satiating. We love spending our evenings here, sitting at a table in their outdoor section, looking out to the city and enjoying a delicious Cedar Jelly and Foie Gras Toast with a glass of red.
INFORMATION
a. 29 Club St, Singapore 069414