Image Credit: Ash & Elm Facebook Page
Bugis has got everything to catch your attention, a massive shopping arena, theatre, hotels, a bustling business centre all the while set in a melting pot of cultures.
Whether you're shopping on the weekend or perhaps you come here for work, this district is sure to keep you engaged especially with its many dining and drinking options.
We've curated a list of awesome restaurants with the best food around the district, and we're sure your taste buds will agree with us.
Encapsulating the spirit of travel, Idlewild is a stylish bar at Intercontinental Singapore, the kind you'd love to take a date. Enjoy live jazz performances and an enchanting ambience complete with deep mahogany interiors. Sip on tipsy concoctions inspired by various cities of the world-famous for their spirits like Paris, Lima and Dublin. Do try their signatures like Passage to Havana, The Berbere Smash and The French Cook, all sufficiently potent and best served with their lip-smacking bar bites.
INFORMATION
S. www.facebook.com/pg/idlewildsg/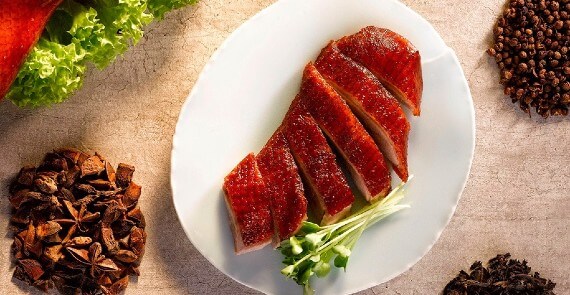 Image Credit: Man Fu Yuan Facebook Page
Yet another gem at Intercontinental, Man Fu Yuan never fails to tantalize our palate with excellent Cantonese food. Dine here in an elegant setting with their extensive menu offering a range of soups, roasts, live seafood, dim sum and amazing desserts. We recommend going for their signature items like slow-braised pork ribs with mantou bun, deep-fried lobster with egg floss and crab meat with roma tomatoes, ikura and yuzu dressing. Do order their amazing dessert - double-boiled premium bird's nest, almond cream with preserved mandarin orange.
INFORMATION
A. 80 Middle Rd, Singapore 188966
W. singapore.intercontinental.com/dine-drink/man-fu-yuan
S. www.facebook.com/ManFuYuan/
Video Credit: Raffles Hotel Singapore Facebook Page
One look at the exquisite decor of La Dame de Pic and your woes are simply going to melt away and if this doesn't suffice perhaps a glass of red with gourmet delights by Chef Anne-Sophie is sure to get the job done. Order the assortment of curated cheeses to go with your wine and indulge in excellent French dishes like tomato consommé, pasta parcels with French cheese fondue, Saga Wagyu Beef cooked over coals with butter-roasted celeriac, black garlic mayonnaise and beef jus.
INFORMATION
A. 1 Beach Rd, Singapore 189673
S. www.facebook.com/raffleshotelsinga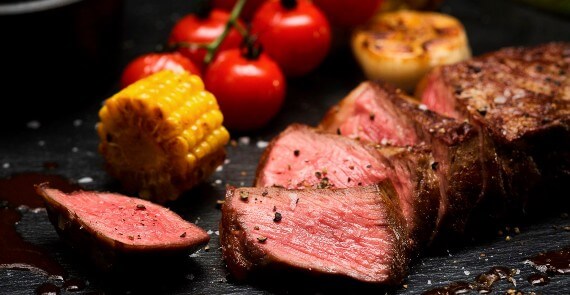 Image Credit: Ash & Elm Facebook Page
Make the most of the charcuterie, wood-fired oven and charcoal grill at Ash & Elm, a sophisticated restaurant at Intercontinental. Relish a Hickory BBQ Chicken Pizza, Smoked Spanish Octopus and Burnt Cheesecake or some mind-blowing tapas with your drinks - Tataki Yellowfin Tuna, Patatas Bravas and Gambas al Ajillo. They have an awesome breakfast menu and their weekend champagne brunches are amazing and feature dishes like poached tiger prawns with sambal aioli, char siew duroc pork and caramel apple vanilla tarts.
INFORMATION
S. singapore.intercontinental.com/dine-drink/ash-elm
W. www.facebook.com/ashandelmsg/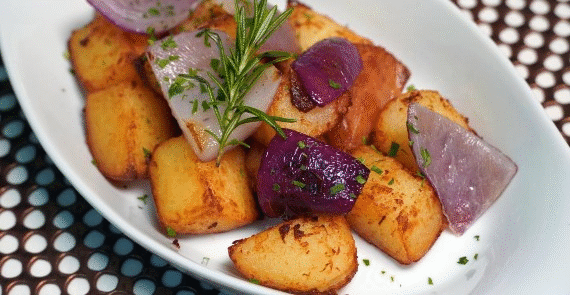 Image Credit: Garibaldi Italian Restaurant & Bar Facebook Page
Chef Roberto Galetti has curated an intricate menu of gourmet Italian dishes and his restaurant, Garibaldi has been bestowed with a Michelin Star for this very reason and of course for the culinary team's attention to detail. Tuck into tantalizing dishes like Wagyu Beef Carpaccio, Spinach & Potato Gnocchi with Italian blue cheese sauce and Garibaldi's signature ossobuco featuring braised wagyu beef cheek with bone marrow and saffron risotto. Don't leave without relishing every bit of their tiramisu made using Chef Galetti's mother's recipe.
INFORMATION
A. 6 Purvis Street, #01-02 188613
S. www.facebook.com/garibaldirestaurant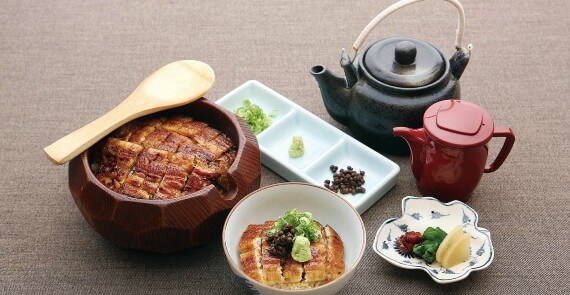 Image Credit: Chikuyotei Singapore Facebook Page
A branch of the fine-dining restaurant in Japan established in 1851 has made a name for itself in Singapore. Chikuyotei is a fine amalgamation of traditional Japanese cuisine and its upliftment to a modern gourmet fare. They serve a tempting variety of sashimi and sushi as well as sushi rolls. Tuck into their grilled fare or mains like Snow Crab Fried Rice, Kagoshima Black Pork Cutlet with egg on rice or noodles with hot or cold tempura, beef, or black pork. Do indulge in their delicious ice-creams after dinner.
INFORMATION
A. 80 Middle Rd Singapore 188966
W. singapore.intercontinental.com/dine-drink/chikuyotei
S. www.facebook.com/chikuyoteisingapor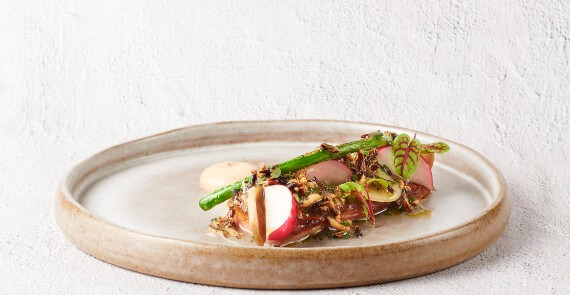 Image Credit: Salted and Hung Facebook Page
Championing the minimum-waste policy, Salted and Hung is a contemporary Australian restaurant using everything right from the skin and the bone of the animal being cooked. Under this noble philosophy they make amazing lunches and there are so many items on the menu we love. We recommend trying their Spanner Crab with white fungus and pistachio, Wagyu Pastrami Sandwich, Lamb Char Siew and their IPA Sourdough with whipped lard and kelp butter. Any of their three desserts are top-notch and a must-try.
INFORMATION
S. www.facebook.com/pg/SaltedandHung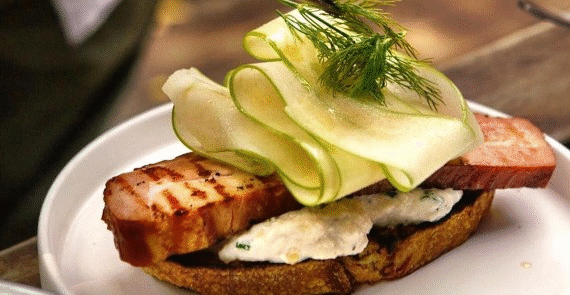 Image Credit: Artichoke Singapore Facebook Page
Rustic and charming, Artichoke has artwork all around and the vibe is cheerful which reflects in their food. Chef Bjorn Shen likes to experiment with Middle Eastern ingredients and flavour profiles and has come up with splendid, mouth-watering dishes while doing so. Get ready to give your taste buds a refreshing change with dishes like Thicc Hash Brown with sour cream and chive za'atar, Crab Tzatziki with chicken skin, trout roe and basil, Slow Roasted Lamb Mandi, Green Harissa Prawns and Date Pudding.
INFORMATION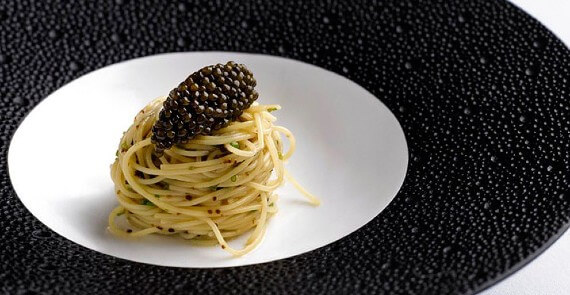 Image Credit: Gunther's Modern French Cuisine Facebook Page
Getting the delicate nuances and flavours of the French cuisine right is no ordinary feat and Chef Gunther has managed to do so. The food at Gunther's is refined and will leave you coming back for more, even if it is to try something else on the menu. We recommend going for their warm angel hair pasta with sakura ebi, rib steak flambéed with cognac with black pepper sauce and pomme gaufrettes, warm souffle or floating island of chocolate on coffee flavoured parfait.
INFORMATION
A. 36 Purvis Street, #01-03 188613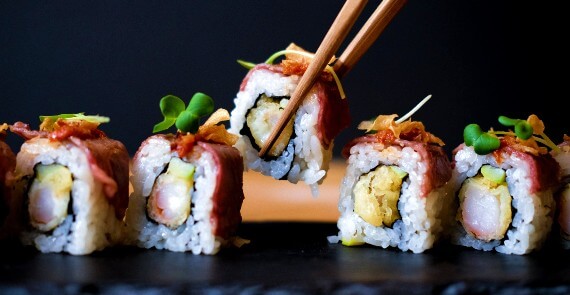 Image Credit: JW Marriott Hotel Singapore South Beach Facebook Page
Treat yourself to a grand buffet at an award-winning buffer restaurant at JW Marriott, Beach Road Kitchen. It has got a vibrant vibe and the best meal to have here is a champagne brunch. They have plenty of choices for salad, seafood, soup, pizza, as well as treats fresh from the patisserie. Relish piping hot dishes at the dedicated noodle station, charcoal grill, carving table and wok flambe. They've got vegetarian options available and staff will be more than happy to assist you with it.
INFORMATION
W. www.marriott.com/hotels/travel/sinjw-jw-marriott-hotel-singapore-south-beach/
S. www.facebook.com/JWMarriottSG/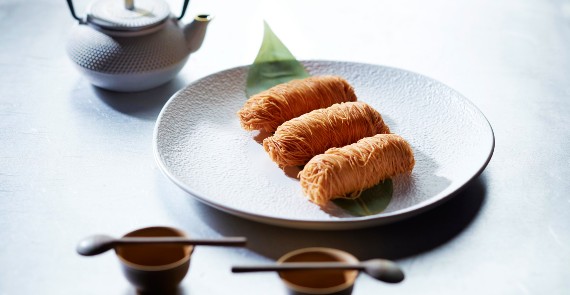 Image Credit: Madame Fan Facebook Page
Elevating the flavour profile of its classic Cantonese dishes, Madame Fan is easily one of the go-to places for delicious Chinese food. Go dim sum crazy as you pop the delicious, juicy treat in your mouth or tuck into serious fare - Braised Taiwan Noodles with wind-dried pork and la la clams, Four Treasure Soup, Steamed Soon Hock, Lobster Cantonese with wonton noodles in the lobster broth. The menu also features amazing cocktails, a range of wines, delicious desserts and a variety of tea.
INFORMATION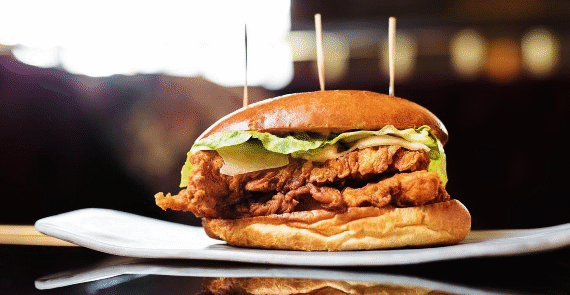 Image Credit: ATLAS Singapore Facebook Page
Located inside Park Square, a breath-taking art deco building, Atlas extends the elegance and stature with its plush interiors. Revel in its glamour and treat yourself to a tipsy concoction and don't worry for the dearth of spirits as they house the world's most diverse collection of gin and a stupendous variety of champagnes. Sip on their speciality cocktails, dedicated to various ages and eras along with delicious food made in a modern European style.
INFORMATION
A. Parkview Square, 600 North Bridge Road 188778
W. atlasbar.sg/
Comments
Bugis has got everything to catch your attention, a massive shopping arena, theatre, hotels, a bustling business centre all the while set in a melting pot of cultures.
Anne-Sophie Pic debuts her entry into Asia with La Dame de Pic, Raffles Singapore, a foretaste of Valence. Discover the world of Anne-Sophie Pic's culinary identity, which reflects her search for aromatic complexity, combinations of flavours and powerful tastes that evoke emotions.
Artichoke is a Middle Eastern-inspired restaurant in the heart of Singapore's Arts and Heritage district. At the helm is chef-owner Bjorn Shen, who's been slinging out plates of tasty food to you beautiful peeps since 2010. Artichoke is an extension of Bjorn's slapstick personality; inspired by his favourite movie, You Don't Mess with the Zohan. Go watch it if you haven't. Artichoke is probably the least authentic Middle-Eastern restaurant around. And that's exactly how it should be. The food is fun and creative; drawing inspiration from Middle-Eastern flavours and ingredients, as opposed to being traditional. Imagine funky stuff like cuttlefish shawarma, beetroot or broccoli or sweet potato falafels (IKR?), malabi milk pudding with watermelon for something sweet, and kataifi-wrapped fish fingers (the absolute bomb, we promise), all served to a backdrop of 60's soul and 90's hip-hop. If you get thirsty, Artichoke has got you covered with a mean wine list, ice-cold beers, ciders, Sunday Punch cocktails and a killer G&T. If that ain't your thing, or if you're under age, don't break a sweat. The bar at Artichoke also pumps out Turkish sodas, housemade Karak and solid coffee all day from our friends Common Man Coffee Roasters.