Main Image courtesy Wafuken Facebook Page
With healthy eating on the radar, it's no surprise that grain bowls are an extremely popular food to consume in Singapore and across the planet for that matter.
Apart from how insanely Instagrammable they are, grain bowls are also the perfect way to get all your nutrients, in literally, a bowl. This comfort food is packed in protein, grains (of course), and veg for an all-round nutritious meal – and they come in different cuisines and styles so you won't get bored.
Any working individual knows the struggle of meal-prepping before work; but, with these Expat Choice recommendations, you can pop out of the office and pick up a healthy grain bowl during your next lunch break or order up and take one home for your evening meal.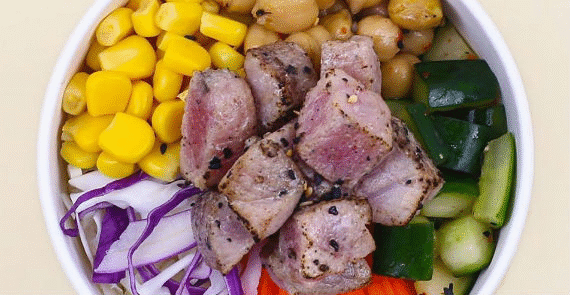 Craving some Korean? This eatery, which literally translates into 'packed lunchbox, provides fast, healthy options with a Korean twist! Dosirak is perfect for picky eaters because it's basically 'build a bowl' for healthy meals. Choose from some delectable proteins like the Beef Bulgogi, Seared Tuna, or Kimchi Tofu, pick from the sides (or you could let Omma decide), decide your base (they've even got a cauliflower rice option for those on a keto diet), and sauce it up with Omma's Gochujang, or Soy Garlic Jang if you don't like spice too much!
A. 3 Temasek Boulevard, Singapore 038983, #B1-170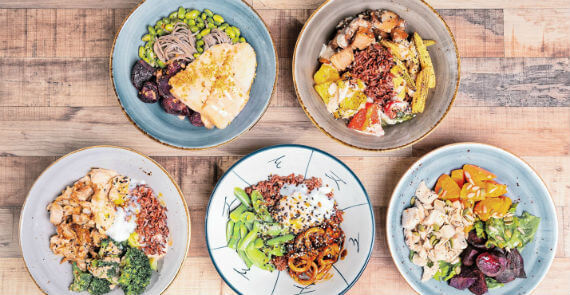 This bicycle-themed eatery serves up some delicious healthy food, with a side of community! At the Autobus, you can make your own bowl starting from $11 depending on the number of proteins and sides you'd like. Mix and match with the BBQ Pulled Beef, or Baked Dory, and top with some delicious sides (the Onsen Egg is a winner). While they don't have any dedicated proteins for the herbivores, vegetarians can also swap one protein for two sides to even things out. As a plus, if you've got Burrple Beyond, you can get 1 for 1 on the lunch bowls!
A. Downtown Gallery, 6A Shenton Way, Singapore 068815, #01-01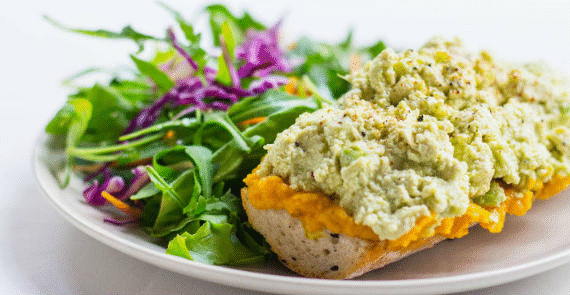 Catering to vegans, athletes, clean-meat lovers, those with dietary restrictions, and people trying to adopt a healthier lifestyle, Kitchen by Food Rebel offers up food created with organic, hormone-free, sustainable and locally produced ingredients. Their bowls start at $19 and you can even pre-order and get them delivered. For the vegans, try the Sweet Potato and Chickpea bowl, you can also customize with any number of sides, to build the perfect meal!
A. 28 Stanley St, Singapore 068737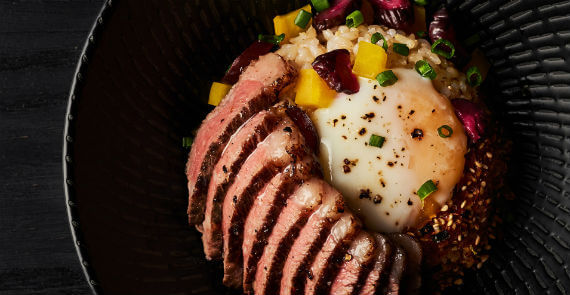 Wafuken is in the business of serving up perfectly cooked sous vide meats – from salmon to steak – so that's what we'd suggest you order when you visit. The name roughly translates to healthy Japanese style western cuisine, and you can pick and choose the ingredients you'd like from three categories: proteins, carbs, and sides. The salmon belly is a popular option, and we'd recommend adding on the Mentaiko sauce if you're opting for the chicken. Gluten-free vegans have the options of beetroot quinoa, and baked sweet potatoes on the carb side of things.
A. Asia Square Tower 2, 12 Marina View Singapore 018961, #02-05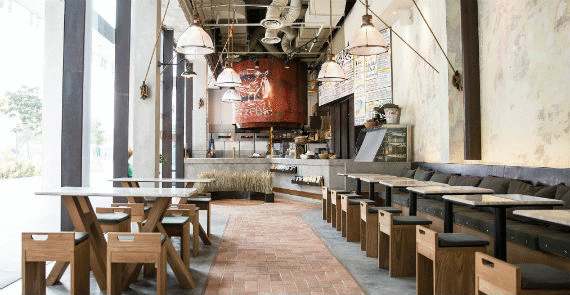 A great spot to try Asian flavors that go down easy on a foreign stomach, at Grain Traders you can either "Gather your meal" by mixing and matching, or choose from one of their signature hero bowls. Both options are priced at around $17.50 and the portions are extremely generous, so come with an empty stomach. The Mawashi Hero Bowl with Tuna Tataki is popular amongst regulars, although the convenience of the DIY Bowl, combined with the unique bases like barley and mushroom, and the 'grain of the month' makes it a favorite!
A.  Capita Green, 138 Market Street, Singapore 048946 
Comments
With healthy eating on the radar, it's no surprise that grain bowls are an extremely popular food to consume in Singapore and across the planet.
Oh my goodness Dosirak is SO GOOD. I tried it for the first time today via a food delivery company. The portion was amazing. My colleagues and I had a fun time shaking the "ice-cream tub" to mix our food, and the food was fresh and superbly yummy. Thanks so much! will order again
Sometimes simple is perfect. I wanted to highlight this super sandwich with a lot of flavor, the Organic Tofu & Creamy Avocado Kitchen by Food Rebel Sandwich. ( see the picture above in the artilce. On olive baguette, made using 100% Austrian wheat flour and lather with our baked pumpkin spread - this is definitely a hearty and deliciously satisfying sandwich. Try this sandwich on this warm day with a nice organic greens salad by the side for a perfect lunch!