Image Credit: Torasho Ramen&Charcoal Bar Facebook Page
If you didn't know —Tanjong Pagar holds a reputed F&B hotbed sprawling across its Central Business District. This multicultural area is brimming with international dining and diverse nightlife options.
From a mixture of charming bars to global restaurants, and tasty street food to hip cafes — Tanjong Pagar offers you an eclectic range of dining destinations! Satisfying your convenience, Expat Choice tracks down TP's most popular and well-loved F&B spots with the following recommendations.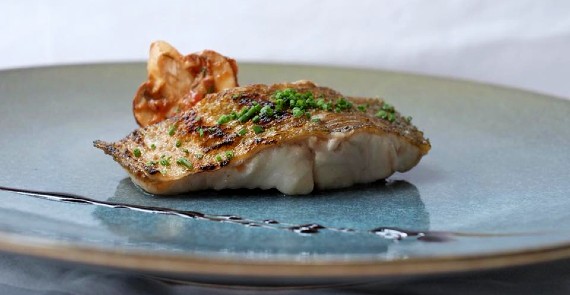 Image Credit: Terra Facebook Page
Bringing you the best of both worlds with a remarkable fusion of Japanese food culture in Italian cuisine — is none other than Terra (Tokyo Italian). Helmed by Japanese Chef-Owner Seita Nakahara, this Omakase-only, one Michelin-starred restaurant presents you with beautiful plates of food priced from $200++ per person. Pushing against boundaries from the onset and backed by immense culinary creativity, Chef Nakahara crafts each course from hand-selected seasonal ingredients, sourced from farms and producers in Japan!
INFORMATION 
a. 54 Tras St, Singapore 078993
s. www.facebook.com/terraseita/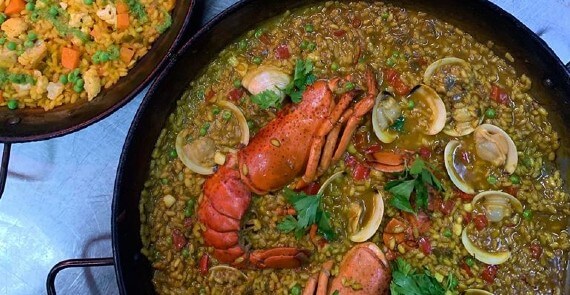 Binomio in Spanish literally refers to a "pair" or "duo" in English. Binomio Spanish Restaurante is exactly this - the pairing up of two different concepts, a casual Tapas Bar and a Fine-Dining area, both serving up authentic Spanish food. Binomio Spanish Restaurante showcases a menu of authentic Spanish cuisine. The menu includes popular, all-time Spanish favourites as well as personal dishes after years of creating awesome Andalusian inspired dishes.
INFORMATION
a. Craig Place, 20 Craig Road 089692
s. www.facebook.com/Binomio-4942885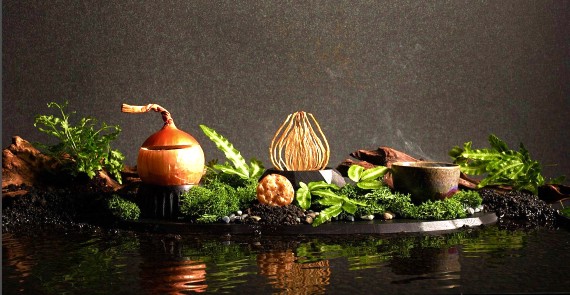 Image Credit: Restaurant Euphoria Facebook Page
New to the F&B scene in 2020 is Restaurant Euphoria, a newly launched platform inspired by the exquisite culinary philosophy of Chef Jason Tan (first and only Singaporean Chef to be awarded the Michelin star four years in a row). His fine execution making the Gastro-Botanica vision a reality, bears applaudable efforts on novel plates leaving the kitchen. This eatery highlights plants in all sorts of intricate, diverse detail — offering an array of mouth-watering delicacies on its menu. Look forward to delightful new creations in the six-course Secret Garden of Euphoria ($208++) or indulgently bask in the eight-course Journey of Euphoria ($258++). 
INFORMATION 
a. 76 Tras St, Singapore 079015
s. www.facebook.com/restauranteuphoria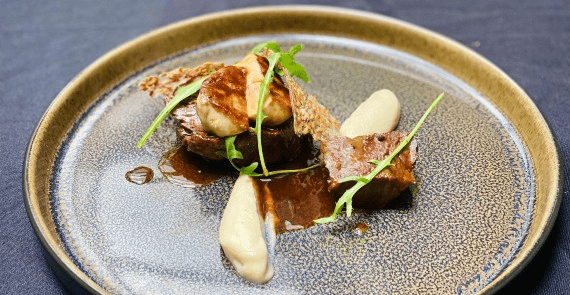 Image Credit: Chef's Table by Chef Stephan Facebook Page
The beauty of the fine dining experience at Chef's Table, is the elimination of repetitive signature dishes — their philosophy exercises the goal to never serve a guest the same dish twice. Instead, a selection of 28 key seasonal ingredients are showcased on their daily degustation menu. Diners simply cross out ingredients they don't prefer that day or fall under dietary restrictions, and the remainder is considered by Chef Stephan Zoisl and his kitchen team to present back lovely choices of four-course ($98++), six-course ($128++) and eight-course ($150++) meals. They also accommodate a vegan or vegetarian option. 
INFORMATION 
s. www.facebook.com/chefstable61tras/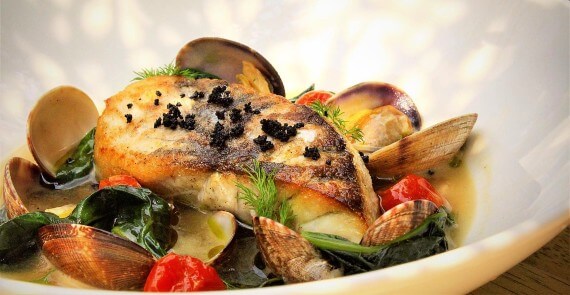 Image Credit: Gattopardo Ristorante Di Mare Facebook Page
Recognised as one heck of an award-winning Italian restaurant in Singapore — Gattopardo Ristorante Di Mare is a marriage of sustainable seafood and the warmth of Italian souls. Standing tall as the only Sicilian seafood restaurant in Tanjong Pagar, their food conveys the glorious tale of authentic flavours and inspirations. You could opt for the five-course Sicilian journey ($118++) featuring Pesce al Sale (their signature salt baked fish), and Capesante (seared scallop with parsnip, smoked caviar), or rely on trusty chefs with the Omakase ($188++).
INFORMATION 
a. 34 Tras St, Singapore 079026
s. www.facebook.com/gattopardosingap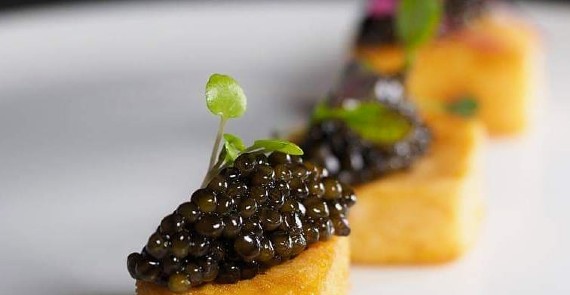 Image Credit: Bam! Restaurant Facebook Page
Singapore's first restaurant to pay tribute to 'Modern Shudo' — the contemporary way of sake enjoyment — came with the arrival of Bam! Executive Chef Pepe Moncayo is driven by favoured ingredients of the season, holding high regards to the colours, flavours and textures which permeate his heavenly dishes with a touch of theatre. The Spanish-influenced Omakase style dining is presented in tasty cuisine that transcends culinary boundaries. A five-course Omakase sets you back at $158++, but if your meal preference includes fine wine, sake or other beverages, there's a la carte tapas menus available. 
INFORMATION 
a. 38 Tras St, Singapore 078977
w. www.bam.sg/
s. www.facebook.com/bamsingapore/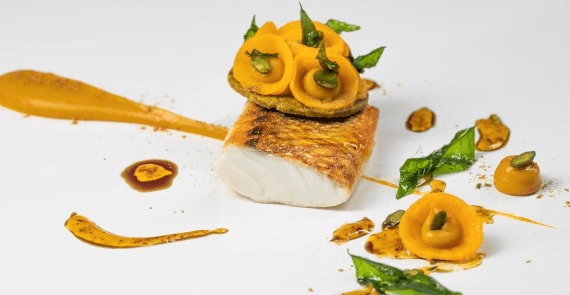 Image Credit: Tippling Club Facebook Page
Featuring award-winning cuisine paired with world-class cocktails, Tippling Club aims to serve up an ever-evolving, dynamic dining experience. In this vegetarian-friendly establishment (housing a bar, dining room and upstairs private dining room), Chef-Owner Ryan Clift delivers a brand of modern gastronomy that is innovative, vibrant, playful and fresh. Well-recognised for its contemporary usage of techniques, ingredients and textures — guests can expect ultra-progressive dishes and drinks to shine on TC's lunch ($110++) and dinner ($190++, paired with alcohol $295++) menus.
INFORMATION 
a. 38 Tanjong Pagar Road 088461
s. www.facebook.com/tipplingclub/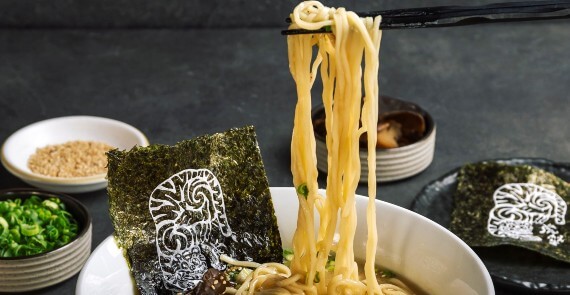 Image Credit: Torasho Ramen&Charcoal Bar Facebook Page
Tasty Japanese small plates and dipping Ramen await you at Torasho Ramen & Charcoal Bar. The open kitchen welcomes you from sitting neatly behind a lengthy bar spanning the restaurant, gifting you a comfortable dining space even during peak service hours. The modern izakaya showcases an extensive selection of Japanese fare with a Pan-Asian flair, and serves up mostly hot dishes — going against the stereotype that Japanese cuisine centres around light, delicate dishes. Menus offer traditional Tonksotsu Ramen ($12) alongside modern spins like Truffle Tonkotsu ($18), from an array of price-friendly options. 
INFORMATION 
a. 32 Tras St, Singapore 078972
s. www.facebook.com/torashosg/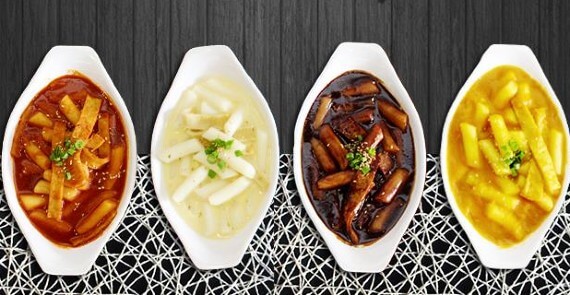 Image Credit: Super Star K Facebook Page
With beginnings rooted back in 2004 from a small food court outlet in Singapore, Superstar K has risen with a culinary platform of understanding: 'it takes more than exquisite cooking to make a memorable meal.' This is your go-to place for Korean charcoal BBQ dinner, with the take-away of an unforgettable experience created by the kitchen team. The divine Kimichi Soup goes for $14, and additional orders for the Steam Egg ($5) are common, but your appetite is worth saving for the juicy Seasoned King Beef Rib ($39.90).
INFORMATION 
a. 75 Tg Pagar Rd, Singapore 088496
s. www.facebook.com/SingaporeSuperStar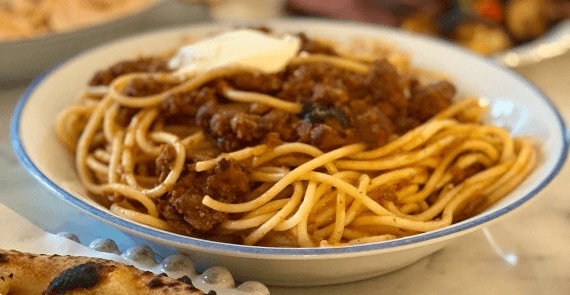 Image Credit: Luka Italian - Dining / PIZZA / BAR Facebook Page
Serving up delicious Italian-Japanese cuisine in a casual and contemporary setting — spaces at Luka are perfect for enjoying an awesome meal with a cocktail or wine. Italian culinary classics are melded in synchronisation with Japanese ingredients, evidencing the team's strong display of innovation and modernised cooking techniques. A trip to Ristorante Luka wouldn't be complete without sampling their signature pizzas, pasta and grilled wagyu steaks (cuts start from $25 for 100g). Aside from crowd-pleasing starters like Burrata ($25) with San Daniele ham and Uni Egg ($13 for two pieces), be sure to check out their chefs' seasonal specials which are exclusive to each outlet. 
INFORMATION 
a. 18 Tg Pagar Rd, Singapore 088441
s. www.facebook.com/RISTORANTELUKA/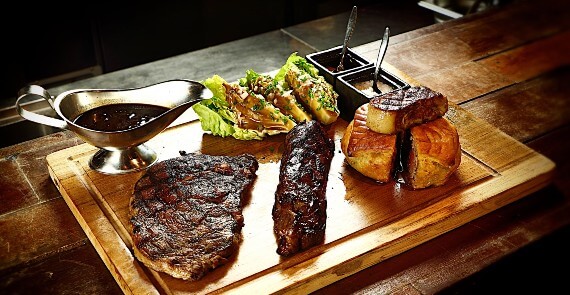 Image Credit: Bar-Roque Grill Facebook Page
Proud to be the only European restaurant awarded the Michelin Bib Gourmand for 3 years consecutively (2017-2019), Bar-Roque Grill is one of the best French restaurants in Singapore. This steakhouse flies the French flag high with dry-aged beef and house-produced charcuterie, Gillette's and terrines. Find a holistic experience of their culinary artistry with; The Charcuterie Platter ($58), dry-aged Tenderloin ($42) and Beef Wellington ($44) dishes, and discover creative rum cocktails at the bar to boot. 
INFORMATION 
a. 165 Tanjong Pagar Road #01-00 088539
s. www.facebook.com/BarRoqueGrill/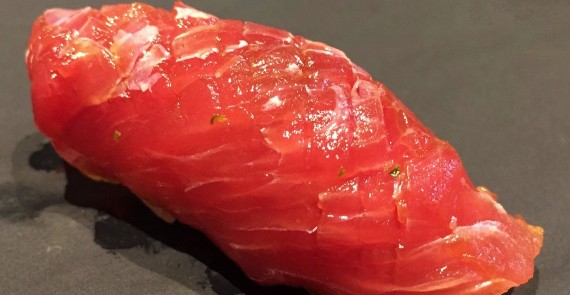 Image Credit: Ryo Sushi Facebook Page
Explore a wide selection of sushi and cooked specialities at Ryo Sushi, where healthy and fresh cuisine seamlessly combines warm tradition and modern innovation of Japanese classics. Each dish is beautifully constructed from purely natural, raw, local, sustainable products One of your best value-for-money spots for sushi omakase available in Singapore, bookings here will be essential. The 15-course lunch combo goes for a smashing $38, the 18-course is priced at $68, and the jaw-dropping 18-course sea urchin menu goes for a mere $98. 
INFORMATION 
a. 1 Tras Link, #01-06 Orchid Hotel, Singapore 078867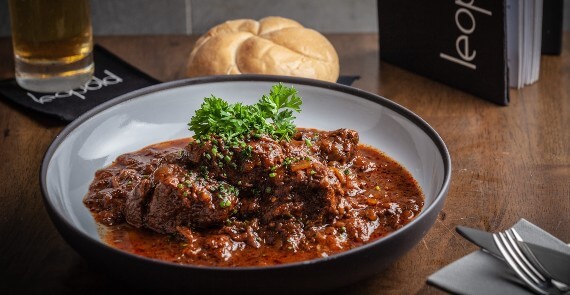 The 40 seater gastrobar Leopold offers Austrian / German / Swiss alpine cuisine matching well with any drinks or imported wine from sister company Vinothek Leopold pte ltd. The idea here is to create a place where guests feel comfortable with the atmosphere. You will enjoy comfort with reasonable prices at Leopold Gastrobar.
INFORMATION
a. Tanjong Pagar MRT, 96 Tanjong Pagar Road 088517
s. www.facebook.com/leopold.sg
Video Credit: DanielFoodDiary
Hailing from Hokkaido, Japan, and banking on premium imported Hokkaido milk from Brown Jersey Cows — Baristart Coffee has evolved into a lifestyle cafe since 2015. Serving up a full-range menu of coffee, desserts and savouries, they carry pride in using the pure, uncompromising quality of Hokkaido dairy — both rich and creamy with a tinge of sweetness. Beverage options range from coffee classics like a Latte ($6.70) or alternatives like Brown Sugar Boba ($8.50), for those who carry sweeter tastebuds. 
INFORMATION 
a. 65 Tras St, Singapore 079004
s. www.facebook.com/Baristart-Coffee-S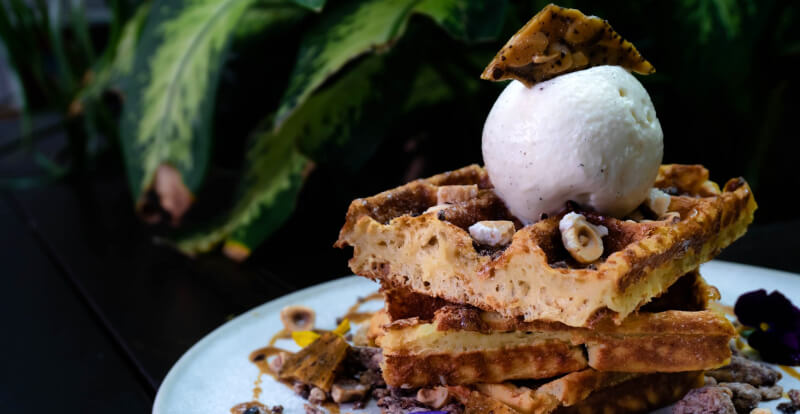 Image Credit: Five Oars Coffee Roasters Facebook Page
With inspiration taken from Melbourne's industrial coffee shops and caffeine culture — Five Oars Coffee Roasters is a fail-safe option for a brunch experience in the neighbourhood. Their popularity over weekends requires one being prepared to wait in a queue, so it's best to plan proactively and accordingly. The Five Oars Waffles ($16) is a signature favourite, topped with espresso caramel sauce, cacao nibs, espresso almond brittle and vanilla ice cream. The Sea-Salt Ricotta Avocado Toast ($16) is also equally popular amongst guests. 
INFORMATION 
a. 39 Tg Pagar Rd, Singapore 088462
w. www.focr.sg/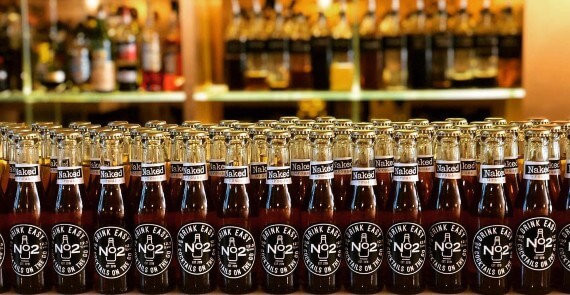 Image Credit: Revamp Cocktail Bar Facebook Page
True to its name — Revamp is all about vamping up decadent cocktails and signatures with innovative techniques, fresh ingredients and meticulousness. Their attention to detail goes to the lengths of even providing a drink guide on the menu. From their classic cocktail selection: Blood & Sand ($18) was coined after Rudolph Valentino's 1922 bullfighter movie, and highlights Monkey Shoulder whiskey in the flavour combination, Chai-Pear Cooler ($20) is a splendid signature drink concocted with the unique blend of Monkey Shoulder, Chai Pear Shrub, lemonade and ginger ale. 
INFORMATION 
a. 61 Tg Pagar Rd, Singapore 088482
s. www.facebook.com/revampbarsg/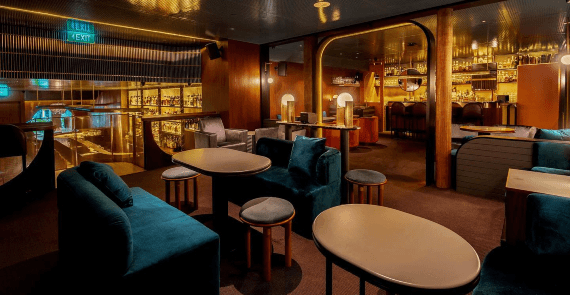 Image Credit: Jigger and Pony Facebook Page
Named after the double-coned measuring device used by bartenders to accurately pour out spirits, Jigger & Pony boasts of ranking ninth at The World's 50 Best Bars this year. Displaying a brand new menu featuring 24 cocktails (all priced at $25 across the board) crafted with equal dedication — J&P delves deep into their craft to skilfully present a twist of fresh interpretations against the signature feels of classic cocktails. Acclaimed for ensuring a touch of warmth and convivial hospitality is kept intact with each drink served, they've additionally released a new line of PONY bottled cocktails for guests to grab on the go. 
INFORMATION 
a. Amara Hotel, 165 Tanjong Pagar Road 088539