Image credit 8days.sg
2019 had seen its share of restaurant and cafe closures, and 2020 started with the shock closure of popular Clarke Quay cafe Ronin.
The Expat Choice team has had so many breakfast meetings, lunches and late afternoon coffee pick me ups, too numerous to count and we will miss this little gem on HongKong Street.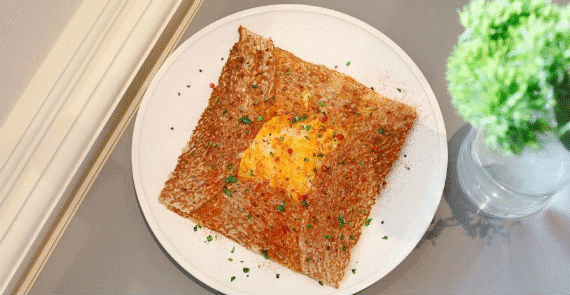 Image credit 8days.sg
The coffee house, known for its sleek, sexy space and robust coffee, quietly closed its doors on Friday 31 Jan 2020 after seven years.
Vincent, the delightful owner shared with media "the lease was up and the rent increased, so we decided it was time for a new and exciting venture." Vincent and his team also opened the very popular Ronin's sister cafe Punch at nearby North Canal Road and the now clsoed The Plain on Craig Road at Tanjong Pagar.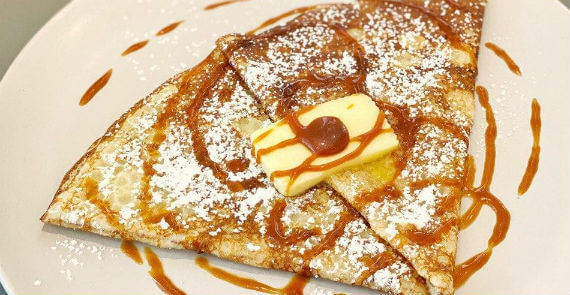 Image credit 8days.sg
Vincent was at the start of the coffee culture movement in Singapore around 2009 along with Australian entrepreneur Michael Ryan of Jimmy Monkey Café fame which opened its doors in 2010 and is still, after a decade going strong. The coffee culture scene has expoded and these chnage makers made it all jhappen in Singapore.
But here's the good news, just a day after Ronin's closure, Vincent has launching his latest concept, a French crepe cafe-cum-boutique called Gather, which soft opened its doors on Saturday 1 Febuary 2020.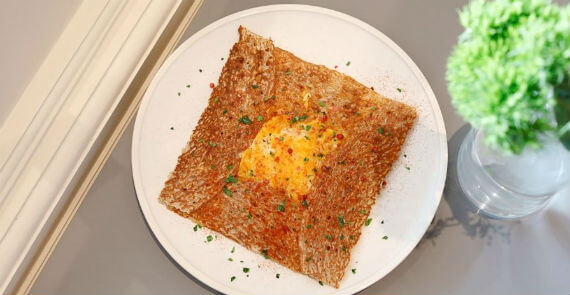 Image credit 8days.sg
Gather takes over a spacious area formerly occupied by Empire Cafe and Ah Teng's Bakery at the newly-revamped Raffles Hotel. Coincidentally, Vincent's family name is also Teng and the Gather concept has been three years in the making.
Anything Vincent Teng puts his hands on www.expatchoice.asia is there to support. We simply love his style, his delivery, his staff and more importantly his products both food and beverage. His concepts always delivers with an edge.
Gather serves up a selection of sweet crepes like Fig & Camembert ($16) and savoury buckwheat flour crepes, which originated in Brittany and are called Breton galette in French.
The galettes are bigger than the dessert crepes, and stuffed with hearty fillings like gooey-yolked eggs, Italian prosciutto, minced chicken and gruyère cheese.
Image credit 8days.sg
Other than crepes, you can also order sandwiches, and baked desserts like Portuguese Tart ($4), a classic slice of Cheesecake ($10) or an awesome Flourless Chocolate Slice ($10) 
Plenty of our Expat Choice Asia readers will be missing Ronin's coffee, but we can assure you, the same delicious brews are available at Gather, like an Espresso ($4) and Mocha ($8) brewed on a Slayer espresso-maker.
Two types of mildly alcoholic ciders from Normandy cider-maker Eric Bordelet are also offered at Gather (from $16 for 330ml).
Where Ronin was sultry and enclosed, Gather is more like an sophisticated sister which offers space, sunlight, designer furniture and rattan chairs that hint at Raffles Hotel's colonial roots. And since you're at a cafe in a six-star hotel, the service is naturally six-star as well, not so much your regular coffee joint's, more like a restaurant feel and definately service is key here.
Try the delicious buckwheat galette with ham, cheese and an egg. Gather's interpretation is quite uniqie for Singapore - which sets Gather apart prepared in a Japanese influenced way - a la Tokyo creperie Au Temps Jadis' version where the crepe is precariously flipped over to shroud the yolk in a gruyère-and-cheddar blanket.
Ronin may be physically gone, but its coffee lives on at Punch and Gather. The milky iced coffee is brewed with a triple blend of Brazilian, Indian and Sumatran beans and a tad more acidic than what we are used to at Ronin, but still full-bodied and fragrant. Try the Iced White Coffee, $5 for 5 oz, $6 for a double shot 8 oz.
Gather has a small retail corner stocked with more portable cool knick-knacks from indie brands, including Japanese fashion label Cosmic Wonder and luxury home fragrance company Apotheke.
See you at Gather!
Comments
The focus here is on the savoury galette, sweet crepes, though you can also find ciabatta sandwiches here. The signature to get is called "Off The Bone" ($16) included with class ham, gruyere, cheddar and egg; and Parma Ham ($18) with Italian parma ham, gruyere, cheddar and egg ($18). On the sweet side, you get the Plain Crepe made with Bordier butter ($14), Burnt Caramel ($14) and Fig & Camembert ($16).