Picture Credit : Cheek Bistro Facebook page
If you've been along Telok Ayer lately, you already know that it's home to numerous bars, restaurants and eateries – a hub for cuisine, you might say.
There is certainly no shortage of foodie experiences here and without doubt, you might just find yourself spoiled for choice trying to decide on which places to try first.
Here to make that decision easier is a list of restaurants Expat Choice Readers frequent and suggest for you to put high on your must-try list.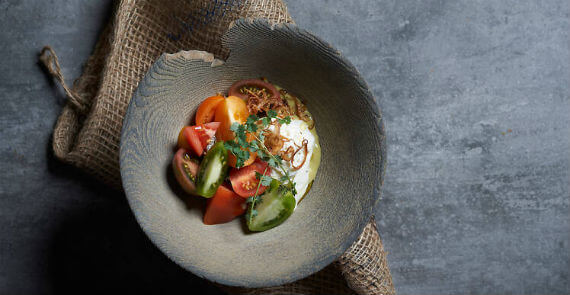 Run by husband and wife team Chef Rishi Naleendra & Manuela Toniolo, Cheek Bistro was recently awarded a Michelin star, and it's not hard to see why. Serving up authentic Australian fare such as Barramundi (with bonito butter, braised leeks & puffed rice at SGD $36) and Lamb Ribs (with eggplant, yoghurt & mint for SGD $28), all their dishes are available in small or large sharing plates. Customers rave about their Burrata (with heirloom tomato and fermented green chili at SGD $28) & their Buttermilk Quail (with sriracha mayonnaise for SGD $28), but the truth is you could try pretty much any dish here and leave a very happy chappie. The ambience is both classy & casual; complementing the food perfectly.
A. 21 Boon Tat Street 069620 T. +65 6221 1911 E. [email protected]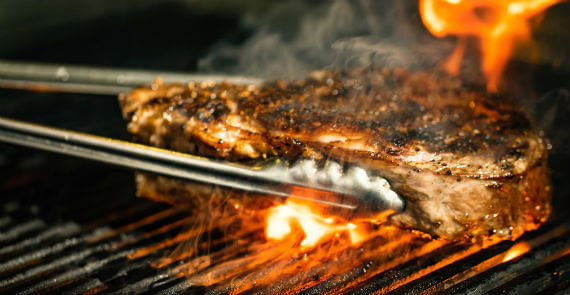 Meat lovers unite – and congregate. The Market Grill is a haven of delicious dishes offering everything from flown-in live Boston Lobsters to Wagyu steaks, pork chops and burgers. This is not gourmet food in small portions, but full hearty meals made from the highest quality ingredients. If you're looking for the perfect meat-eater experience, look no further. A Whole Lobster goes for SGD $56 (with garlic butter sauce, greens & mashed potatoes) while their steaks start at SGD $40 and go up to SGD $60. If you love burgers, you can't visit The Market Grill without trying their Bleu Cheese (with sweet burnt onion marmalade, bleu cheese, bacon, lettuce & house sauce in a walnut raisin bun) which goes for SGD $29-33 depending on the size.
A. 208 Telok Ayer St, Singapore 068642 T. +65 6221 3323
Apart from having an extensive wine list (this is great place for those of you who know your wines), 13% Gastro Wine is also known for their superb food. From their SGD $10 Gougeres (crispy cheese puff pastry with roasted garlic tomato dip) to the Pork (Black Iberico "la Pluma" marinated with 5 spices at SGD $38) and their legendary Grilled Sanchoku Wagyu sirloin (SGD $66), 13% Gastro Wine delivers on all fronts.
A. 123A Telok Ayer Street 068592 T. +65 6224 6885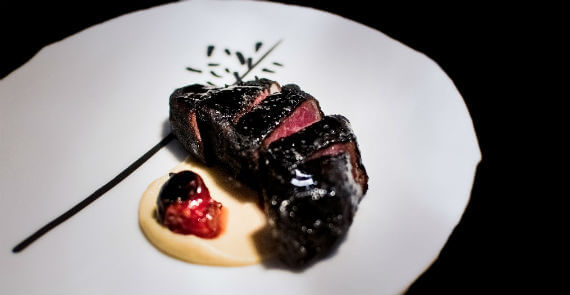 Preludio is a concept restaurant at which the food is an artistic creation of Chef Fernando. Divided into three sections – the dining area, private room and lounge area – Preludio prefers not to tie itself to down to any one cuisine. Rather, Chef Fernando creates concept-themed dishes, the first of which was Monochrome. They have both lunch & dinner deals: the Executive Lunch (4-course at SGD $58), the Chef's Selection (7-course lunch at SGD $98) a Complete 8-Course Dinner (SGD $238) and the Abridged 6-Course Dinner (SGD $188) as well as an a-la-carte menu that you can view here.
A. 182 Cecil St, #03-01/02 Frasers Tower, Singapore T. +65 6904 5686
F. www.facebook.com/preludio.sg/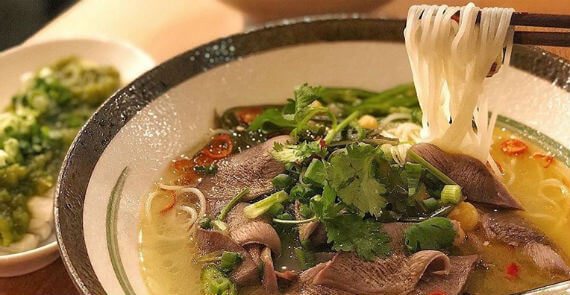 In the mood for a steaming hot bowl of noodles? Chuan Hung is well known for their noodle bowls which integrate traditional & unique Sichuan spices for an utterly flavourful experience – guaranteed goodness from Sichuanese chefs that have to undergo a year of training before getting a position at Chuan Hung. Apart from the noodle bowls, don't forget to try their specialty – the Crispy Fried Pig Intestines (SGD $5.50) – which is an absolute customer favourite.
A. 51A Telok Ayer St, #01-01, Singapore 048441 T. +65 9755 1058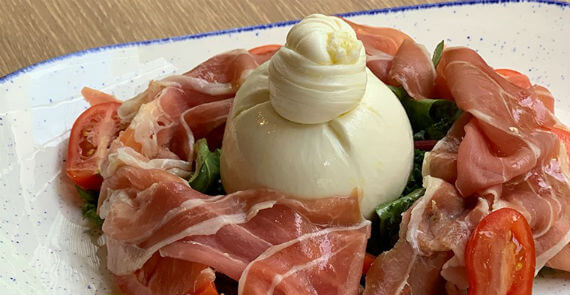 Italian restaurant and cheese lab in one, this is a place you can be sure will hit the spot for cheese lovers. The Mast', which means 'cheese master' in Southern Italian dialect, stays true to its name, creating fresh burrata, mozzarella & stracciatella on the daily, which is also added to their sinfully delicious dishes, such as the Mortadella Schiacciata (traditional stuffed Roman bread with mortadella, stracciatella and truffle at SGD $18) the Campano Burger (black Angus beef, buffalo mozzarella, fresh tomato & onion at SGD $22) and an array of flat bread pizzas, pastas and mains that will keep you coming back for more.
A. Frasers Tower, 182 Cecil Street, #01-05/08 069547 T. +65 6513 8010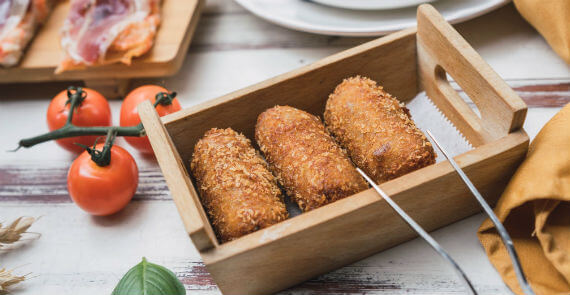 Owned by Chef Charles Gaig – whose family opened Michelin-starred Barcelona restaurant Taberna d'en Gaig in 1869 – customers are guaranteed an authentic Catalan dining experience. The rustic & cosy interiors will take you on the start of a journey to Catalonia, accompanied by dishes such as their Gaig's Traditional Cannelloni (SGD $14, with roasted pork & beef), the Presa Iberica and Mushroom Paella (SGD $27.20) or the Shrimp 'all-i-pebre' (SGD $22.30, a traditional Catalan stew). A visit to Gaig's wouldn't be complete without trying out one of their light & delicious desserts as well.
A. 16 Stanley St, Singapore 068735 T. +65 6221 2134 
Video Credit : Official NYPTV
Still riding high with its popular menu and awesome vibe, with its Chinese medicinal store façade, and charming interior made up of random bits and bobs, My Awesome Café is a go-to destination to put on your list. Open 7 days a week, morning noon and night - till late, everybody loves this gem on telok Ayer. They offer a great range of light, medium and heavier meals all day well into the evening. We can't go past the My Awesome Salad, a generous portion of mesclun leaves with smoked salmon, herbed chicken breast, duck rillettes, avocado and tomatoes. 
A. 202 Telok Ayer St 068639 T. +65 8428 0102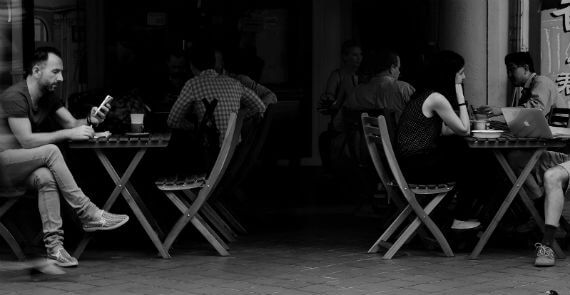 A café that's just as passionate about sandwiches as you are, Sarnies is famous for their sizable portions and wholesome food – which is as affordable as it is delicious.  Besides sandwiches, Sarnies has a range of mains that include Crispy Salmon (a must-try at SGD $24.40), Pulled Pork Ragu (SGD $19) and Beef Cheek (SGD $26), as well as a brunch menu (fry-up anyone?). You can view their extensive menu here.
A.136 Telok Ayer Street 068601  W. sarniescafe.com/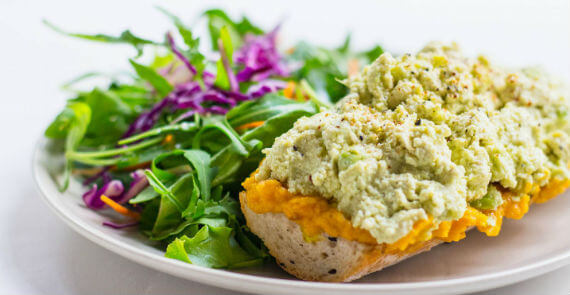 Born out of a desire for healthy & wholesome dining options in Singapore, Kitchen by Food Rebel is a health enthusiast's dream. Every meal here is prepared completely from scratch (including salad dressings and sauces), providing customers with food that is completely free from chemicals, preservatives and lurking sugars. Try their popular Chicken Protein Bowl (with hormone-free chicken, hummus, avocado, pumpkin & tahini dressing at SGD $19) or the Rebel Brunch (avocado, cherry tomatoes, mushrooms, sourdough toast & eggs as you like, with options to  add Aussie grass-fed beef or choose gluten-free bread, also at SGD $19) which is served between 9 a.m. and 3 p.m. on Saturdays. Think healthy desserts can't possibly taste as good as what you're used to? Their Peanut Butter Fudge will have you singing a different tune.
Comments
Italian restaurants aren't much of a novelty in Singapore nowadays. The days of one of two good ones and a few mediocre trats are now fortunately over - so when your earnest reporter was invited to a new one he was not overwhelmed with excitement. That was until he came across the paragraph introducing THE MAST' of Mozzarella & Co. in the presser about them making mozzarella and burrata on site. 'They have a mini cheese making factory on site,' thought your intrepid reviewer. Better check that out. For the cheeses, they import the quick frozen curd from Salerno, Italy. There is a whole process of cooking and cooling the cheese, shaping it into balls and braids, cooling it some more and then serving. You can watch from the street as there is a glass wall onto Telok Ayer Street (the Tanjong Pagar end). It is worth noting that they are one of the largest cheese wholesalers in Italy - says something about the quality frankly. All ingredients are imported from Campania and Umbra in Italy - making the food all rather excellent: we were served a wide tasting menu - most of which was fresh and rewarding. Starters included a Tris Di Bufala - a Burrata, a Mozzarella & Special Burrata and Schiacciata Bread & Mixed Salad. Crostini E Fungi - with Stracciatella, formidable mushrooms and Truffles. Verdure Grigliate - with zucchini, tomatoes, artichoke and aubergines. An epic mortadella schiacciata sandwich - with mortadella and stracciatella (an Italian soup containing eggs and cheese) & truffle. Salmone Scozzese E Zucchine Pinse (Buffalo Mozzarella, Smoked Salmon, Zucchini) - you guessed it - buffalo mozzarella with smoked salmon and zucchini. Campano Burger - black angus burger, more mozzarella, fresh tomatoes and onion (stick with the Italian favourites frankly.) Bigoli Pasta - fresh homemade tomato sauce and basil, with more Italian egg and cheese soup (stracciatella) Dessert was epic, as to be expected by this point - Tiramisu with mascarpone and a Tortino Al Cioccolato (Italian Chocolate Lava Cake) There is a deli where all sorts of yummy product can be bought - including the eponymous cheeses. I will be dropping in anytime I'm in the area... THE MAST' of Mozzarella & Co is at 182 Cecil Street, #01-05/08 Frasers Tower, Singapore 069547. Open for breakfast.
13% Gastro Wine @ Telok Ayer Street There is something about wine bars in the CBD that can make them a hit or a miss. Sometimes they are overbearing or they can be hugely overpriced and characterless. Fortunately the guys at 13% Gastro Wine @ Telok Ayer Street have found a sweet spot. Hidden in plain sight, this fabulous little wine bar and restaurant is one of Singapore's cutest. Located on the second floor of a shop house opposite Telok Ayer Park it is ideal for an after work rendezvous or assignation. Louis Demeure, the guy who runs the 13% Gastro Wine @ Telok Ayer Street outlet of the burgeoning 13% Gastro Wine group, is charming and ebullient. He walked us through the dishes served that evening and kicked off with the house '13% Champagne' from southeastern Champagne Region in France. Then the food started arriving: we started with a very moorish warm, fluffy and crispy cheese puff pastry called Gougere with a roasted garlic tomato dip. This was followed by a Tomato - which was actually a confit of tomatoes, roasted pine nuts, Burrata cheese, basil and a balsamic reduction. Beautifully served with an Instant Blanc, Domaine Berthier wine. This Tomato was pretty big - all these dishes are for two. An amazing octopus then arrived on cue - all the way from Malaga in Spain. This was grilled, having been marinated with fresh herbs and paprika first. It looked scary, but was really good. The chefs - toiling away in their open plan kitchen at the back - are tip-top. The cheese platter finished up the evening. It was an amazing selection of both cow and goat cheeses with was accompanied by a fabulous Chiroubles, Domaine Piron from Beaujolais. 13% Gastro Wine @ Telok Ayer Street is well worth a visit. There is a wide selection of maps of the wine regions of France on the walls, so it's worth taking your time. Call the boss first and ask him to decant a bottle or two before you arrive. 13% Gastro Wine @ Telok Ayer Street is located at 123A Telok Ayer Street (2nd Floor) Singapore 068592
When you have loved the Kitchen by Food Rebel Tacos we used to feature only on Tuesdays but now really want to try one of the wraps - the obvious choice is the Slow Cooked Kidney Bean Stew Wrap and the good news is you can choose it on days that aren't even Tuesday!!! Now to decide....add-on Guacamole??