Image Credit: afterglowsg Facebook Page
Hankering after a healthier and wholesome munch, brunch, dinner or supper? Get all the nutrients you need here to be in tip top form to dig deep and make your week 'POP"
Plant-based dining is not only for vegetarians, meat eaters take note. These meals can be as delicious and as nourishing as you can ever imagine. Live a little. Delivery is coming your way. Everything but meat tonight.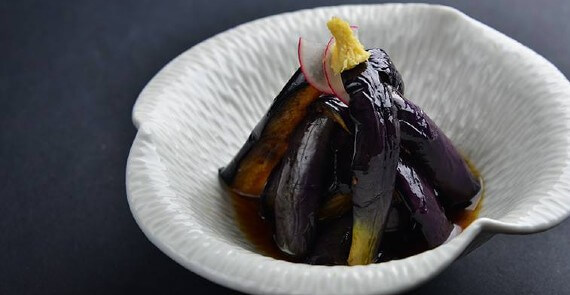 Image Credit: Herbivore Japanese Vegetarian Restaurant Facebook Page
With a menu specially crafted to offer a wide variety of choices using the finest and freshness natural as well as organic ingredients, Herbivore serves pure vegetarian cuisine prepared in both Japanese and Western style. Enjoy the Katsu Curry Set (S$12.60, U.P. S$18), but be sure to place your order three hours in advance or select the delivery schedule when you want to receive your food.
A. Fortune Centre, 190 Middle Road, #)1-13 188973
S. www.facebook.com/herbivoresg/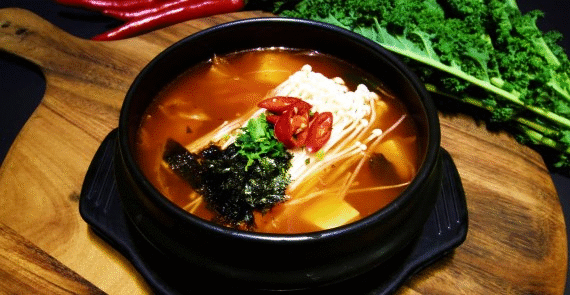 Image Credit: The Boneless Kitchen Facebook Page
Hungry? Inspired by the Korean cuisine offering island-wide delivery, The Boneless Kitchen offers an exciting plant-based experience straight to your doorstep. Try out the different kinds of Korean food like the Spicy Soft Tofu Soup with Egg (S$12.90) with Mushroom Fried Rice ($12.90) topped up with a side dish plus Dessert. You'll be spoilt for choice. Simply visit www.thebonelesskitchen.com/delivery to order.
A. [email protected], 1 Irving Place, #01-31 369546
S. www.facebook.com/thebonelesskitche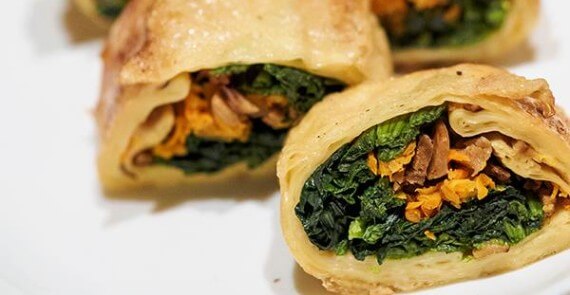 Image Credit: Genesis Vegan Restaurant Facebook Page
Offering vegan versions of popular Singaporean, Korean and Italian dishes. Genesis is doing the good of feeding the community and frontline medical workers while still making it on time to deliver that healthy and yummy Dinner! With a simple 7-step delivery guide, nothing delights more than the tasty flavourful dumplings.
A. Havelock II, 2 Havelock Rd, Singapore 059763, #B1-01
S. www.facebook.com/pg/genesisvegan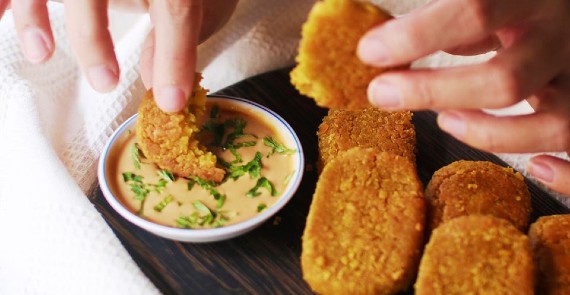 Image Credit: afterglowsg Facebook Page
Best known for its farm-to-trade healthy tasteful menu, Power up your week with Afterglow by Anglows' handmade Lentil Flaxseed nuggets blend with chosen spices to give a delicious kick, or opt for better? Get the Bento mains (S$25) like the Raw Crispy Lasagne served with Fruits and Dessert of the Day.
W. afterglow.sg
S. www.facebook.com/afterglowsg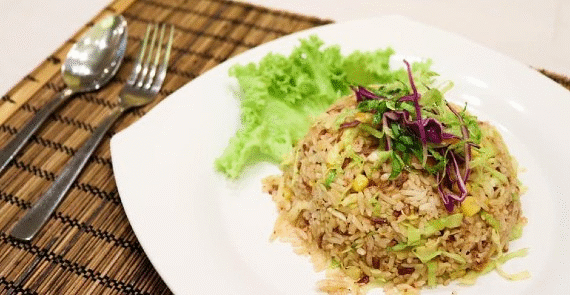 Image Credit: Naturecafe Facebook Page
With over 15 years of experience in the vegetarian food industry, Nature Café with its vegetarian cuisine made completely without the use of MSG creates the opportunity for everyone to share in the joy of eating tasty vegetarian food. What to try out? With a large order menu and its set meal island-wide delivery deal available for Lunch - 11am to 1pm or Dinner - 5pm to 7pm you can order meals for 2 pax at ($29.80) or 4 pax at ($48.80) per set. The sets consist of 5 courses that include Soup, Delight Special, Tofu Special and Vegetables and some Deep-Fried Dish. You can also add up the Dragon Boat Festival (available only until the 25th of June) Nyonya Dumplings for (S$3.80 each, mini order 3 dumplings). All orders must be placed one day in advance.
A. TradeHub 21, 8 Boon Lay Way, #01-29 609964
S. www.instagram.com/naturecafesg/
Video Credit: SETHLUI.com The First Plant-Based Burger Food Truck in Singapore: The Goodburger​
The Founders of The Goodburhers love burgers , but they love animals too. So when they heard about the IMPOSSIBLE™ burger, they got very excited. It tastes just like meat - only a lot kinder and better for the world! The Goodburger is a food truck concept built around the IMPOSSIBLE burger, but it's more than just a good burger.... it's a platform to spread good ideas for a more conscious and kinder future. Goodburgers delivered to your doorstep. Free Islandwide delivery for orders above $80 Order online at www.thegoodburger.sg
Comments
Hankering after a healthier and wholesome munch, brunch, dinner or supper? Get all the nutrients you need here to be in tip top form to dig deep and make your week 'POP"
Though deceptively simple, Nature Café's humble dishes never fail to surprising customers with the rich flavours that are hidden within the innocuous presentation of the food, you can be sure that your taste buds will be taken on an unforgettable joy ride that will leave you ordering more. Dumplings are back for sale! Available in 2 flavours at $3.80 each for takeaway, home delivery (min. 3, on top of food ordered) and pre-order for larger quantities. For delivery submit one form and you'll have a spread of sumptuous meal in your cosy home! Order today at tinyurl.com/naturehomedelivery