Video Credit: Heifer Station Wines Image Credit: Heifer Station Vineyard Facebook Page
Orange is a city in the Central Tablelands region of New South Wales, Australia. It is 254 km (158 mi), or 3.5 hour drive west of the state capital, Sydney. Orange had an estimated urban population of approximately 40,500 making the city a significant regional centre. A nearby landmark is Mount Canobolas with a peak elevation of 1,395 m providing commanding views of the district.
Orange is the birthplace of Australian poets Banjo Paterson and Kenneth Slessor, although Paterson lived in Orange for only a short time as an infant. Walter W. Stone, book publisher and passionate supporter of Australian literature, was also born in Orange.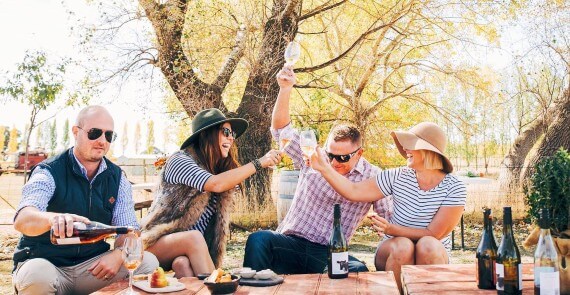 Initial occupation by British graziers began in late 1829, and tiny settlements eventually turned into larger towns as properties came into connection with the road. In 1844, the surveyor Davidson was sent to check on encroachments onto the land reserved for a village, and to advise on the location for a township. His choices were Frederick's Valley, Pretty Plains, or Blackman's Swamp.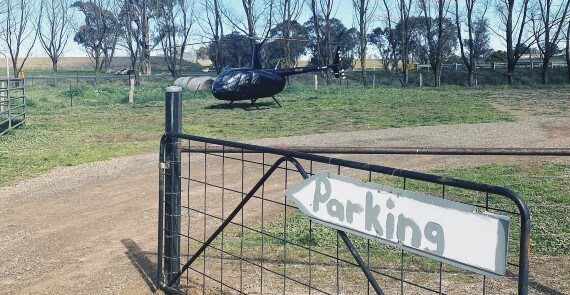 Blackman's Swamp was chosen, and it was proclaimed a village and named Orange by Major Thomas Mitchell in 1846 in honour of Prince William of Orange. At nearby Ophir, a significant gold find in Australia was made in 1851, resulting in a sporadic population movement which is known as the Australian gold rush. Additional gold finds in nearby areas led to the establishment of Orange as a central trading centre for the gold.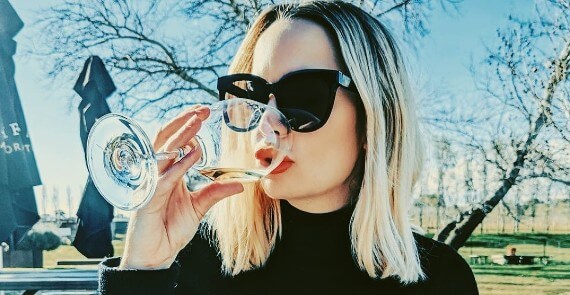 The growth of Orange continued as the conditions were well suited for agriculture, and in 1860 it was proclaimed a municipality. The railway from Sydney reached Orange in 1877. In 1946, 100 years after it was first being established as a village, Orange was proclaimed as a minor city. Owing to its altitude, Orange has a temperate oceanic climate, with warm summers (though with cool mornings) and cool winters with frequent morning frosts and light to moderate, sometimes heavy snowfalls.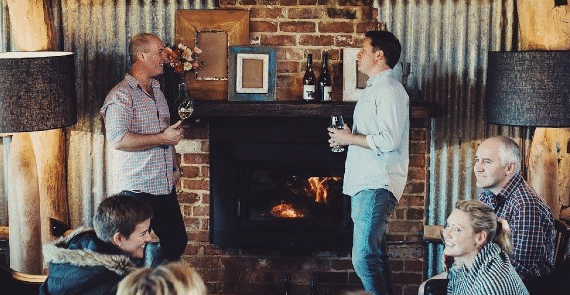 Orange is a well-known fruit growing district, and produces apples, pears, and many stone fruits such as cherries, peaches, apricots, and plums; oranges are not grown in the area, since its climate is too cool. In recent years, many vineyards have been planted in the area for rapidly expanding wine production. The growth of this wine industry, coupled with the further development of Orange as a gourmet food capital, has ensured Orange's status as a prominent tourism destination.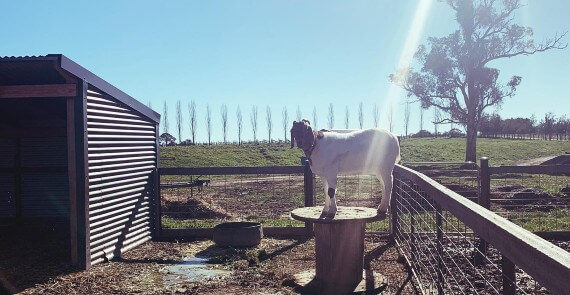 The Orange wine region is defined as the area above 600m in the local government areas of Orange, Cabonne and Blayney and can be usefully described as a circle around Orange. The Orange region is good for grape growing and winemaking due to a combination of geology, soils, climate and temperature. Together these factors combine to produce grapes and wine of distinct flavours and colour.
The climate perhaps plays the biggest part in giving Orange some distinct natural advantages – the cool temperatures during most of the growing season coupled with dry autumn conditions are ideal for grape growing.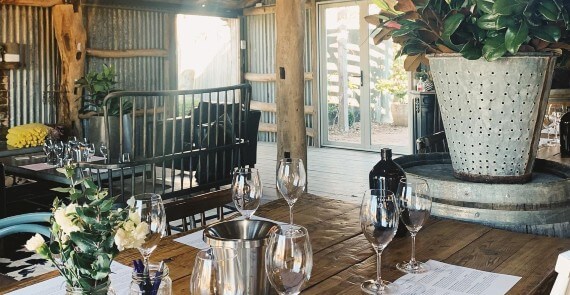 Phillip and Michelle Stivens purchased Heifer Station in 2009. A run-down vineyard that had been lockup by its offshore owners for the previous 5 years. Phillip soon learnt from locals that Heifer Station vineyard is located on some of the richest soils in the Orange wine region and with its undulating hills and elevation of up to 900 metres it offered the perfect location for producing premium cool climate wine.
2016 saw the opening of their Cellar Door in the 100 year old wool shed. Phillip and Michelle hope that every guest to the cellar door will not only leave with a case of their beautiful wine but having learnt something new about cool climate wine, the Orange wine region or life living on the land.
Orange has many attractions. There are bush walking trails in Orange including; Spring Glade Walking Track, Cook Park Heritage Walk, Summits Walking Tracks, Nangar National Park and Mullion Range State Conservation Area. Borenore Caves is a series of limestone caves. Duntryleague Golf Club and Clubhouse, Mount Canobolas and Federal Falls in the Mount Canobolas State Conservation Area, Lake Canobolas, Gnoo Blas Motor Racing Circuit, the historic centre of Orange and the Orange Botanic Gardens are also near the town. Visit Heifer Station
INFORMATION
A. 1034 The Escort Way orange Orange, NSW, Australia 2800
Comments
Wine tastings need to be booked via our website so that we can manage social distancing for the safety of both our staff and our patrons HOWEVER, although we are a family friendly venue and have created an award winning Cellar Door that welcomes big and little kids alike, it is with great sadness that we can not cater for children at this stage Current restrictions mean we can only operate with a certain number of guests on the property at any given time, and for the time being we need to allocate those numbers to adults who wish to taste and buy our wine only Please know that as soon as we are able to welcome the littlies back, we absolutely will Stay tuned for some extra special online treats for the kids in the mean time! Hit the link below to book your visit to #heiferstationwines 11am-5pm daily from June 2nd www.heiferstation.com