Image Credit: Don Quijote Spanish Restaurant Facebook Page
Once a modest nutmeg plantation, and historically known for its days as a British Empire military stronghold — Dempsey Hill's intriguing journey of evolution has come full circle — having blossomed into an esteemed lifestyle destination for expats and locals alike.
This hilly, tranquil hideaway is bedazzled with art galleries, antique shops, leisure centres and gourmet offerings — amongst its many exquisite entrapments catering to time well-spent in relaxation!
Expat Choice presents you with a recommended list of top-notch eateries in this popular Dempsey enclave, well-known for housing some of the most popular dining spots in town! So, that when you're next scouring for delectable Food & Beverage options by cuisine, you know just where to go.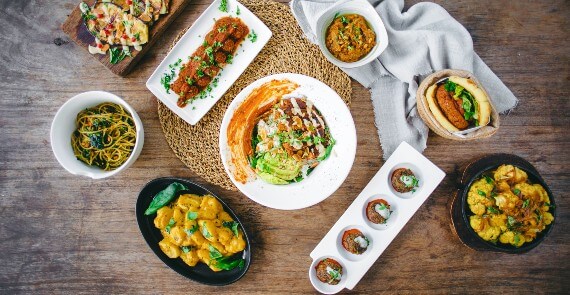 Image Credit: Blu Kouzina Facebook Page
Successfully operating in 3 continents with recognisable brands, Blu Kouzina is a Mediterranean marvel! Holding Greek-origins, this family-owned establishment serves up just about everything you could want or find in an authentic Greek restaurant. Splurging with high reverence to quality olive oil & Greek ingredients, they unfailingly offer up first-rate Mediterranean meals, which are hearty, home-cooked and scrumptious! 
INFORMATION
a. 10 Dempsey Road, #01-21 247700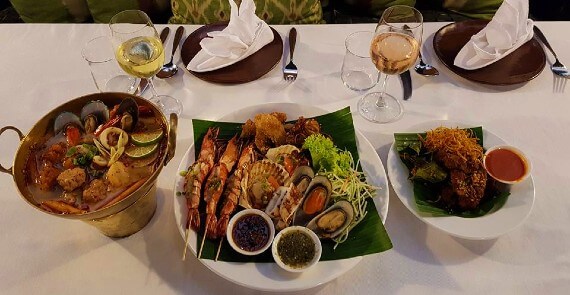 Image Credit: Jim Thompson Facebook Page
Amongst the most impressive fine dining experiences one could hope to 'get classy' with, is Jim Thompson Thai Restaurant & Wine Bar — located within an extensively restored complex, that was once a primary military barracks for the British Army! This restaurant is well-known for housing an abundance of vino (pairing well with each of its mouth-watering Southeast Asian dishes) and for creative plates that showcase refined, yet modernized Thai cuisine. With provision of 3 dining style options — a blissful outdoor garden terrace setting, a stunning main dining hall inciting a true fine dining experience, and a Wine Bar that offers a casual approach — there you have it, for your pick of atmosphere at Jim's! 
INFORMATION
a. 45 Minden Rd, Dempsey Hill, Singapore 248817
w. jimthompsonrestaurant.com/jim-thompson-thai-restaurant-singapore/
s. www.facebook.com/jimthompsonresta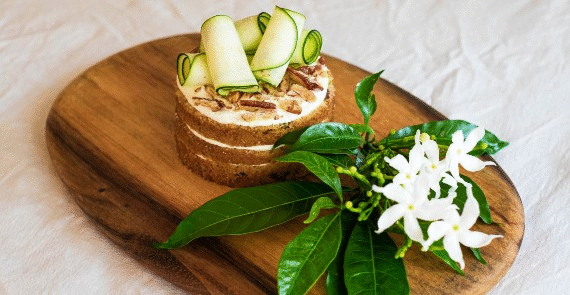 Image Credit: COMO Dempsey Facebook Page
Notwithstanding their lunch and dinners being fantastic hours to dine, Como Cusine does up an exceptionally lovely brunch act, offering a promising array of well-curated dishes that are worthy of a memorable mid-day foodie experience! Best-loved international signature dishes from their hotels and resorts culminate the menu options featured here. Como's strong reliance on natural sustainability, by means of using the freshest organic produce and in-season ingredients are well appreciated.
INFORMATION
a. 17 & 18 Dempsey Road 249677
w. comodempsey.sg/restaurant/como-cuisine
s. www.facebook.com/pg/COMODempsey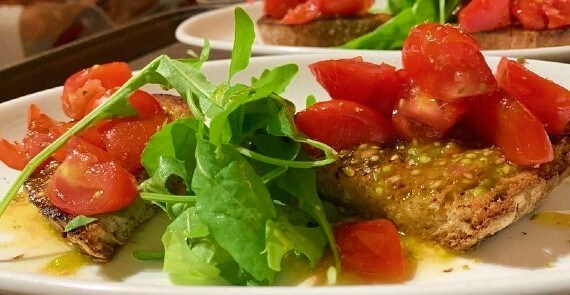 Image Credit: La Forketta Facebook Page
Keep your eyes off the calories and your taste buds on heaven, when you waltz into La Forketta, a traditional Artisanal Italian Kitchen! Their house specialities include; freshly-baked Italian favourites from the wood oven, home-made organic fresh pasta, and an assortment of appetizing seafood, meat, fish and vegetarian recipes (where the highest quality of meat and vegetables are imported directly from Italy!). Founded in 1993, Forketta has successfully landed amongst Singapore's best Italian restaurants, hallmarked with many awards and accolades. Credit goes to their creative ideas, techniques, dedication and of course… Italian deliciousness.
INFORMATION
a. 9 Dempsey Road, Dempsey Hill, #01-09, 247697
s. www.facebook.com/laforketta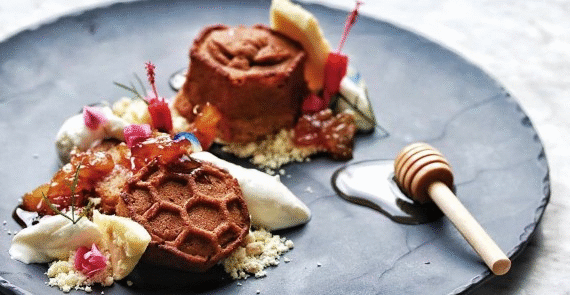 Image Credit: Open Farm Community Facebook Page
The healthiest and yummiest urban garden hidden amongst the big city, would be Open Farm Community, a shelter from the world and a refuge to those supporting sustainable lifestyles!
Freshness is surreally spread out in the atmosphere via looks, tastes, and smells. Inspired by the abundance of nature and desired need to preserve it — the team's passionate purpose ensures that very little is wasted, and your experience is as wholesomely natural as possible! OFC's community involvement is also active in supporting a large network of organic farmers and promoting balanced lifestyle with varied workshops, events and activities. 
INFORMATION
s. www.facebook.com/openfarmcommun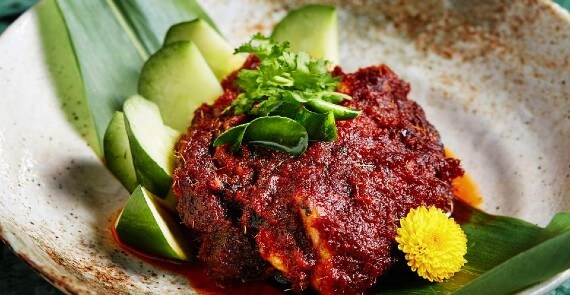 Image Credit: Candlenut Facebook Page
With Chef Malcom Lee as Captain of this Peranakan culinary expedition, as both Owner and Head Chef, you can rest assured that every morsel you indulge in at Candlenut will be a flavour-bomb! The usage of top-quality ingredients in their seasonal creations, elevate the senses with creative innovation, whilst preserving the traditional quintessence in dishes served. The unique level of refinery you will find here for authentic specialities, makes it obvious why Candlenut is the world's first Michelin-starred Peranakan restaurant.
INFORMATION
a. 17A Dempsey Road, Singapore 249676
s. www.facebook.com/candlenut.sg/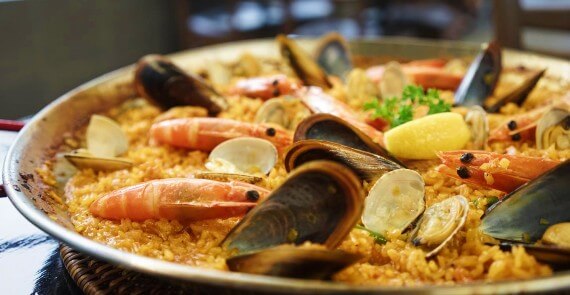 Image Credit: Don Quijote Spanish Restaurant Facebook Page
Cha-cha your way into Dempsey's best restaurant offering comestible dishes that sings undisputed flavours of Spain — Don Quijote! This eatery is noted as being Singapore's most critically acclaimed Spanish cuisine, and for incredibly piquant reasons. The Sunday Times advocates that, "the paella and pasta are attractions enough for a return visit." Feast on your intended fill, and leave with the immense satisfaction you are guaranteed.
INFORMATION
a. Block 7, 7 Dempsey Road, #01-02 249671
w. www.don-quijote-restaurants.com/
s. www.facebook.com/donquijotespanishrestaurant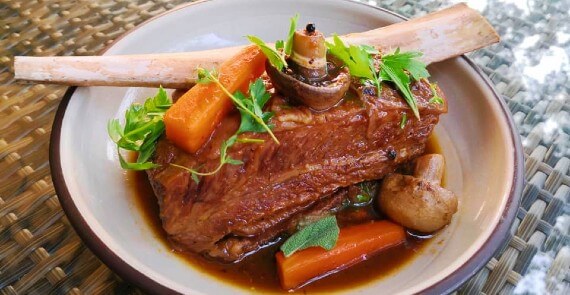 Image Credit: ATOUT Restaurant Facebook Page
Chef Patrick Heuberger is a talented, culinary genius, expertly spear-heading his team to provide specialized French cuisine, largely contributing to Atout being one of the best bistros in Singapore! Along with the dine-in experience at their restaurant, they also facilitate an affordable online service that sells and delivers top-grade French food to your very doorstep. The kitchen takes great care to closely align dishes served up against proper French flavours — bringing you a taste of France with each bite!
INFORMATION
s. www.facebook.com/atoutdempsey/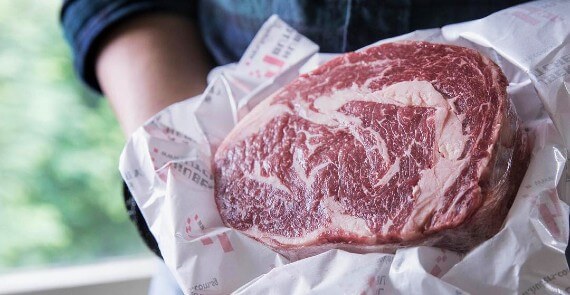 Image Credit: Huber's Butchery Facebook Page
Satisfy your steak cravings with lip-smacking plates that the remarkable kitchen team at Huber's Bistro, doesn't fail to stay up to mark with — in terms of flavoursome standards! Proudly serving its clients since 2007, they cater to your appetite with economical steak selections and generous servings. Their two-story butchery is also a highly recommended go-to for purchasing the finest, freshest cuts of meat, along with a variety of in-house dips (ready to go and savour!), that are all the rave.
INFORMATION
s. www.facebook.com/hubersbutchery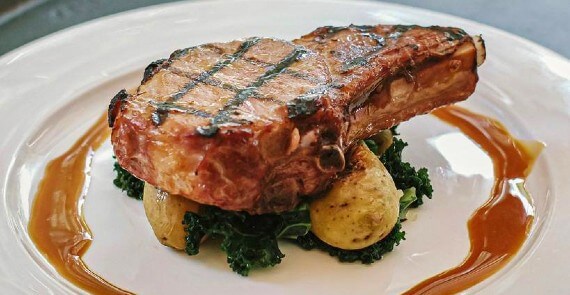 Image Credit: Culina at COMO Dempsey Facebook Page
Another sought-after favourite for steak lovers is none other Culina, highly praised for its Josper Grill, which cooks your preferred cut to perfection! Renowned for being a frontrunner for specialist epicurean foods and wines, they comb and partner with the best of the globe to please refined palates. A wide array of meat selection (both well-liked and lesser known cuts) lay at your finger-tips to plough your way through! Well-aged meats are meticulously handled and stocked in ageing cabinets. This restaurant has earned a well-deserved reputation of the first order, as Singapore's best gastronomic retailer.
INFORMATION
Comments
Culina Bistro Dempsey is a modern European restaurant called "The Destination for Epicureans". Culina has become the definitive destination and reference for food and wine connoisseurs, home gourmet cooks and professional chefs in search of the finest and freshest ingredients for their next culinary indulgence. They are dedicated to pleasuring palates and passionate about bringing the best to you.
Once a modest nutmeg plantation, and historically known for its days as a British Empire military stronghold — Dempsey Hill's intriguing journey of evolution has come full circle — having blossomed into an esteemed lifestyle destination for expats and locals alike.