Image Credit: HRVST Bistro Facebook Image Credit
With obesity on the rise, and more individuals wanting to make a healthy lifestyle change, adopting a plant-based diet has become extremely popular.
However, with this lifestyle change comes dietary restrictions, which can make it difficult when you want to dine out. If you're looking for restaurants that serve up some amazing plant-based dishes, apart from the usual salads, we've compiled a list of some of the best restaurants in Singapore that will suit your healthy diet.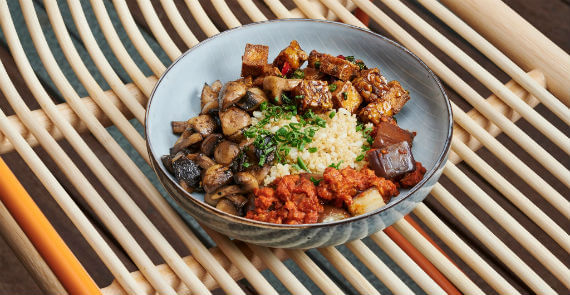 Image Credit: HRVST Bistro Facebook Page
Because healthy eating and exercise go hand in hand, the folks behind boutique gym Kilter Avenue created this one of a kind eatery located behind their outlet at OUE Downtown. Hrvst Café and Bar features its own garden and a concise menu that makes for easy ordering. Sip on a glass of their house wine, while you gobble down their highly-rated burgers. This resto-bar is extremely popular, so it's best to make a reservation before you visit.
A.OUE Downtown Gallery, 6A Shenton Way, #05-01 068815 T. +65 6971 8265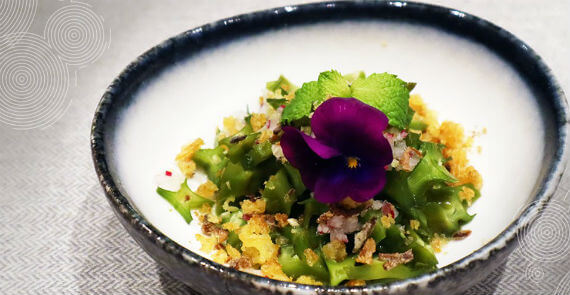 Self-described as "a dining concept focused on a modern interpretation of natural and meatless cuisine", Elemen is a fusion restaurant that serves up both Asian and Western dishes. This restaurant has gained quite a bit of popularity because of the fact that both vegetarians and non-vegetarians alike enjoy the food served here. Keep things simple by ordering the five or eight course set menu, or mix it up with the a la carte options.
A. Millenia Walk, 9 Raffles Blvd, #01-75A/76 039596 P. +65 6238 0511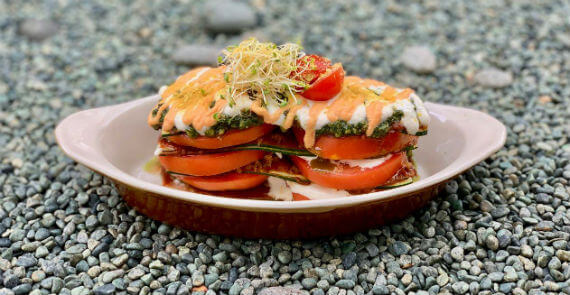 Photo Credit: The Living Cafe Facebook Page
Get your fill on healthy food that's suitable for any dietary preferences at The Living Cafe! Touted as vegetarian, and vegan-friendly, expect loads of raw and organic food, including a raw strawberry cheesecake with no dairy products. However, the place isn't strictly vegetarian as they do serve a few dishes with white meat, so if your carnivore friends are looking for a bit of leeway, here's a place that both will enjoy.
A.779 Bukit Timah Road 269758 P. +65 6468 4482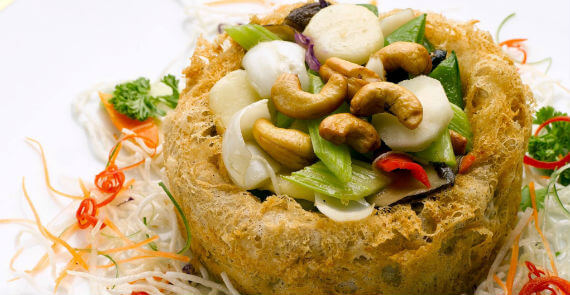 Image Credit: Whole Earth Facebook Page
Serving up some delicious Peranakan and Thai cuisine, Whole Earth is the first and only plant-based restaurant in Singapore's to be awarded the Michelin Bib Gourmand for four consecutive years. Their use of mock-meats are the specialty here, and will have you questioning whether or not it's the real thing. A meal here can become a little expensive, but it is the goodness in every bite that you are paying for.
A.76 Peck Seah Street 079331 P. +65 6221 6583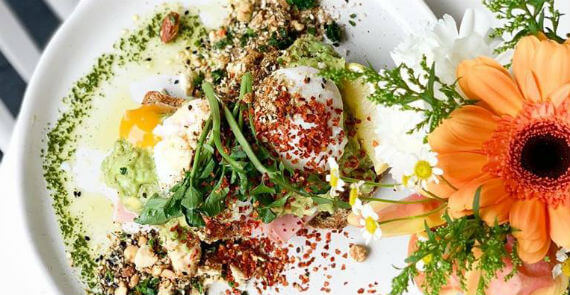 Founded by Aussie food photographer and author, Terri Anne, Carrotsticks & Cravings aims to create the Australian-inspired healthy café experience to Singapore. Head there to try their signature Smashed Avo, or their wildly popular Melbourne Coffee. They also have a Kids Menu and conduct classes on healthy cooking, food styling, food photography and more! 
A. Robertson Quay, 7 Rodyk St, #01-34 238215 P. +65 8488 3767
Comments
Say ''Sawadee-ka'' to ELEMEN's all-new Thai-inspired menu! Sweet, tangy, savoury and spicy all at once, satisfy your thai cravings with elemen's interpretation of one of the world's most famous cuisines and go on a gastronomic adventure with us! Thrill your tastebuds with 8 compelling courses, available at all elemen restaurants starting today till 31 Oct 2019.
The food at Hrvst is really good. We loved the food and the experience. The staff are polite and actually smile....which can be rare. Also, important point is that it has a great atmosphere. We had the sourdough with a nut butter. The sourdough was surprising crunchy and soft in the middle. My friend had the Szechuan Burger and she was surprised at the texture and the taste which she said was delicious - especially so as it was NOT meat.... Definitely we will be back again to try some of the other dishes on the menu.