Image Credit: Udders Ice Cream Facebook Page
Sick of staying indoors in Singapore's sultry weather? We've got the scoop on all the dessert joints delivering tubs of ice-cold, creamy, artisanal goodness, so you can beat the heat while you—literally—Netflix and chill.
Whether you're looking to chill out with some boozy flavours, classic gelato, lacto-vegetarian ice cream, or tubs of local favourites, take your pick of the lot, and make your circuit breaker a whole lot cooler.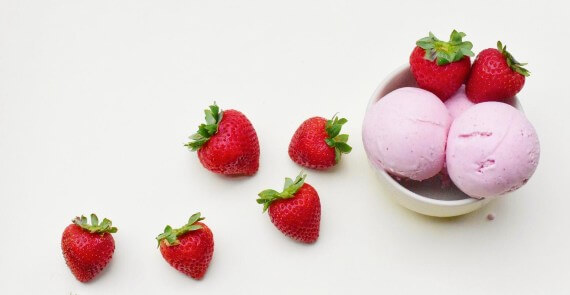 Image Credit: The Daily Scoop Ice Cream Cafe Facebook Page
Grab a scoop of some delectable home-made ice cream using local ingredients with flavours like Lychee Martini, their popular durian Mao Shan Wang, and the Cha Earl Grey! Just fill out their Quick Order Form if you know which flavours you want, or take your pick from their Stay Home Collection starting at $50 with four speciality tubs to suit your mood! Make sure you place your order with The Daily Scoop three days in advance, and take full advantage of free delivery on Thursdays.
W. thedailyscoop.com.sg/#location
S. www.facebook.com/thedailyscoopsg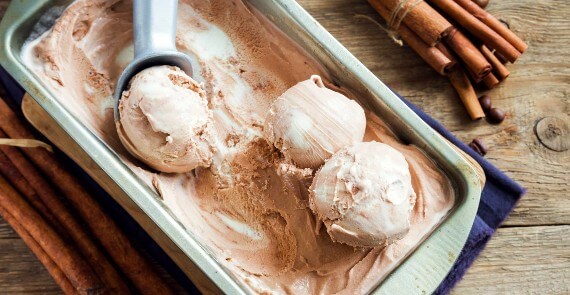 Image Credit: Udders Ice Cream Facebook Page
A home-grown Singaporean ice cream staple, Udders showcases Asian and alcoholic flavours (why should kids have all the fun) in a cheeky, flavourful avatar! The ice cream served at Udders isn't as sugar and cream heavy, so the natural flavour really shine through. Sample the Mao Shan Wang Durian, a local favourite, or try the booze-heavy Baileys & Bourbon flavour, or bundle it up with the Triple Joy Halal Bundle, or the kid-friendly Terrific 12 Bundle. A minimum haul of $60 gets you free delivery across the island, and new users can use promo UDDERSNEW for $5 off your first order.
W. www.udders.com.sg/home-of-ice-cream
S. www.facebook.com/uddersicecream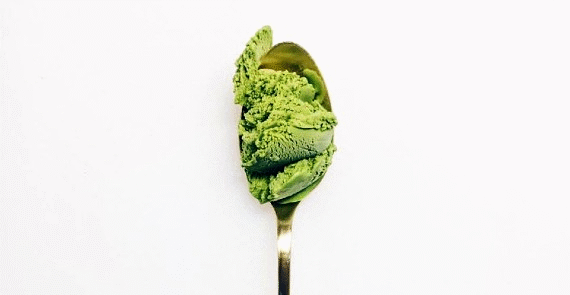 Image Credit: Apiary Facebook Page
Quite literally a 'sweet spot', at Apiary you'll find those comforting ice cream flavours that are always a hit. Order home tubs of Baileys and Brownie, Ferrero Rocher, and their signature Blue Milk flavour. As a plus, you can also order home some of their Brown Butter Waffles, or waffle cones to pair with your pint. Island wide delivery is available for a flat $5 fee with a minimum spend of $50, and you can dig into creamy goodness on the same day if you order before 5 pm.
S. www.facebook.com/apiary.sg/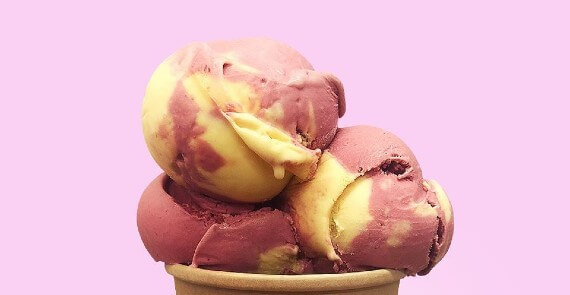 Image Credit: Lickers Facebook Page
Churned up using local produce, you won't find any synthetic flavourings in the ice cream at Lickers. Take home some of their Biscoff-inspired Speculoos, a unique take on cookies and cream with the Yakult Oreo, or bestseller Honeycomb. Late night cravings? Lickers has got you sorted with take away or delivery up to 2 am at their Hougang outlet. Get free delivery by ordering pints worth $65 or pay a flat $20 fee to get your favourite flavour to your doorstep.
S. www.facebook.com/lickersSG/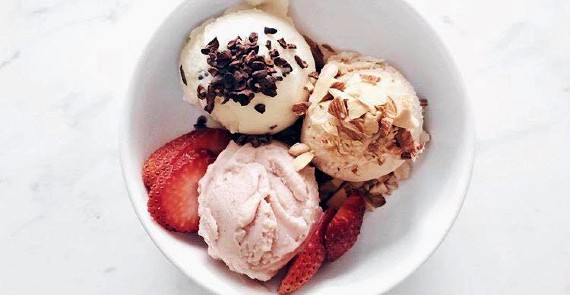 Image Credit: Birds of Paradise Gelato Boutique Facebook Page
Here's your chance to sample Birds of Paradise's signature botanical gelato flavours, made fresh daily. While their thyme cone chips aren't currently available, their popular flavours like Pistachio, Sea Salt Hojicha, Lychee with Raspberry Swirl, and Strawberry Basil are still up for grabs. Since you have to place a minimum order of three pints, make sure you head over to their website as soon as they stock up at 1 pm because they sell out fast.
S. www.facebook.com/bopgelato/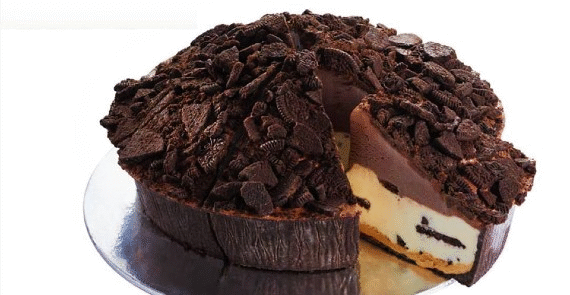 Image Credit: Island Creamery Facebook Page
A Singapore original, Island Creamery was founded by Stanley Kwok, and is dedicated to churning out premium ice creams that highlight unique, local flavours. With flavours like Teh Tarik, Pulut Hitam, and Mandarin Martini whipped up fresh every morning, order in tubs of your favourite, or enjoy one of their ice cream cakes for a special occasion.
www.facebook.com/pg/IslandCreame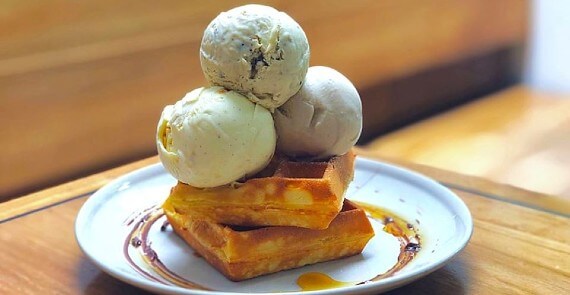 Image Credit: Creamier Handcrafted Ice Cream and Coffee Facebook Page
Craftsmanship is a priority at Creamier, so expect to find flavours that are simple and refined to perfection. Don't miss trying the Sea Salt Gula, Thai Milk Tea, and Earl Grey Lavender flavours that they're famed for. Keep an eye out for when their golden waffles are restocked, so you can snag a few with your order. They have door-to-door delivery island wide, with free delivery on orders above $65.
S. www.facebook.com/creamier.singapor
Video Credit: Eatbook TWO!
At Dopa Dopa Creamery, gelato is kept in pozzettis, just like they do traditionally in Italy! Although they don't have loads of flavours, DM on Instagram or WhatsApp Dopa Dopa on +65 9123 2143 to order your ice cream Pistachio gelato, Watermelon Mint sorbet, and the seasonal Pineapple Tart flavour on a fluffy croissant. Place an order for $65, or four tubs, from Monday to Friday, to enjoy free delivery across Singapore.
Comments
Whether you're looking to chill out with some boozy flavours, classic gelato, lacto-vegetarian ice cream, or tubs of local favourites, take your pick of the lot, and make your circuit breaker a whole lot cooler.