Image Credit: The Kins' Facebook Page
Possibly the only burnt dish the world can readily accept is the scrumptious Basque burnt cheesecake. After all there are few who haven't been smitten by its silky texture and delicious flavour.
Are you craving a slice of this soft, creamy, gooey cheesecake like us? We've found 12 places Singapore loves when it comes to this irresistible treat. And guess what? They're all a few clicks away!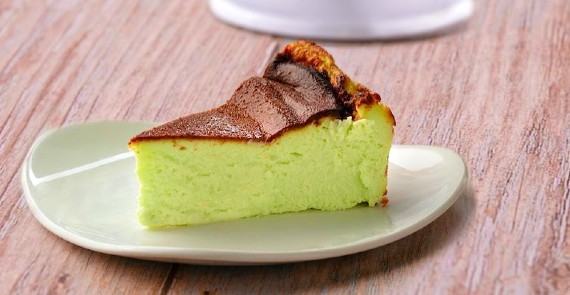 Image Credit: GRUB Burger Bistro - Bishan Facebook Page
Singapore's much loved bistro, Grub is delivering a variety of their offerings and it includes the flavourful pandan burnt cheesecake with kaya. We're drooling just talking about it. Order it for S$10.17, same price as the classic burnt cheesecake. Order both? Yes, exactly where we were at too.
A. 510 Ang Mo Kio Ave 1, Singapore 569983
W. grub.com.sg/
S. www.facebook.com/grub.com.sg/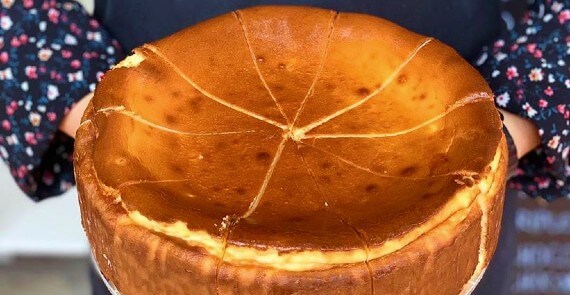 Image Credit: Fluff Bakery Facebook Page
Made with oodles of love, the selection of cupcakes and cakes at Fluff Bakery can leave you spoilt for choice and the taste will leave you yearning for more. So along with a creamy burnt cheesecake at S$75, you can also place an online order for some of their lovely cupcakes, cookies and cakes and add a dollop of sweetness to your circuit breaker.
A. 4 Jln Pisang, Singapore 199071
W. www.fluffbakery.sg/homepage
S. www.facebook.com/OhMyFluff/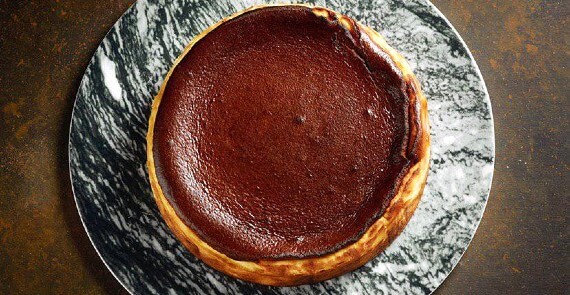 Image Credit: TXA Pintxo Bar Facebook Page
Firm believers of small bites with drinks must head to Singapore's first ever pintxo bar which offers an array of creative small plates which are also made-to-order. Apart from yum finger food with smashing cocktails, TXA Pintxo Bar serves refreshing variations of the Basque burnt cake in flavours like matcha, pandan and Earl Grey. A slice of any of these will cost you S$8.50, a small price for this gooey delight plus they deliver it to your home.
A. 10 Telok Blangah Green, Singapore 109178
S. www.facebook.com/txa.pintxobar/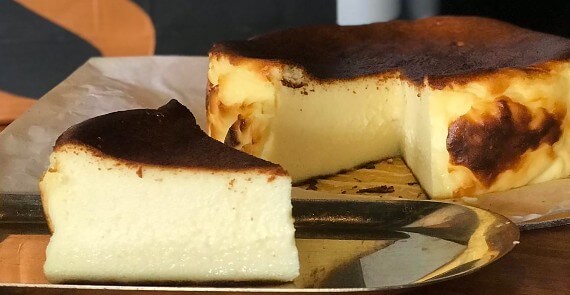 Image Credit: Sinpopo Brand Facebook Page
The Basque burnt cheesecake at Sinpopo is what dying and going to heaven looks and feels like. For only S$42 you can shamelessly devour an entire cheesecake and reward yourself for staying at home. Do check out their unique offerings like Pandan Kaya Cake and Putu Piring Cake while placing your online order.
A. 458 Joo Chiat Rd, Singapore 427671
S. www.facebook.com/sinpoposg/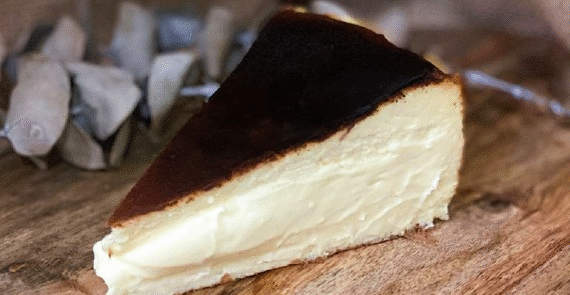 Image Credit: The Whisking Well Facebook Page
A kick of freshly brewed Columbian coffee in a Basque burnt cheesecake? Ingenious. Try this latte flavoured cheesecake at The Whisking Well. They also make a mean classic and matcha burnt cheesecake. Drop in a message on the bakery's Facebook page to order the drool worthy cheesecakes. While you're at it, browse through their range of artisanal offerings like black cocoa brownie and spiced poached pear chocolate loaf.
S. www.instagram.com/thewhiskingwellsg/
S. www.facebook.com/thewhiskingwellsg/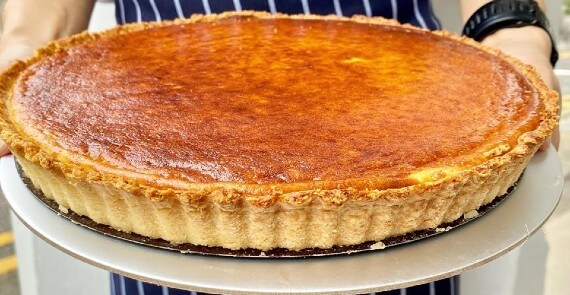 Image Credit: Esquina Facebook Page
Finding it hard to finish an entire cheesecake? Binge on Esquina's mini Basque cheesecakes at S$22 for a duo. Order a box of 9 of these and have a feast of this gooey delight that'll leave you satiated with the feeling of eating an entire cake. Plus, these won't end up in your refrigerator for sure. The adorable cheesecakes can be easily home delivered to you and so can the splendid Spanish meals by Esquina.
S. www.facebook.com/esquinasg/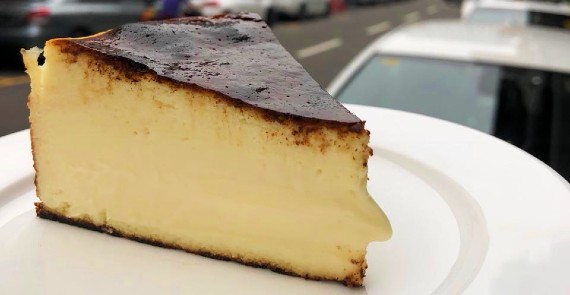 Image Credit: Keong Saik Bakery Facebook Page
Craving a matcha burnt cheesecake but also want spoonfuls of the classic? Get the Two Face Cheesecake from Keong Saik Bakery, a two layered cheesecake which will fulfil your craving for both flavours for S$8.5. Being indecisive was never this rewarding, was it? We're firm on one decision though—an online order of some of their delicious cruffins and freshly baked breads along with a slice of burnt cheesecake.
W. keongsaikbakery.oddle.me/en_SG
S. www.facebook.com/keongsaikbakery/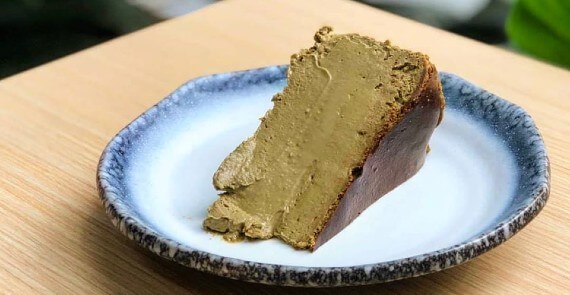 Image Credit: The Kins' Facebook Page
Gobble up a slice or two of Kins' Burnt Cheesecake for S$8 apiece or opt for the houjicha flavoured one for S$8.5. Both cheesecakes ooze flavour and the melty centre is to die for. The other desserts like Lemon Curd Tart or Chocolate Brownie with Chocolate Fudge Frosting are what dreams are made of so get ordering right away.
A. 2 Jln Mat Jambol, #01-08/09 Singapore 119554
S. www.facebook.com/thekinscafe/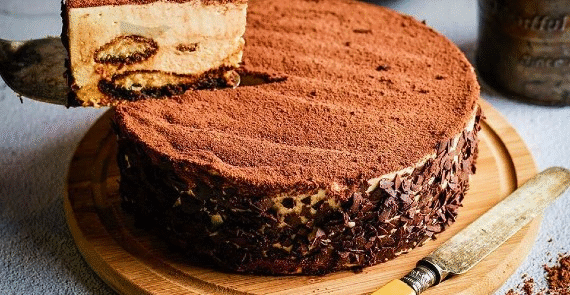 Image Credit: Cat & the Fiddle Cakes Facebook Page
If you're stuck with a full house during this circuit breaker, you might want to opt for an entire cheesecake and one of the best places to order is Cat and the Fiddle. They call this torched delight Basque Burnt Charred Eclipse and describe it as toasty. We're in agreement as this S$48.90 cheesecake is toasty on the outside followed by a mouthful of oozy centre, a clever combination of cream cheese and martabak cheese. Sinful.
A. KA Foodlink, 171 Kampong Ampat, #05-04 368330
S. www.facebook.com/catthefiddle/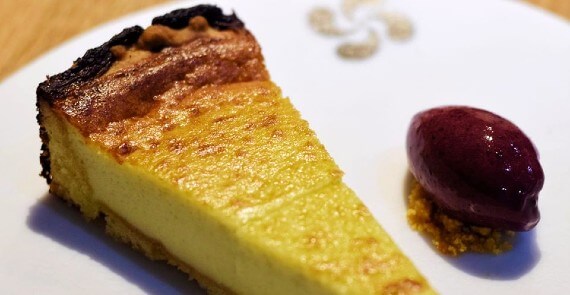 Image Credit: Basque Kitchen by Aitor Facebook Page
Indulge in a slice of melt-in-the-mouth burnt cheesecake at zero cost when you pick up your order of S$50 and above from Basque Kitchen by Aitor. Relish a sumptuous Basque meal at the comfort of your home as they're ready to deliver for free at a minimum order of S$100. The Michelin-starred restaurant sells their burnt cheesecake at S$16 a slice and S$78 for the entire cake.
W. www.basquekitchenbyaitor.com/
S. www.facebook.com/basquekitchenbya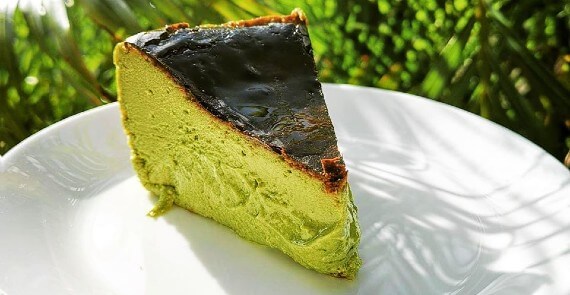 Image Credit: Bakery Brera & Fine Foods Facebook Page
Bakery Brera is here to fulfil all your bread cravings and is delivering you the best of their products including the cake in question—Basque burnt cheesecake. The bakery makes two other flavours apart from the classic, matcha and hojicha and all of these are made with three kinds of cheese. Order a slice at S$7.50 and indulge yourself in their other mind-blowing treats.
A. Empress Mall, 8 Empress Road, #01-05 260008
W. www.facebook.com/bakerybrera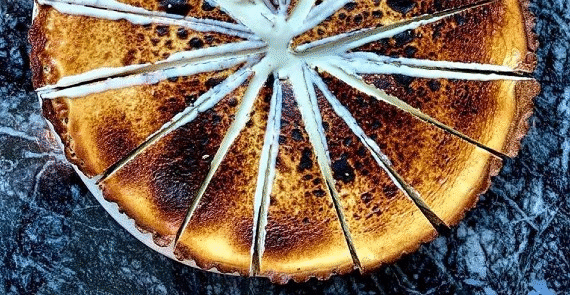 Image Credit: Olivia Restaurant & Lounge Singapore Facebook Page
Treat yourself to Olivia's cheesecake—a rich, creamy delight made with dollops of blue cheese with almond sable, a sinful combination complete with a caramelized top layer. Order a slice of this creamy goodness available at S$14 per slice. If you've been exceptionally patient with the circuit breaker, it's worth it to order a delicious dinner from Olivia as well.
Comments
Wondering how do we describe such a cheesecake? Since it doesn't look like an ordinary type of cake. Well, We like to describe it as the Crème Brulé of cheesecakes. It may seem intimidating & a dessert for only for adventurous eaters but actually it's really light on the palate. A perfect dessert for any occasion!