OK, so I got taken out to Secret Garden on Calmette on Sunday by the good lady. Have to say its a great spot and well worth a trip to this side of town with so many favourites in the area too!
We were enthusiastically greeted by the smiliest parking attendant ever, despite rocking up quite late at 9.15pm. Unlike some of their sister restaurants there were no mountains of staircases to climb... which was a relief after a recently broken foot!
Instead you are greeted and taken straight into a vast and stunning restaurant space, surrounded by Bamboo arches, Buddha's, and kitsch antique furniture accents, like old metal floor fans and the like. Yet, with all this, it still has a modern feel with the clean lines of the main table and chairs, surrounded by oceans of space.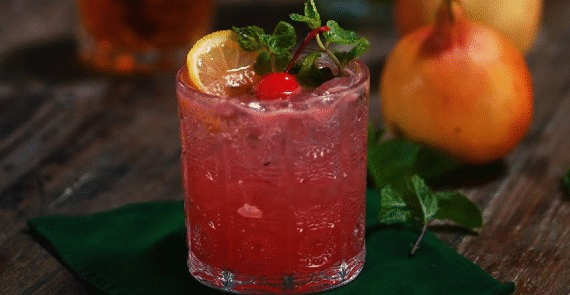 The service staff were fast and super professional and our server spoke perfect English, which for me is a bonus. Drinks were constantly topped up and they were never far away. The food was great... and quick! It arrived no more that 10mins after ordering...
We had...
Mixed rolls set (250k) - 8 rolls - 2 plus 2 with beef and 2 plus 2 with prawns, which were delicious.
The sauces - I loved the green one which was some kind of lime/lemongrass & chill based affair (we ordered another bowl) and a fairly standard fish sauce and chilli. My parter said at 250k, she would have wanted the sauce to be a bit more special to go with the rolls, but didn't elaborate further. She did like the rolls themselves.
Grilled Beef with Sesame wrapped in Banana Leaf (195k) - served with rice pancakes, vermicelli rice noodles and various leaves. The beef was cooked in lemongrass, shallots and some other bits, that I couldn't pinpoint but it was absolutely delicious.
Crispy Roasted Pork (300k) - the star of the day for me. Modestly portioned but stunningly cooked, tender and crispy pork with a beautiful sweet glaze. Served with a sweet satay sauce and all the bits for wrapping.
Stir-fried Fujian Noodles with Vegetables (Vegan) (125k) - if you want solid Chinese noodles, then these are for you. Huge portion, authentically seasoned and a decent mix of vegetables (onions, peppers, mushrooms, broccoli and cauliflower).
With a Heineken and a Bailey's based milkshake type thing the whole bill was 1,189,000.
Overall? Thư gave it a solid 8 out of 10 and I would have to agree. Its a beautiful space with great food and staff and adaptable for most occasions. It's intimate enough for date, and spacious enough for a family dinner or business meeting.
The spacing and lay out covers all these and more.
It has the look and feel of HUM in D2, but nicer in my opinion, as it doesnt have a kids play park in the middle. And on that basis, if you like HUM but want somewhere for your carnivorous friends to join too... this is the perfect spot.
Written by Will Knight at Secret Garden 131 Calmette Branch - Vietnamese Restaurant
.
INFORMATION
a. 131 Calmette street, Nguyễn Thái Bình Ward, District 1 Ho Chi Minh City, Vietnam 700000