Inspired by the rich history of the Silk Road, a vast melting pot of great cultures which helped develop an array of cuisines, The Nomads seeks to expand Singapore's culinary horizons with the exotic intrigue surrounding a Central Asian dining experience.
Promising a multi-sensory culinary journey, their eclectic dishes draw inspiration from China, India, Southern Europe, and Central and Southeast Asia.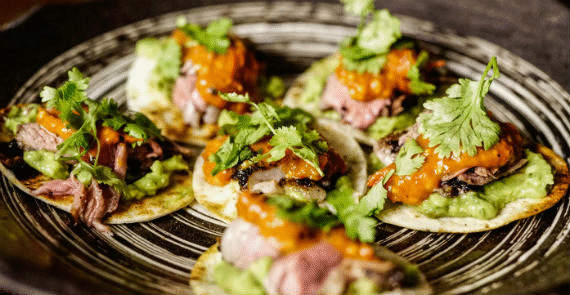 The custom-built grill is where the magic happens, dishing out specials like The Nomads 'Plov', a take on the Central Asian rice dish.
Here, their 'rice' is replaced with a carnaroli risotto, while the meat is a mouth-watering combination of A4 Wagyu striplion and bone marrow.
Every trimming of a great plov has been upgraded: Pickled heirloom carrots, tea quail eggs and branded raisins are found in each mouthful.
You can try this dish in both their omakase-style Long Menu and Short Menu, aptly named The Nomad's Journey and The Nomad's Introductory respectively.
A. 70 Telok Ayer Street, Singapore 048462, #01-01