Image Credit: Image Credit: 123RF
Sumptuous Asian flavours you've been craving for are all neatly packed into a box and delivered hot and fresh to your home.
So have your binge-watch session with a delicious meal to keep you satiated. We've narrowed down 10 restaurants in Singapore, all serving kickass bento meals throughout the island.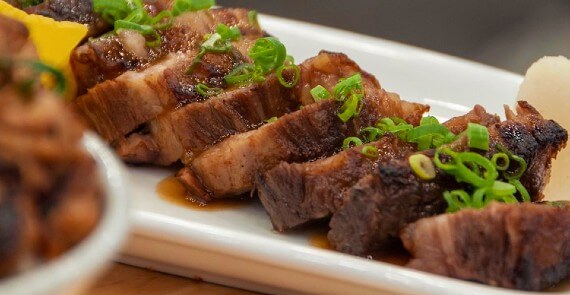 Image Credit: The Salted Plum Facebook Page
We dig the bento meals at The Salted Plum especially the meaty delights offered in their premium variety for S$14.9. Chow down braised beef, pork chop or fried chicken with a side of braised cabbage, silken tofu, smashed cucumber, bok choy and pickles, sous vide egg and white rice. The perfect meal for a growling stomach.
A. 10 Circular Rd, Singapore 049366
S. www.facebook.com/TheSaltedPlumSG/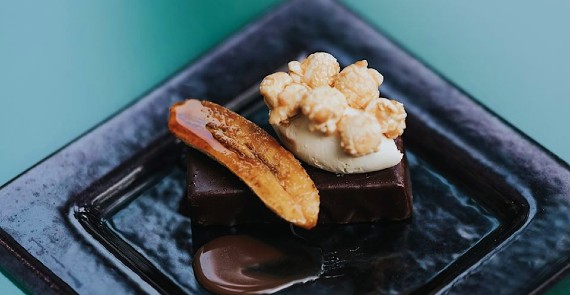 Image Credit: W Singapore - Sentosa Cove Facebook Page
The Kitchen Table offers a killer Crab Mac & Cheese in their Western Wonders Bento Box and sends it along with crispy bacon, grilled half baby chicken, charred broccolini, tomato feta salad and a drool worthy chocolate opera cake. All this for just S$16, however we recommend ordering some of their Grandma's Beef Ribs too.
W. www.wsingaporesentosacove.com
S. www.facebook.com/wsingaporesento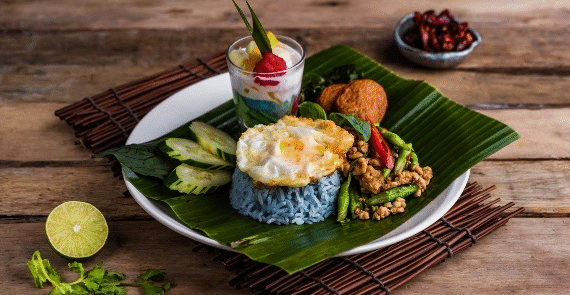 Image Credit: Blue Jasmine Singapore Facebook Page
Satiate your hunger pangs with a bento box from Blue Jasmine at the price of S$13. They specialize in Thai food, and we simply love their Prawn Pad Thai Set as it comes with a Thai Fish Cake, Cha Om Egg and Mango Sticky Rice along with the pad thai. So, so good! Plus they've got a couple of vegans bento sets too.
A. Park Hotel Farrer Park, 10 Farrer Park Station Road 217564
W. www.parkhotelgroup.com/en/farrerpark/blue-jasmine
S. www.facebook.com/bluejasmine.sg/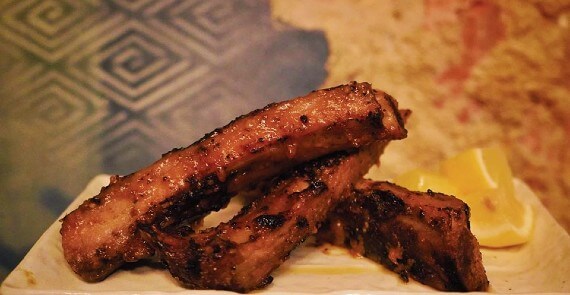 Image Credit: Neon Pigeon Facebook Page
Neon Pigeon makes a mean charcoal-fired rump for one of their bento boxes and it is paired beautifully with kombu vinegar, tempura enoki and shichimi. All their bento boxes come with a creamy edamame hummus, salad, brown rice and a dessert and the price ranges from S$25 to S$28. 
S. www.facebook.com/neonpigeon/
Image Credit: Izakaya Hikari Facebook Page
For an authentic Japanese food experience, order a bento box from Izakaya Hikari which ranges from S$12.90 to S$20.90. The main comes with a salad in a ponzu sauce, miso soup and a can of green tea. Their Salmon Mentaiko Donburi or torched salmon mentaiko with rice is absolute bliss.
A. 190 middle road, #03-01 Singapore 188979
S. www.facebook.com/izakayahikarisg/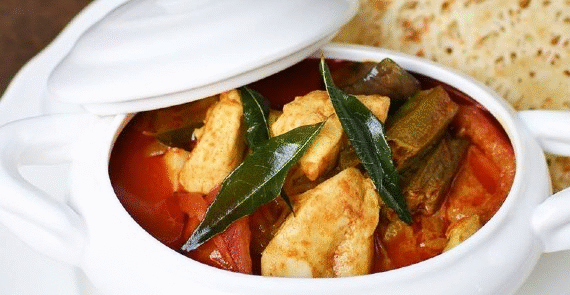 Image Credit: Violet Oon Singapore Facebook Page
Relish a Nyonya Bento Set by Violet Oon, your one stop for delicious Perkanean food. All their bento sets are served with tahu goreng and white rice. The one we highly recommend is their Set E - barramundi in creamy laksa, coriander pesto and chap chye for S$29.95. We also like their meatless meatball rendang from their vegetarian options.
A. 881 Bukit Timah Road 279893
S. www.facebook.com/VioletOonSingapo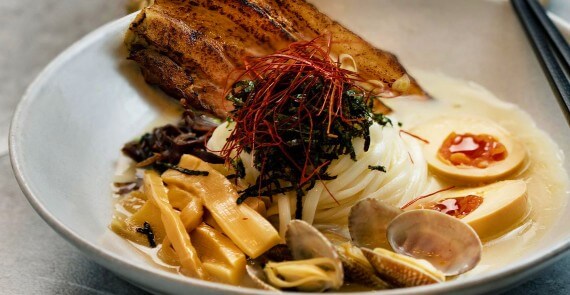 Image Credit: The Masses, Singapore Facebook Page
Order a DIY lunch box from The Masses for S$26.90 where you get the choice of a starter, one main and a drink. You can also opt for their Braised Pork Set at S$23.90 and relish Morel & Ikura, Lu Rou Fan, Original Kombucha and a yum Mimolette Cheese Carrot Cake.
A. 85 Beach Road, # 01-02 189694
S. www.facebook.com/themassessg/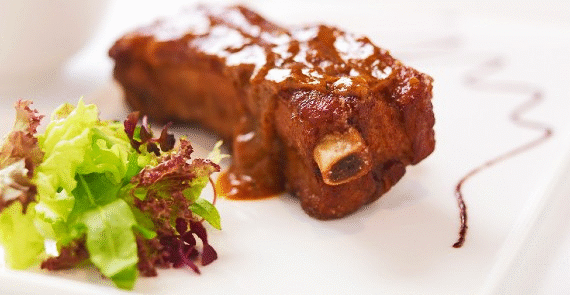 Image Credit: Goodwood Park Hotel Facebook Page
Binge on delicious Taiwanese porridge as it comes with delicious accompaniments in a bento box. Made at the coffee lounge at the Goodwood Park Hotel, the cost is S$13.20 per box plus you can order a whole lot from their ala carte menu. We love their box 'A' for the braised pork belly with dark soy and the sausages are simply amazing.
S. www.facebook.com/GoodwoodParkHo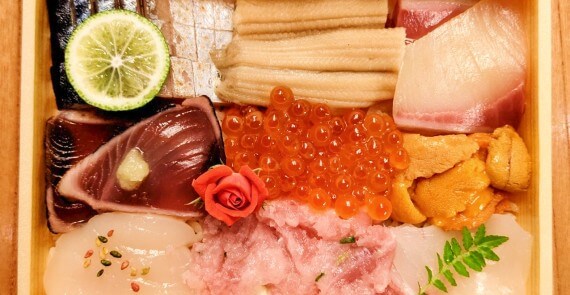 Image Credit: Takayama Facebook Page
Order an Omasake Bento from Takayama and relish Japanese flavours like no other. The box is filled with delectable gourmet dishes made with seasonal ingredients. One Omasake Bento is enough for two people and though it comes at a high price of S$188.32, it's a must-have. You can also opt for their Miso Salmon Bento wherein the fish comes with seasonal sides and koshihikari rice.
A. 6A Shenton Way, Singapore 068815
S. www.facebook.com/SGTakayama/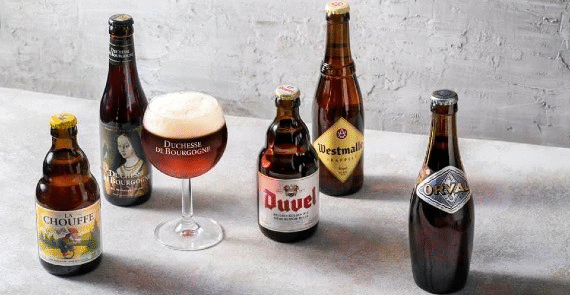 Image Credit: Kingdom of Belgians Facebook Page
Best enjoyed with a cold one, the four course bento box by Kingdom of Belgians is a sheer treat. The box contains their traditional Gray Shrimp, steak tartare served with a side of milk bread, a creamy Potato Salad and Grandma's Chocolate Brownie. All for S$39.90 we're sure this will be enough to fill you up but do have a quick look in their 'Guilty Eats' section before ordering.
A. 8 Rodyk St, Singapore 238216
Comments
Dive into the depths of our prime Japanese cuisine through Executive Chef Taro's latest culinary masterpiece. Our newly available Omakase Bento features an assortment of gourmet elements, allowing fans to once again taste the wonder of our greatly missed omakase and experience ultimate satisfaction from the comfort of their homes. Available for takeaway and delivery with a minimum of 2 orders. To ensure fresh meals of the highest quality, orders must be placed 2 days in advance. Not available on Wednesdays and Sundays.
Fancy a taste of Belgium while working from home? We are offering island-wide deliveries and takeaways. Try our four-course Bento Box: an all-in-one meal featuring the Belgian summer classic, traditional Gray Shrimp, steak tartare served with a side of milk bread, creamy Potato Salad, and Grandma's decadent Chocolate Brownie. Enjoy island-wide delivery to one location with a minimum of $100 spent. Order now at E.
[email protected]
or WhatsApp us at T. +65 9499 9662