What do you think about Cocktail Bars That Promise To Sell, Not Only Tasty Cocktails, But Also Good-Looking One?
78 Alkofelic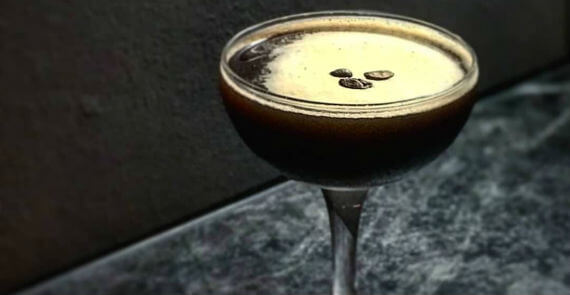 Singapore's first dedicated coffee cocktail bar will surprise with inventive house drinks mixed with the fresh roast of the day. From the very beginning, 78 Alkofelic always believed in serving the best coffee possible. Their goal is to be consistent with serving only the best coffee available. The Founders love their coffee so much they have expanded into artisan coffee cocktails. 78 Alkofelic also serve comfort food from 8 am till closing. Write A Review
1927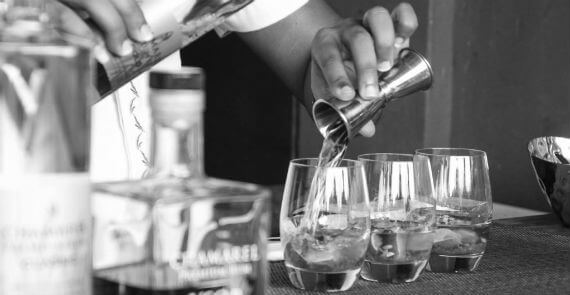 The perfect way to end a day - an evening cocktail by the rooftop pool while you soak in the gorgeous skyline of downtown Singapore. The So Sofitel Robinson Road gets a glam poolside rooftop bar and club with 1927. Perched atop the exquisitely restored and iconic heritage building, 1927 offers guests a luxurious urban oasis set in the heart of CBD with its glitzy cocktails and ritzy décor. Write A Review
AMRITH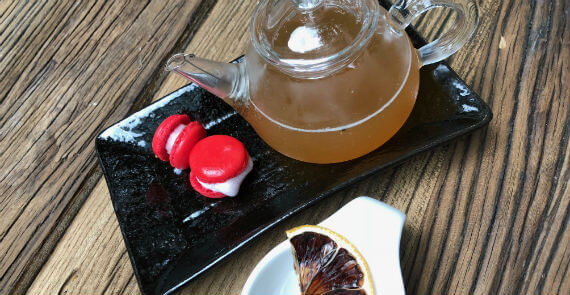 A hidden gem with a refined atmosphere, Amrith is great for impressing your friends or partner over some equisite articulate cocktails. This venue is quite intimate, but as much unique as it is inviting. There is a selection of 40 cocktails, all bespoke particularly their local-inspired drinks like "Chicken Rice", "Peranakan" and "Laksa" - you need to experience these cocktails to understand the logic behind them. Write A Review
ROOM FOR MORE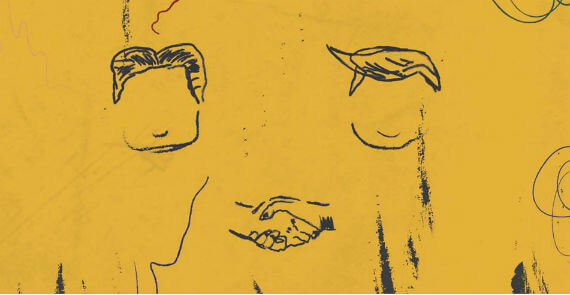 A whisky and cocktail bar concept at Dempsey Hill. Room For More is very much about approaching whisky appreciation through a contemporary lens. The menu offers a whirlwind tour of the world's most notable distilleries and whisky houses, alongside an extensive repertoire of Scotland's finest. Showcasing whiskies from Japan, India, France, Switzerland, and expressions from Sweden, Germany and Czech Republic. While whiskies and cigars are Room For More's thing, they also offer cocktails, a good wine selection, beer and spirits such as rum, cognac, and gin. Write A Review
NINETEEN80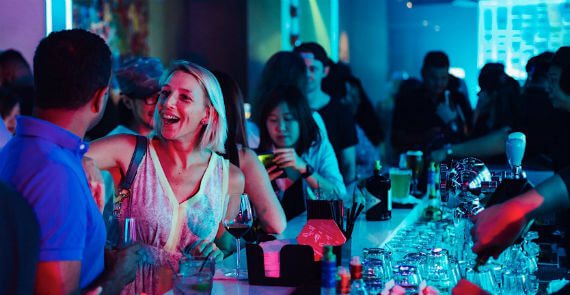 NINETEEN80 is a retro arcade bar and club paying homage to all things 80s (with a cheeky hit of 90s). Think, Girls, just want to have fun...Cindi Lauper. Enter a throwback world of old school arcade games, nostalgic cocktails with a twist and a funky line-up of Singapore's top DJs throwing down urban favourites. Write A Review
TIPPLE & DRAM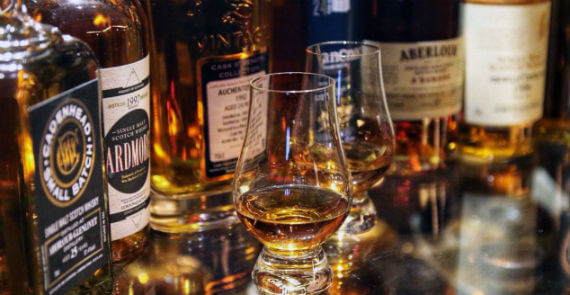 Singapore's exqusite world of unique and exclusive whiskies. One of the unique bars of the world and the only one in Singapore to have a  rich treasure trove of exclusive distillery direct collection. Tipple and Dram spirits are best savoured with our famed chocolates, cheese, oysters and charcuterie for a sophisticated palate. We also take pride in our collection, featuring premium cigars to be enjoyed right outside the bar. There is also an option of truly rare spirits and premium wines for those who prefer something other than whiskies Write A Review
Yellow Pot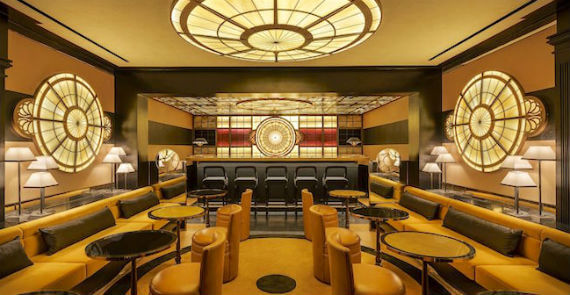 Adjacent to Yellow Pot restaurant is an antiquarian-themed bar serving up Escape To Kaifeng, the hotel's signature cocktail of Tanqueray gin and chrysanthemum cordial, crowned with a yellow chrysanthemum. Bartending veteran Kamil Foltan has created the drinks to align with Chinese medicinal principles of Yellow Pot, brought to you by Six Senses. All of its house signatures resonate with that philosophy through the use of ingredients from China. Write A Review
Mona Lounge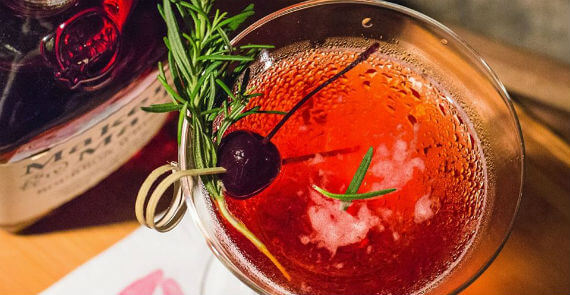 We love how Mona Lounge promotes it's enticement...Feeling adventurous...Could be fun! "I am Mona. Mona Lounge is my back lounge, hidden away from my tireless role as the Third Wife of a very powerful man. This is my sanctuary; my escape. I'm fine with it being yours too, as long as you're a friend & you don't cramp my style." Speaks for itself! Write A Review
Open Farm Community (OFC)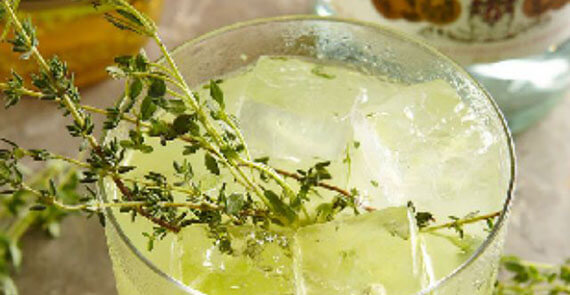 Open Farm Community OFC is a timely response to increasing disconnect between most urban communities with nature generally, and specifically, with the way we eat – what we eat, and how we eat. Above all, it is a celebration of local farmers, creative chefs, and delicious seasonal fare. OFC is an exciting collaboration between The Spa Esprit Group; celebrity chef, Ryan Clift; and award-winning food garden specialists, Edible Garden City, on Dempsey Hill. Its sprawling outdoor and covered spaces incorporate a coffee bar, fresh juice and cocktail bar, as well as educational breakout spaces alongside group activities such as lawn bowling and table tennis. Write A Review
Canjob Taproon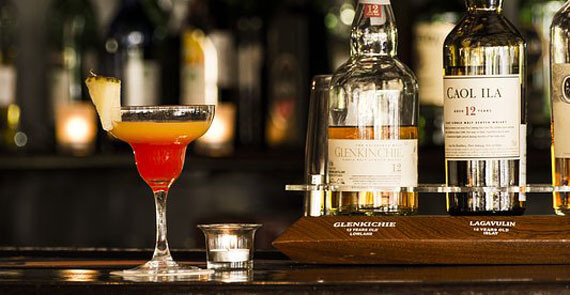 Canjob Taproom is something for everyone - a Taproom Snackbar and Liquor store located in a quiet corner of  the hip Tiong Bahru precinct. As a Taproom, they have 6 rotating craft beers on tap, 4 permanent cocktail taps and spirits on taps dispensers. With their canning machine, all the drinks on tap can be "canned" for retail takeaway as well. Write A Review
Bitters & Love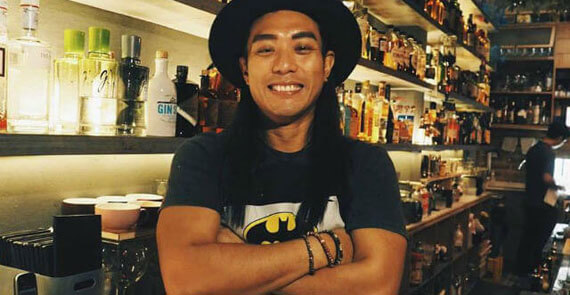 Bitters & Love is a specialty cocktail bar. A team with passion, love and personality for what they do, they are dedicated to serve you with your choice of drink with a big smile. To complement your tipple, they have included bar snacks that are flavoursome - the tender Rangers Valley Waygu and Triple Cooked Handcut Truffle Potatoes, just to name a few. Write A Review
Odd One Out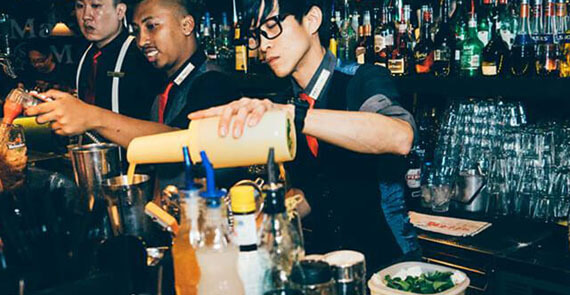 Odd One Out is a homely alfresco hut - bright and breezy with all day dining.  With a restful spot to lounge and room for tasty morsels, raw bar trysts come dusk, and signature craft cocktails by moonlight, everyone's happy until we call for last orders.  From brunch to a nightcap, it all happens here - and food is only one of the many curiously familiar favourites they've got. Write A Review
The Black Swan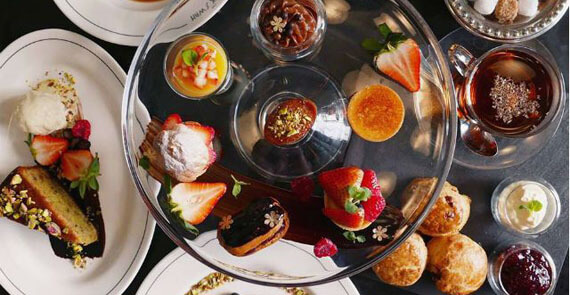 The Black Swan is a distinctive Grand Café and Bar serving a fresh take on European bistro classics. Set in a historic Art Deco building at the heart of Singapore's Central Business District, The Black Swan injects new life and glamour into the core of the CBD precinct. Serving up aged whiskies, craft cocktails and an addictive array of supper treats, it is an ideal enclave for memorable evenings, late night tipples and well-deserved repose after a long day. Write A Review
Nutmeg & Clove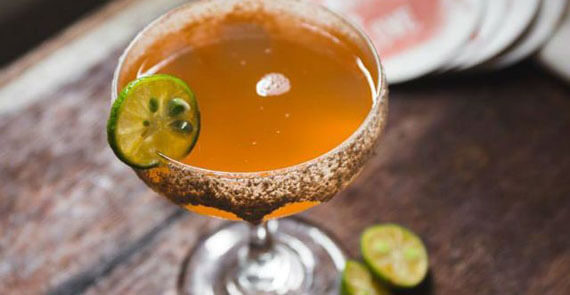 Residing in the heritage enclave of Ann Siang Hill, Nutmeg & Clove has taken a historical perspective with our cocktail offerings. Embracing the progression from colonial outpost to modern metropolis, the founders incorporate familiar elements of the diverse cultural and culinary heritage to create a list of avant-garde cocktails featuring classics reinterpreted with a Singaporean inflection. This is a coolio bar, with great music and a unique vibe! Write A Review
Summerlong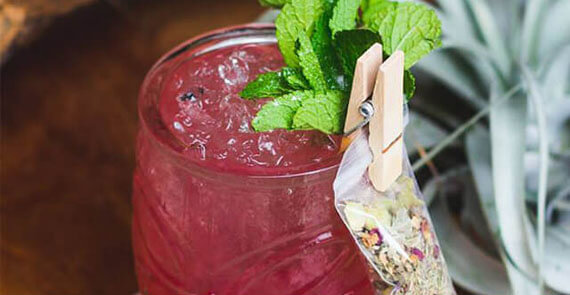 They've got a casual barefoot vibe, with a chilled attitude and fresh bold flavors. The place is exactly like a beachside cafe, but without the beach. The menu is based on fresh flavors, everything casual and approachable. Write A Review
The Dempsey Cookhouse and Bar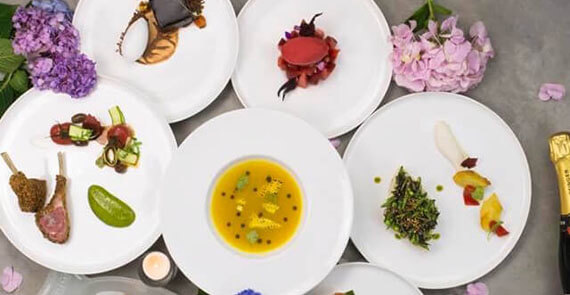 Original, innovative and dynamic, COMO Dempsey is a lifestyle destination that nurtures and cultivates creativity in fashion, food, directional design and new concepts.  Offering an all-round new experience, COMO Dempsey integrates world-renowned retail concept store Dover Street Market, The Dempsey Cookhouse & Bar, a relaxed but refined restaurant-and-bar by acclaimed Michelin-starred chef Jean-Georges Vongerichten, Japanese restaurant Ippoh Tempura Bar by Ginza Ippoh, the first Southeast Asian offshoot of Osaka's oldest premium tempura restaurant, Ippoh, and COMO Cuisine, a new restaurant concept that offers signature cuisines from COMO Hotels and Resorts properties around the world.  Candlenut, the world's first Michelin-star Peranakan restaurant by chef Malcolm Lee is another establishment as well as COMO Marketplace, an up-market food emporium retailing the finest artisanal products to inspire the Asian palate. Write A Review
Red Tail Bar Zouk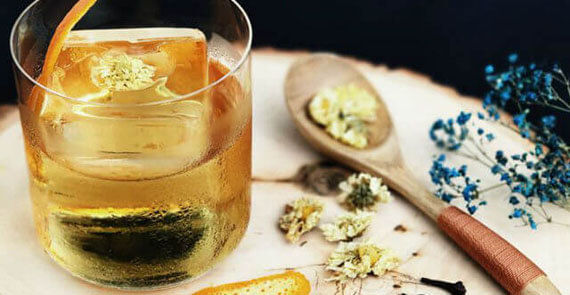 Be part of the Drama before the party, Red Tail's desire to impress is clear from its tipple right down to its nibbles. A combination of meticulously crafted cocktails inspired by key nightlife destinations and sublime small plates with a modern Asian twist, make Red Tail a prime pre-game spot to kick off your night. Write A Review
The Horse's Mouth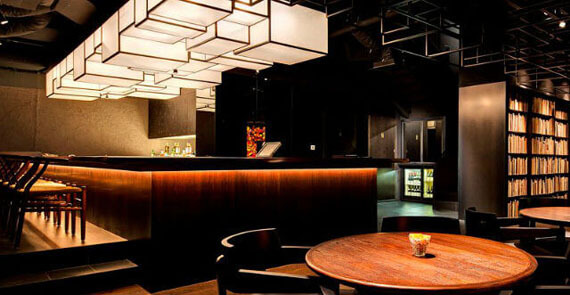 The Horse's Mouth draws inspiration from the izakayas of Japan, where a light atmosphere paired with tasty snacks and drinks provide the perfect location for friends and colleagues to get together.  The menu is backed by a strong selection of unique sakes, Burgundian wines and cocktails prepared on the spot by their mixologists using only fresh ingredients. In addition to beverages, a selection of Japanese inspired snacks and sharing plates complete the Horse's Mouth experience and promise to tickle your tastebuds with every bite. Write A Review
Atlas Bar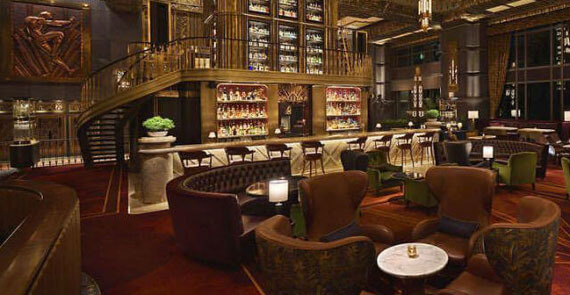 Atlas, a grand lobby and bar, is a celebration of the 1920's rich culinary and beverage traditions. At Atlas you can enjoy its dining and drinking throughout the day and deep into the night in a truly memorable setting. Beverage highlights include elegant European cocktails and one of Asia's finest collections of gin, spirits and champagnes. Write A Review
FOC by Nandu Jubany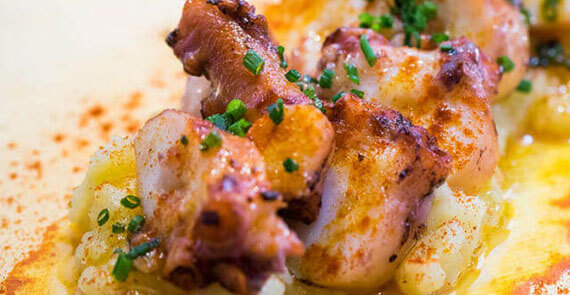 FOC is a buzzy, interactive experience, a vibrant Spanish affair in the heart of Singapore with stunning food and outstanding cocktails. They are open all-day! FOC brings you, alongside Michelin-starred chef Nandu Jubany,  the essence of Catalan cuisine carefully executed by Chef Jordi Noguera together with an incredibly hand-crafted Cocktail program by award-winning Mixologist Dario Knox. Write A Review
Gibson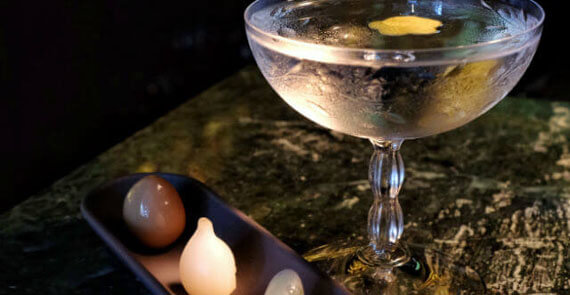 Named after one of the classiest classics in the world, Gibson presents uncompromising quality on cocktails, hospitality and interior design. They cater to the mavericks, the non-conformists, the gentlemen (and ladies!) who know exactly what they want.  Like the Gibson cocktail, which is an unusual cocktail only selected by drinkers with serious but unique tastes, they take the same approach in every way; always serious about our craft, but they'll never take themselves too seriously! Write A Review
Plum and Toro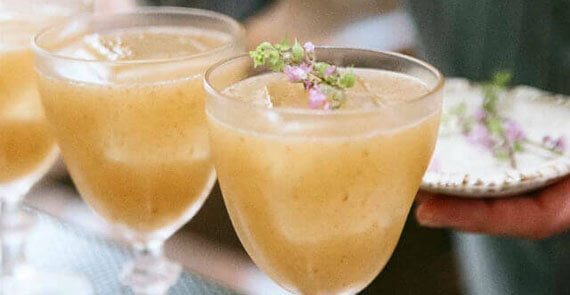 Plum & Toro is a casual yet modern Japanese dining and cocktail establishment that offers creative Japanese cuisine and beverages. It offers a beautiful, fresh, space for groups to enjoy gatherings of all sizes and occasions. Plum & Toro provides extensive varieties of bincho charcoal grilled and teppan items. Write A Review
The Single Cask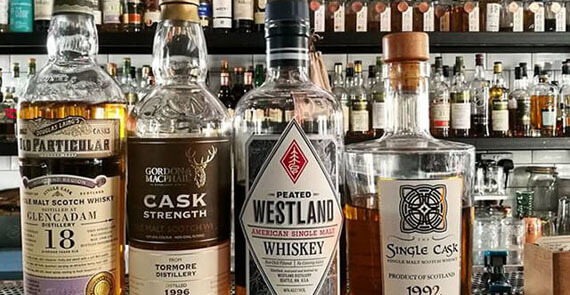 The Single Cask Whisky Bar is a whisky-filled refuge which seeks to provide individuals a sanctuary within which they can relax and unwind with a dram or one of our carefully selected whisky flights. The Single Cask Singapore conducts a multitude of masterclasses and special events on a regular basis. They also provide a range of different spirits and cocktails to entice and delight patrons. Write A Review
The Proof Flat by EC Proof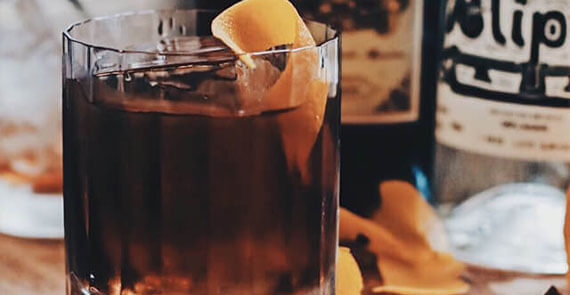 The Proof Flat by EC Proof  stocks a wide array of spirits, home bar tools, cocktail pantry items, and books to guide your way. EC Proof is your go to location for craft luxury spirits to stock up your home or office bar.  They offer amazing experiences to teach you more about spirits and cocktail making so you can enjoy your favourite cocktails at home. Write A Review
Leopold Gastrobar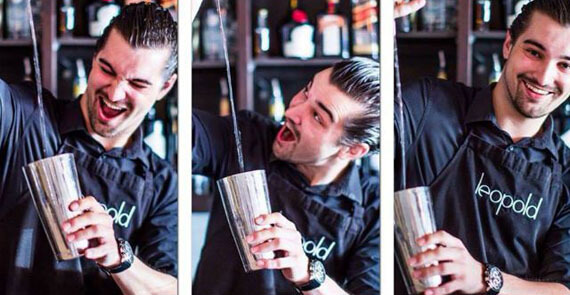 "leopold" is an Austrian Tapas gastrobar located on Tanjong Pagar Road and is owned and managed by 24 year old Austrian Mixologist and Chef Klaus Leopold. The 40 seater gastrobar offers Tapas cuisine which matches well with any drinks or wine. Everything is done here with passion for food & beverage. Leopold is all about quality – several unique spirits can be found behind the bar counter. Write A Review
Merci Marcel Club Street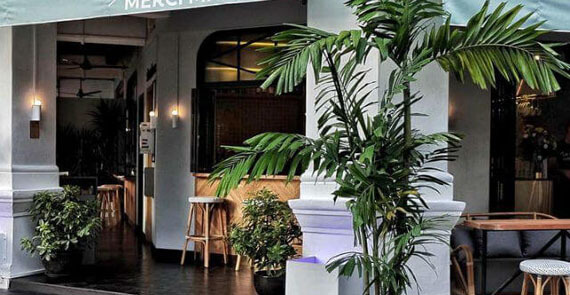 Rendez-vous over a cup of coffee, at brunch or for a quick lunch. Merci Marcel is a living and meeting space in the heart of Club Street. Savor sharing plates, and sip French wines or enjoy a cocktails in a chic-bohemian atmosphere. Just eat, share & love. Marcel cares about bringing you the best of the French boutique wineries. Imported in reefer conditions to keep all the flavor, all their wines can be enjoyed at home! Write A Review
Comments
it was only a little over a decade ago that Singapore did not even have a cocktail bar scene. How times have changed. There are literally hundreds of bars and dozens of world class cocktail bars these days scattered across town mostly in pockets. Get out and share the love. Many of the bars are listed here.
Amrith is really impressive. Small and intimate with about 20 punters a sitting. Carmen very entertaining
I've been to a lot of these bars and I have to say I've never seen anything like it here and I travel the world a LOT! Not only do they have what you want even if its something really rare or obscure, but it's presentation is 5 stars!