Hero Image : Violet Oon Facebook Page
With self-isolation and social distancing the norm in "The Age Of Corona", dining habits may need to change for many. 
However, just because you're in isolation or simply can't make it physicallyto your favourite restaurant, cafe or bar, that doesn't mean you can't enjoy a delicious meal or a few drinks in the comfort of your own home.
We've done what we do best, listened to our community, and started to complie a list of the Restaurants in Singapore who offer home delivery! From seafood bento boxes, to healthy grain bowls, and spicy Indian curries, you can satisfy all your cravings without leaving the house.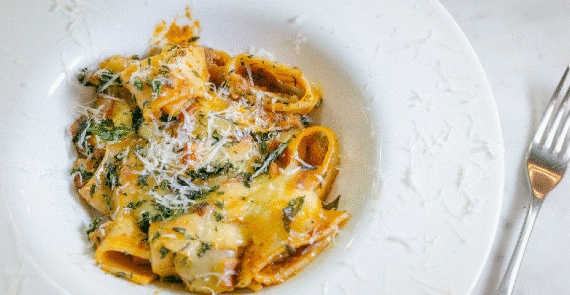 Nothing is more Italian or more satisfactory to eat than a bowl of pasta. And now they deliver Home Cooking Kits & Gift Cards. Each and every one of the pasta shapes is handmade daily using a variety of semolina and '00' flours combined with whole egg, egg yolks and water or a varying combination of these ingredients depending on the required texture, bite and intended use of the pasta, providing a different eating experience with every dish. Island-wide delivery for home cooking fresh pasta kits is now live! For in-store pick up call 6222 0627. All orders placed after 3pm will be delivered the following day. Island-wide delivery for home cooking fresh pasta kits is now live!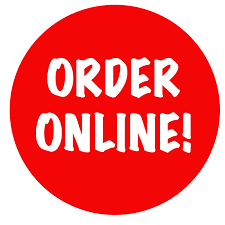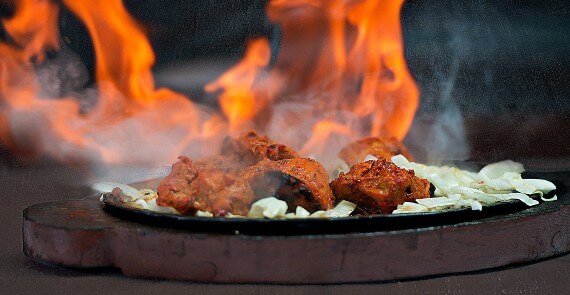 Curry some flavor at The Curry Culture, a fine dining Indian restaurant that offers up cuisine from the subcontinent! Munch on some Punjabi Samosas, or Onion Bhajji, or test your spice limits with a Vindaloo Curry, or the classic Chicken Tikka! Vegetarians can try the Palak Paneer, or the Vegetarian Tandoori Platter! Everything can be ordered online, so just a few clicks, and your Indian will be on the way. Note: The Curry Culture only accepts orders for lunch from 12:00 pm to 2:15 pm and dinner from 5:30 pm to 10:15 – so keep those timings in mind.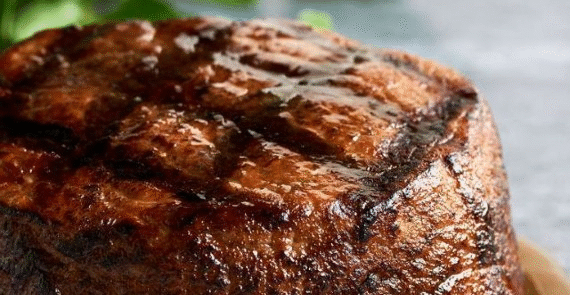 There are not that many high-end steak restaurants that have the staying power of Morton's. In May 2019, the outlet at the Mandarin Oriental celebrated its 21st birthday. It is not surprising - the steak emporium is regarded as one of the best in Singapore. There is literally nowhere that comes close.Try a dine in from this gem!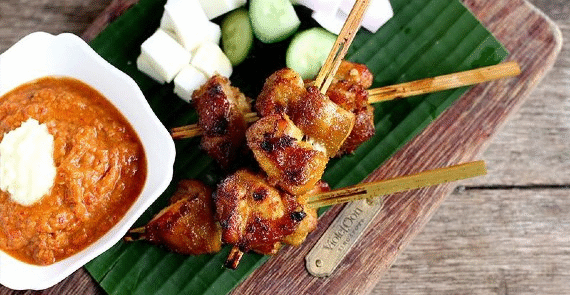 Craving some classic Peranakan cuisine? Violet Oon has got you covered! Since the end of February Violet Oon Singapore has been offering up island-wide delivery for their 'Petit Feasts'. Starting at $125 (inclusive of delivery) you can choose from three different menus with dishes like Rebung Masak Lemak, Beef Rendang, Chap Chye, Gado Gado, Dry Laksa, and more! Call +65 9834 9935, post 10 am or email [email protected] to place your orders! Make sure you order before 10:30 am for lunch and before 4:00 pm for dinner.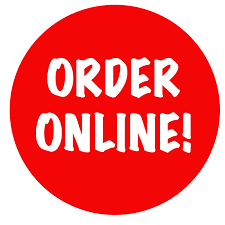 Looking for a great Middle Eastern restaurant? Look no further as Kazbar has it all. From catering to a 200 seater restaurant which includes al fresco and air conditioned spaces, and also offers home and office catering - this restaurant dishes out amazing treats. Kazbar is your Fortress, an authentic Middle Easern experience. Order Kazbar Online for a Middle Eastern culinary experience and leave with a kaleidoscope of flavours, the team will transport you to the Middle East. For the curious, the adventurous and those searching for a sanctuary to restore while embracing the kazbar experience.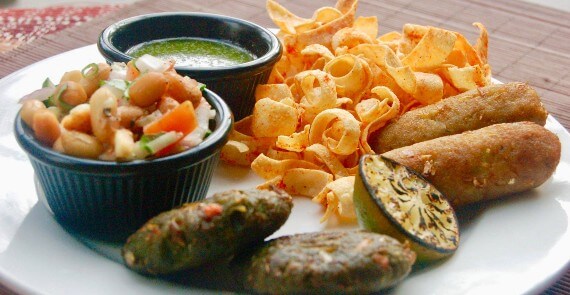 If the words Masala Dosa, and Thali hold any significance for you, then Raj Restaurant is sure to become a favorite during this time of social distancing. With delivery across Singapore, and a take away option as well, ordering online is as easy as hoovering a basket of papads! Order the thali if you'd like a few bits and bobs of everything, or try their selection of vegetarian kebabs like the Paneer Tikka Achari, or the Vegetable Sheekh Kebab. Raj Restaurant is completely vegetarian, so you can stick to your dietary preferences to boot.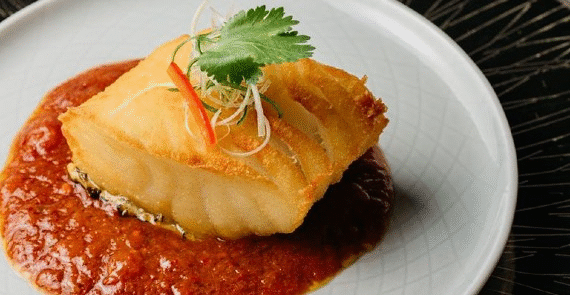 The OG when it comes to fresh seafood in Singapore, JUMBO Seafood is making your life easier with six new bento boxes for delivery! Starting at $10.80, you can choose from Salmon with Nonya Sauce, Sweet and Sour Chicken, Prawns stirred with Crab Chilli Sauce, and more! You can order through Deliveroo, Foodpanda, and GrabFood, or get an additional 10% off if you opt to self-collect from 12 pm to 2:15 pm! Plan ahead if you don't want to miss dinner, because the bento box is only available until 6:30 pm.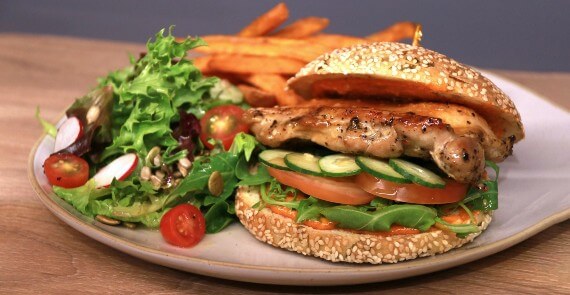 Just because you're self-isolating, that doesn't mean that your meal-planning should get left in the dust! At Cedele you can choose from 10 different grain bowls with options like Citrus Salmon Quinoa, a Vegan Sushi Box, or Teriyaki Sesame Chicken Brown Rice starting at $8.90! They also have healthy sandwiches, wraps, as well as desserts to satisfy your sweet tooth! Just remember to place your order two working days in advance, before 2 pm, to get everything sorted.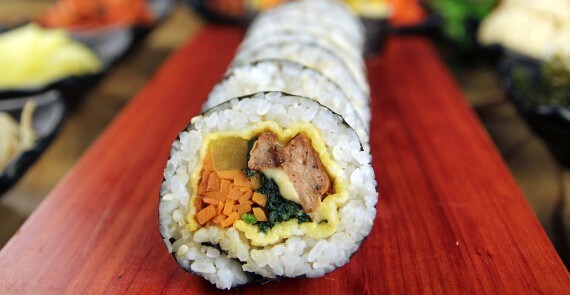 Feast on plant-based Korean inspired cuisine at The Boneless Kitchen! All their ingredients are sourced and imported from Korea for an authentic experience! Order their Korean Rice Curry, Kimbap, or their signature Soondubu Jjigae! The Boneless Kitchen offers up island-wide delivery and they're open from Tuesday to Sunday – you can also order ahead for a later date even if they're currently closed.
Comments
Local hospitality is taking it on the chin and taking it hard, although not quite as hard as The States or Europe, and Australia is not too far behind, although it is an economy that relies on people gathering and eating. So pivoting a business is key to keep the kitchen fires burning. One more such local institution Pasta Bar https://www.expatchoice.asia/whats/pasta-bar-chef-alessandro-giustetti-puts-keong-saik-dining-dens has joined the ranks and offer a new home delivery solution in their popular Home Cooking Fresh Pasta Kits. There's also a Baked Yourself Lasagna Tray for 8 [$120] which is the real deal...others businesses pivoting include Kazbar and the hugely popular National Kitchen by Violet Oon Singapore. Let us know about your favourite restaurants who are now delivering there awesome menus to your door!
Christina George you are a legend. This article you have posted today is just in time for Saturday "late lunch" for me. I am on day 2 of 14 days self isolation here in Singapore and there is nothing more tempting than to delicious take out....when you are locked in...check out Kazbar for some awesome meat dishes as well as a full range of Vegetarian choices. Cedele ( I usually would not be highlighting a chain ) but in this case they do some fabulous burgers and wraps. Try the chicken teriyaki Burger...or Raj Restaurant do some quick and easy Indian staples. Support your favourite restaurant. Pick up the phone. Give them a call and see if they are able to deliver to your door. And if you can still go out and about - try eating out and supporting the hospitality industry in the time of need. Service people need an income and by feeding you is their bread and butter.