Hero Image Credit : Angie's Oyster Bar
Hero Video : Greenwood Fish Market at Sentosa Cove
It's no secret that oysters can be an acquired taste - or fetish for that matter - but it's no surprise that booze and oyster pairings, popularized by Americans, are all the rage amongst the initiated.
If you're a fan of the aphrodisiac, and looking to slurp down oysters by the dozen (along with copious amounts of sparkles), 'seas' the day with this guide of the best oyster bars with happy hours in Singapore! Our Expat Choice ambassadors have given you all the tips you need to make the world "your oyster"!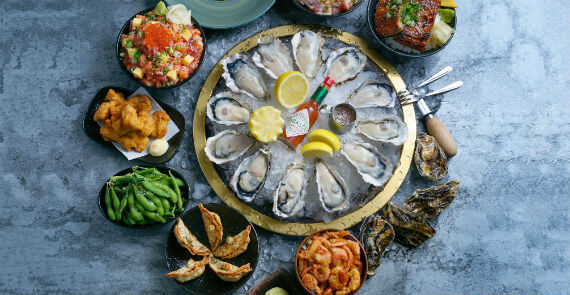 Don't break the bank at this lively location, that is certain to become a favorite! Head to The Oyster Bank for Happy Shucking Hour for $2 oysters and happy hours on booze! Slurp down some briny goodness from 5 pm to 8 pm on weekdays and 3 pm to 6 pm on the weekends. The Oyster Bar is a cozy space, so it's best to enjoy shucking in an intimate group for the best experience!
A. Funan, 107 North Bridge Road, Singapore 179105, #02-32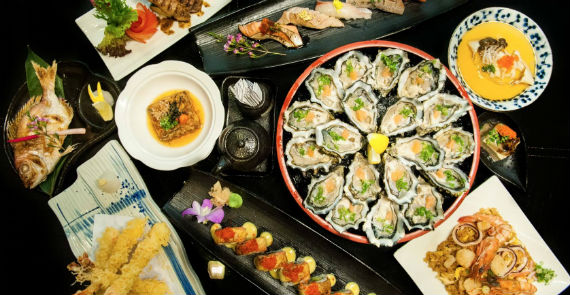 You might know Teru Sushi as your ever-reliable choice to get your Japanese food fix, but did you know that they're also famous for their fresh oysters served at only $1 a pop? Yes, we know, it's a total steal deal! Pair your delicious bivalve with some sake, and try the bento box if you'd like a little more variety. We'd suggest you make a reservation before visiting, as Teru Sushi has got a fiercely loyal clientele.
A. 50 Tiong Bahru Road, #01-01, Singapore 168733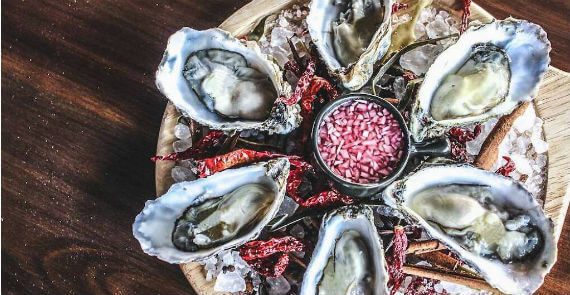 A part of FiftyRafflesPlace, a multi-concept dining collection, At Angie's Oyster Bar you can enjoy a dozen plump Normandy Mermaid Oysters for a "buck a shuck" from 6 pm to 8 pm! Feast your eyes on the spectacular view from 45 storeys up, while sipping a glass of bubbly. Make sure to get there at 6 pm on the dot, as the oyster offer is only available as long as stocks last!
A. 50 Raffles Place #45-01, Singapore 048623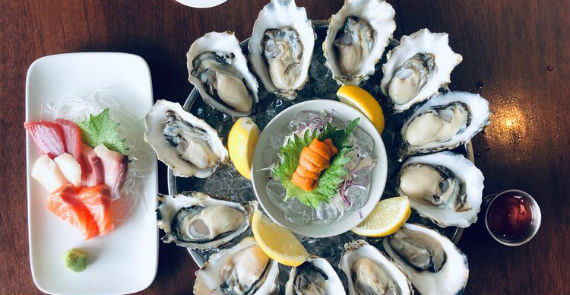 With the only raw bar happy hour in the country, Tanuki Raw is a must-visit location in Singapore's sprawling shopping district! The best part? They have happy hour offers on oysters every day from 5 pm to 8 pm; one drink gets you half a dozen oysters at $2 each! With $10 cocktails and $12 beers, we'd call that a steal deal!
A. National Design Centre Singapore, 111 Middle Road, Singapore 188969, #01-05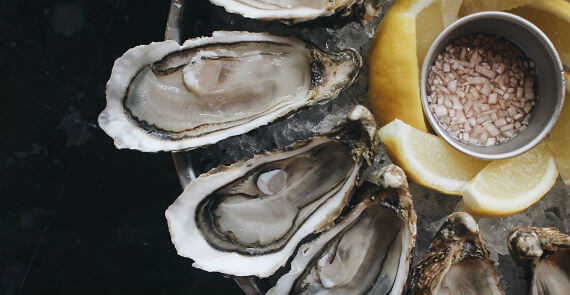 Skip out of office a bit early, and head to The Black Swan to take full advantage of their happy hours from 5 pm to 8 pm on the weekdays! Relish some delectable Fine de Claire oysters at $3, along with their house wines at only $9 a glass; the perfect way to unwind after a hectic work day.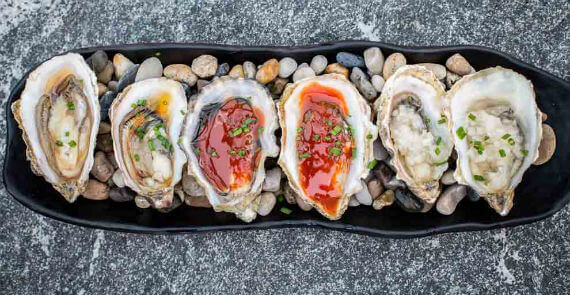 Order up prosecco by the bottle at $80 during Happy Hours at Southbridge, or a beer at $10 a pint. Enjoy a view of the Singapore River while slurping up half a dozen oysters in Umani, Tropical, and Habana flavours at $20 from 5 pm to 8 pm from Monday to Friday!
It's right there in the name, Greenwood Fish Market is a fish market, so they have an amazing stock of only the freshest seafood! You can rest assured that your oysters will be top notch! Don't miss out on their Tuesday offer of $2 a oyster when you order a main. However, this offer is only available at the Bukit Timah outlet, and the Quayside Isle outlet.
A. Quayside Isle Sentosa Cove , 31 Ocean Way, #01-04/05 098375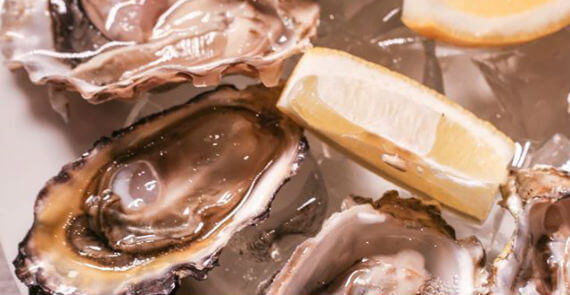 This cosy little speakeasy The Secret Mermaid hosts Oyster Hour on weekdays where you can feast on half a dozen of the aphrodisiac at $2 per oyster, for every drink you buy! Luckily for you, they also have happy hours on drinks from 5 pm to 11 pm daily – and the oyster promo applies to happy hour drink pricing as well – win win!
A. Ocean Financial Centre, 10 Collyer Quay, Singapore 049315, #B1-09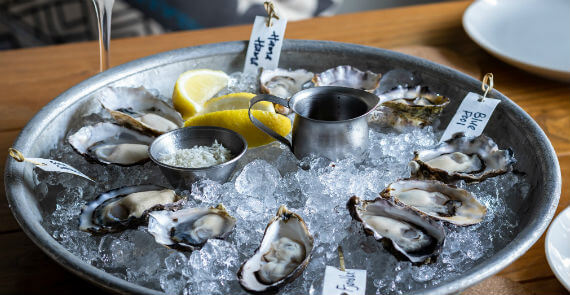 Conceptualized after a trip to the Hama Hama oyster farm in the Pacific Northwest, you can rest assured that you'll enjoy quality oysters at this joint! Gorge on fresh oysters at Humpback at $3 each, all day long, every day of the week! We'd suggest you visit from 5 pm to 8 pm so you can take advantage of the happy hours on libations.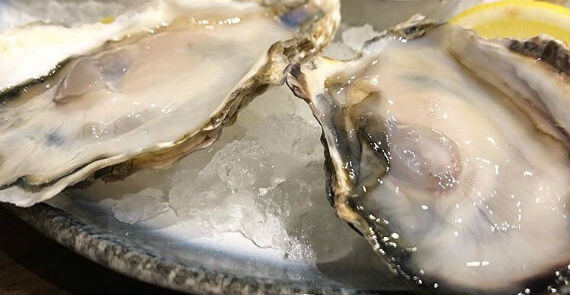 It's not only about butter at this recently opened French restaurant. Swing by Restaurant Beurre from 5 pm to 8 pm, Tuesday to Friday, and get your fill of oysters for only $2 a mollusk. Enjoy a glass of red for $14, and rest assured that you'll enjoy a generous pour as well.
A. 23 Bukit Pasoh Rd, Singapore 089837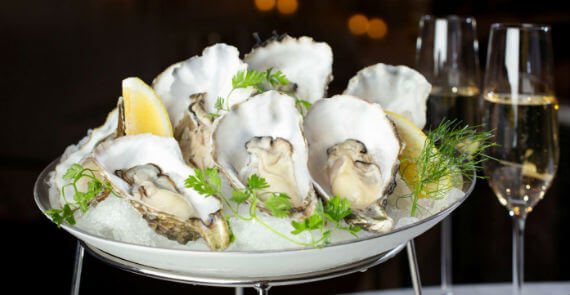 Make sure you clear your Wednesday evenings, because Mo Bar is running an oyster and champagne offer that is hard to resist! From 6 pm to 10 pm, diners can choose a two hour window where they can enjoy free flowing Ruinart Champagne and unlimited oysters for only $68 per head – don't pass this one up!