Sometimes, the menu options are simply too overwhelming; with so many tempting items how do you know what to pick? In such a predicament, it's better to leave the decision to the person who knows best - the chef! The phrase "omakase" literally translates to "I leave it up to you."
Traditionally, this expression is used by customers at sushi restaurants when they want to forego the option of choosing and allow the chef to make what his mood desires, or what he feels would be best based on the seasonal specialities. Here are some fabulous places where you can experience this one-of-a-kind culinary experience. Image Credit: Maison Ikkoku​​​​​​​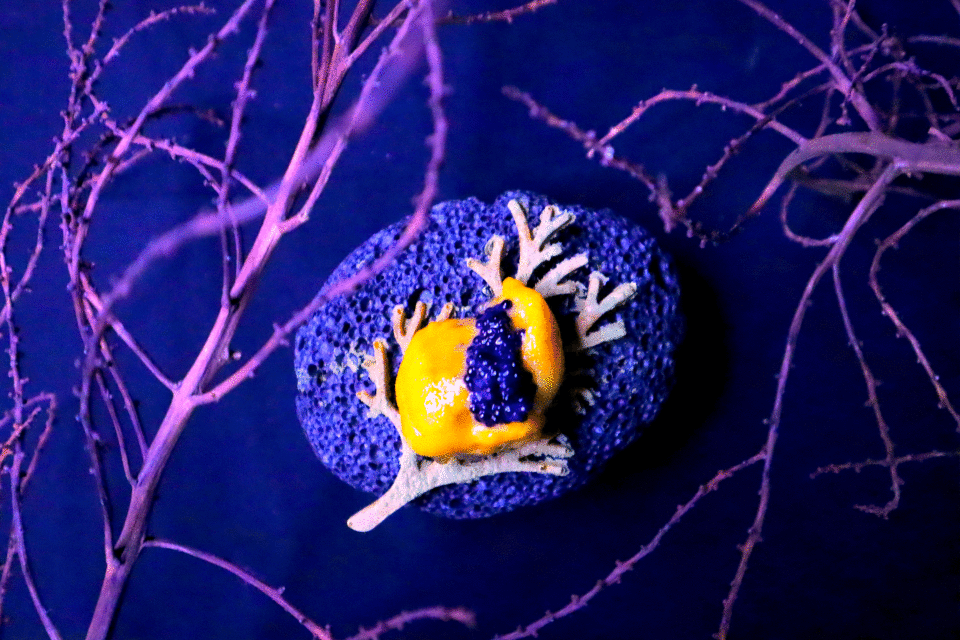 Maison Ikkoku is almost 11 years old and still inventive to the core. This new Omakase Experience has recently launched to great fanfare. Dine in absolute gorgeousness and be treated to a spectacular culinary journey when you dine on this 10-course set. There is a distinct focus on quality fresh seafood, all prepared a la minute in an open theatre kitchen right before your eyes. Make your Reservations for an Instagramable Omakase 10 Course Dégustation Dinner Experience, $128++ Per Person
INFORMATION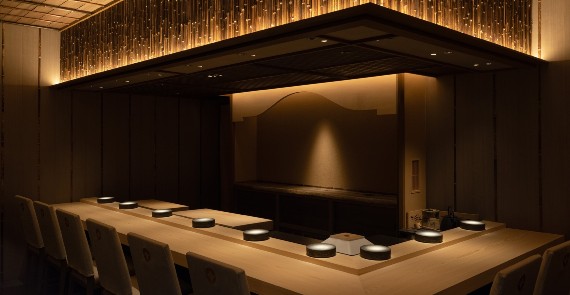 Image Credit: Oshino Facebook Page
For the chef at Oshino, every meal in the restaurant is an invitation to be wholly in the present, to savour each moment of the experience as the first and last of its kind. So leave your worries at the door and step into this beautiful establishment, with its tranquil environment and elegant ambience. Here, there are no bells and whistles. The stage is set only for the main event - the unforgettable Edomae sushi made just for you.
INFORMATION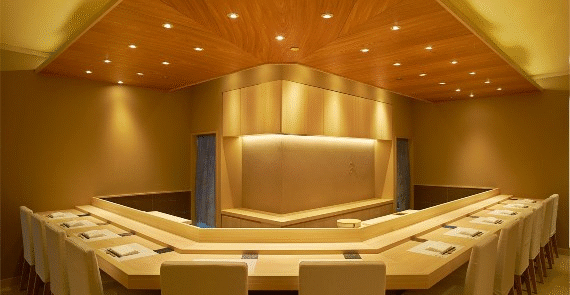 Image Credit: Sushi Kimura Facebook Page
After having your fill of shopping on Orchard Road, head over to Sushi Kimura, a 22-seater fine-dining, one Michelin Star restaurant that provides patrons with a private and intimate setting in which to enjoy some mouth-watering Japanese cuisine. The owner-chef provides customers with organic sushi rice from one specific farm in Yamagata Prefecture, which has been cooked in Hokkaido spring water. Some of the specialities include Abalone which has been cooked in Sake for eight hours, and the rice bowl with Uni, Ikura, chopped Toro and Onsen Tamago.
INFORMATION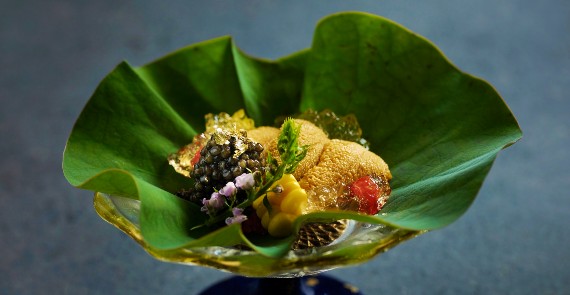 Image Credit: Ki-sho Japanese Cuisine Facebook Page
At Ki-sho you can either sit on the L-shaped hinoki wood counter with the other guests, or else reserve a private room on the upper deck for a more intimate dining experience. Either way, you will be able to enjoy the gorgeous hand-laid flooring and gold leaf wallpaper. So sit back and treat yourself to a cup of Sake and their mouth-watering Uni and Cavier that is made up of creamy Hokkaido sea urchin, Italian caviar, shiso flower and corn on a wasabi leaf. Yum!
INFORMATION
YOU MAY ALSO LIKE
The Gyu Bar 9-Course Wagyu-Focused Omakase Menu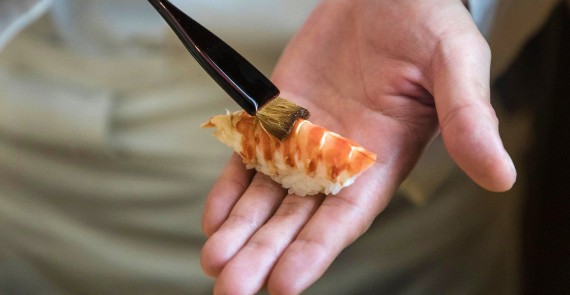 Image Credit: Sushi Kou Facebook Page
At Sushi Kou, the freshest fish and shellfish are given minimal treatment in order to bring out the food's natural umami. With over 20 years of experience, Chef Yoshio Sakuta is committed to bringing out the natural flavours and oils of the fish, and to provide patrons with a meal they will not be able to forget. Keep in mind, however, that there is only one seating per session for lunch and dinner, so rush to grab a place at this exclusive dining establishment.
INFORMATION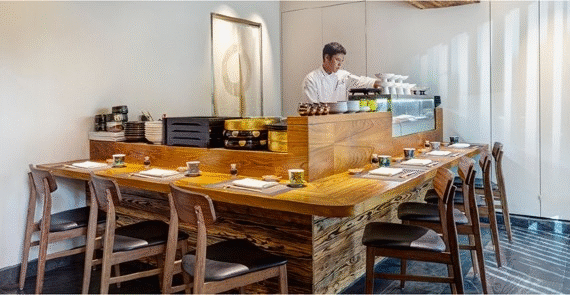 Image Credit: Syun
Head over to celebrity chef restaurant Syun for warm and professional Japanese service, cozy ambience and singular flavours. Sushi, sashimi and fresh meats are expertly meshed using contemporary Japanese and Western cooking techniques to bring out the unique and heavenly flavours. Finish off your meal with a strong sake exclusively brewed for the restaurant, or a glass of rare Japanese whiskey.
INFORMATION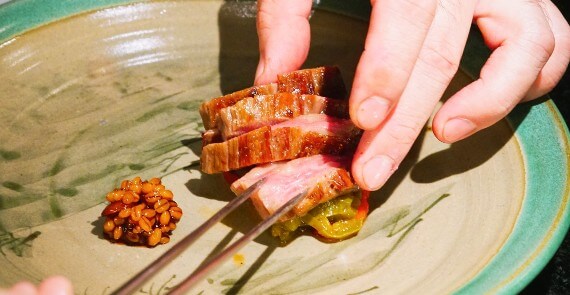 Image Credit: Takayama Facebook Page
You might have a hard time differentiating the food from Takayama Japanese Restaurant from artwork, they are that aesthetically exquisite. Gorge yourself on their multi-course menu as Chef Taro Takayama and his team create their special dishes to perfection right before your very eyes.
INFORMATION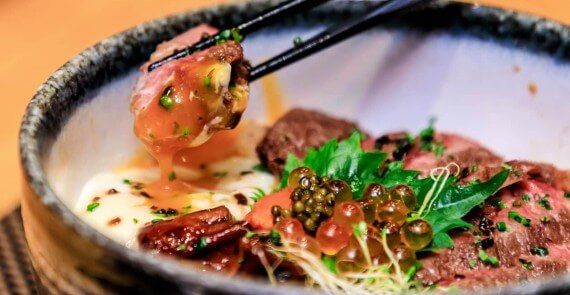 Image Credit: Fat Cow Facebook Page
If Wagyu beef is what tickles your fancy, Fat Cow is the epicurean experience you have been searching for. Calling themselves a 'Japanese inspired steakhouse,' Fat Cow offers a range of different beef preparations including Shabu-Shabu, Sukiyaki, Hobayaki or the ever-popular Sumibiyaki. The chef mixes elements of French cuisine with Japanese cuisine, creating dishes which are delectable and unique.
INFORMATION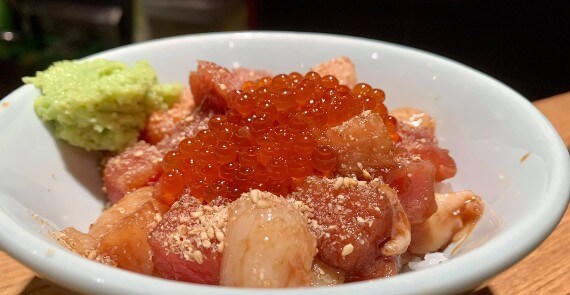 Image Credit: Teppei Facebook Page
Helmed by the cheerful chef Yamashita, Teppei Japanese Restaurant is the place to go for a more affordable Omakase experience. The chef is always experimenting, meshing elements of Singaporean cuisine with Japanese food to create mouth-watering delights for your taste-buds. Make sure you book well in advance though, as the restaurant's 22 seats tend to fill up fast.
INFORMATION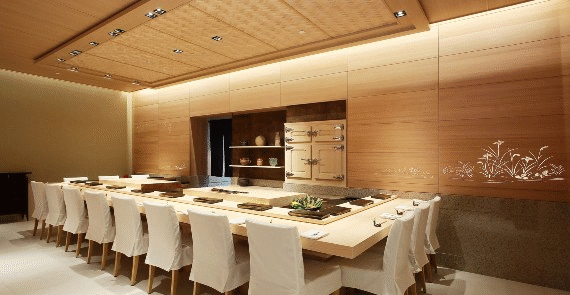 Image Credit: Ginza Sushi Ichi Singapore Facebook Page
Wild Japanese Tuna and sea-urchin are the speciality of Michelin-starred restaurant, Ginza Sushi Ichi. Ingredients are brought in from Japan and flown to Singapore 4-5 times a week so that the food served to its patrons is the freshest it can be! Even the sauces are shipped from their flagship store in Japan to ensure that the taste of their dishes is consistent.
INFORMATION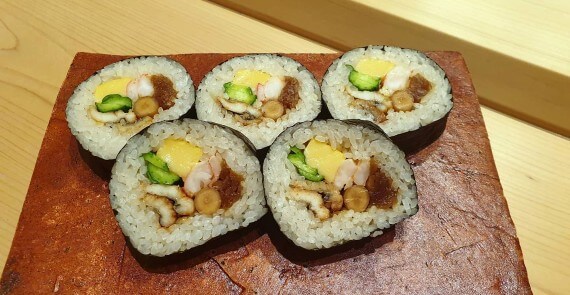 Image Credit: Shinji by Kanesaka Facebook Page
Some say that the Michelin-starred Shinji by Kanesaka is one of the best Japanese sushi restaurants in Singapore! The establishment is known for its fantastic quality sushi and its authentic dining experience. While every one of their dishes is spectacular, their tuna remains the favourite of its patrons. They currently have two branches, one in the St. Regis and one in the Carlton Hotel.
INFORMATION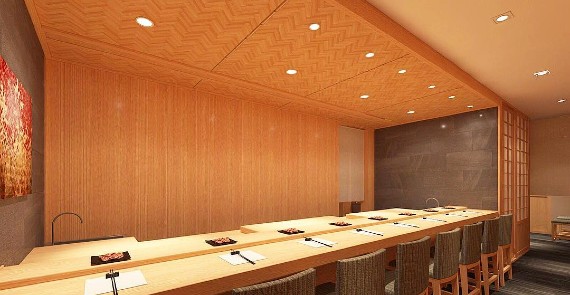 Image Credit: Shoukouwa Facebook Page
This world-class fine-dining establishment, hailing directly from Ginza in Tokyo, boasts not one but two Michelin stars. With only eight seats by the preparation table, patrons are promised personalized attention from the chefs. Shoukouwa prides itself on having the freshest fish flown in from Tokyo's famed Toyosu Market.
INFORMATION