Italian food may be comforting and homely but it can be exceptionally tricky to make from scratch. Making your own pasta, cooking it just right and tossing it with a sauce that uplifts the dish, these are magical touches that only a few can perfect.
Singapore has a plethora of Italian restaurants to choose from and while most of them are good, there are a handful which stand head and shoulders above the others. Here is our list of best Italian restaurants in Singapore. From cozy mid-range trattorias to artful dining rooms with views to die for, the restaurants may differ on many accounts, but they all converge in the fact that they serve delectable food. Main Image Credit: Garibaldi Main Video: Guccio Restaurante Expat Choice TV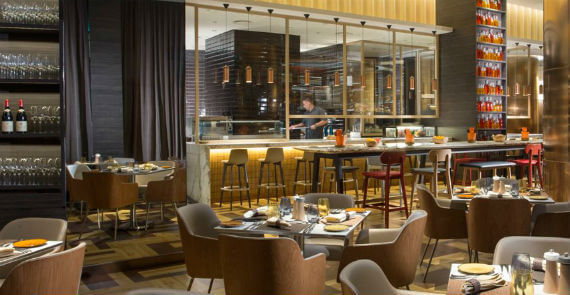 Grissini is a contemporary Italian grill restaurant specialising in premium meats and seafood prepared in a unique oven which combines a grill and oven in one, along with pastas, pizzas and classic favourites with a twist. The restaurant's unique Josper grill-oven is fired by charcoal and flavoured wood to bring out the aroma and texture of the ingredients. Food items such as t-bone steak, lamb rack, pork chop, octopus, cod and sea bream are grilled whilst keeping moisture in, creating optimal outstanding flavours. 
A. Grand Copthorne Waterfront Hotel, 392 Havelock Rd 169663
​​​​​​​
Garibaldi is one of Singapore's most popular and respected Italian restaurant landmarks in Singapore. Located along the trendy Purvis Street, Garibaldi provides a fine example of a stylish Italian eatery – modern, elegant yet friendly and dynamic. The contemporary and hip atmosphere has helped to make "Garibaldi" a classic Singapore social gathering place.
Distinguished for its fascinating character and strong identity, the atmosphere in the main dining area is always stylish without being stuffy. The enticing menu emphasizes authentic Italian cuisine prepared with the best ingredients mainly imported directly from Italy. The success of Garibaldi is based on serving well-prepared Italian food, executed with explicitness and taste and served with flair, care and attention. Full Garibaldi Details Here
Guccio is the new posh ristorante in town serving delectable Italian cuisine with exceptional wine pairing in an "oh-so-soothing" ambience. Kudos to Chef Marco for training the staff so well that every guest feels like royalty. Each dish is a delight, and we could truly taste the remarkably high quality ingredients that had gone into making every dish a masterpiece. We give full marks for style, presentation and taste. So go with your heart and order as you please! We would highly recommend "Guccio" for both social and official gatherings. And you will most definitely be back with a new set of guests each time! Ragini Maggon reviewed Guccio Ristorante – 5 star on FaceBook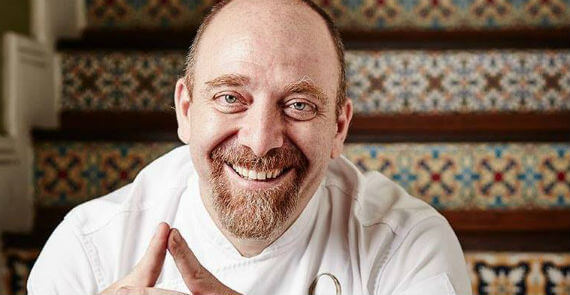 Chef Lino Sauro's contemporary Italian and Mediterranean cuisine Gattopardo Ristorante di Mare, is located at the heart of Tanjong Pagar with its historic charm and atmosphere.  Seafood has always been the soul and life of South Italy. You can expect a different and refreshing style of cooking from Chef Lino who brings his 25 years of culinary experience to the fore. Book in advance to avoid disappointment.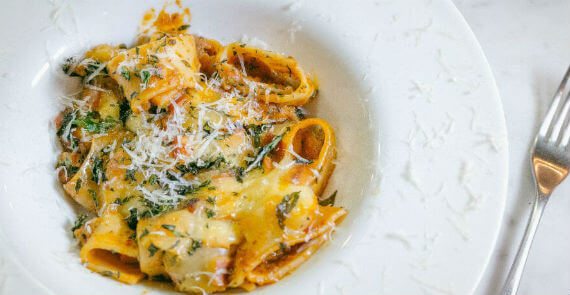 Nothing is more Italian or more satisfactory to eat than a bowl of pasta. Known across Italy as "piatto unico" or "a complete meal" pasta has become a symbol of the Italian way of life – a symbol of family and friends gathering around the table to share, laugh, eat and create memories. Each and every one of Pasta Bar's pasta shapes is handmade daily using a variety of semolina and '00' flours combined with whole egg, egg yolks and water or a varying combination of these ingredients depending on the required texture, bite and intended use of the pasta, providing a different eating experience with every dish. more here...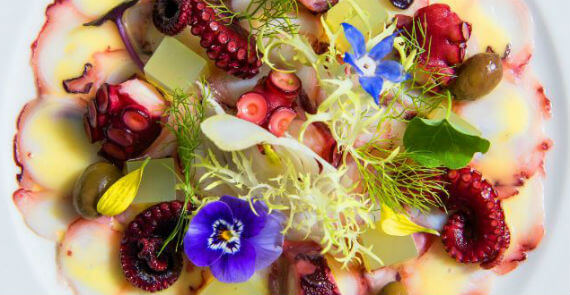 Glass doors swing open to unveil one of Singapore's most stylish Italian offerings, Alba 1836. On entering, the floor to ceiling wine cellar catches the eye, followed by a glass covered inner courtyard and open kitchen with louvered windows. The bar area is bedecked with designer golden hanging lamps which lead into a spacious, dimly lit main dining that opens out onto an elegant Al fresco Terrace.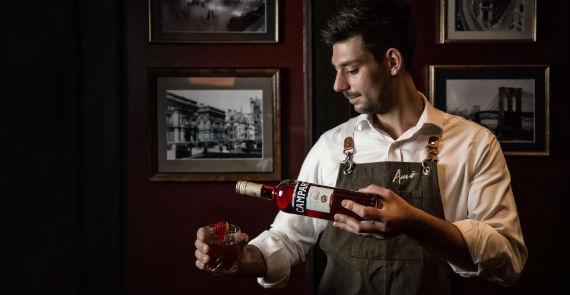 A social destination serving up a delicious slice of original Italian food and drinks inspired by authentic traditions and modern techniques. Drawing the best culinary influences from all parts of Italy, Amò presents an extraordinary communal feast of antipasti, true artisan pastas, homemade pizzas and large mains for friends and large groups to enjoy over. Made with natural leaven, semolina and extra virgin olive oil, Amò pizzas are light, seasonal and easy to digest - the result of patience, exceptional produce, and a fine-tuned knowledge of food chemistry.  Child Policy: Please note that Amò accepts children six years old and above. Full Amò Details Here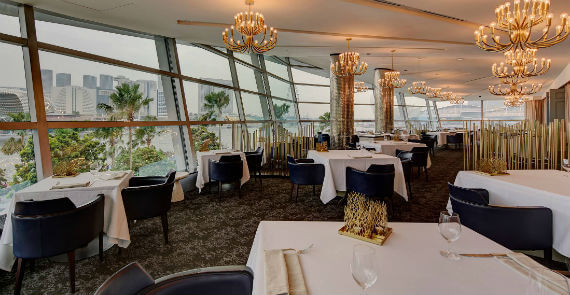 Sitting elegantly within One Fullerton with stunning vistas of the Marina Bay waterfront, Riviera is one of Singapore's best-known destinations for Italian fine dining with a view. The menu is a gourmand's journey of Italy's finest culinary influences.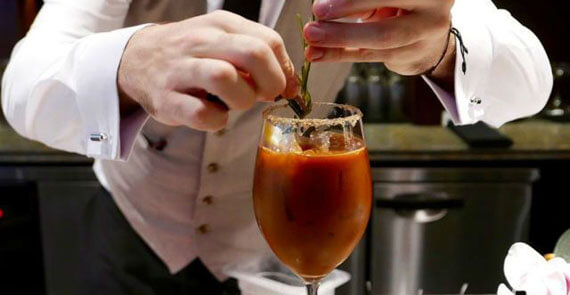 A fine Art Restaurant and bar by Beppe De Vito, honouring the Italian heritage and traditions. You will discover Italian cookery heritage and flavours bringing you a meal where passion for Italian cuisine is as important as the quality and freshness of ingredients. Ideal for corporate luncheons or exclusive dinners for 60 to 80 guests, event packages at Art Restaurant are customised to your needs. More here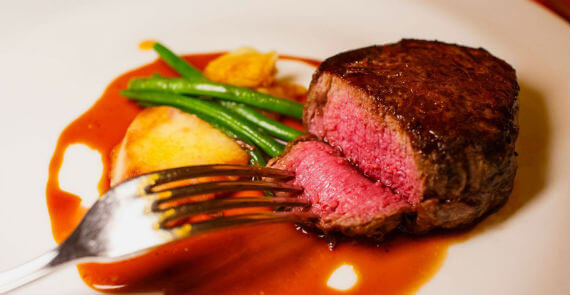 Burlamacco occupies the ground floor of 77 Amoy Street. It is a fine example of a stylish eatery - elegant yet friendly, accessible, dynamic, modern and unpretentious. The food follows in the tradition of Tuscany's classic cuisine where Chef Gabriele is from. Try the Sunday Brunch for only $58++ with the option to add free flow bubbles for an additional $20++ - Sunday 11:30am-2:30pm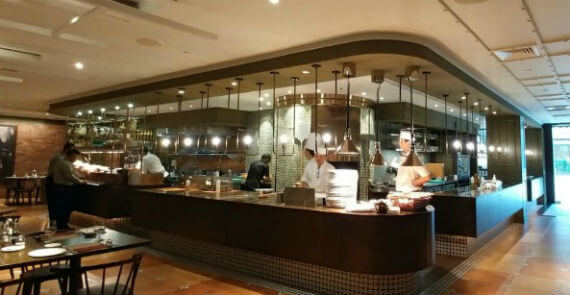 Fratelli, meaning "brothers" in Italian, brings you two dining experiences in one location – the all-day-dining Pizzeria and the dinner-service-only Trattoria. Helmed by Michelin-starred chefs, brothers Enrico and Roberto Cerea, whose family runs the acclaimed Da Vittorio restaurants in Italy, Fratelli aims to indulge your craving for the most authentic Italian flavours with refinement and style. Pizzeria The cosy ambience of this all-day-dining restaurant makes it the perfect place to savour the gourmet pizzas, pastas, antipasti and desserts created by the Cerea brothers. Trattoria An elegant, dinner-service-only restaurant that showcases the best Da Vittorio has to offer, with the Cerea brothers pulling out the stops for dishes that make convivial dining a joy. Full Fratelli Details Here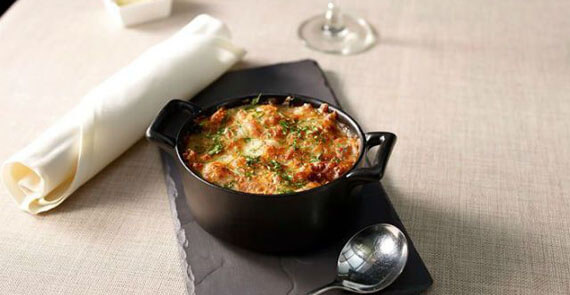 Located in the south-west of Singapore, HortPark is truly a horticultural gem that has yet to be discovered by many expats in Singapore. Nestled in the midst of this beautiful park is a stunning Vineyard. Showcasing a well-crafted menu attributing to the three dominant culinary divisions within the Creative Eateries group, Vineyard features the best of Thai, Italian and French cuisine. More here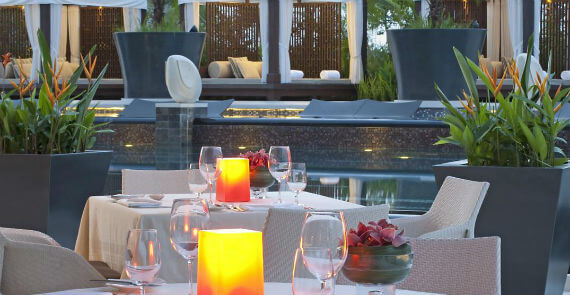 Enjoying a relaxed, convivial atmosphere, Dolce Vita puts a uniquely modern twist on the alluring flavours of authentic Italian cuisine. Authentic Italian cuisine with a delicious contemporary touch. Passionate about retaining the true spirit of traditional Italian cuisine, Dolce Vita features the freshest of produce and the finest seasonal ingredients, which are translated into delicious daily creations. Complete with floor-to-ceiling glass windows leading to an outdoor alfresco area, Dolce Vita regales guests with picturesque views of the city's skyline to complement the wonderful menu. Full Dolce Vita Details Here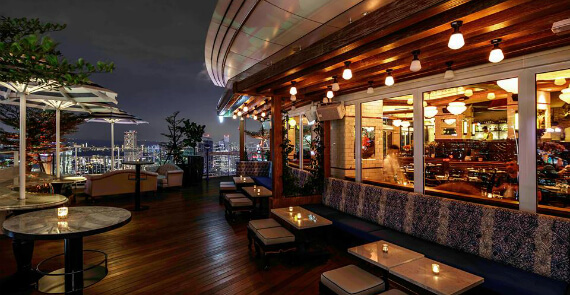 It is difficult to compete with the location of the newly opened Lavo. Perched atop Marina Bay Sands, the restaurant has alfresco seating under the stars with views of the anchored ships on one side and the entire city on the other. As memorable as the ambience is, the food does not linger behind and the kitchen doles out some of the best Italian dishes served on the island. The portions are huge, unlike most fine-dining establishments and the wine list extensive. Perfect for a celebratory dinner.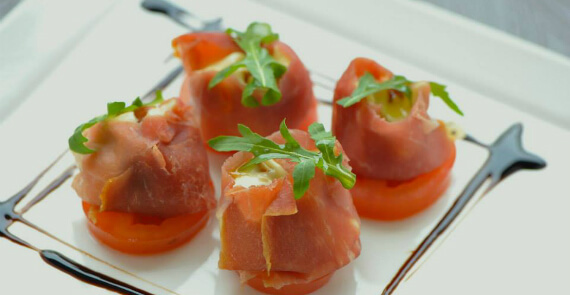 Its riverside location on Robertson Quay makes Bella Pasta a great choice for a weekend dinner. Alfresco seating along the river and authentic Italian food await you at this intimate restaurant. The interiors are simple, with cobblestone floors and rustic wooden furniture. A sister-concern of Bella Pizza, the restaurant has been serving delicious Italian food since 2010 and remains a top choice for Italian food in the city.   
Jamie's may be regarded as more of a brand that had an international family-type restaurant appeal so, with all the news about the UK and European closures and bankrupcy, we felt we should go down and see how they are dealing with the aftermath of the news here in Singapore. We are pleased to say - they shine as a family Italian restaurant and on all accounts are not directly affected, so it is business as usual - so they made it to our list. Taste the weekend roast special which changes every week and is available from Friday evening through to Sunday night at Jamie's Italian Forum outlet on Orchard also. Review here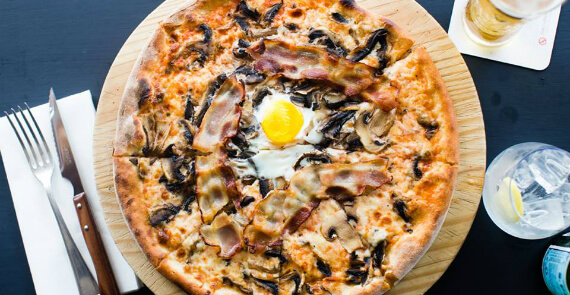 A trendy place that is irresistibly Italian, Ricciotti aims to make people feel like they are dining at a friend's place. The industrial interiors contrast with the home-style food packed with flavor and served with warmth. The music, the décor and the food all reflect the restaurant's philosophy of embracing modernity and cultural experiences with one foot firmly rooted in tradition.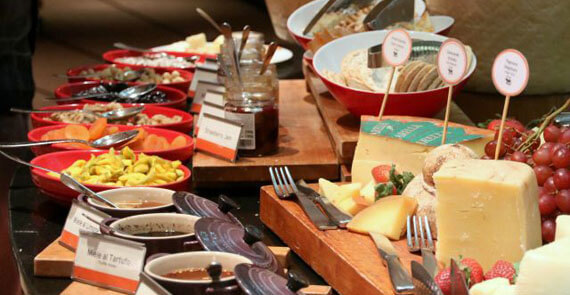 Basilico entices with an emphasis on fresh, seasonal and authentic Italian cuisine. Enjoy both à la carte and buffet options featuring a dazzling array of signature dishes and sumptuous spreads of antipasti, mains and desserts. Enlivening the dining experience is the theatre of activity surrounding a rotisserie, espresso bar and walk-in wine cellar, and an al fresco dining area on the terrace overlooking the pool. More here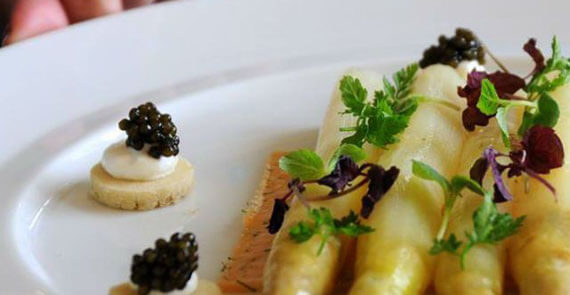 OSO is best known for serving cuisines from across Italy with OSO signature hospitality and wines. OSO by Diego Chiarini and Stephane Colleoni, enables guests to have a taste of Italy and a feel of Italy itself. Housed in a three-storey conservation building with main dining room, private rooms and wine cellar at Bukit Pasoh, OSO is best known for serving cuisines from across Italy with OSO signature hospitality and wines. More here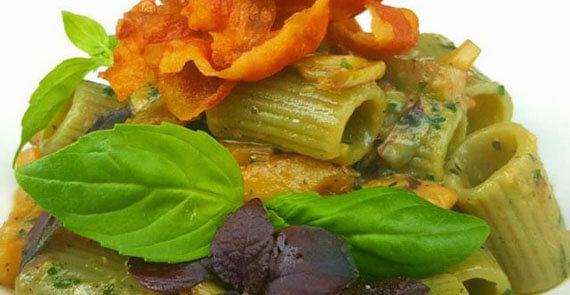 ETNA was founded in 2006 helmed by the determination to introduce authentic Italian cuisine and truly Italian dining experience in Singapore. Taken after Italy's most iconic volcano, the name ETNA also reflects the wordly renowned excellent produce and finest ingredients from the Sicily region. The name is also a clever play of representing the restaurant's pride and focus on delivering truly Italian hospitality, recognizing that Every Table Needs Attention. More here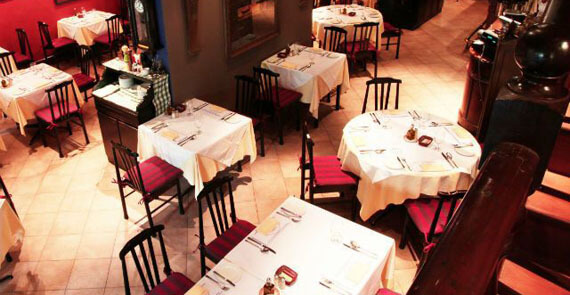 Established in 1991, award winning Pasta Brava Italian Restaurant is renown for serving up hearty, authentic Italian fare at very reasonable prices both in food and wine. The Founder, Chye Tan, who also founded World Express, partnered with Rolando Luceri to establish the success of the restaurant. Rolando sold his shares to his adopted Goddaughter, Sofi – who manages the restaurant today maintaining the Traditions of the past while creating new elements together with her long service PB team to serve cherished patrons of all ages. More here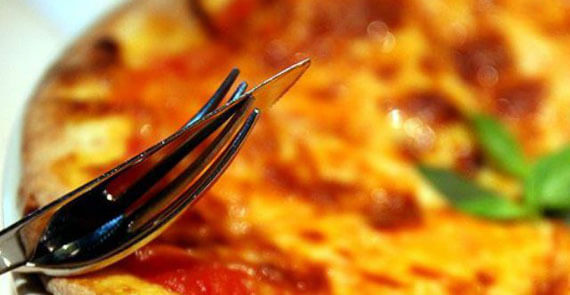 Mangiamo sells amazing Italian food at a reasonable price! Check out this little gem in the quaint Albert Court, close to both Rochor and Little India MRT! Mangiamo Pizzeria's (fka Persepolis Italian Restaurant) menu features a variety of Italian specialties, including classic and filled pastas, chicken, seafood and beef. All menu items are available for take-out! More here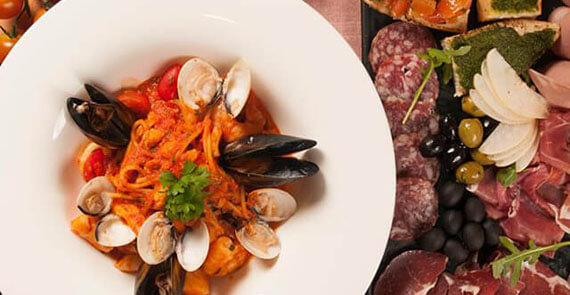 Consistently ranked as one the best Italian restaurants in Singapore, Rosso Vino is situated at Robertson Quay right by the Singapore river.  Complete with an al fresco bar and outdoor seating, the restaurant has a capacity of 100 pax. Inspired by the homely creations of a Nonna's kitchen, their kitchen focuses on using only the freshest, locally sourced ingredients. More here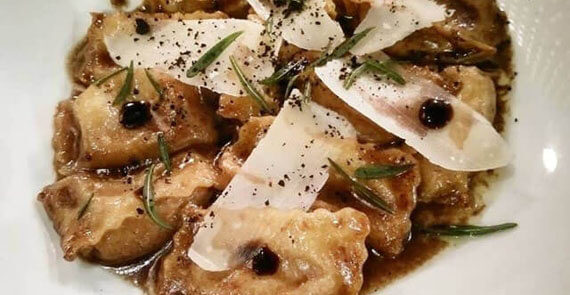 Nestled in amongst the heritage-chic shophouses of Nankin Row is SONS, a trendy, buzzy trattoria that embraces the very best of Italian restaurant and bar traditions with modern sensibility. Feast on the rusticity of honest, classic Italian food at SONS, while imbibing from the bar's great collection of all-Italian wines, craft beers, cocktails, grappa and the finest malt whiskies. They are the only place in Singapore to make their own specialty-cured meats, salami, and cheese in a custom-made curing room right on the premises. More here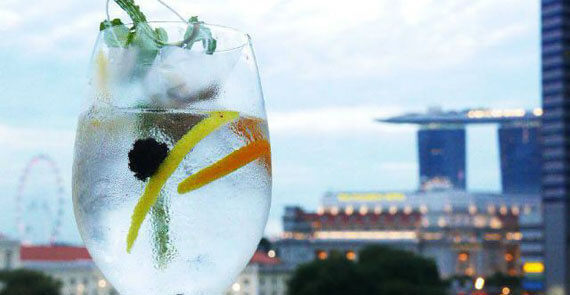 Perched on the top two floors of a newly-restored heritage shophouse by the Singapore River, Braci is a modern Italian restaurant and rooftop bar. Perfect for sundown and postprandial drinks. Overlooking the Singapore river, the casual-luxe 16-seater open-kitchen restaurant and 30-seater bar features progressive Italian cuisine and classic cocktails. More here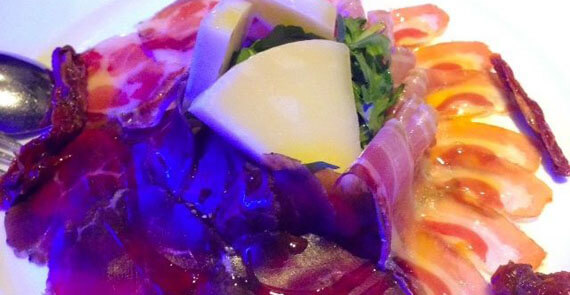 A small and intimate family-run Italian Restaurant. With just about 15 tables where the owner Fabrizio and his team will spare no efforts to zip around the tables. Kitchen and bar to ensure that everything is well attended to and make you feel at home. More here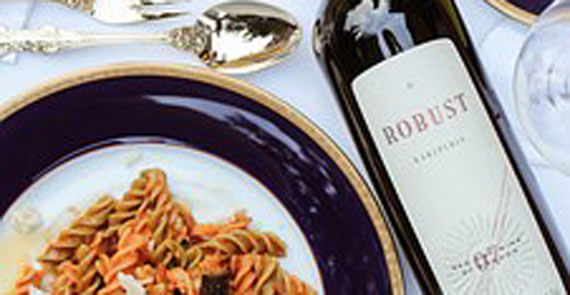 CiBO italiano is a fine retailer in Singapore selling exclusively Italian food, wine, beer, drinks, imported directly from Italy. They are proud to sell only the best Italian products, coming directly from the Italian artisan companies, base on long time traditions. Every week they update their offer based on the italian seasons (every season has the own typical products), and new selections. More here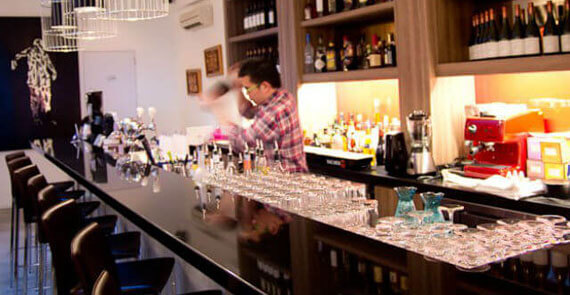 Feeding hungry wine-lovers since 2011,Praelum's kitchen brigade include Head Chef Venkat from India, and Jose Calderon from Phillipines. Walk by, take a peek through the glass, bring an empty stomach and some safety goggles. With a combined culinary experience of more than 30 years abroad in America, Europe and Asia, the 2-man team can constantly be heard banging pans and engaging in "friendly" banter behind our kitchen door. More here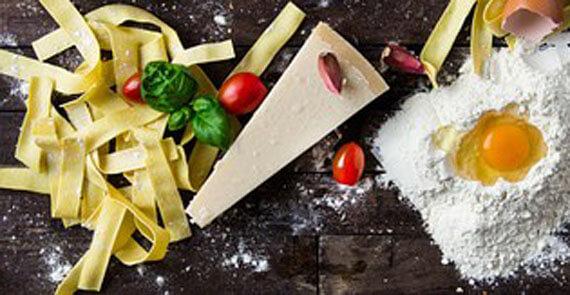 Experience an exciting menu featuring flavors from the Mediterranean with a creative flair. Escape the hustle and bustle and enjoy stylish alfresco dining. Stroll in for their wholesome weekend brunch or unwind over their fresh fruity cocktails. More here