Michelin starred restaurants are often perceived as being too fancy (read expensive) but this needn't be the case.
There are plenty of affordable options in Singapore with the Michelin stamp that you can try out without breaking the bank. Here is how to go gourmet and not go broke in the process:
Liao Fan HK Soya Sauce Chicken Rice and Noodles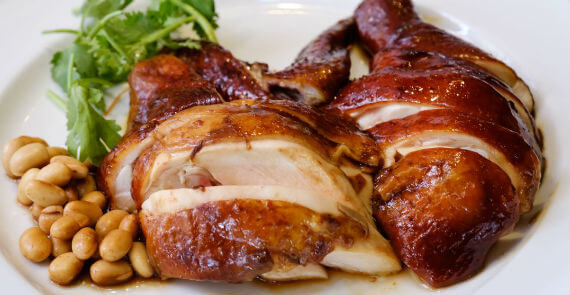 image credit: The Peak Singapore
Touted as the cheapest Michelin meal in the world, Hawker Chan offers the most delicious Hong Kong soya sauce chicken rice. The culinary world was stunned when this humble stall got the coveted star but one bite of that moist chicken or roast pork and you will know why. To cater to the swelling crowds that followed the announcement, another outlet was opened in Chinatown, this one with air conditioning and tables. But the pricing remained affordable, increasing from $2 to only $3.80 for a plate.
Alma by Juan Amador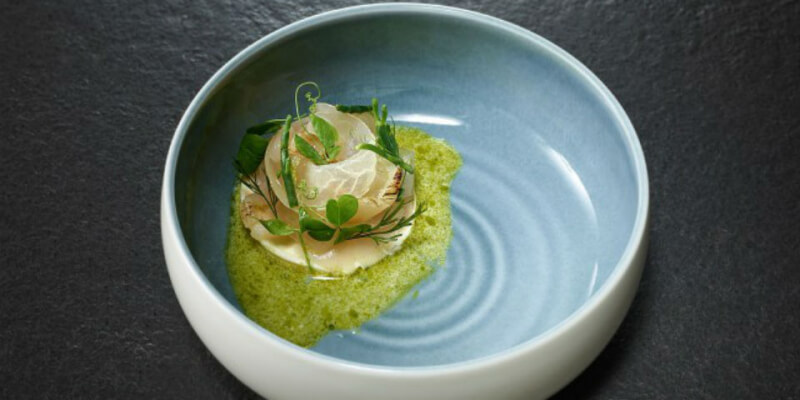 Located next to the Goodwood Park Hotel, Alma offers a surprisingly well-priced set lunch. For $39++, you are served an exquisite 3-course meal which will have you coming back for more. The food is European with an Asian twist, familiar flavours but executed with rare panache. The Chilean Seabass is spectacular, textbook perfect with a golden crust and flaky fish within.  
Crystal Jade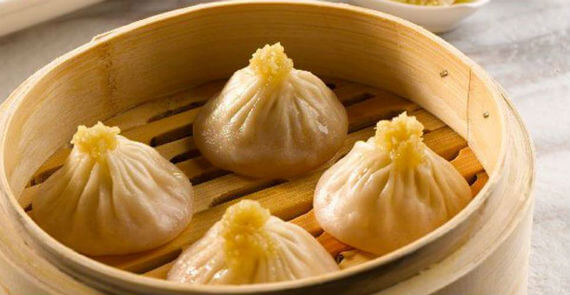 pictured: Crystal Jade La Mian Xiao Long Bao​
One Michelin starred Crystal Jade is perfect for family meals when you crave comfort food. There are plenty of dishes for all spice levels, ranging from flavourful ginger scallion steamed fish to a fiery red pepper chicken. The outlet located in Paragon Shopping Centre received the star, but the food at most of their restaurants is at par. As one of our readers commented, "It is difficult to go wrong with Crystal Jade".
Hill Street Tai Hua Pork Noodle
This hawker stall snagged one star for what is touted as Singapore's best bak chor mee. The queues however, have only been getting longer and wait time of two hours is not unusual. You can choose the size of your bowl and with the largest priced at $10, you may as well indulge. The ingredients are fresh, noodles cooked to order and the sauce notoriously addictive. 
The Song of India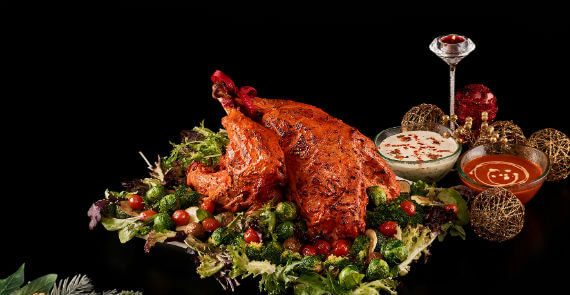 Though there are many great Indian restaurants in the city, The Song of India is the only one which was able to get Michelin's recognition and one star. Serving north Indian curries, kebabs and other fare, the best way to sample the food here is to go for the lunch buffet. Priced at $36.90++ (Mon-Sat) and $46.90++ (Sunday), you can eat to your heart's content.   
Happy hours at Waku Ghin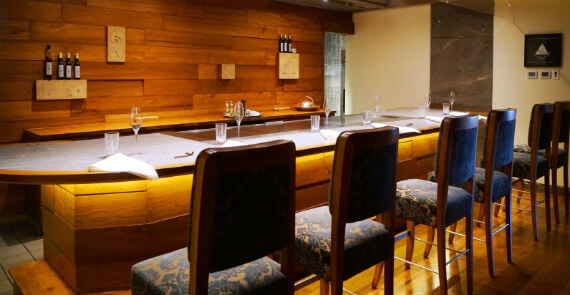 The last one on this list also has the distinction of having received not one but two Michelin stars. Japanese restaurant Waku Ghin offers a 10-course degustation menu which at about $500 per person is definitely on the steep side. However, what many do not know is that a couple of celebrity restaurants in Marina Bay Sands, including Waku Ghin, offer happy hours ( read social hours ) for beverages every Tuesday 6-9pm. This would be the perfect time to head to the bar at Waku Ghin and try out their Samurai Mule, a sake-rendition of Moscow Mule that just may be the best cocktail in the city. Priced at $12 after the 50% discount, you don't need to necessarily stop at one!