Image Credit: Mimi Facebook Page
Singapore is coming back to life when it comes to visiting a restaurant and dining out in a small group. Punters just can't get enough of what we post when it comes to food on Expat Choice so, once again we are doing the leg work for you.
Don't hold back on any celebration be it a birthday, anniversary or reaching a milestone in your life. Spread it out and keep the vibe going right through 2020. Feel the spirit of Singapore in the many restaurants dishing out sumptuous Singaporean flavours. Here are our five favourite picks which have a distinct local flair.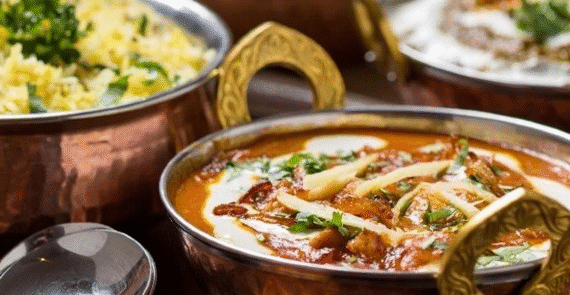 AWADH cuisine is known for its regal savoury flavours and now it is available as the genuine gourmet cuisine in Singapore. AWADH promise you an exquisite experience packed with delectable flavours and fragrances that will take you on a journey of Royal AWADH. The influence of AWADH history and culture on the cuisine gives it its rich flavour. The kitchens only use masalas freshly pounded by hand or on a sil batta. AWADH cuisine uses over 75 spices in its preparations, bringing alive centuries of culinary stories with every bite. 
A. The Centrepoint, 176 Orchard Road, Singapore 238843, #01-33H
S. www.facebook.com/awadhdining/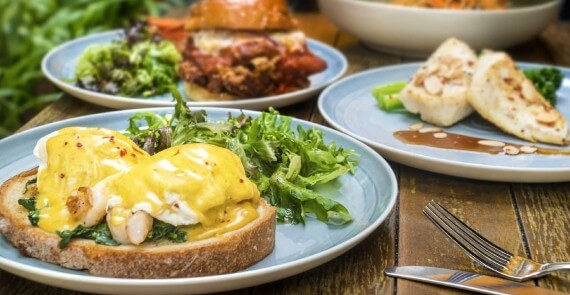 Image Credit: Oriole Coffee + Bar Facebook Page
Singaporeans love their beaches and equally love their chilli crabs and currently there's no better place to dig into them than Oriole. Why? They've added a bunch of chilli crab dishes to their menu and if you love the dish, gather your friends and order them all. They've got Chilli Crab Pizza, Chilli Crab Linguini, Chilli Crab Mac & Cheese, Waffle Fries with Chilli Crab Dip and Crispy Wings with Chilli Crab Dip. What better way to blend-in with the celebrations right?
A. Pan Pacific Serviced Suites Orchard, 96 Somerset Rd, #01-01 238163
S. www.facebook.com/OrioleCoffee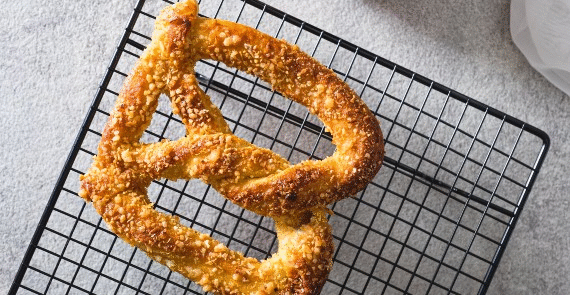 Image Credit: Auntie Anne's Singapore Facebook Page
Celebrating with a coconutty treat, Auntie Anne's is all set to make special, limited-edition heart-shaped Coconut Pretzel to be dipped into Gula Melaka Dip, a sweet dip made with palm sugar. You can order it online. They're selling for S$4.60. Do enjoy their other delicious pretzels, cinnamon sugar sticks, almond bites and basically all the treats that'll evoke the child in you.
A. 68 Orchard Rd, #B2-37 Singapore 238839
S. www.facebook.com/AuntieAnneSG/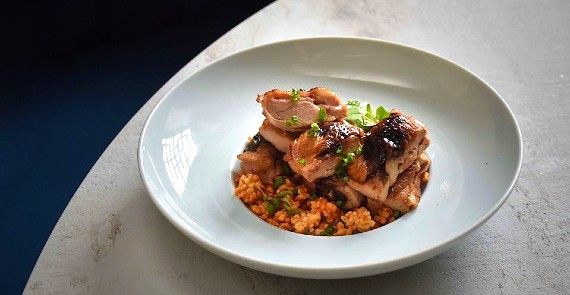 Image Credit: Mimi Facebook Page
A Singaporean favourite, Hainanese chicken is something you should definitely try out if you haven't so far. While you'll find it in many Chinese restaurants, we recommend ordering it from Mimi as its chefs have recently added a healthy twist to the dish and refined its look. They make Hainanese Black Chicken Rice. The dish is made with arborio rice, which is healthier and is made with a few drops of squid ink giving it an intriguing black look. Paired with a black chicken, again healthier than regular chicken, the dish is paired with their home-made chilli making it oh so tasty.
A. 3A River Valley Road, #01-02 Singapore 179020
S. www.facebook.com/mimirestaurantsg/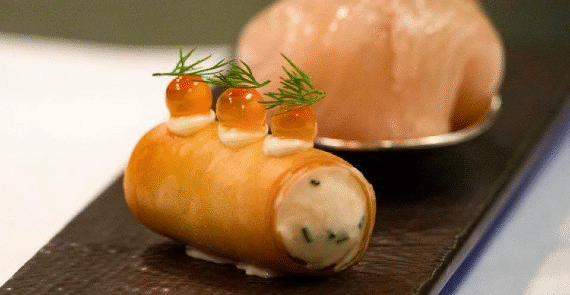 Image Credit: Spago Singapore Facebook Page
Celebrate with a special dinner at Marina Bay Sands' Spago as they've got an amazing menu. Reserve your table to dig into Kaya Toast (seared foie-gras, pandan-coconut jam, foie-gras espresso mousse, toasted brioche), Handmade Sweet Corn Agnolotti, Japanese Sea Bream "Laksa", and Salted Caramel Souffle. The beautiful and airy outdoor terrace is where you'll want to be for spectacular skyline scenery. Featuring a fine dining restaurant and terrace lounge with an al fresco bar overlooking Marina Bay Sands' famous infinity pool,
A. Sands SkyPark Marina Bay Sands, 10 Bayfront Ave, Tower 2 Level 57 018956
W. www.marinabaysands.com/restaurants/celebrity-chefs/spago.html
S. www.facebook.com/SpagoSingapore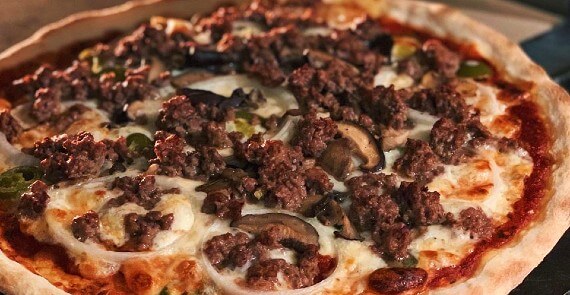 Image Credit: Da Paolo Pizza Bar at Holland Village Facebook Page
By now you must know the popularity status of chilli crab amongst the locals, and we're sure you've tried it at least once or twice on occasion.  Da Paolo Pizza Bar boasts artisanal Italian thin-crust pizza and a good selection of antipasti, salads and pasta, with Italian wine and beer to complement. Its relaxed, contemporary setting makes it the perfect spot for a business lunch, dinner and drinks with friends, or weekend brunch with the kids.
Comments
Don't just hold back on all the festivity for the one day but spread it out and keep the vibe going right through August. Feel the spirit in the many restaurants of the island celebrating all month long dishing out treats with sumptuous Singaporean flavours.
Known as Clarke Quay's Best Kept Secret Set against Clarke Quay's storied backdrop of oriental intrigue, Mimi is a swanky and chic Modern Chinese restaurant by the award-winning lifestyle and F&B company, 1-Group. Nestled on the upper floor of The Riverhouse, Mimi offers a quiet recluse from the bustling Central Business District during lunch hours with its wholesome lunch sets and dim sum selection. Come day's end, the restaurant transforms into an enchantingly vibrant spot serving an impeccable array of Modern Chinese tapas, beers, wines & baijius. Do check out the menu - https://www.mimirestaurant.sg/menu
Giving you more reasons to be merry! Our entire menu is freshly baked from scratch in-store, ensuring the highest possible quality, to give you that true home-made taste. For a limited time only, enjoy 55% off our Coconut Pretzel with Gula Melaka dip with any purchase ($2.07). Available in-stores and online at http://order.auntieannesg.com/. Enter promo code: 'SG55TH' to enjoy the promotion.