What do you think about 2019 Singapore Nightlife Guide?
Image Credit 360 Lounge Video Credit: Cool Cats Singapore
Singapore comes alive at night, especially when the weather is dry and the air is warm.
We all love to get out and about and venture into new found places after dark, but it's so easy to become overwhelmed by the choice, we wanted to show you the best this town has to offer – from the Expat Choice perspective. A little bit of this and a little bit of that...Oh Yeh!  cocktails, bars, cafes, restaurants and clubs – our guide aims to help you make life in Singapore a little more adventurous. It's not comprehensive by any means - This guide will certainly point you in the right direction. Go Forth!
Duxton & Tanjong Pagar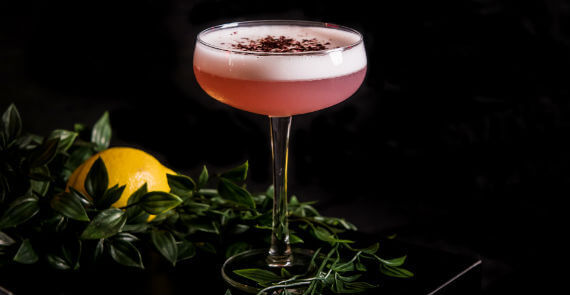 Risky Business is a Tom Cruise inspired bar concept on leafy Duxton Hill. Check this new and unique entrant to the burgeoning cocktail bar scene in Singapore. The bar might be dubbed Risky Business but is all set to carve a niche with its standout theme in this crowded dining enclave. Whether it's a night out with friends or a quiet drink after work, this casual, unpretentious bar promises a fun place to hangout with a playlist of 60s to 90s music and plenty of sing along tunes. Monday to Saturday, 5pm to midnight Happy Hour is between 5pm to 7pm - $11 Asahi Draft, 1 for 1 deal for weekly classic cocktails and a welcome shot for the fairer sex every Thursday Ladies' Night.  Read Feature Article Here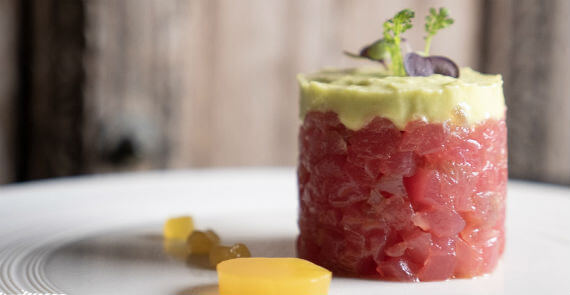 The award-winning Barracuda Restaurant transports its fine-dining experience from the beaches of Koh Samui to the city life of Singapore. The Singapore branch doesn't have the advantage of sea breezes and holiday makers, but it makes up for it with its warm wood interiors and lots of natural light. What is carried over though from Koh Samui is German-born chef Ferdinand Dienst's experience with melding Mediterranean and Asian flavours with quality produce. contact and location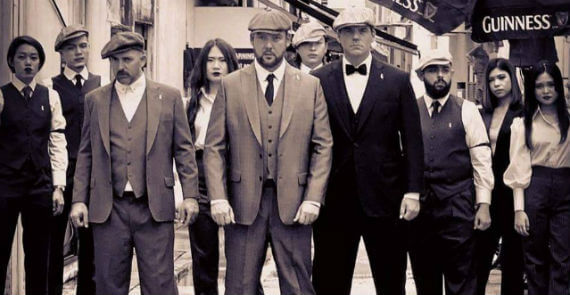 The Monarchy, known for playing host to both royalty and celebs alike, is the brainchild of nightlife veterans, Robbie Hoyes-Cock, the CEO & Founder of the world's most glamorous Formula 1 weekend after-parties The Podium Lounge and Steve Yallop, former Director of Pangaea at Marina Bay Sands who have been organizing high society club nights in Singapore since 2005. contact and location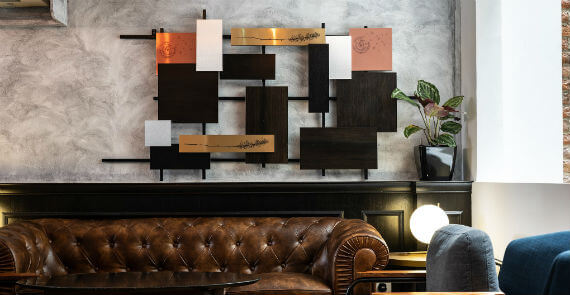 The Lounge Bar, located on the second floor of a beautifully restored shophouse and tucked away on Duxton Road, is curating Singapore's finest Savoie inspired cocktails. With over 40 herbs flown in directly from the stunning French Alps, The Lounge Bar is the Lion City's first drinking establishment offering such a dedicated selection of herb inspired cocktails, bringing a little slice of the alps to the Lion City. A wide selection of Wines and Sake are also available for guests to choose from. The list comprises of over 200 expressions of wines from France and 25 Sake ensuring that all palate needs are met. contact and location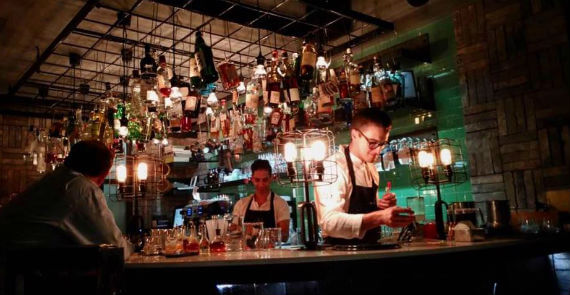 Head Bartender Joe Schofield hard at work (pictured) creating conceptual and innovative drinks that not only stand on their own but also complement the avant garde dishes that Chef Ryan and Tippling Club are known for. Tippling Club Restaurant/Bar in Singapore, one of Asia's most talked about venues where progressive cuisine is paired to unique cocktails. Recent awards include 2017 Asia's 50 Best Bars - Tippling Club ranked 11th, 2017 Spirited Awards Top Ten Worlds Best Cocktail Menu, 2017 Spirited Awards Top Ten International Bartender of The Year Joe Schofield and the 2017 Singapore Bar Awards Winner Best Restaurant Bar. Contact and Location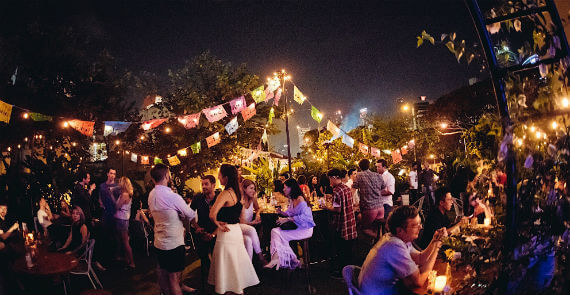 Lucha Loco is known as Singapore's first Mexican taqueria which meets two critical needs in your life - gourmet Mexican street food and crazy Mexican wrestling. Enjoy a casual 100 seat restaurant and garden bar serving with some of the finest Mexican street corn, ceviches, taco's, and other tasty Mexican delights served north of the border.  No reservations; Walk-in only. However Luca Loco do accept group bookings for groups of 6 pax or more. contact and location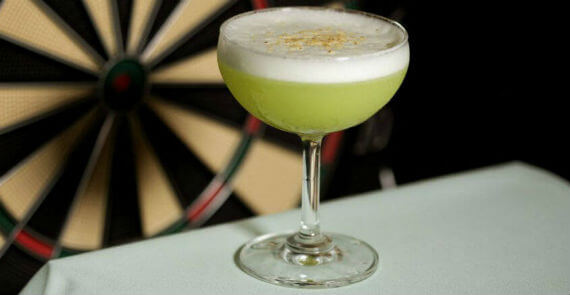 You will find classic cocktails, craftsmanship and precision here at Jigger & Pony, appearing in Asia's 50 Best Bars list for the second year in a row. Named after the double-coned measuring device used by bartenders to accurately pour out liquid, Jigger & Pony is a tribute to the 19th-century, when cocktail recipes were listed in "jiggers" and "ponies". Home to classic cocktails and fresh interpretations of the same, Jigger & Pony caters to both the informed as well as the freshly acquainted cocktail drinker. Jigger & Pony is especially great for groups, with crowd favourites like the Punch Bowl being absolutely ideal for a large party of friends. This is unquestionably a place where you can spend an entire evening. Contact and location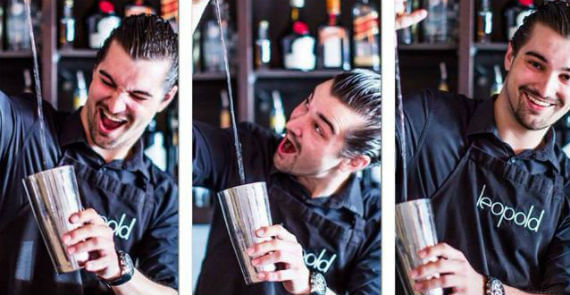 Leopold is an Austrian Tapas gastrobar located on Tanjong Pagar Road and is owned and managed by 25 year old Austrian Mixologist and Chef Klaus Leopold. The 40 seater gastrobar offers Tapas cuisine which matches well with any drinks or wine. Everything is done here with passion for food & beverage. Leopold is all about quality – several unique spirits can be found behind the bar counter. Klaus is a professional Mixologist. Discover his famous concoctions like the well-known Amber Bowl and P for Passion or customized cocktails that suit your taste. Contact and Location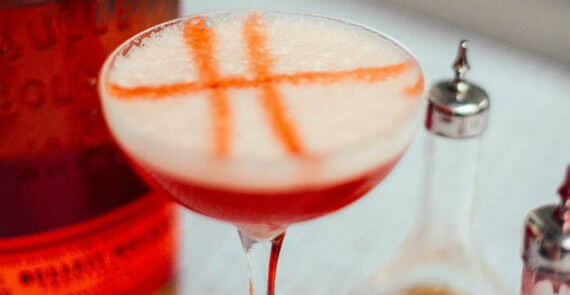 In its early beginnings, some have said that famed bartender Jerry Thomas of Jekyll & Hyde wrote the recipe in a book called "The Bartender's Guide", even though the basic recipe was known a decade prior. This classic (pictured) is a simple yet delicious mix of Whisky, lemon, sugar and egg white. "Sours" cocktails came about when Vice Admiral Edward Vernon of England mixed spirits and ingredients together to serve his crew of sailors. To prevent having a ship full of intoxicated sailors, the Vice Admiral watered down the liquor – usually rum – with lime juice which also masked the flavour. Contact and Location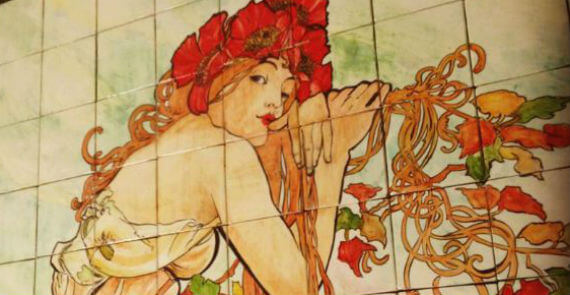 Following the runaway success of Brasserie Gavroche, Chef Patron Frederic Colin charms his clients with Parisian café, Café & Bar Gavroche, located across from Brasserie Gavroche. Tartines topped with delectable ingredients, charcuterie and cheese boards, hearty cocottes and salads - the food offerings are perfect accompaniments to a large selection of affordable wines sourced from all over France. Diners can also look forward to the Weekend Breakfast À La Française with rustic and hearty portions of freshly-baked croissants, pastries and country breads, along with French jams and egg dishes - a perfect weekend sojourn to Paris on Tras Street. There is a Ladies Night on offer each Wednesday. Contact and Location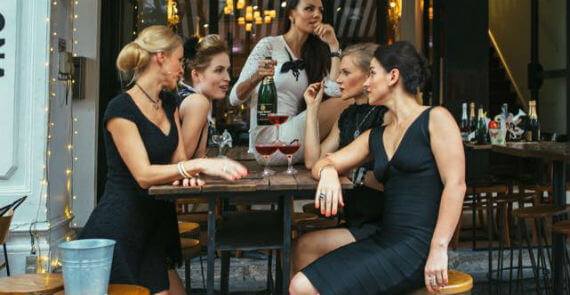 BAR-CELONA do not make huge margin on CAVA, their concept is to make bubbles affordable. At the same time they sell very high quality CAVA and sparkling wines. The quality is proven by time and by Spain government which only allow to call CAVA sparkling wines made in Spain by "metodo traditionale" when champanisation being in bottles for at least 9 months. Contact and Location
Bukit Pasoh & Keong Saik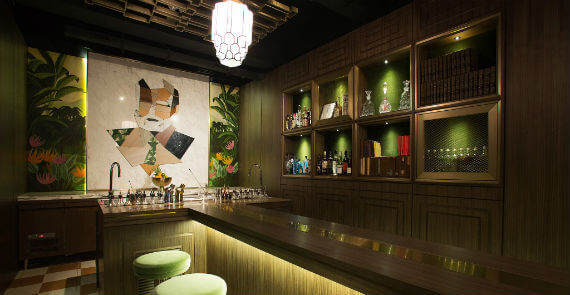 Every drink has a story to tell. It's no secret that booze was Hemingway's life-blood, for him and his fictional cohorts. He was a sophisticated drinker, a lover of fine spirits, and a true connoisseur who sought out the best bars from Paris to Pamplona. The Old Man honors Hemingway by taking inspiration from his novels, history, and folklore, and by using novel ingredients and culinary accoutrements – thereby paying tribute to the spirits and cocktails he loved. Reservations, contact and location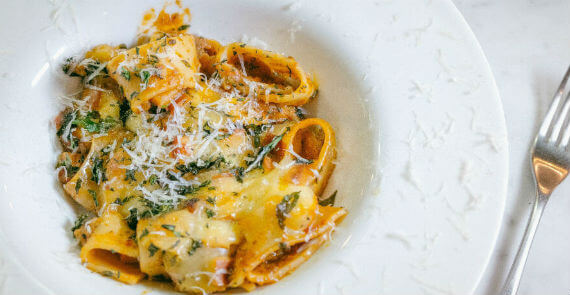 Nothing is more Italian or more satisfactory to eat than a bowl of pasta. Known across Italy as "piatto unico" or "a complete meal" pasta has become a symbol of the Italian way of life – a symbol of family and friends gathering around the table to share, laugh, eat and create memories. Each and every one of Pasta Bar's pasta shapes is handmade daily using a variety of semolina and '00' flours combined with whole egg, egg yolks and water or a varying combination of these ingredients depending on the required texture, bite and intended use of the pasta, providing a different eating experience with every dish. contact and location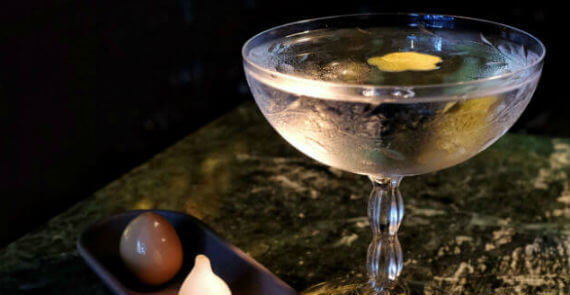 Named after one of the classiest classics in the world, Gibson presents uncompromising quality on cocktails, hospitality and interior design. They cater to the mavericks, the non-conformists, the gentlemen (and ladies!) who know exactly what they want. Like the Gibson cocktail, which is an unusual cocktail only selected by drinkers with serious but unique tastes, they take the same approach in every way; always serious about our craft, but they'll never take themselves too seriously! The Gibson is a mixed drink made with gin and vermouth, and often garnished with a pickled onion. Commonly used ingredients. 6 cl (2 ounces) (6 parts) gin; 1 cl (0.33 ounce) (1 part) dry vermouth. Preparation, *Stir well in a shaker with ice, then strain into a chilled martini glass. Garnish and serve. Contact and Location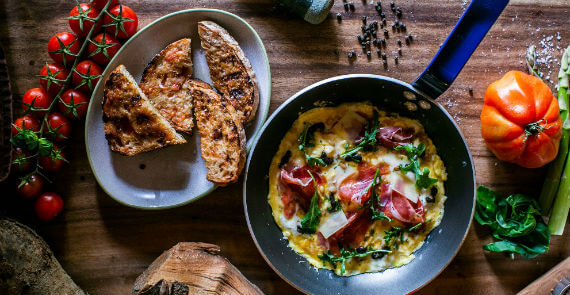 Olivia Restaurant & Lounge transports guests to a setting that's unique to Barcelona. Embodying the essence of Mediterranean soul, where values are centred around the kitchen, Olivia Restaurant & Lounge exudes a welcoming atmosphere and champions an elevated homestyle cooking. Presenting plates that showcase the multiethnicity of Barcelona rather than a one-size-fits-all Spanish cuisine, the restaurant is one of a cluster of dining outlets under new hospitality lifestyle concept KeSa House. Try the Iberico Ham Croquettes ($7), or the Homemade "Catalunya" Lobster-Avocado Roll ($25) or for mains the Octopus, Crispy Pork Belly and Potato Foam ($35) is delicious. contact and location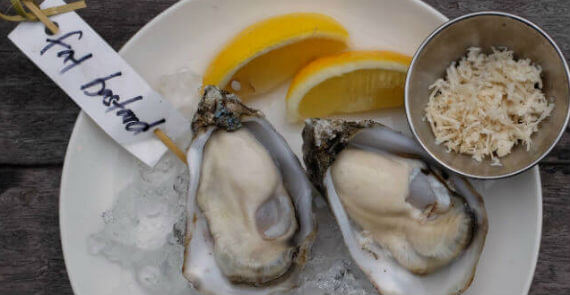 Like what you see? Click on image to find out more.
We popped this one in 'cause the cocktails here deserve to be noted. It all started with one trip to the Hama Hama oyster farm in the Pacific Northwest. With hands dipped in the coldest estuary of the region, shucking live oysters in waist-deep waters, eating them fresh...one holiday experience turned into inspiration for this breezy Seattle-style cocktail bar concept. At Humpback, expect the freshest offerings from sea, land, and garden, with ever-evolving flavours to sample as the seasons change. Their specially-curated beverage menu carefully complements your dining experience, with a focus on white spirit-based cocktails, wines, and beers. To top it all off, the team's friendly hospitality will ensure you have a whale of a time. Contact and Location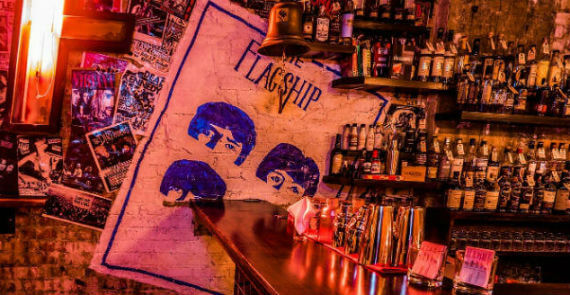 With the revival of the Old Fashioned in the current craft cocktail explosion, this classic cocktail is the star in Flagship's drinks menu, which promises a mix of whisky and bitters done perfectly each time. Often referred to as a cocktail bar with an old fashioned heart, sit back and experience a classic, enjoy one of their signatures, or customize your own Old Fashioned with a favourite choice of spirit. The Old Fashioned is a cocktail made by muddling sugar with bitters, then adding alcohol, such as whiskey or brandy, and a twist of citrus rind. It is traditionally served in a short, round, tumbler-like glass, which is called an Old Fashioned glass, named after the drink. Contact and Location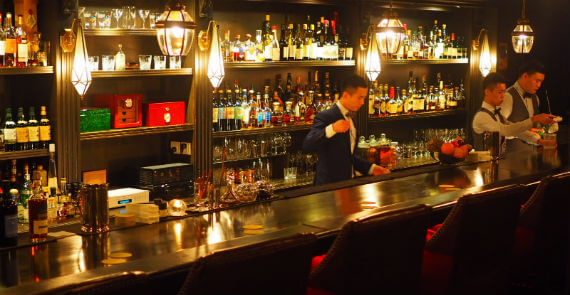 An exclusive Ginza-style bar, crafted to look and feel just like an English Gentleman's Club. Serving up a memorable drinking experience in exquisitely custom-made Kimura glassware, complemented by a selection of easy-listening jazz music. Whether it's a certain flavour, aroma, or strength of alcohol that tickles your taste buds, set the mood with your choice and have that craving finally released. From spirit to glassware, equipment and ice, everything is finely crafted and chosen so you get to sit back, relax, and enjoy the perfection in your drink. Contact and Location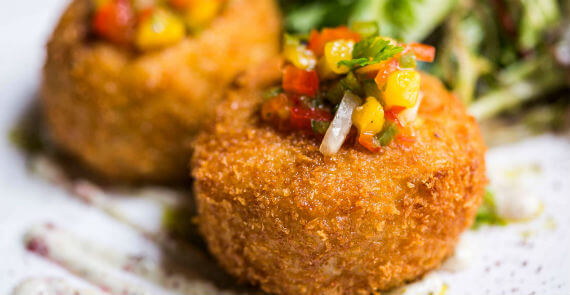 Don't miss the unique Caribbean cocktail menu, full of rums and beyond that will sweep you off your feet. Add in original wooden carvings & tiles, an intimate courtyard for al-fresco dining, and a lounge bar with a homey Caribbean vibe. Grab friends or family, and 'come Liming. Contact and Location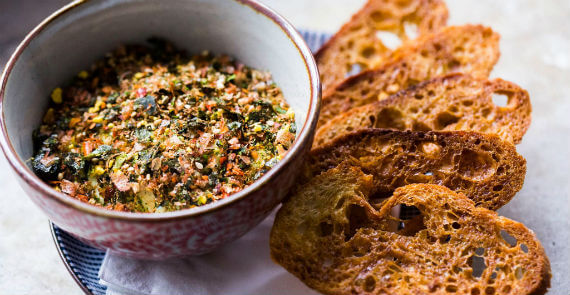 Absolutely delicious food, ambience and stellar service. It's a night out all in itself with an awesome crowd and vibe Neon Pigeon is able to cater to vegan needs with an array of delicious roasted veggies, a killer rice dish and a genuinely improvised kickass hot sauce. A night out at Neon Pigeon is not complete without a bowl (or two) of our Tokyo Hummus.( pictured ) Contact and Location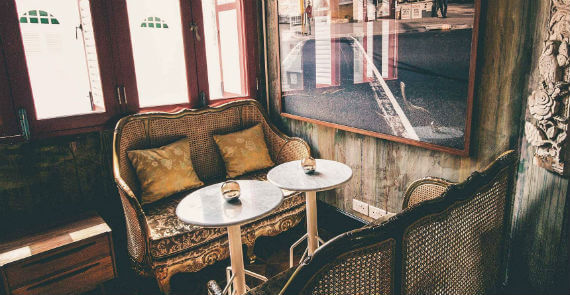 Potato Head Folk has the intimate feel of a private house - the first floor is the kitchen – the dynamic burger restaurant Three Buns; the second its living room – a relaxed restaurant with table service; the third its private studio – a decadent drinking den; and the rooftop its garden – a tropical-paradise open-air bar. Housed in one of the most iconic buildings on Keong Saik Road, Potato Head Folk is a dynamic destination offers four venues within one building. Contact and Location
Sentosa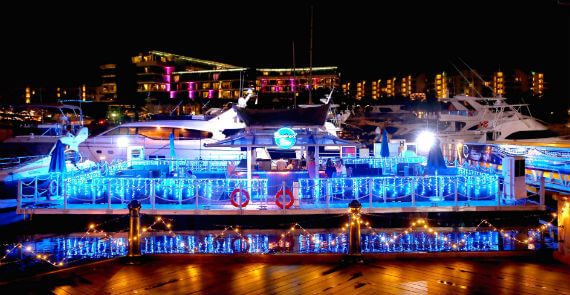 Boaters' Bar at ONE°15 Marina Sentosa Cove. Enjoy Happy Hour at Sentosa Cove. Raise your glasses and toast to good times at our breezy hideaway, the floating Boaters' Bar at ONE°15 Marina Sentosa Cove. Enjoy sophisticated tipples crafted with premium spirits and luscious bar bites including innovative modern tapas. The views are no less impressive and the sounds are equally dazzling; catch your reflection in the glistening water that surrounds the bar as a line-up of upbeat tunes serenades you. Contact and Location
Amoy Street & Telok Ayer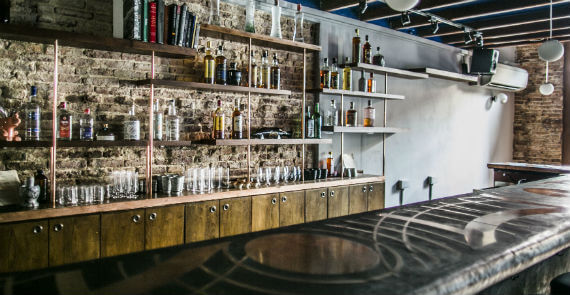 Native is a Singapore Cocktail Bar with a focus on foraging and using regional produce Southeast Asia and beyond. They love to work with ingredients they are familiar with, that theu grew up with; mango, tumeric, cinnamon, tapioca. But they also love to discover what they have not seen. From foraged ants to arrak from Sri Lanka, they only have to walk within the region. Founded by Vijay Mudaliar, Native is committed to using local and regional produce and supporting local and regional craftsmen for its wares, scents, music and more. Contact and Location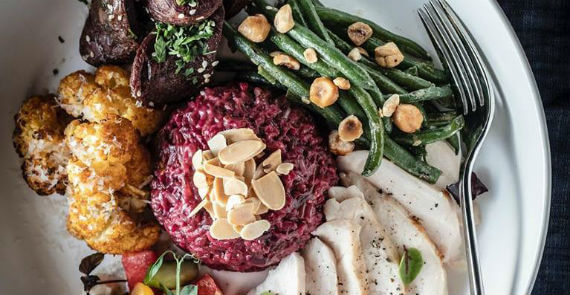 pictured: Try the Pan Seared Chicken Breast accompanied by baked curry cauliflower, maple miso sweet potatoes with mesclun salad 51 Soho is one of the latest all-day dining spots to join the Telok Ayer neighbourhood. This restaurant is led by the same people behind Sichuan-inspired restaurants Birds of A Feather, so expect the same friendly service and sophisticated interior designs. The financial and CBD lunch crowd will appreciate the healthy grain bowl options offering a range of proteins such as the healthier chicken breast or more indulgent items like lobster and Wagyu shoulder tender, accompanied with a choice of grains and toppings. Breakfast, lunch, dinner and all the hours in between: the menus of 51 Soho seamlessly meets the ever-changing culinary requirements you might have in a day. Cuisine driven by European and Asian influences with the occasional peppering of Sichuan flavours is winning over guests at 51 Soho. contact and location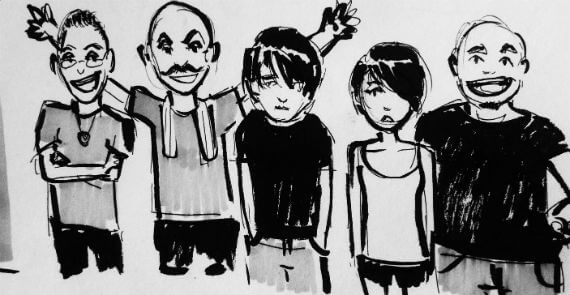 The Spiffy Dapper started off as a hole in the wall in Boat Quay. Nothing special, just good banter and half decent drinks. As a matter of fact, it is a surprise that anyone bothered to climb up the smelly stairs. Anyways, after a year of dodgy operations, their customers decided to give them money to move to a slightly bigger space in Amoy Street. But not having any scruples, they took the money and spent it on useless expensive machines which they are not sure how to use. So here they are, still doing the same ol' half-decent drinks and in a larger and cleaner venue. Contact and Location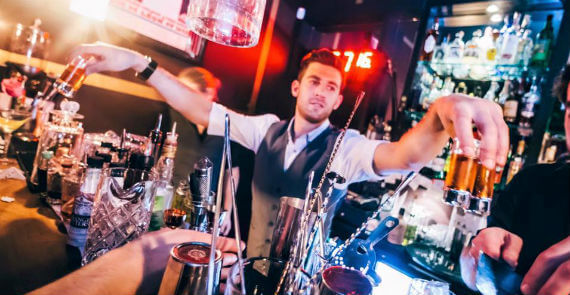 Bitters & Love is a specialty cocktail bar full of passion, love and personality. Every bartender is personable and produces customized drinks for every guest. Later in the evening the bar becomes a party joint with bartenders singing and dancing. A totally entertaining experience. The team at Bitters & Love is dedicated to serve you with a touch of the extraordinary. To complement your tipple, Bitters & Love have included a bar menu such as tender Rangers Valley Waygu and Triple Cooked Handcut Truffle Potatoe. Contact and Location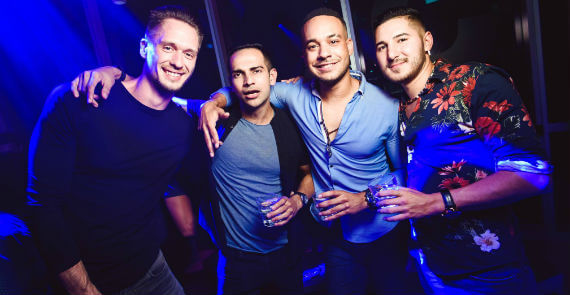 Right in the middle of Singapore's business district, 360 Lounge is a modern oasis tucked away on the 20th floor of Oxley Tower. 360 Lounge features an elegant yet striking monochromatic layout combining retro and futuristic themes, complete with plush seats, booming beats & gorgeous visuals. Relax and unwind after a long day in the office at the newest hotspot spot in CBD. If you're in the business district, 360 Lounge right next door. Drop by after work to enjoy exclusive prices on drinks during our happy hour.  Beers & Housepours - $6nett 5.30pm - 8.30pm (Monday - Saturday) Contact and Location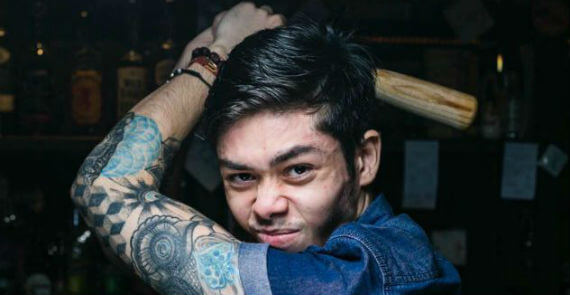 A legitimate place for illegitimate people, Employees Only is New York City's inimitable speakeasy located in the heart of the West Village. In June 2016, Employees Only debuted its second outpost in the Chinatown neighborhood of Singapore, joining a flourishing dining scene and beloved cocktail community in the tropical city-state. Spearheaded by Igor Hadzismajlovic, one of the original five partners of the New York location, Employees Only Singapore is proudly training a new team of young bar apprentices and has gained recognition as a must-visit nighttime destination with a devoted local following. Contact and location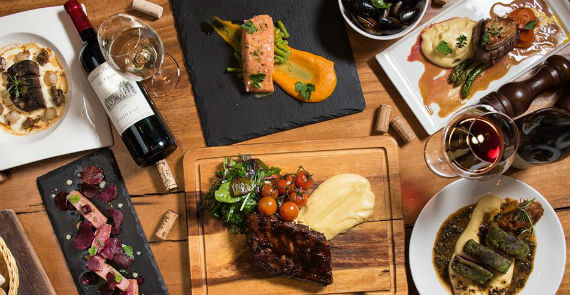 Napoleon Food & Wine Bar redefines your wine experience by presenting top quality wines in an accessible and fun manner. It is one of the only wine bar in Singapore that appeals to amateurs and connoisseurs alike, with 32 Old World wines by the glass (including Grand Cru classe choices) featured on its enomatic wine dispenser machines. To complete the wine experience, the talented kitchen team presents a simple and exquisite European style menu with modern, yet authentic flavours. Every dish is prepared in a rigorous way, using modern techniques such as sous-vide, and changed regularly to highlight the fresh and prime ingredients. Contact and Location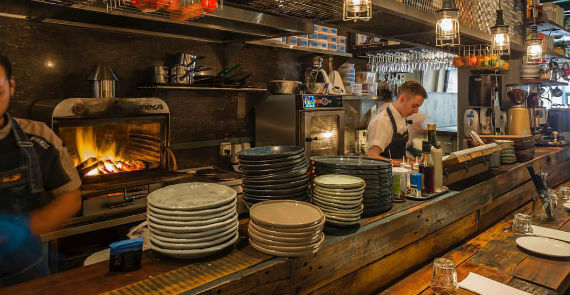 Moosehead serves cuisine with 'edge' in the sense that it is non-mainstream, freestyle and global, with a core of Mediterranean flavors and influences from around the world. The food is described modestly as 'elevated street food' and is inspired by the 'investigative wanderings' of owner and operator Daniel Ballis. Standout items include: Bacon wrapped chargrilled dates, garlic aioli, pine nuts, Fried artichoke, house made ricotta, bottarga and Chargrilled cauliflower with garlic miso and leek confit.  The bar features a trove of fine beverages including new world wines -- especially Australian -- and boutique, biodynamic and less well-known labels. Contact and Location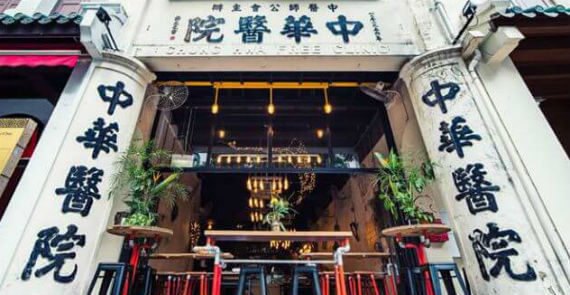 A unique place with a historic setting, and quality food and service. Sitting at one of the high tables in the five foot way is a great way to relax and watch the world go by in that little corner of Singapore. If it isn't for the food and drink, it's the amazing staff and the coolest owner that sets this joint apart. Great friendly and professional staff is My Awesome Cafe's key to success. My Awesome Café is a business, as much as it is a playground, a school, a home. In their own little way, they aim to share with you the familial spirit that puts a smile on your face that keeps you going everyday. Contact and Location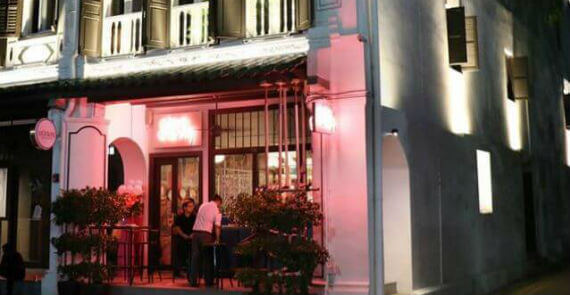 Ding Dong, headed by Chefs Ryan Clift and Jet Lo, serves up modern interpretations of Southeast Asian cuisine and cocktails. Asian Fusion, Chinese, Japanese, Korean, Singaporean, Thai and Vietnamese is found on the menu. What are people saying about Ding Dong? "Drank the signature cocktail: Ding Dong Daiquiri, ate signature dishes like the Ding Dong coleslaw and beef brisket randang baos - wife had the gourmet lunch menu: all really good to amazing, impeccable presentation and reasonably priced for this quality, right in the heart of the city!" Contact and Location
Boat Quay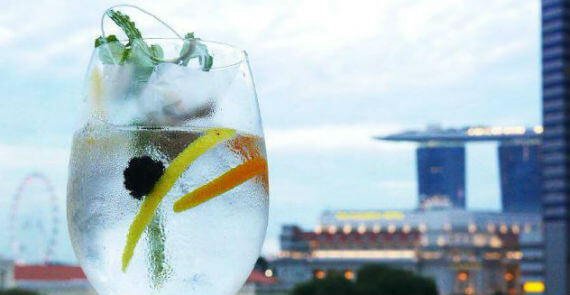 Perched on the top two floors of a newly-restored heritage shophouse by the Singapore River, Braci is a modern Italian restaurant and rooftop bar. Perfect for sundown and postprandial drinks. Overlooking the Singapore river, the casual-luxe 16-seater open-kitchen restaurant and 30-seater bar features progressive Italian cuisine and classic cocktails. Braci is one of the newest modern Italian restaurant and rooftop cocktail bar by renowned restaurateur Beppe De Vito. Contact and location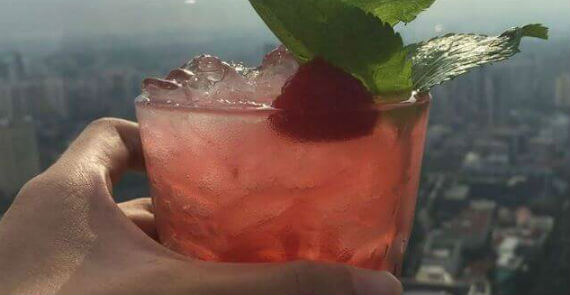 Located at the top of 1 Raffles Place, 1-Altitude is one of the world's highest al fresco bar and the only multi-concept lifestyle destination of its kind in Singapore. 1-Altitude comprises of three very different concepts across three levels – 1-Altitude Gallery & Bar on level 63, Stellar on level 62, and Altimate on level 61. Minimum age requirement to enter after 10:00pm - 21 years of age for females and 25 years of age for males. Contact and Location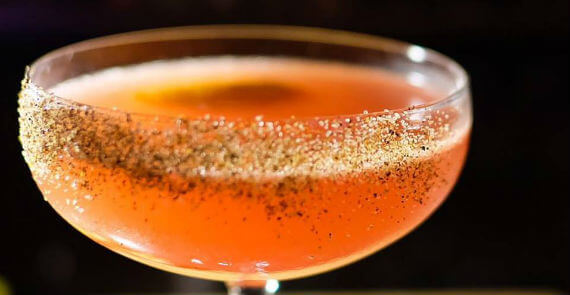 Ah Sam Cold Drink Stall is a cocktail bar along the Singapore River. This bar is great as it offers classics like Old Fashioned and Manhattan, but where they shine is bringing Asian flavors into their concoctions, also served in teacups. Housed on the second floor which was once living quarters within the conserved shophouse, the interior of the bar is a reminder of the times when the South Bank was not just a commercial hub but was also home to migrant workers living and working in the area. In this friendly atmosphere, bartenders combine their intimate knowledge of spirits and rightful bartending techniques to produce quality cocktails that will delight discerning cocktail lovers. Contact and Location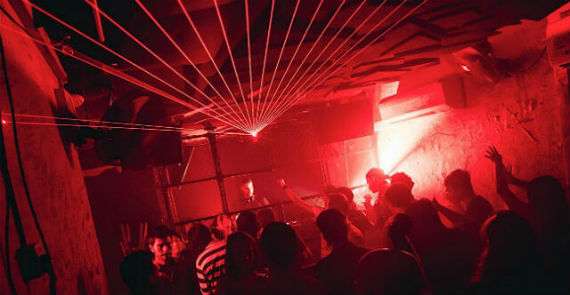 There are moments on the dance floor where the beat peaks, and you find yourself enthralled by euphoria, chills running through your body. As the song comes to a close, and the lights flip on, you find yourself craving more. You have become afflicted, and your diagnosis is musical addiction. Walk up a couple of flights of stairs and you'll eventually find yourself at possibly one of the hippest underground clubs in Singapore. Tip: Spot the small sign on a pillar with a perplexing Morse code symbol. Contact and Location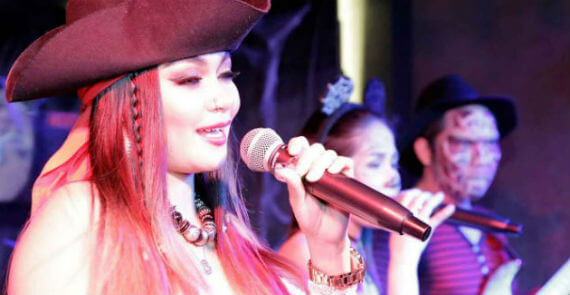 The sprawling 2,500sq ft. venue, located in a prime spot on Circular Road, is decorated in a contemporary yet timeless Old West Saloon style. Besides its draft beer selection, Hero's menu features a plethora of quality bourbons and whiskys, craft beers, cocktails (try our signature Hero's mojito!) and shooters. The kitchen, helmed by home-grown company Foodcoholic, serves up a mouth-watering fusion of Indian & Western cuisine, with kebabs, wraps, pizzas, pastas and loads of other pub grub on offer - perfect to enjoy while watching sports or listening to your favourite tunes played live. Contact and Location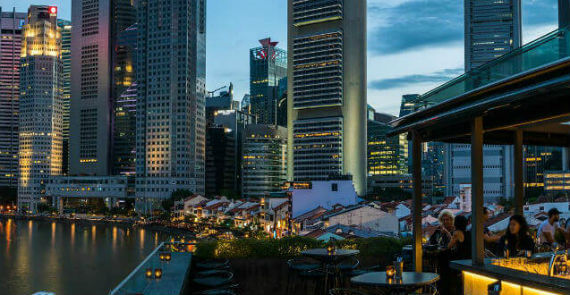 Located on the open-air rooftop of a refurbished heritage shophouse of 80 Boat Quay, Southbridge showcases the sexiest 360° view of the city, which spans from the historic Parliament House, across the Singapore River, to the iconic Marina Bay Sands and Clarke Quay skyline.  Southbridge serves up modern cocktails and bubbles to go with the real headliner of the space – the impressive oyster and seafood bar.  A one-of-its-kind food and watering spot, Southbridge is elegant and chic without being pretentious in its offerings, transporting one to a lively summertime vacation in Europe much akin to a buzzy night out in Barcelona or a breezy summer night in Saint Tropez. Contact and Location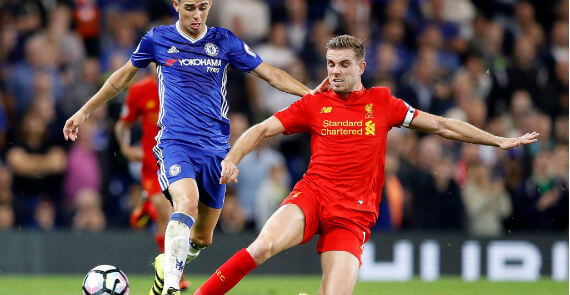 Located at the Raffles Place entrance to Boat Quay, one of Singapore's most colourful and vibrant river front entertainment zones, The Penny Black Victorian London Pub is without doubt your quintessential Victorian Public House. The riverfront seating area provides the perfect setting for 'al fresco' drinks. The ground floor of the main pub building level is the wonderfully authentic Victorian London tavern offering a re-created area with high tables and a long and inviting bar.  Food at The Penny Black is home freshly cooked daily, providing hearty meals at lunch times and extremely enticing local and western bar food in the evenings. Contact and Location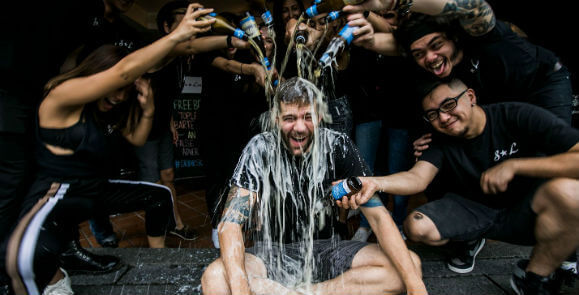 This American neighborhood bar meets KTV, right on the river front in Boat Quay closes at at 3am on weekdays, and 4am on Saturdays. Skinny's Lounge serves great simple drinks paired with a kick-ass playlist. Bar snacks are basic here, such as Ruffles with sour cream and onion dip and pretzel rolls with cheese dip. Contact and Location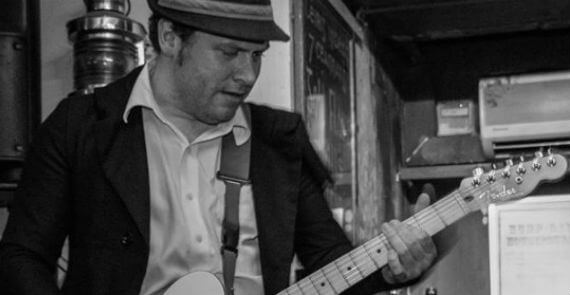 Expect warm, efficient service, a convivial atmosphere and a friendly welcome that gives one the inescapable sense of having arrived at "a home away from home" at Molly Malone's Irish Pub and Brasserie.  Savour popular signature dishes like Molly's famous golden brown fish and chips, Irish lamb stew and cottage pie in the downstairs bar, upstairs in the dining area and sports lounge, or al fresco in the beer garden. Singapore's first Irish Pub - serving up great Irish food, pints and craic since 1995. Contact and Location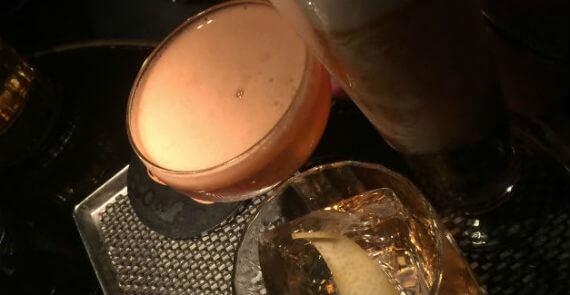 Singapore's 28 Hong Kong Street topped the inaugural Asia's 50 Best Bars Awards in 2016, along with eight other bars in Singapore.  28 Hong Kong Street (last year's No. 1) was awarded fourth place in 2017 and Operation Dagger at No. 6. Four out of five new Singaporean entrants have their to the list are the hottest bars to have opened up in the last year: Gotham-styled gin bar Atlas (No. 12), the unapologetic Employees Only Singapore (No. 17) that hails from NYC. Nutmeg & Clove scores the 30th spot on the list with cocktails inspired by Singapore's history. Contact and Location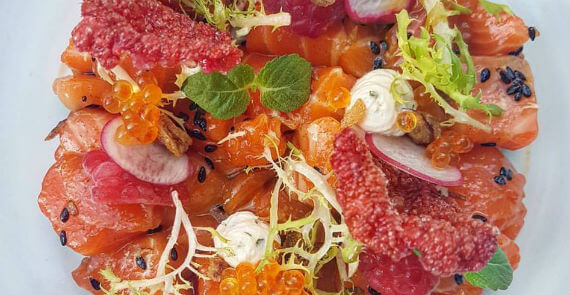 FOC is a buzzy, interactive experience, a vibrant Spanish affair in the heart of Singapore's Hong Kong Street, in the Boat Quay area with stunning food and outstanding cocktails. They are open all-day! FOC brings you, alongside Michelin-starred chef Nandu Jubany,  the essence of Catalan cuisine carefully executed by Chef Jordi Noguera together with an incredibly hand-crafted Cocktail program by award-winning Mixologist Dario Knox. Contact and Location. Contact and Location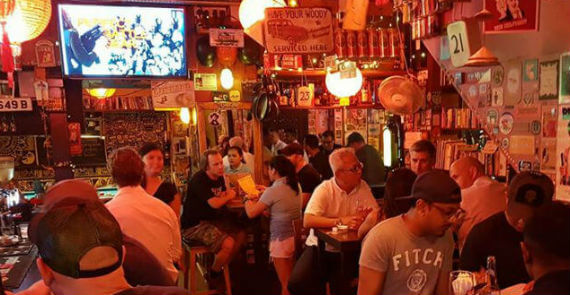 The Public House is a simple local pub/restaurant bar at the junction of Circular Road & Canton Street (behind Boat Quay), where good people meet and great food served. The atmosphere is relaxed, with the option to have a game of pool, enjoy a few drinks over a date or a catch up with mates. Trivia Night is popular here and its open late so also good for a late night out. Bar staff are great here. There is a smoking area where you can sit and puff away until your heart is content. But best of all the room is decked out in interesting memorabilia. Contact and Location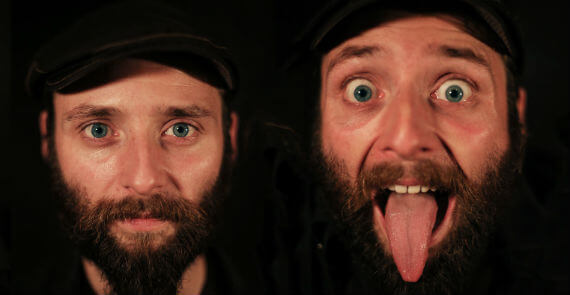 The Merry Lion is the only full-time comedy venue in Singapore having only officially opening on 4 Jan 2018. Amazing acts from all over the world, plus regional and local talent, come together to offer you a great show full of fun and laughs. The Merry Lion also has a full bar and food menu. It's the perfect remedy for washing away the work day and getting a laughs in beforeyour date night goes to another level...pardon the pun....The Sunday Session is a free, open mic comedy every Sunday. doors open at 6Pm and show starts at 6:30 with a minimum of 10 solo acts performing 5 minute sets, from 7 Jan 2018. Check website for full details.  Contact and Location
Clarke Quay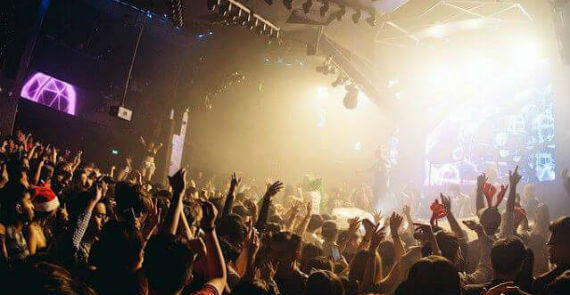 Striving to be the pacesetter in propelling Asia's dance music scene forward and leading Singapore to the forefront of global clubbing culture by continuously pushing boundaries. Since it opened its doors, Zouk has delivered an innovative and progressive clubbing environment, introducing Singapore to the world's freshest dance music. As the pioneer clubbing institution in Singapore, Zouk was the first club to introduce House music, bravely steering away from the popular trend of Top 40s and retro playlists, establishing itself as a trailblazer in the industry. Contact and Location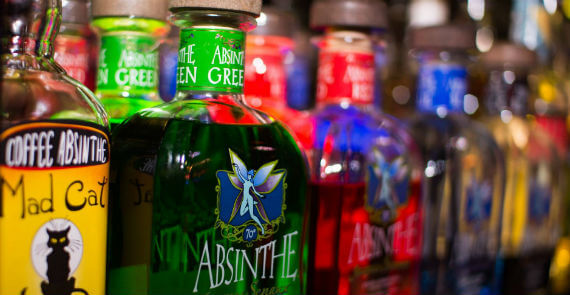 Chupitos Shots Bar - Singapore's only specialized shooters bar located in the heart of the city. Looking to rekindle your childhood memories?  They've got Paddle Pop shots. Want to forget the night? Breathe in the potent fumes from the Gas Chambers. Have it your way with over 130 power-packed shots that can include candy, fire, tricks and maybe some naughty props. Raise your shot glasses and experience a night you won't forget as this venue takes shots to a whole new level. Contact and Location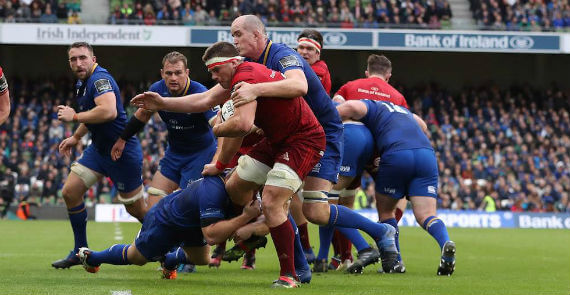 The very first McGettigan's Irish Pub was opened in Dublin in 1964 by Donegal man Jim McGettigan. In 2010, McGettigan's started its journey around the world. After opening pubs in Dubai, Abu Dhabi, Fujairah, Letterkenny, and Limerick, McGettigan's arrived in Singapore in 2015.  McGettigan's CQ is located on Clarke Quay in the heart of Singapore. Pop in and try their award-winning pub grub, watch live sports, or enjoy live music. Contact and Location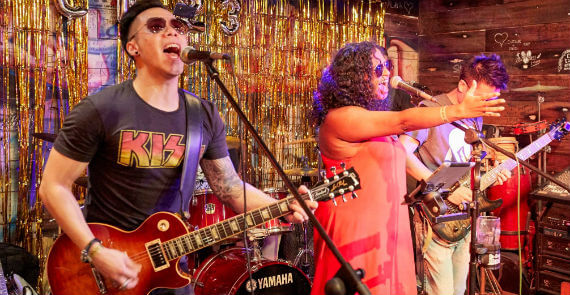 I came to Singapore in 1994 and was fortunate a friend had been there prior, and he told me of a great bunch of musicians that were really cool people. Ever since, every time I come to Singapore, I go visit my good friends and I know I can always get a good beer, listen to great music and share the love with John and his amazing team. The atmosphere is always conducive to a great night out. I'll never stop going there. Real people, great music and good beer. Treat yourself and call in! Paul Thew reviewed Crazy Elephant – 5 star  Contact and Location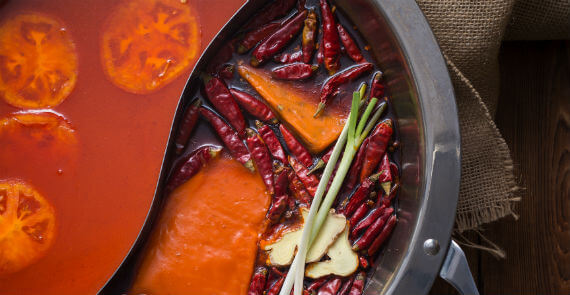 In hopes of recreating such an allure, Xiangtianxia Hot Pot arrives along River Valley Road in Clarke Quay to tempt locals and tourists with its Sichuan-inspired spread of full-bodied broths and ingredients. At any time of day, hotpot will always be a comforting dining experience. Presenting its items in artistic ways, let the seabed of fresh items absorb the spicy-savoury bases for a potent punch of flavour. Contact and Location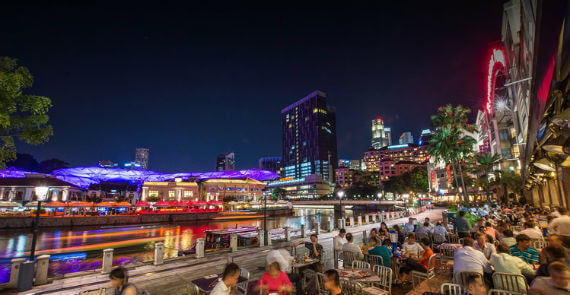 Founded in 1997, Singapore's award-winning microbrewery restaurant, Brewerkz Restaurant & Microbrewery, is a concept specializing in classic American styled food and award-winning handcrafted beers. Brewerkz's menu prides itself on handcrafted gourmet burgers including the Cowboy, King Brew, Bistro and the Mexicano. Every patty is hand-formed with a blend of New Zealand Black Angus beef and seasoning. For a depth of flavour that when combined with cheese, crispy bacon, sautéed mushrooms, onions and other accompaniments, makes for seriously a good bite. Contact and Location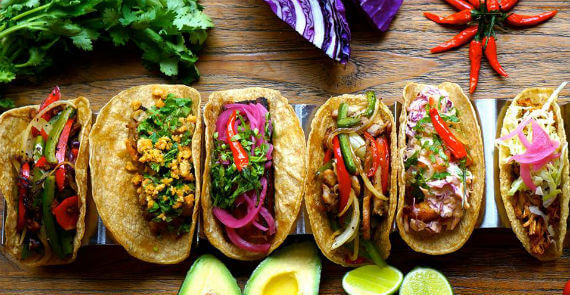 It all began in Clarke Quay 2009, with Señor Taco's signature item "Tacos al Pastor", fresh pork marinated in a special recipe of herbs, and spices. Needless to say Tacos al Pastor quickly became a local favourite in Singapore. Serving tasty Mexican-style street food such as Tacos and Quesadillas with a variety of fresh and spicy salsas. Contact and Location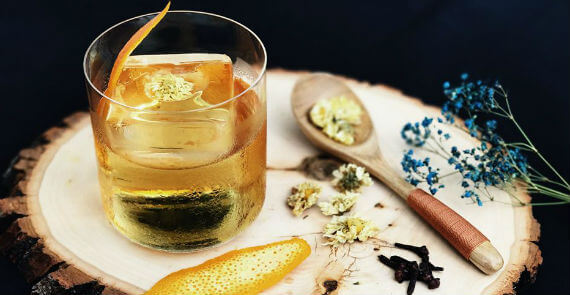 Be part of THE DRAMA BEFORE THE PARTY! Red Tail's desire to impress is clear from its tipple right down to its nibbles. A combination of meticulously crafted cocktails inspired by key nightlife destinations and sublime small plates with a modern Asian twist, make Red Tail a prime pre-game spot to kick off your night. To get you into a partying mood, Red Tail has a thumping playlist that is curated by Zouk's resident DJs. Time to get the party started! Happy Hours daily from 7-10pm. Contact and Location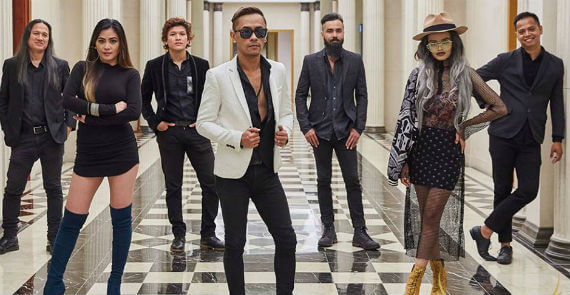 The music never stops at Highlander. Dance and sing your hearts out to the hip tunes by our house DJ and the intoxicating medley of Stereofly, a six-piece band featuring the sultry powerhouse, Adriana, with the smooth male vocals of Iskandar. Happy Hour Band, 808 warms up the night as early as 8.00pm. House DJ plays in between the band sets and Stereofly burn up the Highlander dance floor as they yank up an upbeat presence of all your beloved Top 40 hits! If you love a night out with great cocktails and live music that gets you dancing to pulsating beats, this is the place to be! Check new music sessions here Contact and Location
Robertson Quay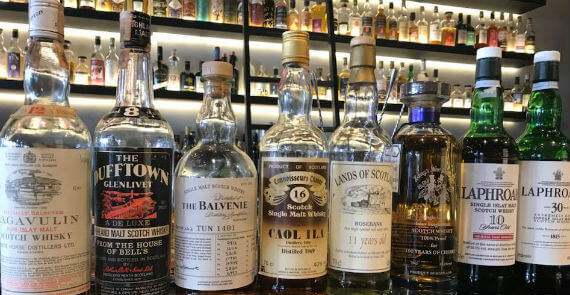 La Maison du Whisky are purveyors of fine whiskies and spirits. This bar features a collection of over 100 Scotch whiskies by the glass and other rare international whiskies. Also, call in to try a Monkey 47 Gin and tonic or one of our specially crafted cocktails. Spirits and cocktails not your thing? Then explore our beer and wine selection. The bar is open from 6pm Monday to Sunday. Contact and Location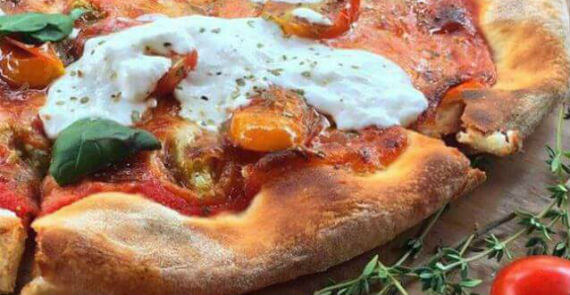 Calling all Pizza Lovers....Bella Pizza has thrilled expats for years.  Although not essentially a NightLife Spot, one just can't go past Pizza to line the stomach before the drinking begins.This notable pizzeria and Italian eatery is famed for its handmade, mouthwatering pizza and has been a haunt for years among Rob Quay regulars. Voted by Expat Choice as one of the Best In Town, you cannot go wrong stoppng for a pizza here. Contact and Location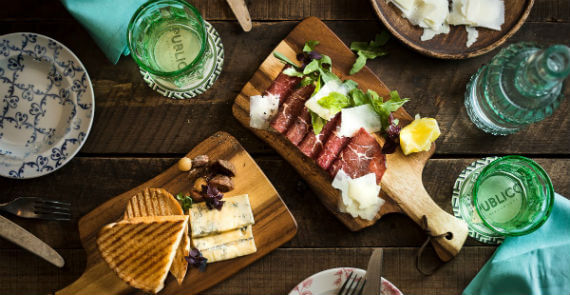 Publico is a gourmet destination playground which offers classic Italian cuisine and cocktails with a contemporary touch. The atmosphere is brezzy and mostly outdoors, althougfh indoors is available. Set along the Singapore River at InterContinental Singapore Robertson Quay, this multi concept restaurant & bar has been designed with coolness in mind. The trio of experiences includes Publico Deli, which transforms in the evening to Marcello, Singapore's first Italian cocktail bar alongside a dessert bar, as well as Publico Ristorante with an adjoining terrazza by the river. Contact and Location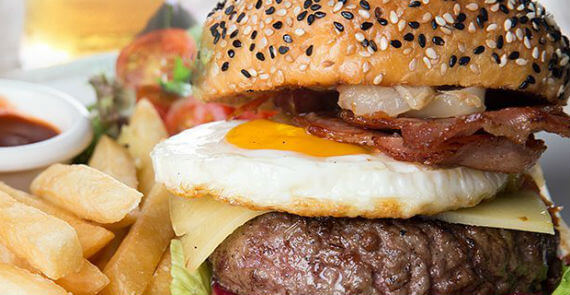 Boomarang is a café, bar & bistro which proudly serves fresh, authentic Australian cuisine while celebrating Aussie culture. Located by the scenic Singapore River at Robertson Quay and also strategically placed near the CBD at Boat Quay, Boomarang offers a relaxing ambience for all-day dining & entertainment. Open Daily from 7am until late. The concept is inviting and allows for sports enthusiasts to catch their daily dose of international sport. A popular place where expats congrigate. An ideal location for a pub night out with your mates or a celebration with the girls. Contact and Location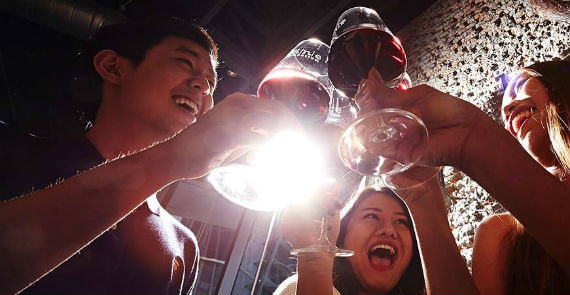 A very popular outlet since its opening, Wine Connection Tapas Bar and Bistro offers an extensive wine list and a selection of over 30 wines by the glass and 10 exclusively imported draft beers at very resonable prices. With 350 seats both indoor and al fresco, this is the perfect place for gathering after work or for a night out around some home-made tapas, sharing a casual dinner with friends. Late night drinks are popular here or spending a lazy Sunday afternoon catching up with your mates is high on the weekend to-do list. Contact and Location
Club Street, Gemmill Lane & Ann Siang Hill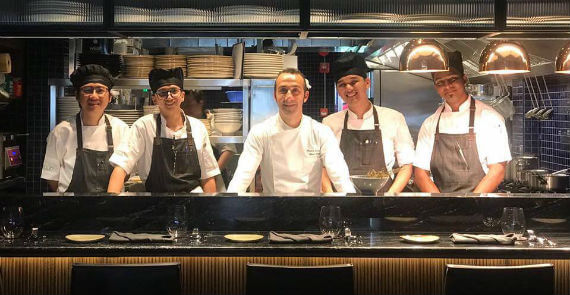 Guccio is the new posh ristorante in town serving delectable Italian cuisine with exceptional wine pairing in an "oh-so-soothing" ambience. Kudos to Chef Marco for training the staff so well that every guest feels like royalty. Each dish is a delight, and we could truly taste the remarkably high quality ingredients that had gone into making every dish a masterpiece. We would give full marks for style, presentation and taste. So go with your heart and order as you please! We would highly recommend "Guccio" for both social and official gatherings. And you will most definitely be back with a new set of guests each time. Contact and Location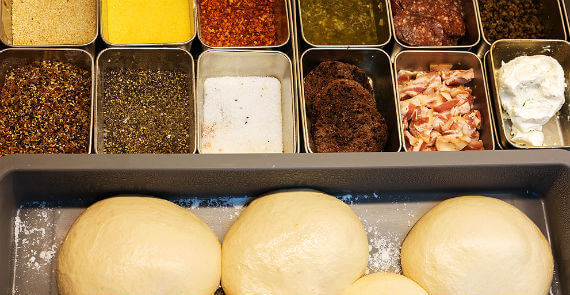 Located in the heart of the CBD, Blue Label Pizza & Wine offers a modern take on the neighborhood pizzeria. Settle into one of the cozy banquettes and enjoy an architecturally thoughtful space with beautiful wood detailing. The 70s and 80s rock playlist has quickly become a hallmark of the Blue Label experience. Blue Label Pizza & Wine is open for lunch Monday to Friday from 12pm to 2pm and for dinner Monday to Saturday from 6pm till late. Due to our intimate size, they accept reservations exclusively through the booking link HERE. Walk-ins are welcome and the team is happy to put your name on the waitlist if no tables are free. Bar seating is always available on a first-come, first-served basis. Contact and Location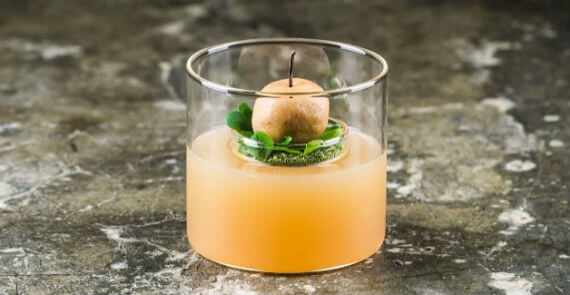 What are people in Singapore saying about Operation Dagger? "I seriously think this is Singapore's best bar. The drinks are wonderfully inventive, and imaginative, unique , and they never disappoint, I always try and make it for every menu refresh so I can try everything at least once.(pictured) Toffee Apple. A grown up twist on a childhood classic Fermented Apple, Malted Toffee, Sorrel, Vanilla. Contact and Location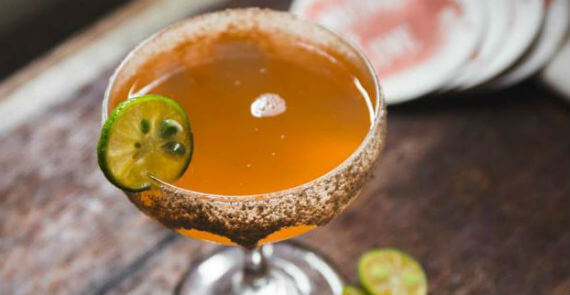 Residing in the heritage enclave of Ann Siang Hill, Nutmeg & Clove has taken a historical perspective with our cocktail offerings. Embracing the progression from colonial outpost to modern metropolis, the founders incorporate familiar elements of the diverse cultural and culinary heritage to create a list of avant-garde cocktails featuring classics reinterpreted with a Singaporean inflection. Contact and Location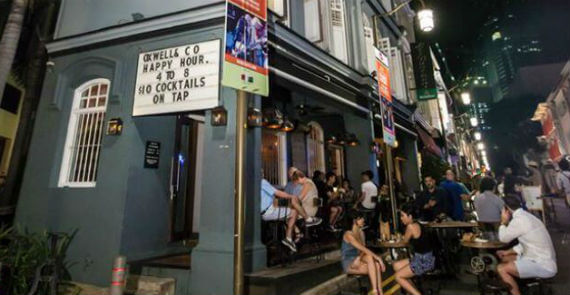 Oxwell & Co is a modern public house and dining rooms with a cool rooftop bar in the centre of Singapore's Chinatown Ann Siang Hill and Club Street. Quintessentially British Roasts are available on Sunday and the dining room is the perfect setting for a get together with family and friends. The Oxwell experience is made up of the 4000 sq ft space presenting each floor as a destination in its own right: the bar for refreshing tipples on the first floor the rustic yet elegant dining room on the second floor; and a private function room on the third floor that is reminiscent of a drawing room complete with eccentric British touches. Contact and Location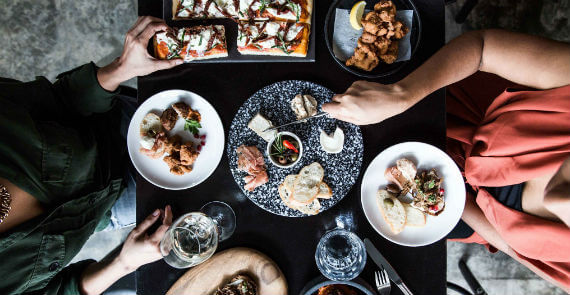 Though small and tucked away on a quiet road off Singapore's expat heavy Club Street, it is hard not to notice Club Street Social. Club Street Social has offered residents and offices in the area a respite from their daily hustle. Whether a morning coffee meeting, business lunch, girl's night out or a first date night, they offer the same warm hospitality, fresh food and artfully prepared beverages in a relaxed atmosphere that transitions beautifully from day to night. Contact and Location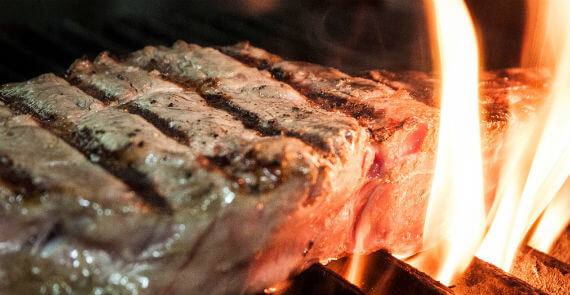 Les Bouchons restaurants in Club Street and in Robertson Quay areas serve the best steaks and fries in town, in a typical Parisian bistro décor. Don't hesitate to make a reservation and try the popular Juicy and Tender 300g Ribeye with Vigneron Butter, (pictured) served with mixed Salad and free flow of Homemade French Fries. When you read the reviewson other sites don't be surpised in reading mixed thoughts over this offering. Les Bouchons is an institution. So, if you enjoy authentic French steak and fries, we say you can't go wrong. But of course, everyone has their opinion. Contact and Location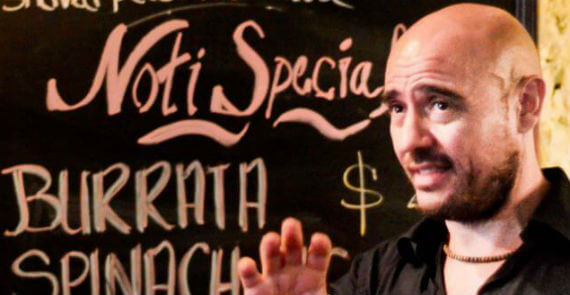 Brought up in a family of successful restaurateurs in his hometown in the south of Italy, owner and chef Toni Rossetti brings to his very own Club Street restaurant – Noti Restaurant & Bar, a taste of home, tradition and warmth of authentic Italian food from cherished family recipes and the flavors from this bountiful region. In a contemporary interior that exudes a trendy vibe, Toni and his team provide the guests with the consummate dining experience of good food and great hospitality that has become the signature of Noti restaurant and bar. Contact and Location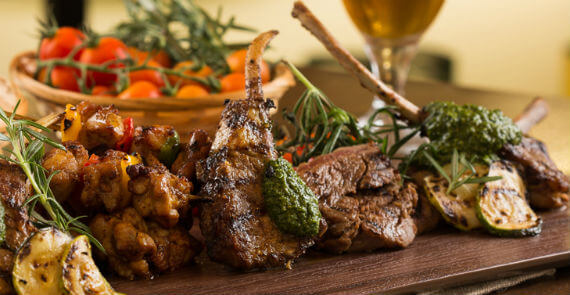 Drinks & Co Grill adapts our popular bottle shop concept into a large-scale restaurant space with a fully open Kitchen to see our Chef's work in all their glory. Under the ever-watchful eye of Chef Adama Koita, our team will serve up a range of western dishes and grill items, all perfect for sharing and pairing. Positioned right next to the CBD, Drinks & Co grill is the perfect place to stop by after work for a casul meal and a drink with mates. Contact and Location
Marina Bay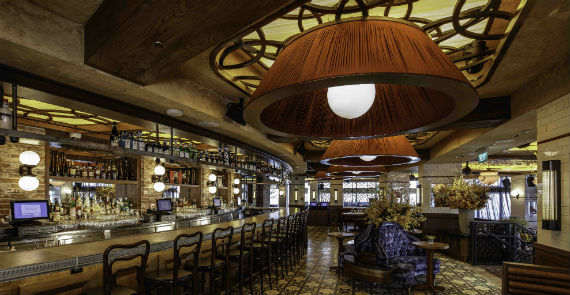 Perched 57-storeys atop Tower 1 of Sands SkyPark, LAVO Singapore offers a fresh vibe dining concept set against the spectacular backdrop of the city sky-line. Inspired by LAVO New York and Las Vegas, the Singapore venue  features an Italian American restaurant that offers a vibe-dining experience complete with a luxurious indoor and outdoor lounge. Then there is the wraparound terrace and exciting nightlife programming that include live DJ sets. Contact and Location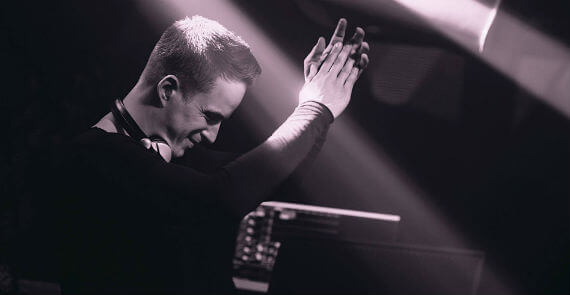 Expect the music to range from TLC and Fugees to Ne-Yo and Kanye West. It's a mix of early 2000s and late 1990s music crafted to incite nostalgia and keep you on your feet. Avry was inspired by the phrase "birds of a feather flock together" Contact and Location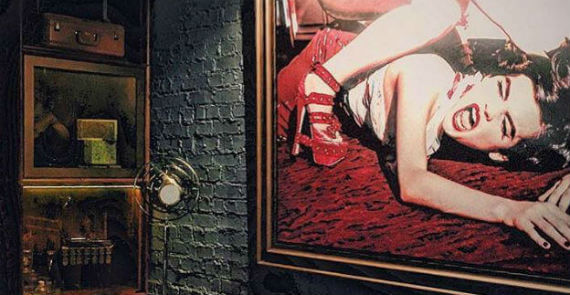 LuLu's is an intriguing innovation on the Singapore nightlife scene. Named after it's fictional owner, Lulu's gives guests an animated nightlife experience - a quirky and outlandish lounge with dance floor, outdoor terrace and dynamic programme of entertainment. There is no entry charge or table obligation spend at LuLu's. Just look nice, and be nice. Get down to CAFE BIZARRE, every Saturday. Get upclose to a jazz duo, burlesque & boy-lesque performances, live musicians along with only the grooviest by our resident disc jockey Matteblacc bringing you into the late hours. They also serve bar bites from 9pm-2am. Contact and Location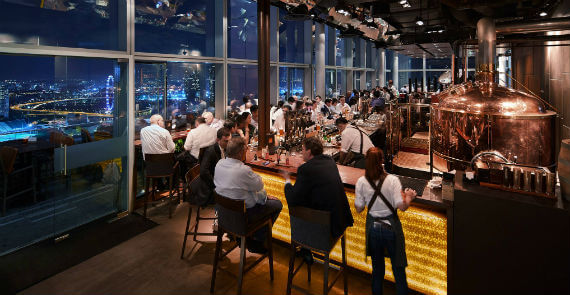 LeVeL33, the World's Highest Urban Craft-brewery is a  concept which presents an unparalleled dining experience complete with one of the best views of Singapore's Marina Bay and city skyline. Residing in the penthouse of Asia's best business address™, the Marina Bay Financial Centre (MBFC), LeVeL33 is the epitome of urban penthouse dining and always a favorite for its range of classic beers. Contact and Location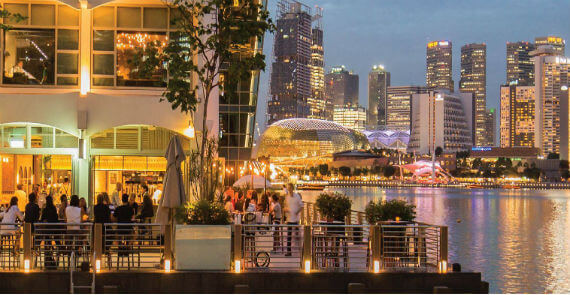 Super Loco - Customs House is the third Mexican venue from The Loco Group (Lucha Loco, Super Loco Robertson Quay) This 130 seat restaurant and bar is located at Fullerton Bay waterfront and is surrounded by panoramic views of Marina Bay. Super Loco Customs House serves a menu of modern authentic Mexican food for lunch and dinner. An extensive range of cocktails, tequilas, mezcals and beers are also available. The staff are super attentive and they know exactly what's on the menu, with recommendations for cocktails and food alike, they couldn't do enough for all of us on our table and it is a breath of fresh air when it comes their focus on service. Contact and Location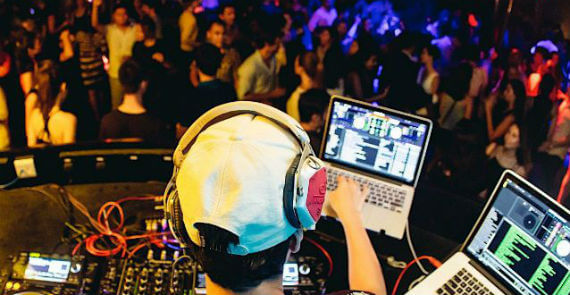 CÉ LA VI is Southeast Asia's premier lifestyle destination perched 200 metres above sea level atop the iconic Marina Bay Sands SkyPark. Be transported to an oasis of vast 360-degree views overlooking the Marina Bay and Singapore Straits. Consisting of a Restaurant, Club Lounge and SkyBar, CÉ LA VI serves a tantalising new frontier of Modern Asian cuisine, prides itself on an extensive list of excellent premium cocktails and beverages, and world class A-list local and international entertainment. Contact and Location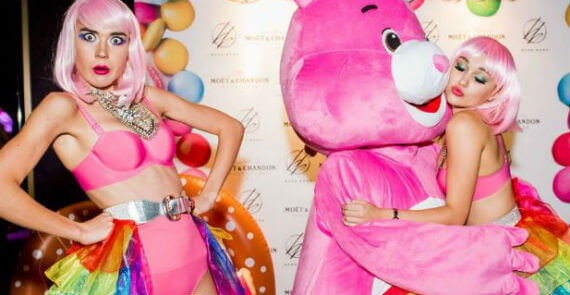 BANG BANG is a refreshing alternative to your typical party destination. Bringing back the fun to nightlife, you can expect all the familiar traits of a world-class nightclub including top-notch service for the nightclub savvy and sophisticated, but in an environment focused on crazy, over-the-top antics and high-energy sound. Alongside smartly appointed furniture, fixtures, and eye-catching décor, BANG BANG houses a state-of-the-art L'Acoustics sound system as well as a 45 foot long high-resolution LED wall, bringing your experience to the next level. Contact and Location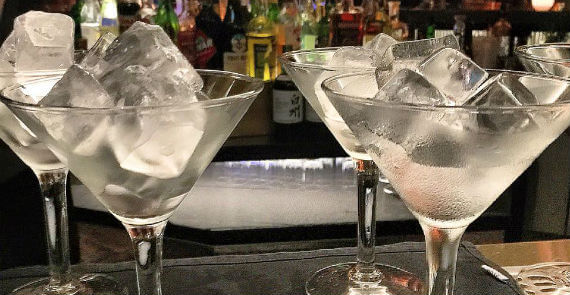 Award-winning Chef and Restaurateur David Myers brings Adrift, Modern Californian Cuisine with an Asian Edge to Singapore, located in the atrium of Marina Bay Sands. Inspired by Myers' wanderlust outlook, Adrift is a bespoke urban kaleidoscope anchored by the places, faces and flavours of his path, from California to Asia. Pairing a nostalgic spirit with a modern aesthetic, the restaurant and bar is curated to the very last detail by Myers. Excellent Martini's mixed here to start your after-dark journey. Contact and Location
City Hall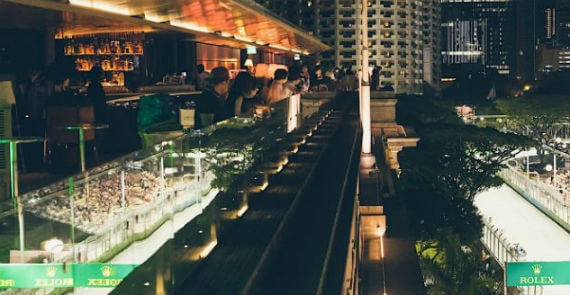 Smoke & Mirrors is a destination rooftop bar atop one of Singapore's most historically and culturally significant icons. The unblocked panoramic view of the Padang and Marina Bay is reason enough to visit. With plenty of woods, copper tones and warm lighting, the bar exudes a magnetic intimacy. Contact and Location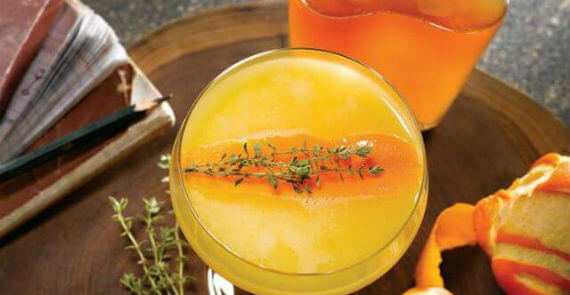 Anti:dote ( antidote ) is a stylish and modern cocktail bar with a progressive selection of concoctions that appeals to the most discerning taste buds. Combining the craftsmanship of traditional bartending and the artistry of experimental mixology techniques, classic recipes are reinterpreted with contemporary flair.  At Anti:dote, drinks crafted with premium spirits and house made bitters, liqueurs and sodas are paired perfectly with innovative modern tapas. Contact and Location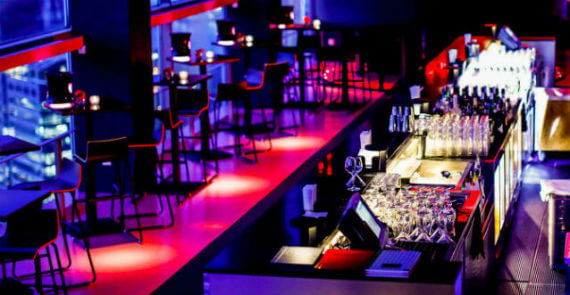 Shanghai's most iconic, emblematic and glamorous nightclub, Bar Rouge, makes its first International foray to Singapore, calling the top of the iconic Swissôtel The Stamford home. Bar Rouge Singapore has rhe potential to refresh and revive Singapore's club scene and shake the The Lion City late night entertainment experience to new heights. Boasting floor-to-ceiling windows, it serves up some of the best views, cocktails and people in town. Contact and Location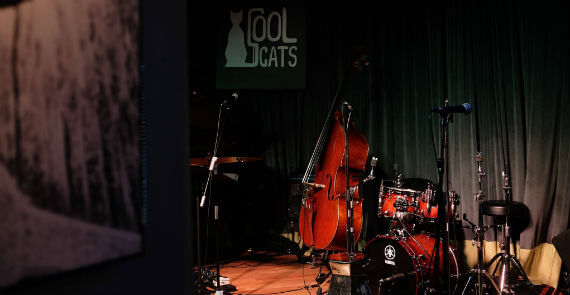 Cool Cats offers a dynamic mixology of traditionalist classics infused with a cross-continent touch, reflected in its range of inventive, well-crafted cocktails. A swanky international music lounge, Cool Cats endeavours to refresh Singapore's cocktail scene with inventive creations paired with dazzling, refined entertainment. Live performances at Cool Cats are always an inclusive and captivating affair. Featuring acts from the international circuit, a stalwart assembly of musicians at the forefront of genres like blues, jazz and R&B, guests are treated to soulful performances week in and week out. reservation contact and location
Bugis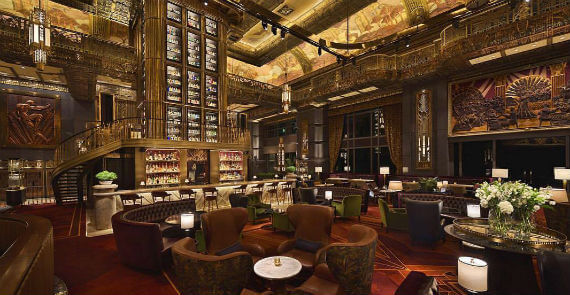 Atlas, a grand lobby and bar, is a celebration of the 1920's rich culinary and beverage traditions. At Atlas you can enjoy its dining and drinking throughout the day and deep into the night in a truly memorable setting. Beverage highlights include elegant European cocktails and one of Asia's finest collections of gin, spirits and champagnes. A refined selection of modern European dishes, from a light breakfast, fulfilling lunch and an indulgent dinner to late night grazing. Contact and Location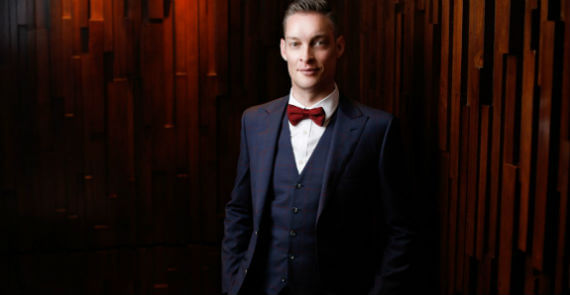 Renowned Australian-based bartender Andy Griffiths is set to head new local cocktail bar, Idlewild. Named after the Idlewild Airport - now John F. Kennedy International Airport, Idlewild harks back to the Golden Age of air travel in the 1940s through to the 1960s. Designed as a retro-luxe bar, Idlewild woffers warm and plush interiors reminiscent of the times, with decorations and trinkets collected from around the world. Expect live music performances,  innovative beverages,  a selection of craft beers, wines, champagnes and rare spirits. Idlewild opens Wednesday 20 February 2019 contact and location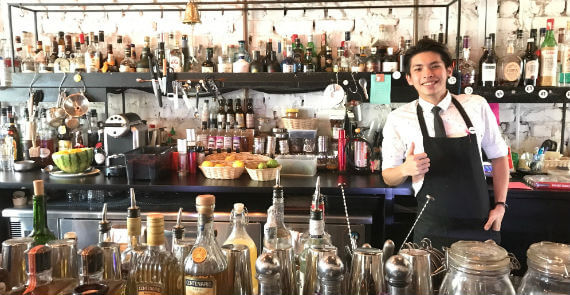 "Best Cocktail Bar 2015 & 2016" awarded and voted by the people of Singapore, a chic restaurant & cocktail bar, Maison Ikkoku located on the second floor of 20 Kandahar Street, Singapore, serve up to 100 percent custom bespoke cocktail with no drinks menu, every drink crafted from the fresh ingredients, that's what makes this bar difference from others. This unique bar believes in evolving, a modern twist industrial look, Maison Ikkoku boasts an organic-meets-trendy feel with greenery above the bar, vines intertwining and plants hanging naturally where the bottles are displayed. Open Sunday to Thursday: 6pm - 1am Friday, Saturday & Eve of Public Holiday: 6pm - 2am. Contact and Location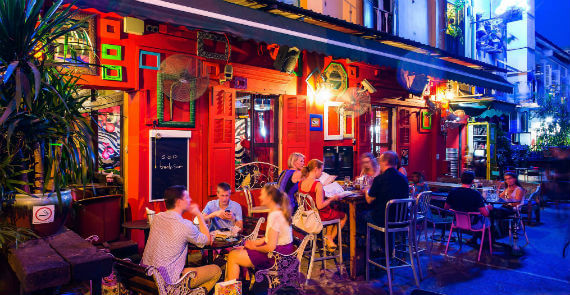 This is a cool little bar and eatery just off Haji Lane. Food is fresh and tasty and the staff are super friendly with prompt service. Blu Jaz is a place where you can get to experience amazing Bands, Comedy Shows, Dj Nights, Jam Session, Open Mic, Poetry Salm, Business talks with affordable food and lots of drinks and open late into the early hours. In short it's a hub of entertainment. Contact and Location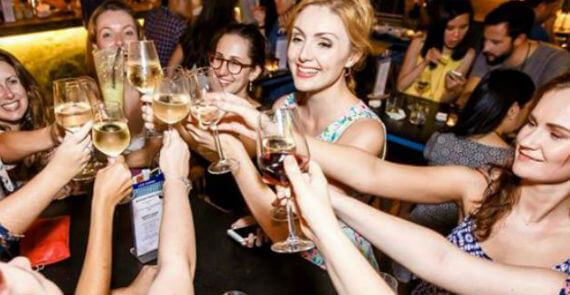 Odeon Towers Loof, Singapore's first standalone rooftop bar offers a great alfresco space for meeting, drinking and grazing some pretty awesome bar bites over a stack of bargains centered around happy hour. Hour Hour typically ends at 8pm, with the extended happy hour of 8-830pm only applicable for UOB cardmembers. Contact and Location
Orchard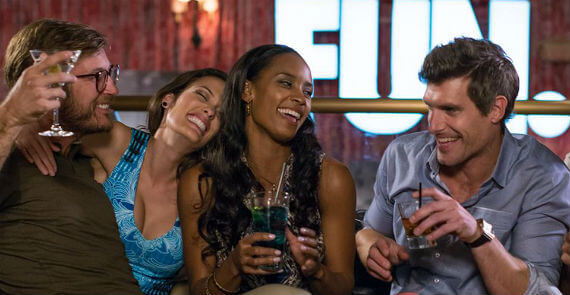 We all know Singapore is a bustling cosmopolitan city with diverse cultures and religions that offers a world of culinary experiences for its guests, which makes it the perfect location for a Hard Rock Cafe. The two-story Hard Rock Cafe Singapore is located in the heart of vibrant Orchard, in its entertainment and retail epicenter. Choose from a range of mouthwatering selections on the menu, which includes American classics like the Legendary® Burger as well as a few local favorites inspired by the signature flavors of Singapore. Contact and Location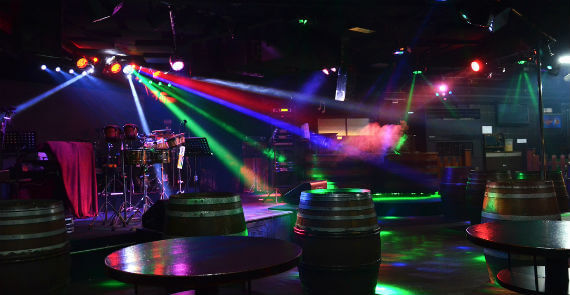 Getting a late night dose of Impanema is like experience a side of Singapore most don't know exists. It's the real world. It's where life comes to a climax between music, alcohol and flurtation. From the beaches of Rio, to the city of Singapore, Ipanema World Music Bar redefines entertainment with this edgy offering. Fantasy that burns into reality, to fire up your nights and reach the ultimate party frenzy.  This sprawling 7,000 square feet club offers live entertainment and as excellent world music rendition by the resident DJ. Playing to a full capacity crowd nightly, this club stands alone in delivering unsurpassed leisure for your ultimate pleasure. Contact and Location
Manhattan (#1 Best Bar in Asia 2018)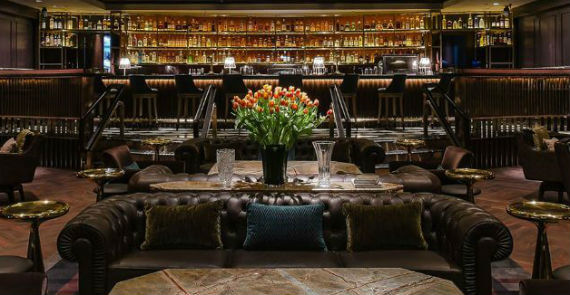 Inspired by the Golden Age of cocktails and fine drinking, Manhattan is reminiscent of a grand hotel bar, modern yet with a touch of old New York glamour and sophistication. Choose your tipple from artisanal spirits, and classic and forgotten cocktails, meticulously crafted from the world's first in-hotel rickhouse and a remarkable collection of house-made ingredients, accompanied by gourmet bar bites. Manhattan was named #1 in World's 50 Best Bars in 2018 by Drinks International. Contact and Location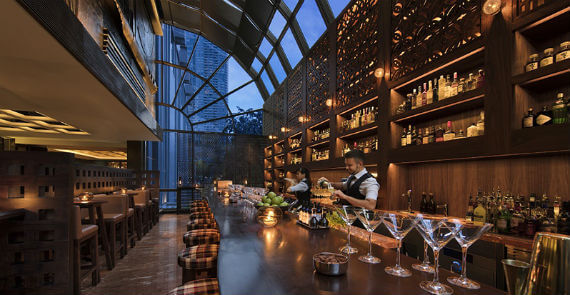 Martini bar is a haven for real martini lovers. The glass-enclosed bar on the mezzanine level has one of the largest selections of martinis in the city and won numerous awards for being the best bar in Singapore. mezzatime/Happy Hours From 5:00pm to 9:00pm daily, enjoy a special price of SGD 14++ on all signature and classic martinis, handcrafted gin and tonics, sustainable wines by the glass along with other selected house pours. Contact and Location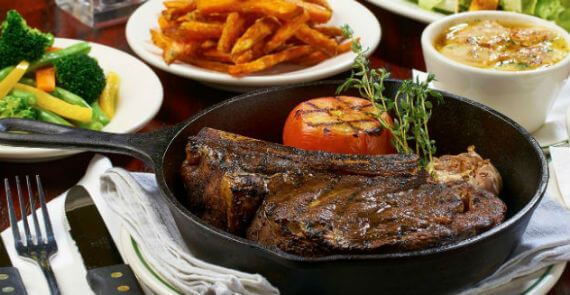 Dan Ryan's was created in Hong Kong in 1989 and currently there are four Dan Ryan's restaurants in operation in Hong Kong, Taiwan and Singapore. Dan Ryan's offers authentic American steaks, ribs, sandwiches and salads in a friendly, lively and upscale atmosphere. Dan Ryan's operating mission is to serve consistently genuine, uncompromised American food to a standard exactly as one might expect in big city restaurants across the United States, at a price that guests regard as high value. Taking inspiration from a 1940's Chicago bar and grill, Dan Ryan's features period music, vintage light fixtures and posters, an antique train circling above the bar, and an artist's mural depicting vintage Chicago night life. Contact and Location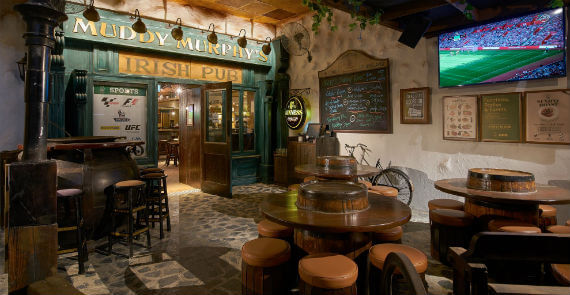 It is testimony to the strength of the Irish Pub concept that Muddy Murphy's is one of the oldest traditional pubs in Singapore. Weekends are a treat as Muddy's serves up one of Singapore's best-known Sunday Roast, between 11.30 am til 4pm. Delicious slow roasted, hand carved Prime beef smothered in home-made gravy served together with creamy mash, daily vegetables and Yokshire pudding. The success of "Muddy's" is driven by having achieved that delicate balance between tuning in to the needs of local and foreign clientele whilst retaining an essentially Irish atmosphere. The evening is just as good as the day, offering live music and heaps of international characters to meet. Contact and Location
Comments
Wow what a line up. Where do we begin - maybe Tanjong Pagar love this guide thank you
This is the most detailed written article on Singapore Nightlife and what a fantastic guide it is! each one recommended and covered in great description. Fantastic.