Our reporter Rebecca Assice is the Founder and Director of Virtual Room in Asia Pacific. Virtual Room is one of the world's best team-based virtual reality experiences and is now in Singapore. Blending the escape room concept with a full 3D cinematic experience to deliver a unique, immersive and mind-blowing adventure. Expat Choice readers enjoy a 15% discount when you book Virtual Room experiences with code EXPATCHOICE15 and receive a 15% automatic discount when booked online at HERE
Send your loved ones to the moon for their next celebration! The ideal Gift Offer Priced from $49 for 1 player – we also offer 2 ($98), 3 ($177) and 4 ($196) player options. A great and unique gifting idea for ages 10+ or for the person who has everything! Adults just love this experience!
The future of entertainment is now here with Virtual Room – the best virtual reality Singapore has to offer families, friends, corporate and party groups. Virtual Room is one of the world's only collaborative or team-based virtual reality experiences.
Whilst most current virtual reality (VR) experiences only allow one person to play for 2 to 10 minutes, today Virtual Room offers a unique possibility; an immersive virtual reality experience for several people working together as a team, for up to forty-five minutes!
For normal bookings please book online. For a free demo, corporate events or parties, please contact [email protected]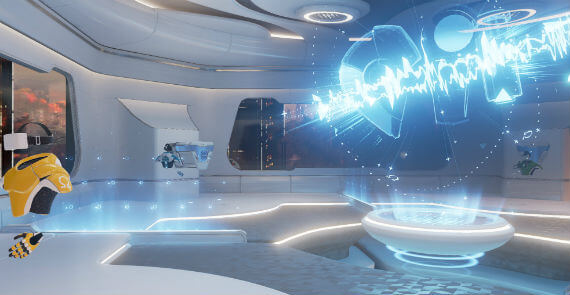 Experience a truly exhilarating and mind-blowing adventure with your friends, family or colleagues as you communicate and work together in a totally realistic virtual world.
Each player has their own dedicated room, specially designed and equipped with the latest virtual reality gear (HTC Vive). You will participate in the game standing up and will get to move around, search for items, manipulate objects and collaborate with your fellow team members.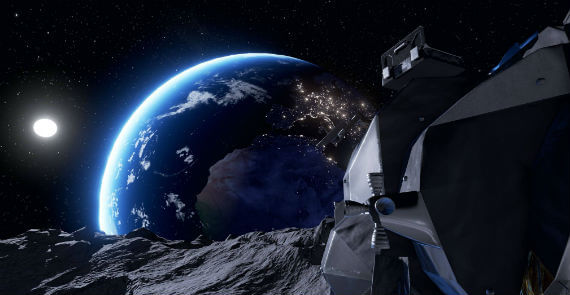 The HTC Room Scale Virtual Reality experience allows you to explore worlds in a way that's never been possible before. Your movements are fully tracked in the virtual world, combined with the maximum usable space we offer in our specially designed play areas, you get the full experience, and nothing less. It's unlike anything you've ever experienced before - immersion, freedom, adrenaline, the ultimate thrill!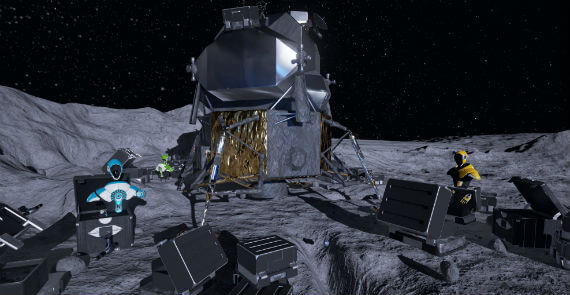 If you're up for the challenge, build your team now and join the adventure.
Your mission is to help save the world and you and your team of 2-4 players will need to travel back into historical periods of time such as ancient Egypt and the moon landing to solve the puzzles and challenges. Harnessed with a lightweight and comfortable 3D helmet (which does not give any nausea or dizziness) and a pair of connected controllers – players immerse themselves in the virtual world where they can grab items, throw them, move around and collaborate together to save the world.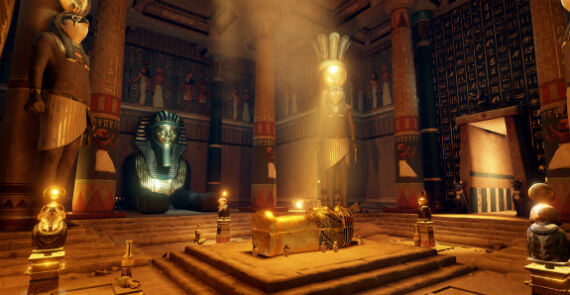 Everything happens in the helmet, right before our eyes – and everything works together – your mind and body become one in the virtual world. Every action you take in the virtual world is mirrored in the real world – if you walk around in the virtual world you are walking in the real world, if you bend down in the virtual world you are bending down in the real world. This makes the experience much more realistic than other VR experiences where your mind and body can be doing different things e.g. more inferior VR experiences may have you sitting down in the real world but flying through space in the virtual world.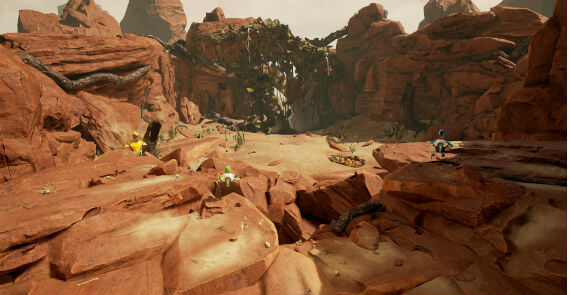 A game of trick
The Virtual Room offers an experience that relies in large part on its technological inventiveness. But it's not just about the technical innovation - the team must play together, listen to each other, talk to each other, seek solutions in an ever-changing virtual environment. The mission can only be successful by interacting together – which makes it a fantastic experience for corporate team events, school groups, birthday parties etc. Everything is a matter of instinct, reflection and communication. Five different worlds will be visited, each containing a critical piece of data that must be collected. Each time, it's up to us to find out why we landed there, what we came to look for and how to get it ...
Virtual Room is open to all from ages 12 and up. It is an experience designed to bring virtual reality to the masses – not just for gamers or geeks. Some will lose themselves in the immersion, absorbed by the meticulous realism of the sets, others will take the lead of this expedition to save the world, while others will use their new skills to advance the mission. An unexpected adventure that enables us to fly away to the unexplored dimensions of the human imagination.
Expat Choice is excited to let you know that the Virtual Room - Asia's first team-based virtual reality experience and Singapore's largest VR facility covering 5000sq ft – located in Chinatown, is now open!
Expat Choice is proud to share this unique concept as it is a first of its kind in Singapore and is designed to bring a high-end Virtual Reality experience to the masses (friends, families, teens, corporate team building.
What is Virtual Room?
Virtual Room is Singapore (and Asia's) only team-based virtual reality experience – located centrally in Chinatown
A bit like an escape room in that you work as a team – but a fully immersive and mind-blowing experience – with 99.9% 5 star reviews since launching in Europe
Designed to bring Virtual Reality to the mass market – for friends, families, corporate groups, schools etc – not an experience just for gamers
Rapid global expansion – already in Paris, Geneva and Brussels – opened in Singapore Oct 16th and Sydney October 23rd
Played in groups of 2, 3 or 4 players – each player has their own dedicated room with the best virtual reality hardware on the market (HTC Vive)
The adventure lasts ~45 minutes and sends you back into 5 different time periods such as ancient Egypt or the moon landing – requiring you to work together to solve the puzzles and challenges
Attracting huge media interest in Europe since launching a few months ago:
Visit Virtual Room HERE