Madame Fan presents a destination hotspot to be at for an over the top weekend shenanigan, featuring new dim sum creations and signature East meets West cocktails at her newest act – Cocktail Dim Sum Brunch, $136++ per person, every Saturday & Sunday between 11am and 3.30pm includes Dim Sum Brunch with free-flow cocktails, wines, beer, soda and Chinese tea.
From the heartiness of new dim sum creations to the punchiness of her signature East meets West cocktails, be spoilt for choices as the menu features over 40 unlimited servings of Dim Sum, Cantonese classics dishes and signature cocktails to fill any heart's desire. Designed to please even the most discerning diners, diners will be welcomed with a luxurious Chinese delicacy – Mini Buddha Jumps over the Wall, with Chef's compliment.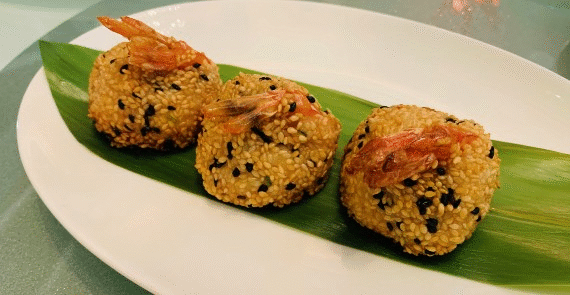 Handcrafted exclusively to jazz up the offerings in this dim sum brunch, Executive Chef Mike Tan launched a varietal of new dim sum creations with a touch of modernity. Diners can look forward to luxurious Black Truffle Dumpling with wild mushroom, cheesy Seafood Prawn Roll, fragrant Pan-fried Pork Bun with preserved Mui Choi vegetable and crisp crust Seafood Spring Roll with kumquat and wasabi for a hint of tart flavour. Other dim sum favourites such as Har Gau, Shumai, Siew Long Bao are available on the menu as well.
That's not all! Shellfish lovers can indulge in Madame Fan's heavenly take on drunken prawns with sweet succulent Poached Prawns soaked up in aromatic herbs and Chinese Shaoxing wine; a bowl of Braised Vermicelli with wind-dried pork and La La clams to savour. Signatures such as the Jasmine Smoked Pork Ribs, Australian Striploin with Sarawak black pepper are included.
Featuring a modern take on a well-loved Chinese tradition - Yum Cha (which literally translates to "Shall we have tea?"), Madame Fan stays true to its philosophy of an experiential gourmet journey of speaking old ideas in the language of today. In the language of Madame Fan, her modern take on this Yum Cha tradition equates to "Shall we have tea, made even better with cocktails?"
Seeking to complete every diner's experience on a high note, the cocktail offerings spotlight on the Yum Cha, which gratify with a tableside cocktail pull by our award winning bartender, an inspiration from familiar scene in Chinese tea house. Other cocktail highlight the Portofino, a refreshing & sweet libation to complement the savoury dim sum selections.
The Sip & Guzzle drink packages are available as follows:
SIP $136++ per person: Dim Sum Brunch with free flow cocktails, wines, beer, soda & Chinese tea
GUZZLE $146++ per person Dim Sum Brunch with free flow champagne, cocktails, wines, beer, soda & Chinese tea
Diners who wish to opt out from the drink package could enjoy the dim sum brunch at $78++ per person. For reservations at Madame Fan, please email [email protected] or call +65 6818 1921