Image Credit: Les Amis Restaurant Facebook Page
It's no secret French cuisine is one of the most articulate in the world! France thrives off its core belief in the importance of good, wholesome food, and their two-hour lunch breaks and three-course meals are de rigeur.
There's much to love; an assortment of freshly baked breads, a plethora of scrumptious cheese, the most extensive pastry selections, bountiful seafood, poultry and meat dishes, colourful fruits and vibrant vegetables, simmering broths, hearty soups and delicate sauces of all design and flavour, not to forget the finest wines of the region to wash it all down with — the French certainly know how to impress.
Expat Choice brings you a selection of our top restaurants and bistros, each presenting their very own version and variety of traditional and contemporary French cuisine.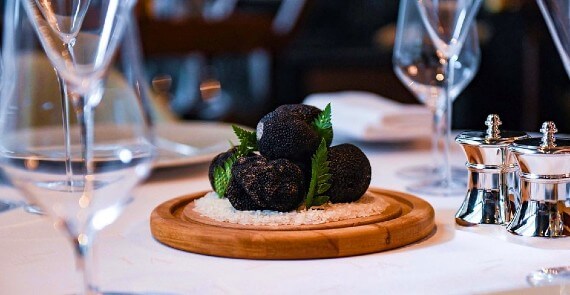 Image Credit: Les Amis Restaurant Facebook Page
Proudly boasting of a deserving three Michelin star accolade on its back, Les Amis continues to prove itself worthy, by its merit of excellent food and personalized service as a team effort! Spear-headed by the legendary Chef Sebastian Lepinoy, who carries a wealth of knowledge and technical skills, dishes are highly influenced by Parisian haute cuisine. The primary intent is to gift diners with a memorable experience of 'beyond the taste profiles of France,' by incorporating a background drawing on personal stories related to the intricacies of key ingredients. Both lunch and dinner menus offer succulent, seasonal dishes — where one could opt for either the classic or degustation menus to sample a taste of Chef Lepinoy's culinary genius.
INFORMATION
s. www.facebook.com/lesamisrestaurant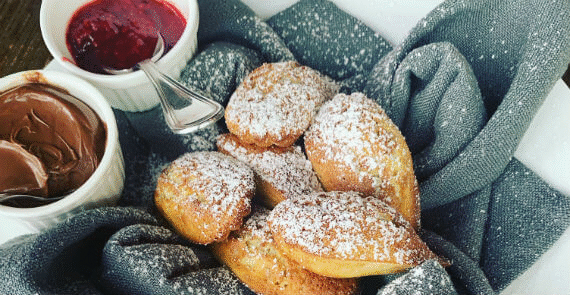 This is a fabulous Sunday Brunch option. Having tasted the fare at Bar-Roque a number of times, I would say the house specialty must be highlighted in their aged meats. Much of the fare is made in-house from meats dry aged, through to terrines, rillettes, cottage cheese - which is divine - to the house charcuterie.  Some cheeses are matured in house where fresh milk is obtained locally, from goat and cow farms, then pasteurised. Organic pork is imported from Australia but there are also beef and lamb sausages as options. With all types of sausages on offer – smoked and dried, this array of charcuterie is full of flavour. A warm basket of freshly baked Madeleines with Nutella and raspberry sauces top of the menu. We don't need to go to France to enjoy such delightful treats. For $14 - the eight madeleines served are top value. 
INFORMATION
a. 165 Tanjong Pagar Road #01-00 088539
s. www.facebook.com/BarRoqueGrill/
You May Also Like...
This is how Chef Stephane Istel of Bar-Roque Grill Pays Homage to French Traditions and his Childhood.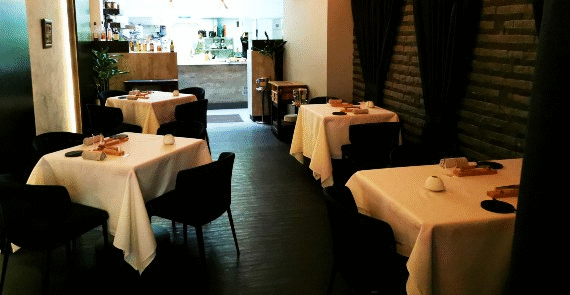 Restaurant JAG is a French fine dining restaurant set over 2 floors in a shophouse along Duxton Rd with a capacity of only 25 guests and a lovely view of our open kitchen, the first floor is perfect for an exclusive romantic or intimate occasion. The bar and lounge on the second floor is cozy and luxurious, with Chesterfields sofas and bar seating's, fantastic for private business meetings. Restaurant JAG, stands for Jeremy Anant Gastronomy – the two passionate owners who view their masterpiece as not only their home, but as an extension of their personalities. he warm and muted tones exude an atmosphere of luxury and comfort yet, like a classic Jag, there is nothing at all ostentatious about the space. 
INFORMATION
s. www.facebook.com/restaurantjagsg/
You May Also Like...
Discover the Savoie Region of France with Author Rebecca Assice and the Personal Touch of Restaurant JAG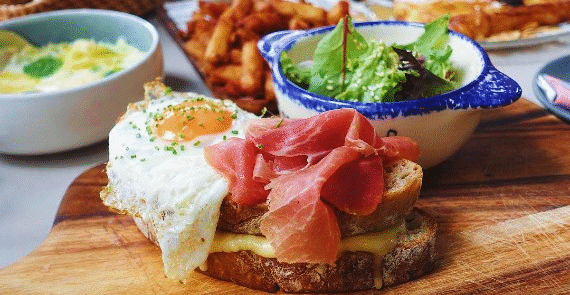 Image Credit: Merci Marcel Facebook Page
With a choice of three different venues in Singapore (Club Street, Tiong Bahru and Orchard), Merci Marcel is a French dining concept that friends and family would find perfect for occasions of celebrations, get-togethers, group meets and intimate brunches. Farmhouse cheeses are sourced authentically from artisan producers in Europe, and display an impressive showcase of assortment amongst their platters offered. The restaurant's fine service and a carefully curated spread of top-quality French food affords you with a chance to feast to your heart's delight.
INFORMATION
a. 7-9 Club St 069403 (Club Street)
a. TIONG BAHRU, 56 ENG HOON ST, #01-68 160056 (Tiong Bahru)
a. Palais Renaissance, 390 Orchard Road, Singapore 238871, #01-03 238871 (Orchard Road)
s. www.facebook.com/pg/mercimarcelsg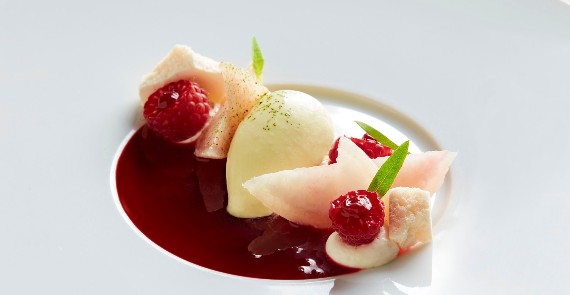 Image Credit: Odette Facebook Page
Located within the National Gallery Singapore, Odette is a refined French restaurant led by the extremely experienced Chef Julien Royer, and inspired by his grandmother of whom he credits that 'her devotion to people and ability to demonstrate love through food continues to inspire the Odette experience.' This elegant eatery is a big favourite for many, with three Michelin stars and the satisfactory achievement of 'Asia's Best Restaurant 2019,' the elevated locale celebrates seasonal produce and well-cultivated signature dishes on their menus. Their plethora of exquisite wines pairs well with their exceptional food, and has been supplied and ranked from only is the best of the best corkers.
INFORMATION
a. 1 Saint Andrew's Road, #01-04 178957
s. www.facebook.com/pg/odetterestaura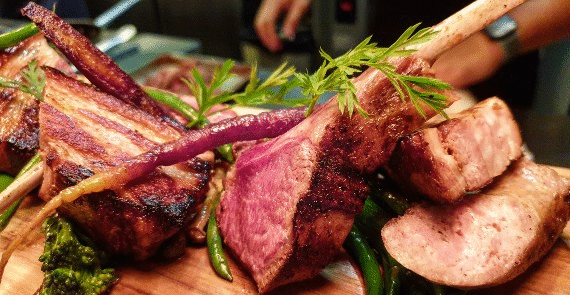 Image Credit: Bar-A-Thym Facebook Page
The open kitchen concept at Bar-A-Thym, allows its diners to visually whet their appetites by witnessing chefs skilfully prepare meals with the unique cooking process that involves a plancha or flat top grill. The fine French fare here is supported by stringent practices of sustainability and ethical food procurement, ensuring that only sustainably sourced seafood and artisan-quality baked goods are served on its spread of dishes. Chef Francois Mermilliod cultivated his passion and love for food at an early age, and over the years developed a reputation for simple, uncomplicated French cuisine. His knack for incorporating both French and Asian cooking techniques are nuanced, with emphasis on seasonal and local produce.
INFORMATION
s. www.facebook.com/Bar-A-Thym-1437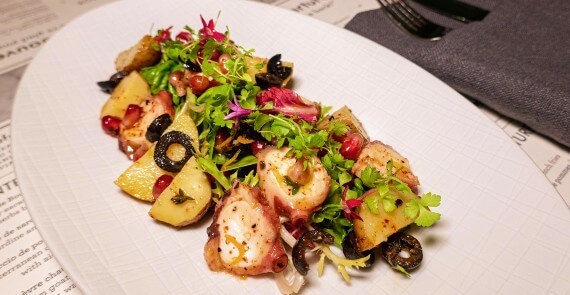 Image Credit: Bistro Du Vin Singapore Facebook Page
Authentic French food made from traditional recipes, can be found at Bistro Du Vin, a casual yet bona fide French bistro experience located along Scotts Road. Established in 2009, no effort or expense has been spared in creating the ambience of BDV to liken that of a typical establishment from France, from the furnishing right down to the convivial service style, music and memorabilia decorating its walls. The master Director behind the success of this locality is the Bordeaux-born, Phillippe Pau, along with the Executive Chef Laurent Brouard, helming the kitchen team. Great food, excellent booze, and friendly staff — leaves you lacking for nothing more.
INFORMATION
a. 1 Scotts Rd, Singapore 228208, #01 - 14
Comments
Not only is Merci Marcel beautifully designed, they also have impeccable service, here you feel heard and valued as a customer. Food is amazing, indeed a great place for a date, family gathering or even with friends.