Hero Video Credit: The World's 50 Best Restaurants & 50 Best Bars
Hero Image : Vianney Massot Restaurant Facebook Page
French Cuisine is perhaps one of the most technical cuisines to master. It is all about precision and takes years of theoretical and hands on training to be able to excel in French culinary arts.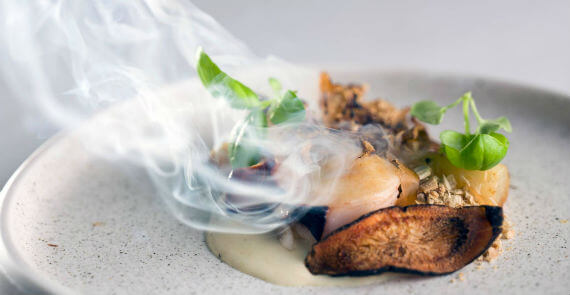 Restaurant JAG is a French fine dining restaurant, created from a partnership between the talented Michelin-starred chef Jeremy Gillon and managing director Anant Tyagi. Set over 2 floors in a shophouse along Duxton Rd with a capacity of only 25 guests and a lovely view of our open kitchen, the first floor is perfect for an exclusive romantic or intimate occasion. The bar and lounge on the second floor is cozy and luxurious, with Chesterfields sofas and bar seating's, fantastic for private business meetings.contact and location
Video Credit : Michelin Guide Singapore
Vianney Massot Restaurant is French fine dining on another level. A la carte dishes are available during dinner only. The Rossini-style Le Veau de Lait is a classic with thick cuts of veal tenderloin and foie grass is not to be missed. Guests can choose from a two-course lunch menu, starting from $68++, up to a seven-course degustation menu from $338++ (correct at time of publishing). When you are seated at the Chef's table guests witness first hand the detailed precision of how the team prepare the dishes. contact and location
A.39 Hongkong St, Singapore 059678 T. +65 6909 6360 W. vianneymassot.com/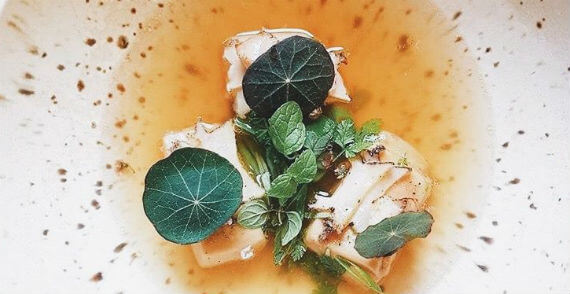 No.5 on the list of Asia's 50 Best Restaurants and No.18 in The World's 50 Best Restaurants 2019  Odette is now the highest rated restaurant in Singapore. Chef Julien Royer left Jaan to set up this iconic restaurant in 2015. With two Michelin stars, Odette continues to wow diners from its sophisticated venue in Singapore National Gallery.  
The annual awards celebrate the outstanding achievements of restaurants – including a brand new No.1 this year– as well as a series of individual accolades for chefs. The list is voted on by a diverse Academy comprising more than 1,000 international chefs, food writers and traveling gourmets.
It is interesting to note that a majority of Singapore's entries in the Asia's 50 Best Restaurants list have one thing in common. They all serve French food. If you like to keep things classy, treat yourself to a meal at one of Singapore's best French restaurants. Here are our favourites for you to pick from: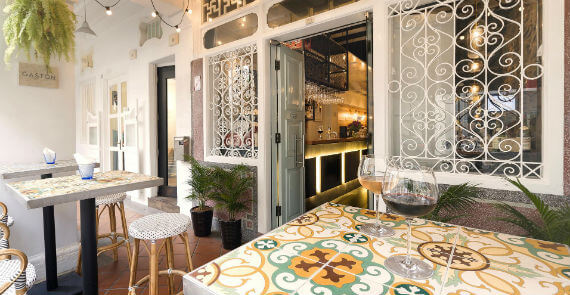 Deeply rooted in the Burgundian heritage, embrace classic homemade specialties from the region including Jambon Persillé, Truite a l'Aligoté and Éclair au Cassis at Gaston Burgundy Bistro & Wine Bar. With dishes crafted with the utmost respect for tradition, enjoy the freshest, seasonal ingredients sourced directly from artisanal producers at Gaston. A meal isn't really fulfilled without a glass of wine - look forward to an extensive selection of quality, great value wines of close to 350 labels from France and beyond.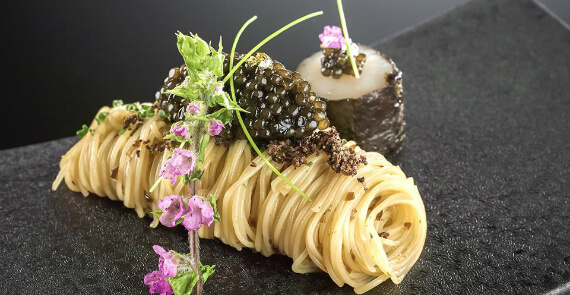 French cuisine with tones of Asia is what awaits you at Les Amis. The kitchen marries Japanese produce with French techniques and serves up memorable fare. If you are in the mood to indulge, do try the tasting menu – small portions of the chef's signature dishes like Caviar Kristal. No wonder it was awarded the 29th position in Asia's 50 Best Restaurants list 2018 and two stars by the Michelin Guide Singapore.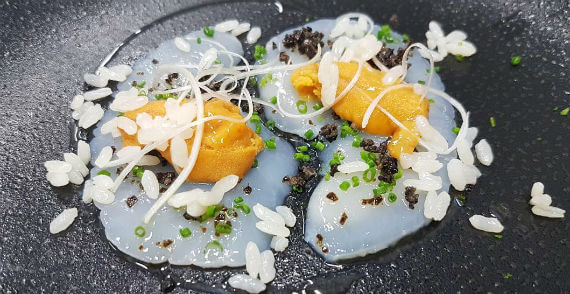 Located on swanky Purvis Street, Gunther's is modeled around the personality of its owner who lent it his name. Head here for his angel hair pasta served with caviar, a classic reinvented for the modern palate. The revered restaurant constantly jostles with its sister-restaurant Garibaldi which is equally well known for delectable Italian food.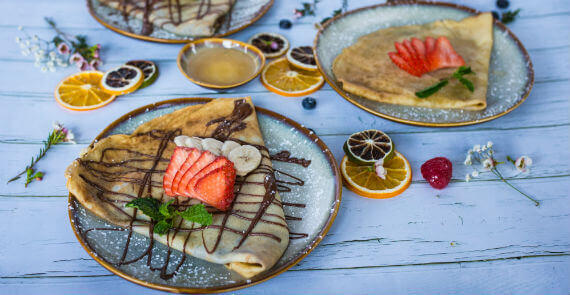 Tucked away in a corner of Robertson Quay, Les Bouchons Rive Gauche extends from its smallish air-conditioned interior to a breezy veranda. The introduction of 'Bouchons Riviera Sunday Brunch' at Les Bouchons Rive Gauche situated along Robertson Quay, marks Les Bouchons' first-ever brunch menu. Highly recommended.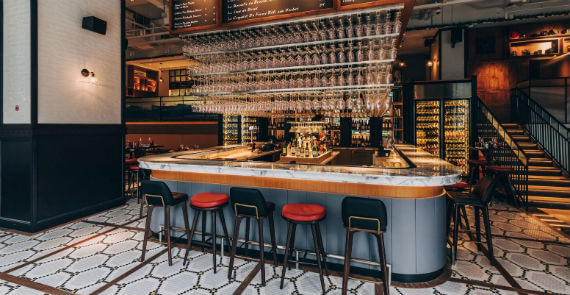 Ginett Singapore is a hip and happening casual Restaurant & Wine Bar that serves a large selection of freshly cooked cafe style french food, tapas, cheese, cold cuts and exclusive French wines at affordable prices starting at $6 a glass. Ginett is open daily from 7am to 11.30pm. Serving breakfast, brunch, lunch and dinner, it's also a place for you to enjoy a drink with friends before or after your meal. Helmed by General Manager and Chef de Cuisine of R&B Lab, Sylvain Royer, Ginett is located on the first floor of Hotel G Singapore and features high ceilings, an open mezzanine with private working spaces, booths, and communal tables. It gets busy here so book in advance to secure a communal table, Great spot for large groups. Very lively atmosphere.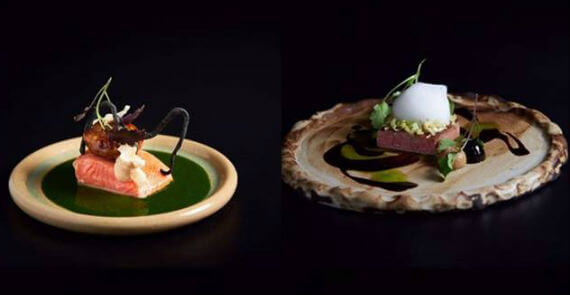 Brought to you by renowned Chef Christophe Lerouy who previously helmed the kitchens of one-Michelin-starred Alma By Juan Amador, Lerouy delights guests with an industrial chic 26 counter-seat restaurant serving unique modern French Cuisine. An open kitchen showcasing end to end preparation is your entertainment, while the cuisine is purely Chef Lerouy's creation and can be described as French fine dining articulated with Lerouy's passionate interpretation of his most recent gastronomic adventures throughout Asia. Lerouy holds court as one of the leading restaurants in Stanley Street offering diners two omakase choices, the Petit ($38 for a three-course lunch, $98 for a five-course dinner) and the Grand ($55 for a five-course lunch, $128 for a seven-course dinner).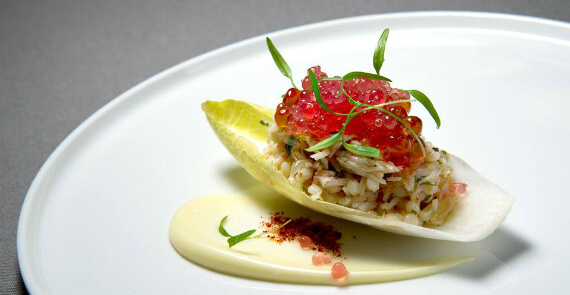 The one Michelin starred Rhubarb is located in Tanjong Pagar's trendy Duxton Hill. An intimate space with only seven tables and an open kitchen, the restaurant focuses on French classics sans any gimmicks. A thoughtfully compiled wine list accompanies the excellent food served with warmth by the service staff.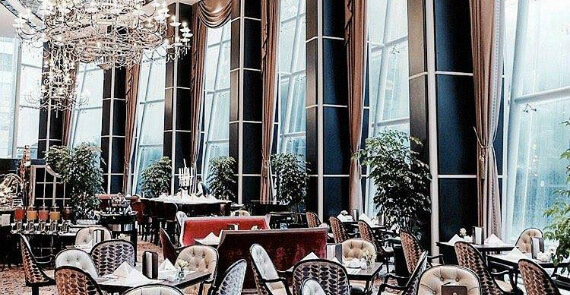 With bright interiors and floor to ceiling windows, Brasserie Les Saveurs does justice to its plush home within St.Regis Hotel. The one-page menu has classic French dishes which are executed with extraordinary skill. Order the the Whole Dover Sole Meunière and ask them to fillet the fish table-side. You can thank us later.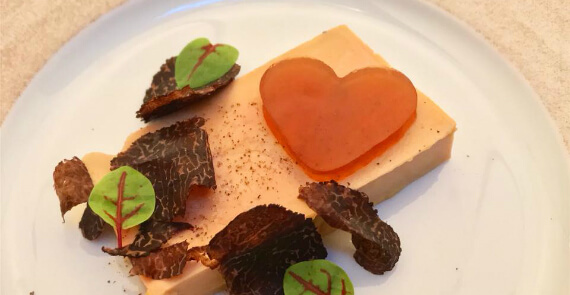 The unpretentious Fleur De Sel is nestled within a shophouse on Tras Street. Chef Alexandre Lozachmeur who helms the kitchen, has worked alongside many great chefs including world-acclaimed chef, Alain Ducasse. A functional open kitchen and counter seating defy convention. The kitchen however, does not compromise on the quality of food that leaves the pass. Expect delicious and refined French classics and a carefully curated wine list.    
Cover Image Credit: Jaan (Facebook)