Picture Credit : Sum Yi Tai + ShuKuu Japanese Izakaya & Sake Bar
Video Credit : Le Quinze Vins
If you've been along Telok Ayer lately, you already know that it's home to numerous bars, restaurants and eateries – a hub for cuisine, and a vibrant environment to have a night out...
There is certainly no shortage of food and wine experiences here and without doubt, you might just find yourself spoiled for choice trying to decide on which places to try first.
Here to make that decision easier is a list of our favourite bars in the area to put high on your must-try list.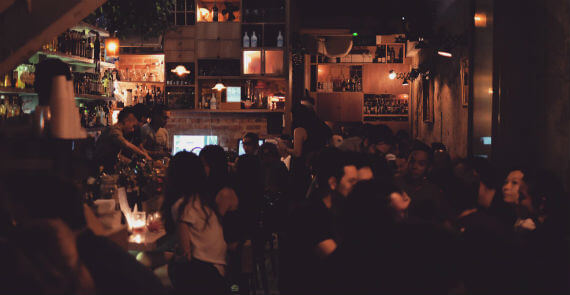 Home of creative cocktails, Bitters & Love likes to mix it up (pun intended) with unusual but delicious concoctions. Unique to this place is the fact that cocktails are made-to-order according to the customer's tastes, after the helpful and upbeat (they frequently sing along to the music and greet customers like old friends) bar staff ask you a few well-crafted questions about your preferences. If you like nostalgia with your drinks, Bitters & Love is well-known for their old school music playlist, so be prepared for some great throwback vibes with your cocktails.
A. 118 Telok Ayer Street 068587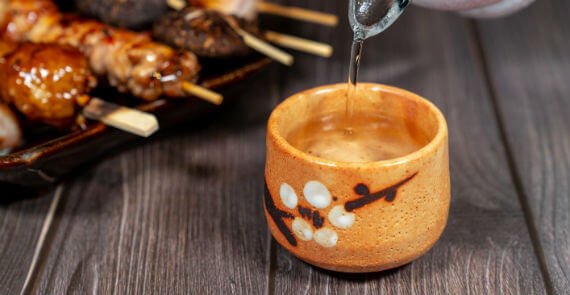 Crazy about sake? You're in luck – Shukuu Izakaya has almost 50 different artisanal sakes for you to try (though perhaps not all in the same sitting). Try some of their delicacies such as Tako Wasabi (octopus marinated in wasabi) the Gyu Ponzu (lightly seared fillet steak with ponzu) while you're there.
A. 8C Stanley St, Singapore 068727
W. shukuu.sg/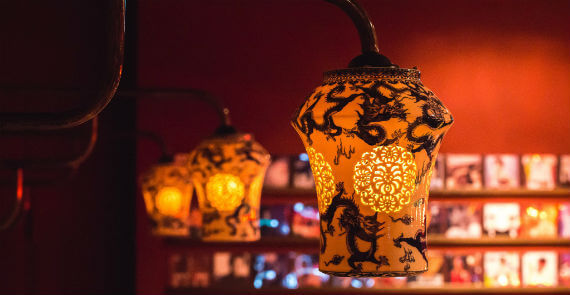 A vibrant and lively bar, Sum Yi Tai harkens back to glitzy 1980's Hong Kong, with three levels offering different concepts – a tapas bar on the ground floor, the Mona Lounge and a private karaoke room on the second floor, and a rooftop bar on the uppermost level.
Draught beer starts at SGD $9 for Asahi Super Dry (half pint) and their happy hours deal lasts till 8 p.m. daily (9 p.m. on Saturdays) when you can get a selection of beers starting at $12, house wines at $10, and house pours of vodka, gin, whisky and rum at the same price.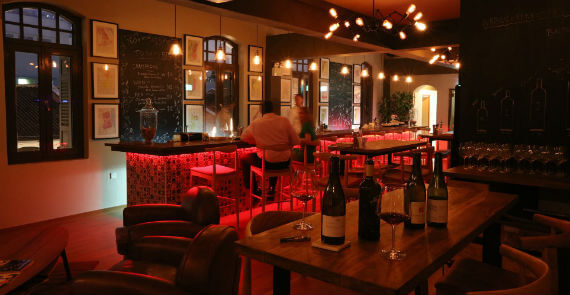 13% Gastro Wine offers an extensive selection of wines from many regions around the world, and sharing portions of delectable modern European dishes. Wines are available by the glass, bottle or on a retail basis. The 13% Gastro Wine experience is personal and authentic, so customers can truly take pleasure in the journey of wine tasting without a high price tag and without pretension.
A. 123A Telok Ayer Street 068592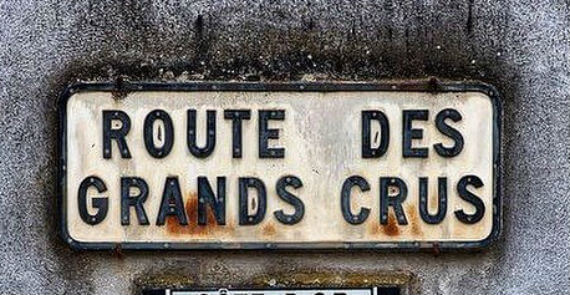 Named "Best Wine Shop of the Year" by La Revue des Vins de France in 2013, Le Quinze Vins is (no surprise here) a wine bar with over a thousand labels on offer. The bar bites here are perfectly paired to wines, and include charcuterie, croque monsieur, artisanal cheeses & sharing platters. If you don't know much about wine, don't worry – Le Quinze Vins' professional sommelier can help you decide based on your palate, and even your budget.
T. 6222 8266
F. www.facebook.com/pg/LQVSingapore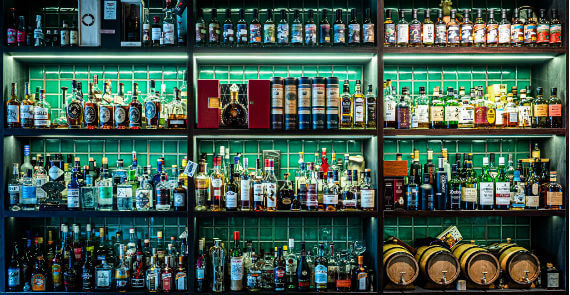 If you're looking for a place where you can enjoy some delicious drinks in peace (and relative quiet) head to Shin Gi Tai. Specialising in classic cocktails, Shin Gi Tai is an intimate, unpretentious and cosy bar run by Anthony Zhong – who doubles as a mixologist, whipping up unique and exquisite cocktails to his customers' delight.
A. 179A Telok Ayer St, Singapore 068627
F. www.facebook.com/shingitaibar/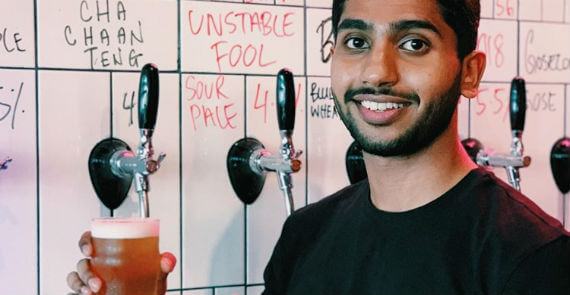 A craft beer and cider gastrobar, Freehouse welcomes its customers with a "No Strangers Here" sign and a row of shiny beer tap handles – a sight guaranteed to raise your spirits. With 16 craft beers in rotation and their delicious range of affordable bar bites and snacks, Freehouse is always a popular place to visit.
Comments
I love the food and wine scene around Telok Ayer. I was introduced to Le Quinze Vins by a wine industry friend on her day off! I love that it was her go to after hours! Whenever I am meeting anyone there now, I always arrive a little earlier because I thoroughly enjoy thumbing through their wine tome. You can always find a little gem to talk to the Sommeliers about who would happily pull up a seat if they could!! We went for a pre-dinner drink at 13% Gastro Wine recently and loved it. The wines offered by the glass were great and the young person serving enthusiastically announced she loves working there and is enjoying learning more and more about wine. Her enthusiasm made our experience fabulous.
What a wonderful find in Singapore! The ambience at LQV Singapore, service and knowledge of the wines was amazing! I really enjoyed my experience and booked for a second time but sadly my prior engagement lasted too long and I missed the opportunity to enjoy French wine & conversation (my apologies!). Definitely the place to go in Singapore if you enjoy French wines and interesting & charming young French wine experts!! Merci beaucoup & a bientot!!
Shin Gi Tai is a must visit for any person looking for a great bar. Brilliant drinks, great atmosphere, friendly and professional staff. Our bartender for the night was the wonderful Siti. Every single drink was exactly what we wanted. Perfectly blended. Aside from her mad drinks skills, it was her personality that made us want to stay longer than we had planned. Brilliant mix of friendly and professional with great banter when you wanted it. Do yourself a favour, just go and enjoy a drink or five.