Hero Image Credit: Birds of Paradise Gelato Boutique
Let's take a dose of ice-cream for a moment. We all love to slurp on a serving of cool refreshing ice-cream from time to time.
Let's face it! It's an awesome past time to go in search of sweet adventures.  The big ice cream winners are clearly homegrown brands when it comes to the options available in Singapore. A great way to get in touch with the heart and soul of this Islands gastronomic flavours – in a beautifully subtle way.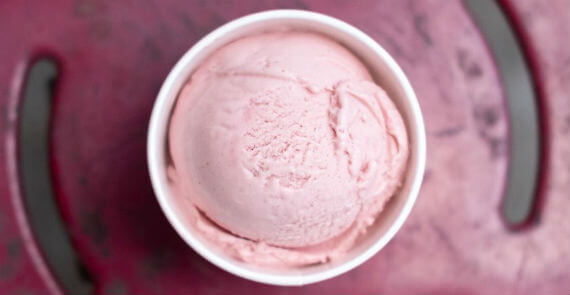 Located within a former army barracks built in 1936, Creamier Handcrafted Ice Cream and Coffee offers a sense of discovery and serves as a resting place for catching up with good company or a moment of solitude; all while enjoying homemade ice cream, waffles and coffee. The Gillman Barracks outlet of this homegrown ice cream brand is packed on the weekends, thanks to its rotating selection of 18 handcrafted ice-cream flavors that are made from scratch daily. Heads up! We love the secret stairway that links up to the Southern Ridges walking trail. more information here A.5A Lock Road 108927 W. https://creamier.com.sg/ T. +65 6262 1087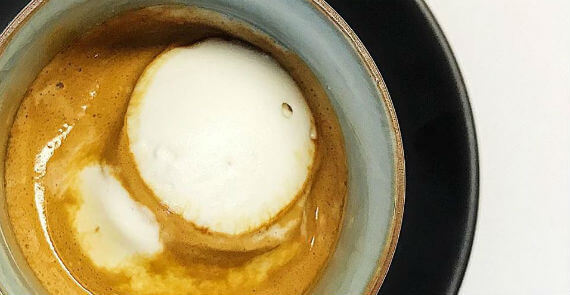 An Italian dessert consisting of vanilla ice cream topped with a shot of espresso coffee. It literally means "drowned" in Italian.  At Apiary, you have the luxury to select any ice cream flavour to create your very own unique affogato. Try this treat with Coconut, Sicilian Pistachio or Milk Chocolate and cookies. You will love all the results. Don't just take our word for it, try it yourself when you visit Apiary on Neil Rd Tanjong Pagar. more information here
A. 84 Neil Rd 088844 W. www.apiary.sg/ T. +65 6493 7273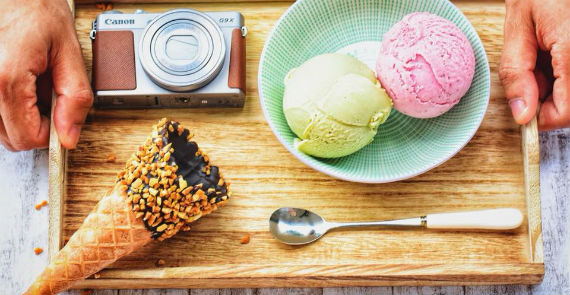 The sweltering weather in Singapore also means a refreshing ice cream treat is in order. The Daily Scoop Ice Cream Cafe is a veteran egg-free ice-cream chain. They offer made-fresh-daily, all-natural ice creams. Try the avocado and strawberry flavours, made only from the freshest natural ingredients. Fans of local flavors which includes visitors to Singapore and adventurous expatriates will appreciate their seasonal Mao Shan Wang flavor and the OkayLah, with kaya flavors. Don't miss their boozy offerings either, like the lychee martini and the cherry brandy ice-cream selections. more information here
A. Chip Bee Gardens, 43 Jalan Merah Saga, #01-78 278115 W. thedailyscoop.com.sg/#location T. +65 6475 3128
Hero Video Credit: DanielFoodDiary
Birds of Paradise delights in creating gelato of the finest quality, inspired by the botanical flavours of nature. Birds of Paradise create their very own range of signature flavours, made from premium ingredients. The makers flavour this awesome gelato using natural and botanical ingredients: fruits, flowers, pods, herbs, and spices. They pay homage to the immediate region by taking culinary cues from the South East Asian palate in the use of familiar herbs, such as basil and blue ginger. Birds of Paradise also take the time to gently infuse herbs and spices into their gelato, to create an experience that is wonderfully refreshing and yet finely balanced with flavours and aromas. more information here
A. 63 E Coast Rd, #01-05 428776 S. www.facebook.com/bopgelato/ T. +65 9678 6092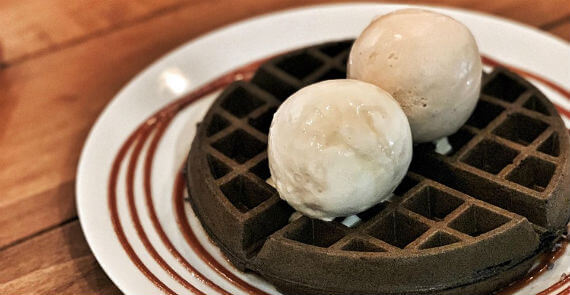 Fat Cat Ice Cream Bar is located in the heart of Bedok draws crowds from all corners of Singapore for their unique ice cream flavours availableat affordable prices. Made in-house from scratch, pair ice cream such as butterbeer, hay & honey and all-time favourite earl grey lavender with their awesome charcoal waffle and salted egg yolk sauce. The charcoal waffle and salted egg yolk pairing as created in 2014 and has become a go-to ice-cream waffle for many regulars. They offer gourmet plated desserts which are best paired with dessert wine. although not Halal Certified. No use of lard in ice-creams/waffles. We label our alcoholic flavours/desserts. more information here
A. Bedok North Ave 2, #01-25 Block 416 460416 W. fatcat.sg/ T. +65 6241 0830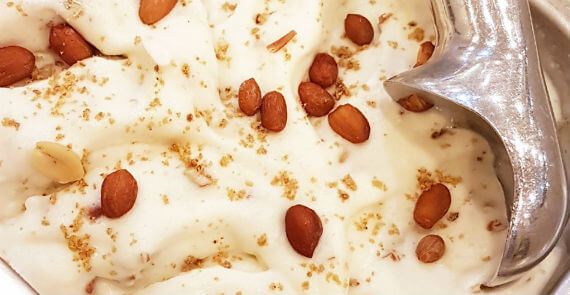 Born in 2005 from their love and passion for ice cream, Tom's Palette is best known for colouring outside the culinary lines.​ They're constantly challenging the perception of what makes gelato great. They have a growing library of 180 flavours featuring both classics and unorthodox creations, including local falvours including Salted Egg Yolk, Mango Sticky Rice. and the amazing Nasi Lemak (pictured) - a glutinous rice ice cream infused with coconut, pandan and lemongrass, and paired with white chocolate ikan bilis, curry leaves and peanuts. Tom's Palette's philosophy revolves around fresh and raw ingredients, and every tub, pint or cup is always handmade without the addition of stabilisers, premixes, or artificial flavouring. more information here
A. Shaw Tower, 100 Beach Road, #01-25 189702 W. www.tomspalette.com.sg/ T. +65 6296 5239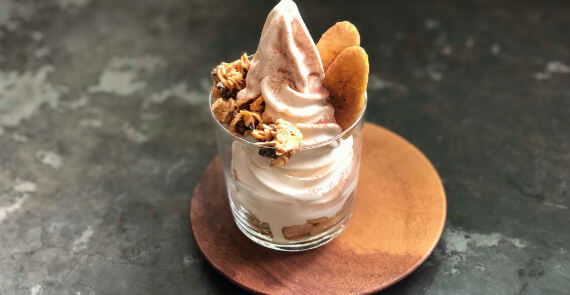 Enjoy a little Sunday every day with a dose of delicious desserts and coffee. Not just any desserts, but handcrafted desserts prepared with pride and love. At Sunday Folks, the makers enjoy challenging themselves and doing things differently - always with a steadfast focus on quality. From the selection of raw natural ingredients to the making of homemade toppings, Sunday Folks give fervent attention to every detail that pay homage to the freshness and tastefulness of their products. more information here
A. Chip Bee Gardens , 44 Jalan Merah Saga, #01-52 278116 W. sundayfolks.com/ T. +65 6479 9166
Comments
We had the double waffle with two scoops of ice cream at Sunday Folks in Chip Bee Gardens The earl grey lavender was softly sweet and the tea was infused well. The chocolate ice cream was rich and went well with our waffles with marshmallow. Queue time was a bit long but service was quick once we got to the head of the line.