Without any doubt, coffee has been a dispensable part of human's everyday life, to the point that some can't function productively without a proper cup of morning coffee. During this quarantine and social distancing period, grabbing coffee at physical stores is hardly possible.
While some users switch to self-brewing coffee at home, others turn to an online cafe to earn themselves a professional order daily. And in case you are a newbie in this product line or someone who wants to go digital with your current shop, the fact says it's never been easy to sell in this saturating market. However, a steady demand for caffeine always opens opportunities for those who know how to make their product stand out.
Is selling coffee worthy anymore?
Levels of profit are always the beauty of selling coffee, provided that you own a strong brand and a proper advertising campaign. Though selling coffee has severe competition, it is still prospering thanks to increasing demands and room for product development. Let's further explore the perks of selling this beverage:
Growing demand for high-quality coffee: Besides a regular level of consumers, people are more willing to spend money on high-quality and elaborating segments of coffee. That means a high volume of potential consumers for your brand is one giant factor when operating the business. An existing coffee brand can consider revitalizing itself in this way. This has to do with another perk: niching.
Niching: Selling coffee is the art of selling the value most creatively and functionally. You can target a specific group of customers and aim to provide them with the distinctive features of your coffee shop.
Competitive advantages for small brands. New and small brands can thrive in their colour as customers will never stop looking for different ways to enjoy a good cup of coffee.
While selling a product that is regarded as high-commodity is potentially profitable, ensuring that consumers will choose your brand and your coffee product is another issue. We will dive into a specific checklist on launching an online coffee shop for optimisation.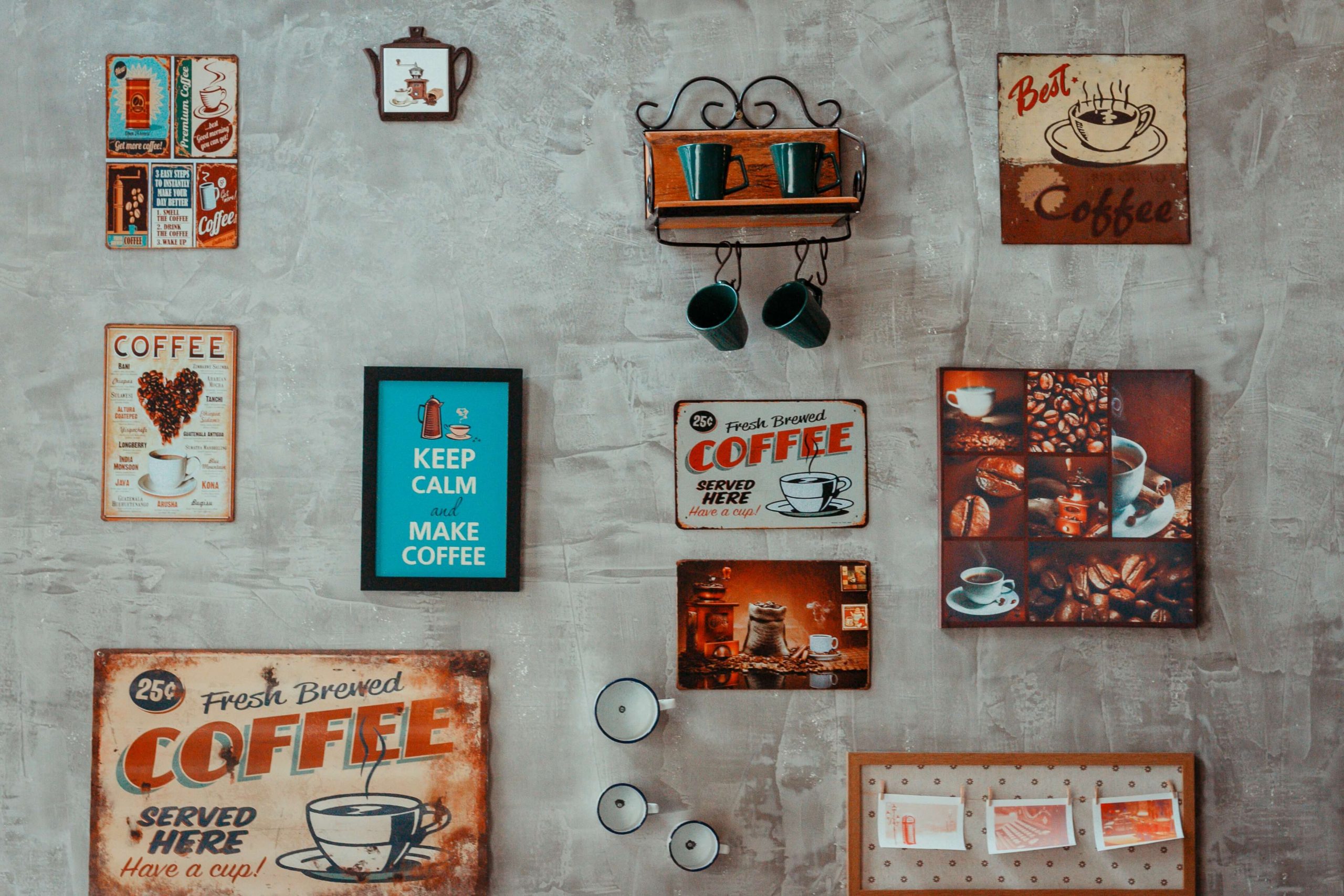 Selling coffee has severe competition, but it is still prospering thanks to increasing demands and room for product development
Five steps to open an online and profitable coffee shop
These five steps are designed specifically for a newbie in this market, those who are currently cafe owners can feel free to skip this process. Whoever you are, take into consideration that choosing an online platform to sell matters. If you are aiming to run an online business on Shopify, Shopify apps can facilitate your operation most stunningly.
Now lets the journey begin
1. Dropshipping or roasting?
Online coffee businesses look for supply in either two approaches: drop shipping or roasting. By identifying a suitable supplying method, you will save a great amount of time on further steps. Remember that each method has both pros and cons, so the decision to choose which one is up to your business plan and market trend.
Drop shipping
In case you are still clueless about the drop shipping model, it's worth spending some time learning more about this on-trend business model. In its basic meaning, drop shipping refers to the act of outsourcing the storage of products to a third party.
Pros and cons: Drop shipping saves you from traditional costs, which is a fortune for new business. However, it does have certain obstacles including less control on your product and other issues relating to third-party manufacturers. Sometimes, it is the trust issue between you two that can negatively affect your reputation.
When should I drop ship: Those who are focusing more on building marketing and branding for your coffee shops can consider this method. It allows you to strengthen what you know best and still ensure an acceptable flow of supply. On the other hand, if your roasting is your forte or building a handmade brand is your goal, move to the next approach.
Home roasting
Indeed, this method is suitable for those who have high experience in roasting or desire a hands-on operation. While it can take more time in the home-roasting method, consumers will value and reward you for this approach. This is especially vital when home-roasting coffee is on-trend these days.
Pros and cons: A full control of your product and its quality though it can take a large amount of time, so dedication matters.
When should I home roast: This once again depends on how you see your business operation. Besides, if you are an expert in roasting coffee or have the intention of thriving in this process, then home-roasting is a perfect method for your online business.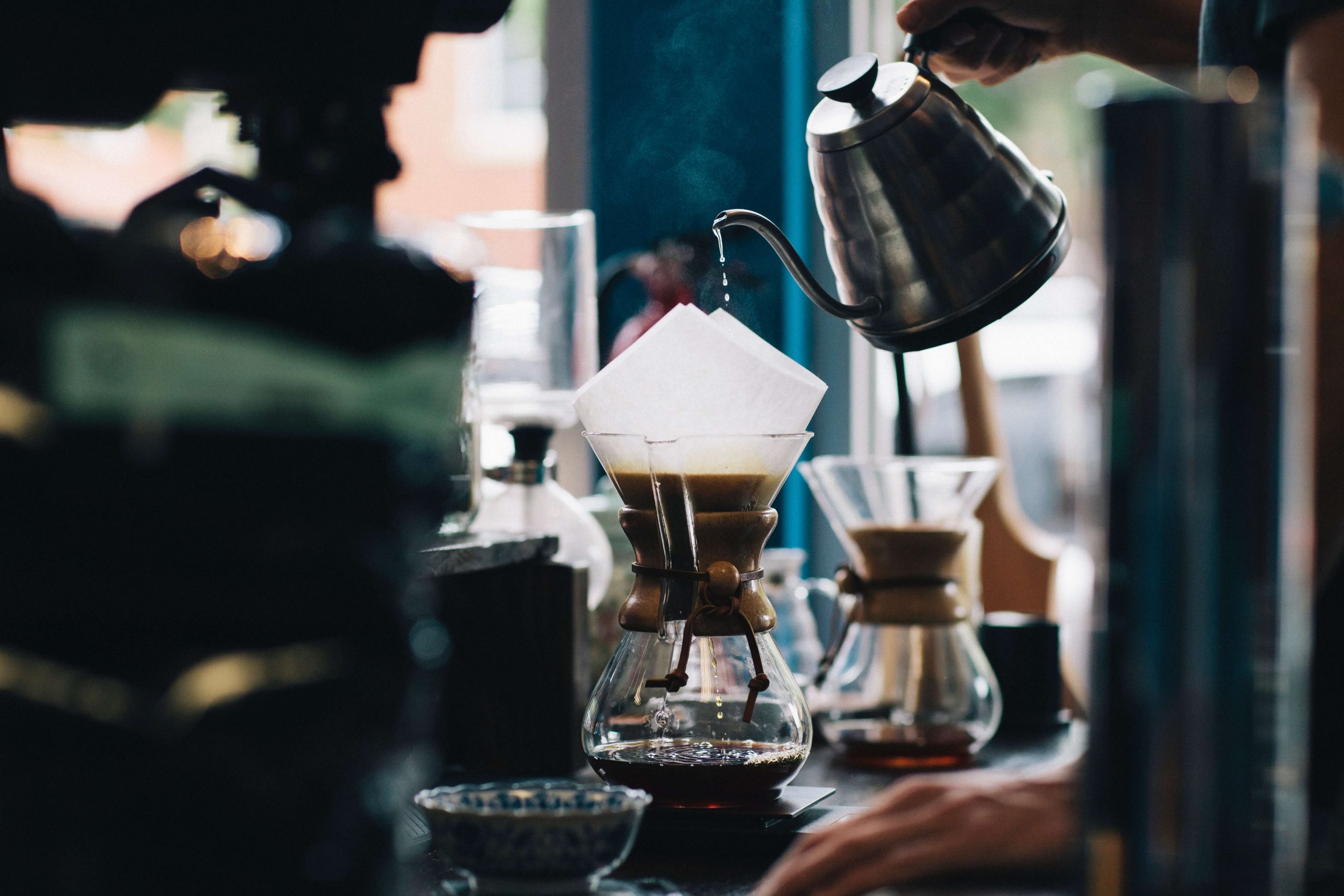 Roasting gives you full control of your product and its quality, however, you have to put extra effort into making a standard cup of coffee
2. Identify your niche
As coffee is widely consumed these days, you have to stand your business out in this saturating market. Normally, consumers will depend on branding cues to choose where to grab a coffee. Niching plays an important role in developing your brand recognition rate, so try to figure it out. Some most popular ways to find a niche are regarding selling factors such as demographics, prices, places, interests, values. Unique segments can come from the most basic factor.
The perk of niching: It has everything to do with earning competitive advantages. With a specific group of consumers to serve, you will know how to optimize your products and services and other checklists to meet their demands. Besides, this will help you avoid the attack of big brands that always take up large market shares.
Questions to find a niche market for your online coffee shop:
Who is your target customer?
What are their specific concerns and demands?
How can you, as a coffee seller, solve their pain point?
Along with using these questions to get closer to discovering niching markets for coffee, other advice involve:
Google searches: Make the most of the internet and online communities. This is to find out a suitable niching for your coffee business. You can know more about the latest trends, customer interests, etc, which is essential to niching decisions.
Keyword research. The art of keyword research can provide you with a wide range of worthy results. These results will help to figure out your customer insights to identify your niche market for coffee.
Checklists To Launch An Online Coffee Shop In A Saturating Market (Part 2)