Singapore is a welcoming melting pot hiding so many wonderful opportunities for each and every expat residing there, but it still comes with a hefty price tag.
In fact, should you take a look at this year's numbers that account for the living costs in numerous countries, you'll discover that Singapore is the second most expensive place in Asia, and it's more expensive than 92% of the world's countries. So, the amazing quality of life does come at a certain cost, and many expats coming from more affordable countries might find it difficult to get used to the prices.
To help you adjust your life without losing any of its quality and merits, we've compiled a few thrifty tips that will allow you to make the most of your income while you manage to save something on the side and experience Singapore in all of its glory. 
Low-cost travel options abound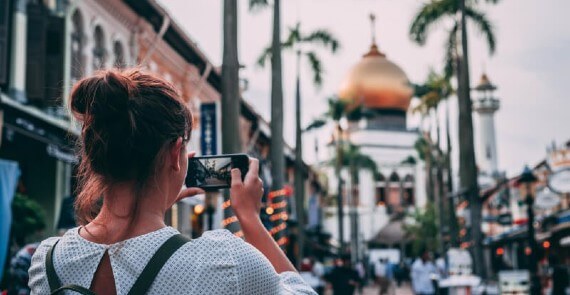 When you live in Singapore, you cannot resist the temptation to travel to other Asian regions and countries, all beautiful and unique in their own way. Luckily, you can actually refine your itinerary by choosing affordable destinations as a way to explore all those exotic places on a limited budget, as you build up your savings for visiting the more costly countries later on in life. 
Automate your savings 
Think of your future as another worthy investment. Even though your employer might be covering those essential retirement plans for you, you should still have a little safety net on the side, a savings account that you can link with your primary bank account and make a monthly transfer as soon as your salary is available. 
This is a brilliant way to automate savings and simply treat that initial sum of money as if it didn't exist in the first place. Then you can rest assured that whatever happens in the future, should you lose your job or get a pay cut, you can still rely on your own savings, or use them later in your life to purchase a home or invest in a worthy endeavor. 
Make the most of your credit card
Experienced expats know that you can earn when you spend when you live in Singapore, but only when you know how to pick the right credit card for your needs. If you're an online shopper, then you can enjoy the perks of the SingPost credit card that comes with a generous cashback program for online purchases as well as reduced shipping fees.
Since the pandemic has inspired more people to switch to online shopping as their primary way to buy, this makes all the more sense as a long-term investment and a smart way to save when you truly need to spend. 
Plan out your monthly budget
The best way to gain more control over your spending habits is to create a clear budget plan for all of your monthly expenses: your rent, bills, groceries, and other essentials should go at the very top of that list. You can use it as a basis for creating a smarter way to spend on other things in life, be it your clothes and shoes, or books and going out. 
This will give you a more realistic idea of how much you can set aside every month, how much you should strive to earn if you feel that you need more financial freedom, and above all, in which areas of your life you can find more affordable solutions to stay true to your budget.
Rely on frugal sites and apps
When you're not sure how to save on, let's say, a new dress, or if there's a more affordable alternative for shopping online – you can turn to trusty frugal shopping apps to give you a nudge in the right direction. This is vital for newbies in Singapore, as it can help you reduce shipping costs, and even buy in local thrift stores for unique, authentic items to stay away from fast fashion.
Experience local eateries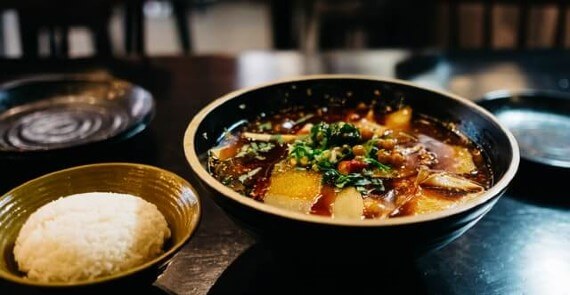 What's the point of living in Singapore if you're going to eat pizza every day? However, instead of spending mounds of cash on high-end restaurants, you can look for local eateries that will not only bring out the best the foodie scene has to offer, but also help you get to know the local lifestyle and local specialties. 
Cut costs when possible
Although the pandemic has changed how people interact and what they can spend their money on (no restaurants, gyms, and theaters certainly helped keep your budget stronger than ever), you should always refine your spending habits to mimic your priorities. For example, you can easily exercise at home with a wide array of free online exercise videos and save plenty of cash that you'd normally spend on a fitness center membership.
Home-cooked meals are far more cost-effective for the long haul, and you can determine a fixed monthly budget for one or two outings to check out those new restaurants, but still make sure that you don't overspend on basics such as food.
Life in Singapore can be as glamorous and fulfilling as possible, but you can still manage to put some money aside and enjoy your lifestyle while leading a more frugal existence. With these tips, your time as an expat living in Singapore will be much easier and your budget much more manageable. In time, you'll become a true expert at expat-ing in Singapore, so get creative with how you handle your funds and use every chance to save up for more extraordinary experiences all over Asia
Comments
Singapore is a welcoming melting pot hiding so many wonderful opportunities for each and every expat residing there, but it still comes with a hefty price tag.
I would like to personally welcome Diana to the Expat Choice Contributors family. Diana Wills is one of the authors behind WickedGoodTravelTips.com and HospitalityTravel&Tourism.com blogs, and a Biochemistry graduate from Sydney. Over the past few years, Diana has written well-researched content about solo + family travel and expat come nomad lifestyle, along with some useful financial and expat family budget tips. Watch out for her posts from time to time. We are all looking forward to reading each and every one here at Expat Choice HQ