Hero Video: Brenda Tan Hero Image: Real Food Singapore Facebook page
Whether you're a life-long vegetarian, or it's something you've only recently begun to get into, the delight of finding a great cafe or restaurant that serves delicious vegetarian food is undeniable.
Whether it's perfect flavour combinations, subtle & surprising pairings, or simply a great variety of dishes, here's a list of the 11 best places in Singapore for a perfect vegetarian or vegan dining experience.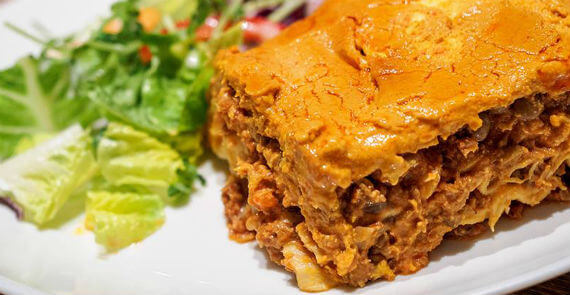 Lasagne with Cashew sauce, mushroom and brown lentils
One of the best spots you can head to for comfort food in Singapore is Genesis – in fact, Genesis' food is so full of flavour that almost 90% of their regular customers are non-vegetarians. Their menu features a wide range of both Western & Asian delights, including some local Singaporean dishes. Genesis' main aim is to provide healthy & wholesome food for their customers, and if you're looking for a cosy, local spot, this is the place for you.
A. 115 Owen Road 218922 T. +65 6438 7118 E. [email protected]

Joie is a French-Japanese fine-dining vegetarian restaurant that exclusively serves set lunches and dinners to their clients. You've probably heard about mushroom steaks that taste just like the real thing, but if you're unconvinced, a trip to Joie is highly recommended. Joie Restaurant by Dozo has numerous reviews from happy customers raving about how delicious and unexpected they found their dining experience to be. Not sold yet? One visit should sort that out.
A.Orchard Central, 181 Orchard Road, #12-01 238896 T. +65 6838 6966 E. [email protected]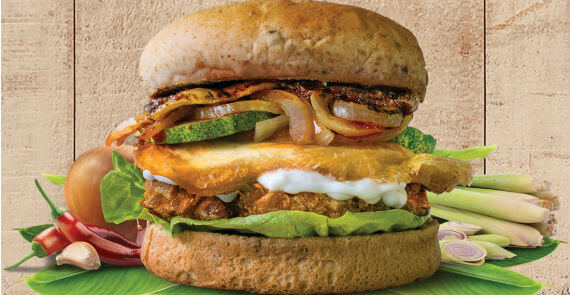 VeganBurg is all about a delicious array of non-meat burgers, each with customised sauces and fillings, and simple, but delightful sides. VeganBurg is also the world's first plant-based burger joint, and since its establishment in 2010, has made its long line of customers very happy. VeganBurg operates like a fast food restaurant, making it the perfect place for quick & scrumptious bite.
A. 44 Jln. Eunos 419502 T. +65 6844 6868 E. [email protected]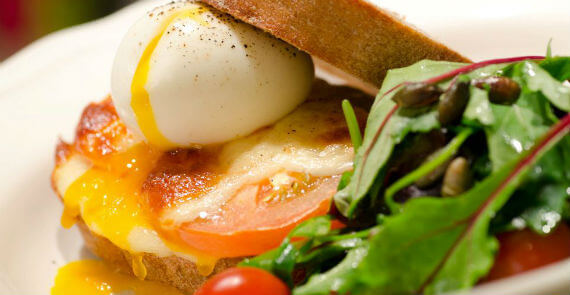 A modern vegetarian restaurant with a focus on no artificial preservatives, processed ingredients or trans-fat, Real Food has several outlets across Singapore; all serving a tempting array of Western & Asian vegetarian dishes. Real Food has been praised by its customers for the wide variety of dishes available, so if you're the indecisive type who can't decide what they want to eat, this is a perfect place to start.
A. Orchard Centra, 181 Orchard Road, #02-16 238896 T. +65 6737 9516 E. [email protected]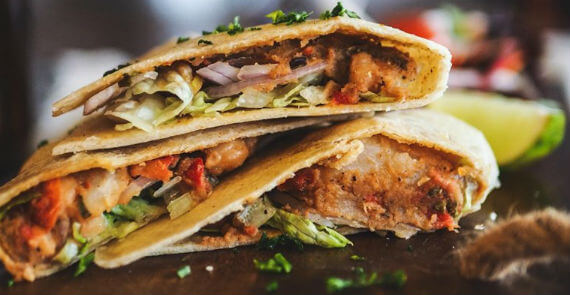 Afterglow sources their ingredients locally, before transforming them into delectable vegetarian dishes such as their popular Avocado Kimchi Roll, Raw Crispy Lasagne or Cuban Burger. The variety of tastes available at Afterglow is what keeps their customers loyal, and not just vegetarian customers either –  meat-eaters seem to love this place just as much as their vegetarian counterparts.
A. 24 Keong Saik Rd 089131 T. +65 6224 8921 E. [email protected]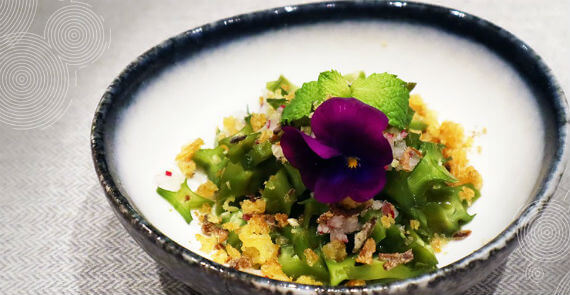 Another restaurant that offers a wide variety of dishes is Elemen. The menu is changed from time to time, but their signature dishes are always available, which include Wild Mushroom & White Truffle pizza, Asian Curry with Dough Balls (created specially for curry-loving customers) and the Tempura Tofu Avocado Roll, which you can enjoy at their two locations: Millenia Walk and Thomson Plaza.
A. Millenia Walk, 9 Raffles Blvd, #01-75A/76 039596 T. +65 6238 0511 E. [email protected]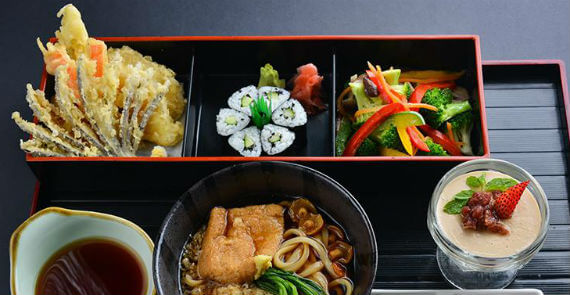 Herbivore by Zen is known for its consistency in both the taste and quality of their food, and is considered one of the best places for authentic & delicious Japanese food in Singapore, though they do have a few Western dishes on the menu as well. Customers especially love their Sushi (look out for their fried sushi – a must try!), Katsu Curry and Cheesy Shitake.
A. Fortune Centre, 190 Middle Road, #)1-13 188973 T. +65 6333 1612 E. [email protected]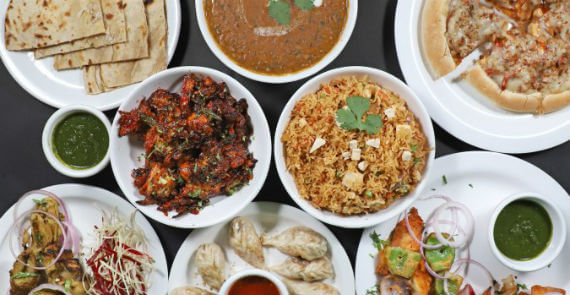 A brand with over 200 outlets worldwide, Loving Hut's focus is both health-conscious and low-calorie (now you know where to go for a low-cal burger or Laksa) while remaining a delight to the senses both in presentation & taste. There are plenty of options for customers who may prefer their food more or less spicy, as well as different types of cuisine to ensure there is something for everybody.  
A. 229 Joo Chiat Rd, #01-01 427489 T. +65 6348 6318 E. [email protected]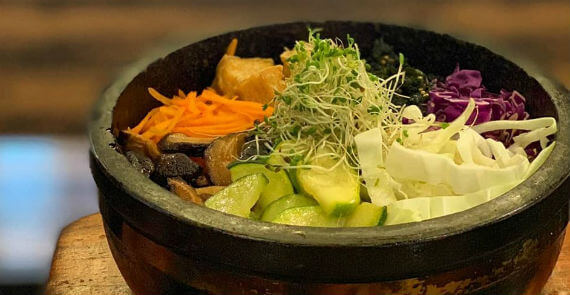 Looking for authentic Korean vegetarian fare? While Korean food is known to be heavy on meat, The Boneless Kitchen is Singapore's answer to meat-free, reasonably priced & delicious Korean food. Although already completely vegetarian, any dish can also be modified to a vegan dish if you prefer. The place is fairly simple in ambience, preferring to knock your socks off with the taste of their dishes, among them Budae Jjigae, Kimbap, and their Mushroom Hotpot.
A. [email protected], 1 Irving Place, #01-31 369546 T. +65 8457 6464 E. [email protected]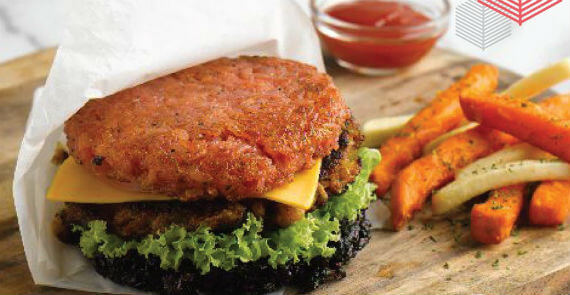 Sufood serves mostly Western fare, including some of the best vegetarian soups, pastas & pizzas you can get in Singapore – all made with healthy and fresh ingredients. Ideally located at Raffles City Shopping Center, vegetarian & vegan customers love having a trendy and delicious option near them. Good news for mushroom-lovers: the mushroom based dishes are a wild favourite here.
A. Raffles City Shopping Centre, 252 North Bridge Rd, #02-19 179103 T. +65 6333 5580 E. [email protected]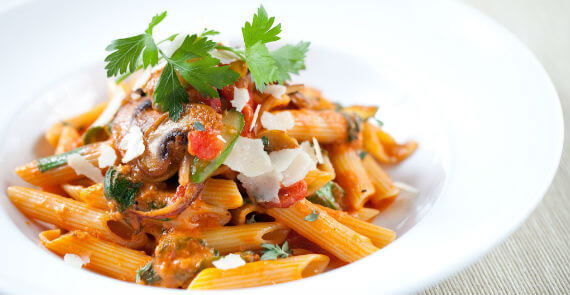 The first ever, and only Mediterranean vegetarian restaurant in Singapore, Original Sin is something of an institution. Opened in 1997, it has been serving Singapore's best Mediterranean-style veg food to delighted customers for 22 years. Their Mezze Platter is must-try – its scrumptious selection of dips, falafel balls & Middle Eastern bread is plenty for 2 or 3 people to share, and will definitely ensure you make it back for another visit.
A. Chip Bee Garden, Holland Village, Block 43 Jalan Merah Saga 278115 T. +65 6475 5605 E. [email protected]
Comments
Regarding the video: the point u made about the weird mindset people have that vegan/ vegetarian food is inferior is such a good point that people don't see for some reason. Makes me sad when I recommend a vegan/ vegetarian place & receive less than exuberant reactions :(( in light of that I really loved this episode of slurp in the header of this article - thanks for giving vegan food it's deserved attention :')
Once again, Original Sin did not disappoint. Having my Birthday dinner there on September 24th with my Friend, which we do every year. We had Food that was cooked and presented absolutely perfect. The Chef must have been in a specially good mood, because the food tasted even better than usual, making it an evening to remember. Thanks Original Sin, you did it again ! Reto Marzari reviewed Original Sin Restaurant on Facebook I have enjoyed dining at Original Sin since 1998. I have even celebrated my last ten birthday lunches at this restaurant with friends. The vegetarian food is always delicious and the quality consistent. There is also a variety of dishes on the menu to entice your meat eating friends. O Sin has a great set lunch menu with the best veggie wrap in town and decadent chocolate dessert for an amazing price. They do not compromise quality for quantity. Do not ever change! Anna Louise Leonard reviewed Original Sin Restaurant on Facebook