Image Credit: Kranji Marshes Facebook Page
Singapore may well have a reputation for being a busy cosmopolitan city with its skyscrapers, shopping malls, and chic nightlife; but if you look a little past all that,
You'll find some amazing pockets of nature which show just why Singapore is called the City in the garden.
Whether you want to do a little bird watching, go biking, get in touch with nature, try your hand at watersports, or enjoy a leisurely picnic with your family members, there's something for every hiker! Thanks to our Expat Choice ambassadors, who have taken a trek off the beaten path, we've rounded up some of the best hiking trails in Singapore.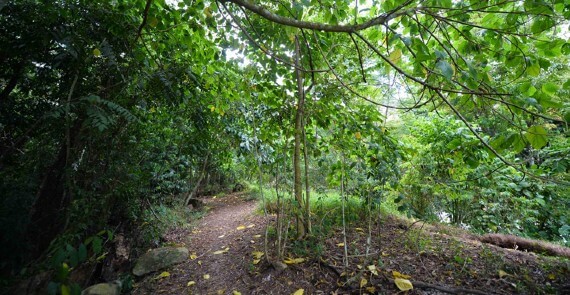 Image Credit: Chestnut Nature Park Website
Singapore's largest national park, Chestnut Nature Park, is so vast that it's divided into two areas! It has both a hiking trail and a bicycle trail so you can choose to mountain bike it, or explore by foot – and you needn't be worried about any untoward collisions! You also won't have to lug your bicycles all the way out of the city because you can rent a bike at $25 an hour at a kiosk that also shares prepacked snacks in case you get a little peckish. Chestnut Nature Park is also quite isolated so it's the perfect place to visit for some peace and quiet.
A. Chestnut Ave, Singapore 679514
W. www.nparks.gov.sg/gardens-parks-and-nature/parks-and-nature-reserves/chestnut-nature-park
S. www.facebook.com/friendsofchestnut/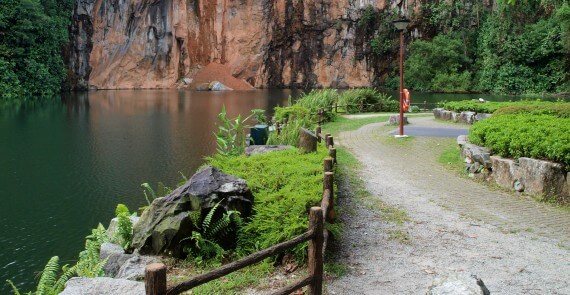 Image Credit: Bukit Batok Nature Park Website
Take a walk into the annals of history at Bukit Batok Nature Park. The park was built on what was once an old quarry, and is home to some gorgeous landscapes and sky-high look out points for an awe-inspiring view. Remember the fallen soldiers of World War II, and learn more about why they chose this location for a memorial plaque. Although there is a deep pond at the foot of a high cliff wall, resist the urge to fish as it's strictly prohibited.
A. Cnr Bukit Batok East Avenue 2, Bukit Batok East Ave 6, and, Singapore 659761
W. www.nparks.gov.sg/gardens-parks-and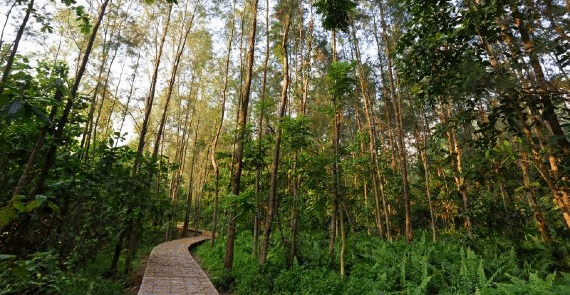 Image Credit: NParks Facebook Page
The name is pretty self-explanatory, the Coast to Coast Trail is a fairly ambitious 36-kilometer trek that takes you from one end of Singapore to another. This trail covers nature areas, parks, and park connectors from Jurong Lake Gardens to Coney Islands. You can opt to cover the area without a guide by using the C2C app on your phone, which means you can duck out and come back to finish it another day if things get too hectic.
W. www.nparks.gov.sg/gardens-parks-and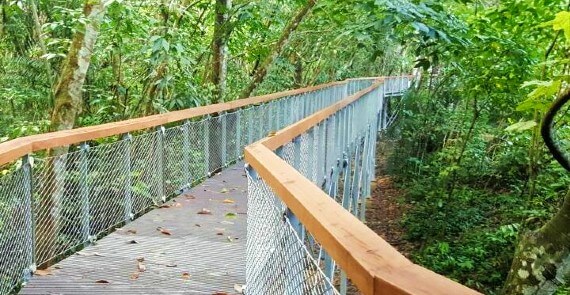 Image Credit: Windsor Nature Park Website
Choose from two specially curated trails, the Drongo Trail or the Hanguana Trail when visiting Windsor Nature Park. The former offers up some rare insight into native plants, while the latter showcases a sub-canopy walk. You can sign up for a nature appreciation walk for a bit more in-depth exploration. It also makes for a great place to start the Tree Top Walk.
A. 30 Venus Dr, Singapore 573858
W. www.nparks.gov.sg/gardens-parks-and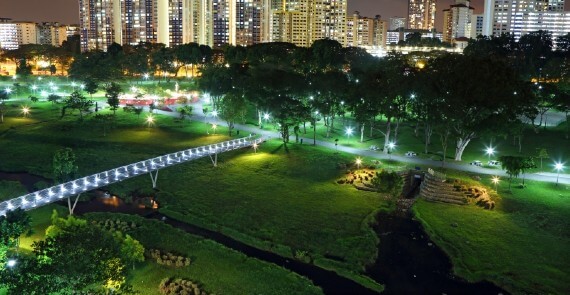 Image Credit: Bishan - Ang Mo Kio Park Website
Located in central Singapore, Bishan Ang Mo Kio Park is the perfect place for a family day out! The park has a host of grassy knolls along the waterways which are perfect for a picnic! You can try your hand at kite-flying, jog or bike along the well-maintained tracks. You can also ditch the picnic basket and eat at Grub, or one of the other restaurants located at the centre. It can get extremely crowded during the weekends, so plan your visit accordingly.
A. 1384 Ang Mo Kio Ave 1, Singapore
W. www.nparks.gov.sg/gardens-parks-and-nature/parks-and-nature-reserves/bishan---ang-mo-kio-park
S. www.facebook.com/BishanAngMoKioP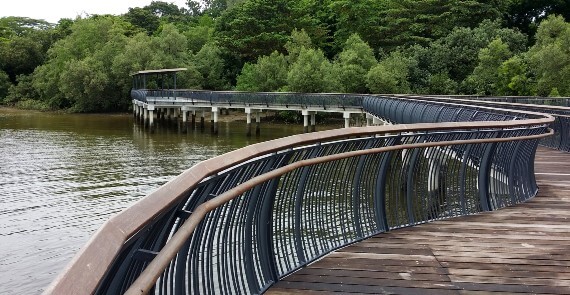 Image Credit: Sungei Buloh Wetland Reserve Website
Explore the vast biodiversity at Sungei Buloh Wetland Reserve, a 202-hectare landscape consisting of mangroves, mudflats, ponds and forests. Home to a plethora of native inhabitants such as mudskippers, crabs, shellfish, water snakes, birds, spiders, monitor lizards and otters, you can spend hours in the mangrove forest watching the wildlife. For the full experience, hire a guide for a personalized tour – and don't forget to keep your cameras at the ready – you may just spot a croc.
A. 301 New Tiew Crescent 718925
W. www.nparks.gov.sg/gardens-parks-and-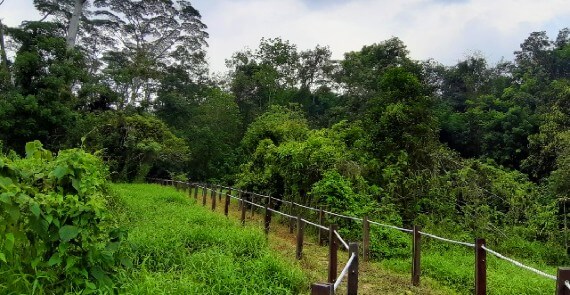 Image Credit: Thomson Nature Park Website
This buffer park is home to five trails that span 3.8 kilometers and encircle what used to be a former Hainan Village. For a more cultural experience take the Ruins and Figs Trail to see the heritage highlights of the village through its ruins. If you're lucky you might be able to spot the Raffles Banded Langurs, and there is sure to be plenty of beautiful birds, snakes and mammals. At Thomson Nature Park you can cover the trails in about two hours, so its perfect for a half day outing.
A. Upper Thomson Rd, Singapore
W. www.nparks.gov.sg/gardens-parks-and-nature/parks-and-nature-reserves/thomson-nature-park
S. www.facebook.com/nparksbuzz/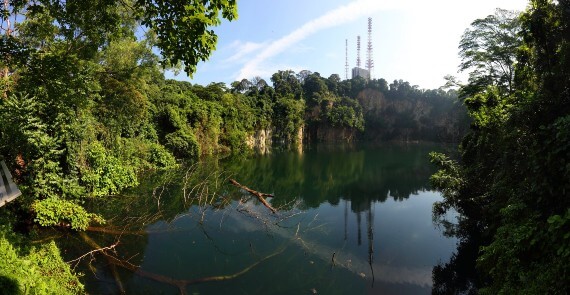 Image Credit: NParks Facebook Page
Just a few kilometers from the hubbub of the city centre lies the Bukit Timah Nature Reserve, a sprawling 163-hectare area with an eclectic variety of plants, animals, and insects. It's also home to Singapore's highest hill, the Bukit Timah Hill. You can choose to follow moderate, medium, or steep paths to get up the hill, depending on how much experience you have as a hiker. Pro-tip, make sure to stock up on water and mosquito repellant.
W. www.nparks.gov.sg/gardens-parks-an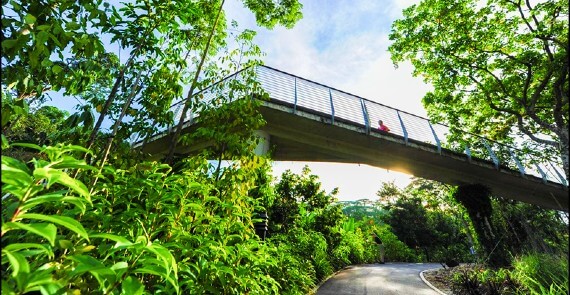 Image Credit: Singapore Botanic Gardens Website
Located in the newly created Tyersall-Gallop Core of the Singapore Botanic Gardens, The Learning Forest was designed to combine with the pre-existing rain forest. Take a walk along the intricate network of boardwalks and elevated walkways that allow you to explore a variety of habitats, from a freshwater forest wetland to a lowland rainforest. Make sure you allot enough time to see the Wild Fruit Trees Arboretum, Bambusetum, and Bark of Trees if you have a bit of green thumb.
W. www.nparks.gov.sg/sbg/our-gardens/tyersall-gallop-entrance/the-learning-forest
S. www.facebook.com/nparksbuzz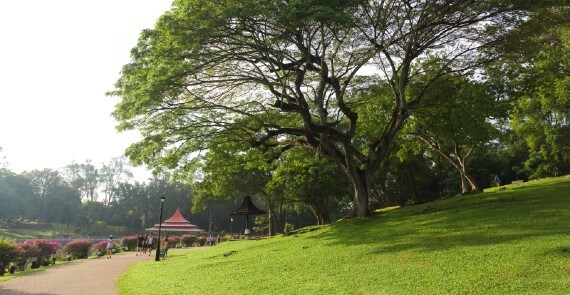 Image Credit: MacRitchie Reservoir Park Website
For an activity-filled outing head to MacRitchie Reservoir! It's home to a plethora of hiking trails as well as kayaks and canoes to rent at $15 an hour! If you don't have a fear of heights, we'd suggest you try the, highly recommended, Tree Top Walk. For the more experienced hikers, the longest trail is about 10 km, and covers all sorts of terrain. It's best if you carry an extra change of clothes and lots of water as it is quite humid, and make sure your camera is handy to capture the monkeys.
W. www.nparks.gov.sg/gardens-parks-and-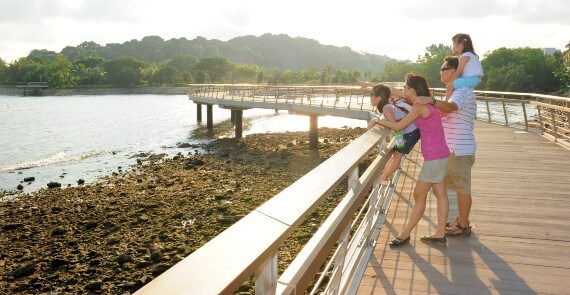 Image Credit: Labrador Nature Reserve Website
Labrador Nature Reserve offers up the perfect vantage point to get a panoramic view of the sea, and a closer look at cliff-side vegetation. During the 2.5 km walk you can spot some war relics, with informative history plaques, take a look at the Dragon's Tooth, and traipse along the boardwalk. If you're planning a day out with friends and family, you can book a barbecue pit and make a meal of it. They also have a lovely jogging path if you're looking to get a few miles in.
A. Labrador Villa Rd, Singapore 119187
W. www.nparks.gov.sg/gardens-parks-an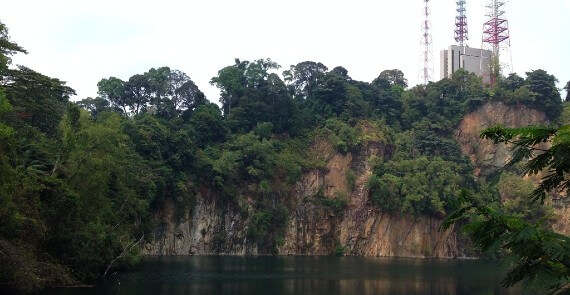 Image Credit: Hindhede Nature Park Website
An excellent spot for bird watching and trekking, Hindhede Nature Park is situated right next to Bukit Timah Nature Reserve. The trails are well-defined and easy to navigate, so it's an ideal spot to bring along your folks or kids. At the lookout point you'll get a view of the old Hindhede quarry, and may spot some fish and tortoises, along with other wildlife. Keep an eye out for the monkeys as well, but please don't feed them.
W. www.nparks.gov.sg/gardens-parks-an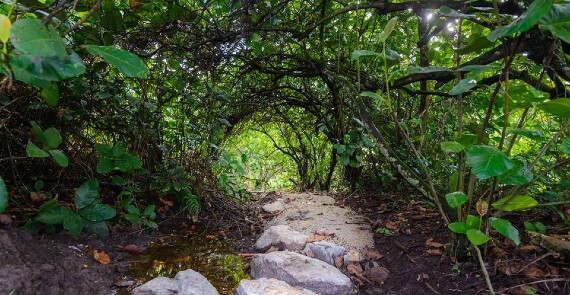 Image Credit: Kranji Marshes Facebook Page
A marshland located along the northwestern shore of Kranji Reservoir, visit Kranji Marshes throughout the seasons to get a glimpse of the migratory patterns of a variety of birds. Take a walk along Neo Tiew Woods for a bit of a bird watching expedition, and don't miss seeing the panoramic view of Kranji Marshes and Kranji Reservoir from the vantage point of Raptor Tower. Since the terrain is a bit rugged, taking young children here isn't advisable. Please note that the park closes at 7 pm sharp, for safety reasons.
A. 11 Neo Tiew Lane 2, Singapore
W. www.nparks.gov.sg/gardens-parks-and-nature/parks-and-nature-reserves/kranji-marshes
S. www.facebook.com/kranjimarshes/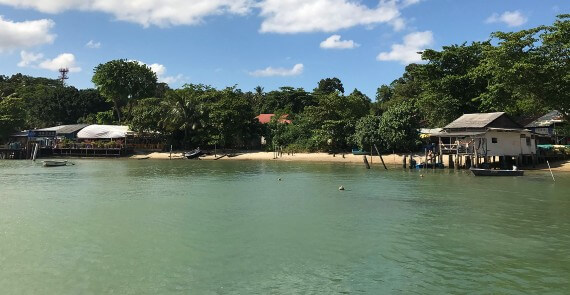 Image Credit: Pulau Ubin Facebook Page
Take a $6 trip on a bumboat to get to this island sanctuary from Changi Port Ferry Terminal. One of Singapore's last kampongs, Pulau Ubin will give you a glimpse of how life was in the city in the garden back in the 1960s. The 10.2 square kilometer island is also home to House No. 1 a new visitor center where you can explore the building and enjoy the sea view. Take a trek along the coastal boardwalk, and hike up to Jejawi Tower. It's easiest to explore the island on bike, so luckily there are numerous bicycle vendors to bargain with for a cheap deal.
A. www.nparks.gov.sg/gardens-parks-an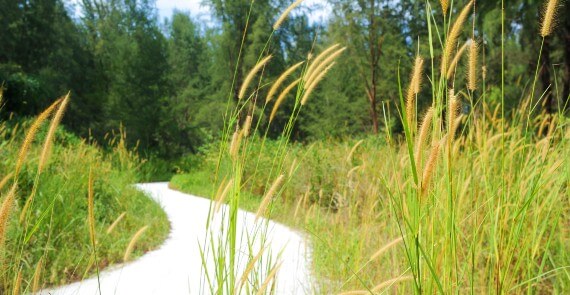 Image Credit: Coney Island Park Website
This ecologically sustainable park is home to coastal forests, grasslands, mangroves, and casuarina woodlands. Bird watchers will have a meal of spotting one of the 80 species of birds that call Coney Island home. You can explore the forest area through the newly built boardwalk, or ride a 2.5 km stretch on the Coney Island Park Connector. If you're interested in more of a learning experience you can participate in the two-hour guided walks. It's important to note there are no vendors here so you'll have to bring your own water and food when you visit.
A. Punggol Promenade Nature Walk, Singapore 829325
W. www.nparks.gov.sg/gardens-parks-and-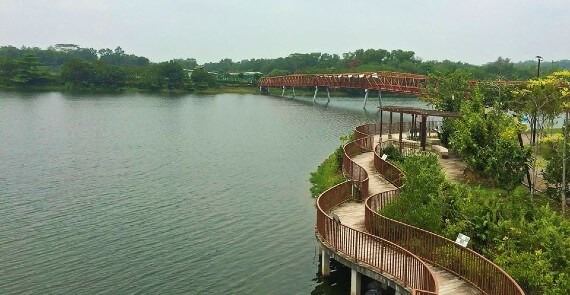 Image Credit: Sengkang Riverside Park Facebook Photos
The Punggol Reservoir runs through Sengkang Riverside Park, creating a calm and tranquil setting. Hike the many trails or jog along the park connector to get to Waterway Park or Punggol Promenade. The constructed wetlands are home to many aquatic plants, as well as mangrove birds and damselflies. You can also make a trip to Singapore's largest man-made wetland, PUB's Sengkang Floating Island. If you'd like to grab a bite to eat, there is a cafeteria located in the park as well.
A. Anchorvale Street, Singapore 544834
W. www.nparks.gov.sg/gardens-parks-and-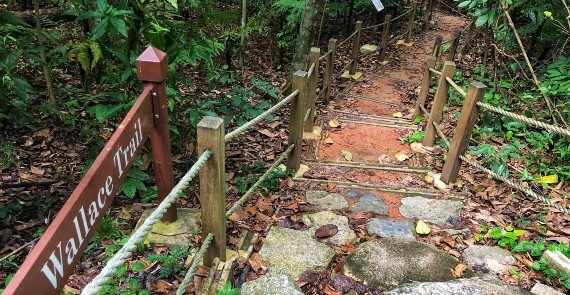 Image Credit: Dairy Farm Nature Park Website
This 63-hectare park is home to the Wallace Education Centre and the Wallace Trail, named after Alfred Wallace to honor his contributions to natural science. Trek down the south-western end to the Singapore Quarry, and then come back along the Wallace Trail. You can even mountain bike down the trail, or try your hand at rock climbing if you're game. Don't forget to stock up on water when attempting the walks at Dairy Farm Nature Park so you don't get dehydrated.
A. 100 Dairy Farm Rd, Singapore 679057
Comments