Image Credit: Mister Wu Facebook Page
The rainy weather sure calls for an order of piping hot dim sum and homemade tea.
Have yourself a yum cha at home with these 6 restaurants excelling in Chinese cuisine and of course, flavourful dumplings.Or, maybe a tipple or two!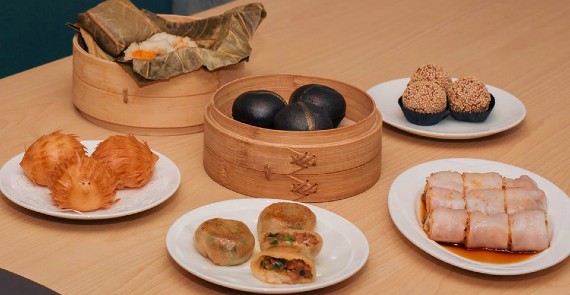 Image Credit: Treasures by Imperial Treasure Facebook Page
Treasures Yi Dian Xin is delivering a sumptuous variety of dim sum right from steamed and fried to sweet ones. We're suckers for their deep-fried porcupine shaped dim sum owing to it'a adorably shaped bun and a delish red bean paste. Do order their yum rice rolls, noodles and congee to make it a full meal.
A. 290 Orchard Rd, Singapore 238859
S. www.facebook.com/treasuresitsg/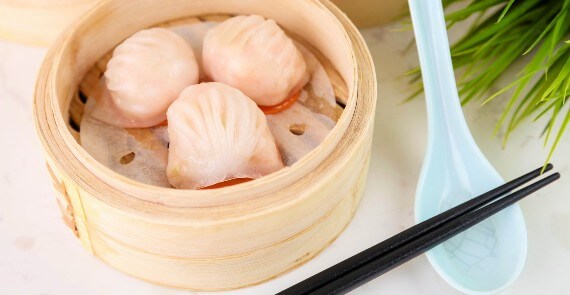 Image Credit: The Dim Sum Place Facebook Page
The one place where you'll find local flavours as you pop in a dim sum in your mouth, has got to be The Dim Sum Place. Their dumplings simply melt-in-the-mouth and are a must-try during the circuit breaker. If you're ordering from them for the first time, we highly recommend their Molten Salted Egg Custard Bun and Char Siew Bun.
A. 791 North Bridge Rd, Singapore 198759
S. www.facebook.com/thedimsumplace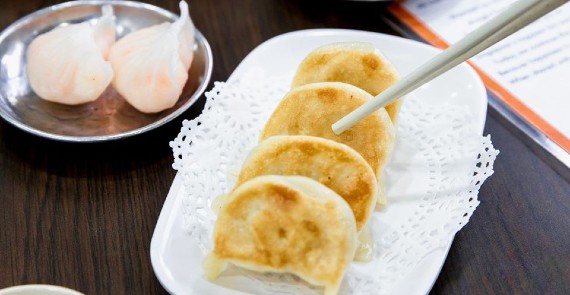 Image Credit: Swee Choon Tim Sum Restaurant Pte Ltd Facebook Page
Ordering becomes a tedious job both while placing it for one person or many of them. To make it easy, Swee Choon Tim Sum Restaurant not only offers bento sets but also dim sum party sets, an afternoon tea set, zi char sets and of course the classic à la carte menu. So keep the ordering dilemma aside and pick up the phone.
S. www.facebook.com/sweechoon.sg/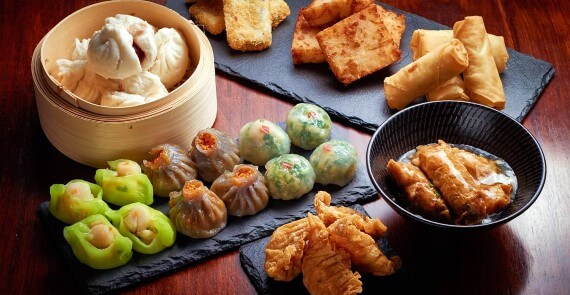 Image Credit: Yum Cha Restaurant 飲茶酒樓 Facebook Page
Delivering your favourite dim sum island-wide, Yum Cha is a place you won't be able to resist. We adore their Sakura Peach Bun and bow down to the translucent Crystal Paper Chicken dim sum. Their Baked Mini Egg Tarts, Pork Ribs with Garlic and Rainbow Seafood Dumplings are delish and can be washed down with a glass of chilled boba tea. 
A. Serangoon Garden Country Club, 22 Kensington Park Road 557271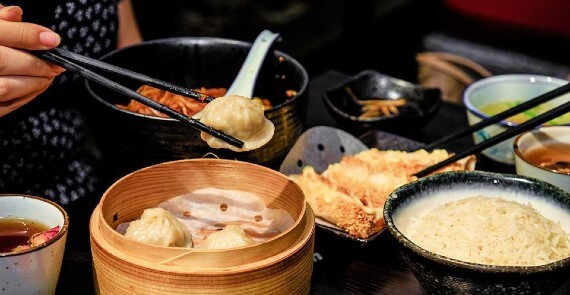 Image Credit: Mister Wu Facebook Page
The promise of being delivered piping hot and within 45 minutes, the dim sum at Mister Wu are sure to entice your taste buds. Also, on offer are their dim sum half and full buffets for those who simply want 'em all. Personally, we love their signature dim sum set and family set owing to the array of dishes and tea.
A. 3 Pickering Street, Singapore 048660
W. misterwu.sg/
S. www.facebook.com/misterwutea/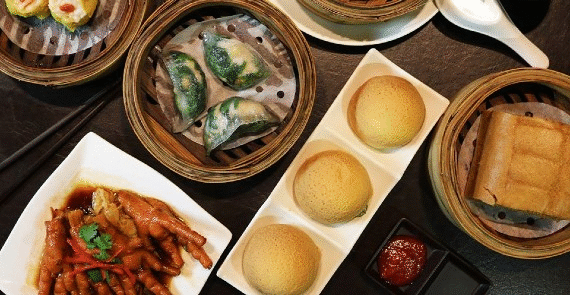 Image Credit: Tim Ho Wan Facebook Page
Be it Tim Ho Wan's dumplings, rice rolls, congee, soup or their famous baked BBQ pork buns, you're in for a feast. Do not resist ordering a whole meal at this place because it is absolutely worth it. Oh, and do place an order for their mango sago and egg tarts as these are heavenly.
A. 68 Orchard Rd, Singapore 238839
Comments
Dim Sum at Tim Ho Wan The pork buns are enticing for its unique texture. Its exterior is crumbly and fluffy, while the inside is oozing barbecued pork which imparts a sweet-salty contrasting taste. The pork buns make up one of the 'Four Heavenly Kings'. The other three – Steamed Egg Cake, Beancurd Skin with Pork & Shrimp, and Pan Fried Carrot Cake are also available at all branches of Singapore dim sum restaurant. The egg cake is light and spongy, with a nice caramelised taste that lingers on the tongue. The Beancurd Skin with Pork & Shrimp is silky and wrapped thinly, the combination of pork and shrimp burst with flavours with every bite. Rounding out the line-up is the lightly pan-fried carrot cake, spiked with bits of radish for that extra oomph. The late night dim sum restaurant Singapore serves are made using only fresh and premium quality ingredients, and takes a little longer to prepare. They are not pre-steamed and reheated, but made-to-order so as to retain its much intended flavour and texture. Indeed, as they say, good things come to those who wait. The best cheap dim sum restaurant Singapore can offer!