Hero Video: BITESIZE REVIEWS
Tom & Andy the world's fastest food reviewers are at it again. Rabbit Carrot Gun is a firm favourite with locals and expats alike. Richard the owner is a passionate guy and he likes to mix up the menu every week with some really unusual ideas. He also brings in top chefs to wow his customers. It's a food hub, not just a well loved pub. Hi scotch egg is the best we EVER eaten and that's saying something for a couple of British Chaps. Also the 'Hands of Fatimah' was a real treat, mixed spicy flavours, salty goats feta and a lovely poached egg. And some wonderful craft beer to wash it down with, try the HOLY GRAIL! Top marks. WORTH A VISIT #WAV
Rabbit Carrot Gun is a casual dining restaurant with boutique accommodation, a unique offering located on the East Coast of Singapore
Next door you'll find an intimate sister bar, The Trenchard Arms. You'll find this popular destination on the corner of East Coast & Ceylon Roads.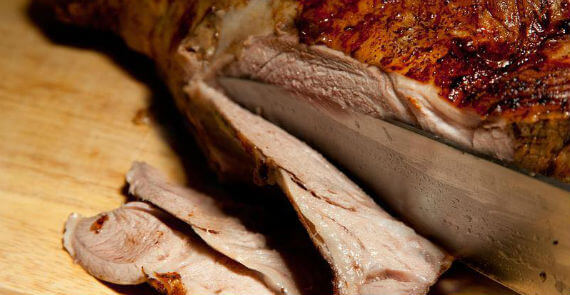 Roast Welsh Lamb at Rabbit Carrot Gun
Rabbit Carrot Gun passed the Sunday Roast test with flying colours. But best you book, as the roast selections of Pork, Beef, Lamb and sometimes Chicken are snapped up like hot cakes.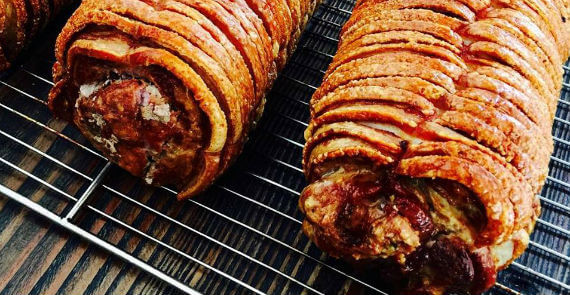 Roast Pork is all about the crackling
First time around, I tried the Pork Roast. The serving size was massive and the taste was awesome. Last week we visited yet again. We had a brunch of Eggs Benedict and Smashed Avocado with Poached Eggs - both delicious - served with lashings of toast, cooked to perfection. There is an extensive menu at both outlets, so something for everyone, and you can pick and choose from either menu if you prefer.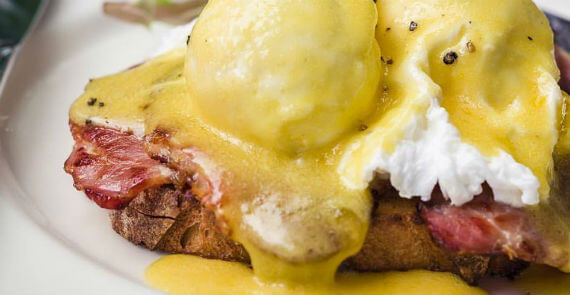 Eggs Benedict
Both Rabbit Carrot Gun and The Trenchard Arms were packed to the rafters last Sunday. We always enjoy the experience grazing on our meals, indulging in desserts and progressing on to afternoon tipples of beer or crisp white wine.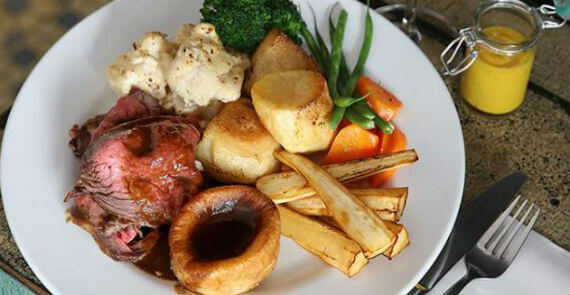 Guests can choose to seat indoors or out. During the week, Rabbit Carrot Gun is attracting a constant flow of diners from early morning to late in the evening and The Trenchard Arms is a great spot for a few cold beers and to watch the game.
The atmosphere is relaxed and informal at both outlets, offering guests excellent British & International fare created from quality ingredients. Just like you, Rabbit Carrot Gun and The Trenchard Arms' owners love food.
Have your palate delighted by these specially prepared meals. The Ploughman's Lunch consists of Honey Baked Ham or Melton Mowbray Pork Pie, Cheddar Cheese, Salad, Sliver Onions, Wholegrain Bread all served with Branston Pickle or Colman's English Mustard.
Then there's the popular Gourmet Beef Burger, Handmade Premium Beef Pattie, Grilled to Order, Caramelised Onions, Topped with Cheese, Served with Fries.
Enjoy sharing platters, Mains, Sandwiches - fit for a king, and delicious desserts and Ice creams at either The Trenchard Arms or Rabbit Carrot Gun.
Highly recommended!
Comments
Great food! Great staff. Have come here for both breakfast and dinner. Love the food, love the drinks, love the place!