Video Credit: Our Food Channel
Red Sparrow's kitchen offers home-cooked meals typically found in a Vietnamese household, if you're lucky enough to dine in one.
Fresh ingredients are sourced directly from far and wide regions of Vietnam, to recreate authentic tastes that are yet unique to Red Sparrow, located on Dempsey Hill.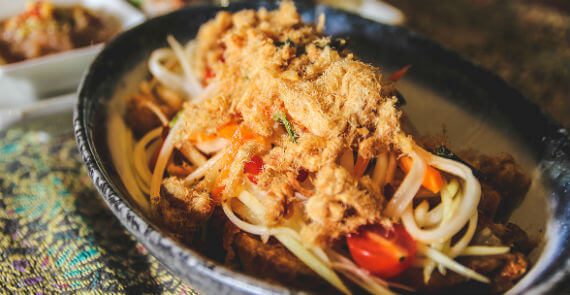 From flavorful broths to the seasoning in every dish - be it the humble pepper or exotic native flowers, a fragrant delicacy much sought after or the aroma of barbecued meat trailing the air, we constantly provide surprises in our dishes.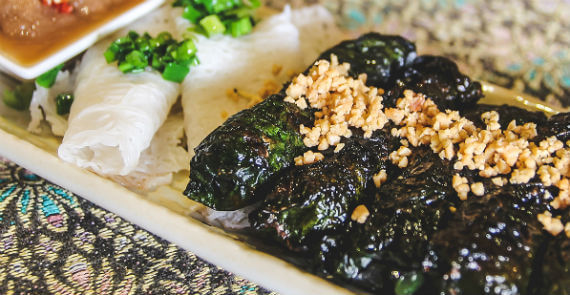 Step into Red Sparrow and you will be amazed by the charm of old Saigon in the heart of Dempsey. Dine on simple, fuss-free classic Vietnamese fare with friends or family, whilst reminiscing the times of your last visit to Vietnam over a glass or two of our imported Vietnamese wines.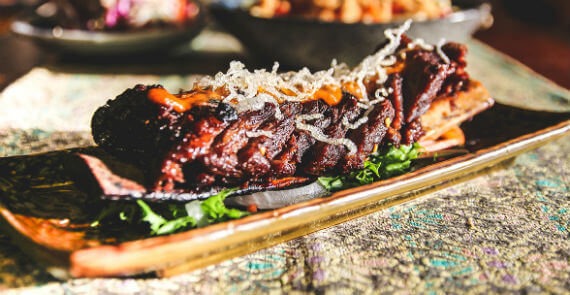 Scouring countless recipes and engaging pushcart vendors plying the streets of Vietnam to understand the essence of Vietnamese food, Chef Jeff has proven that skills and perseverance coupled with culinary training can make one a maestro in the culinary field.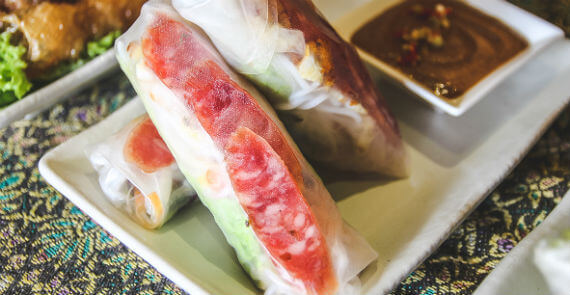 After his success with Mexican cuisine at La Salsa, Chef Proprietor Jeff Koh opens his flagship Southern Vietnamese restaurant, Red Sparrow, nestled in the historic Dempsey Hill.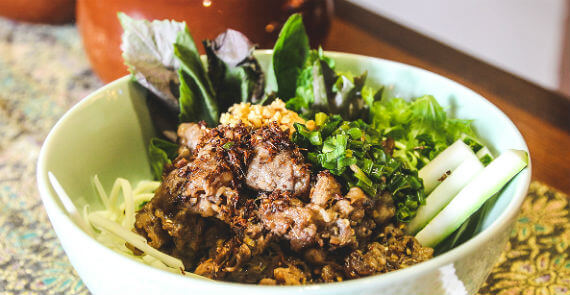 Red Sparrow is an ideal spot if you fancy a sedate lunch of pho with a book or if you want the perfect setting for a night out in style. Against a backdrop of paintings of Vietnamese culture by local artists on its walls and colourful oriental lanterns, Red Sparrow provides an ambience of a Vietnamese set-up that will instantly capture your imagination while you enjoy a variety of cold Vietnamese beers or tea time treats of Vietnam's drip coffees and native snacks.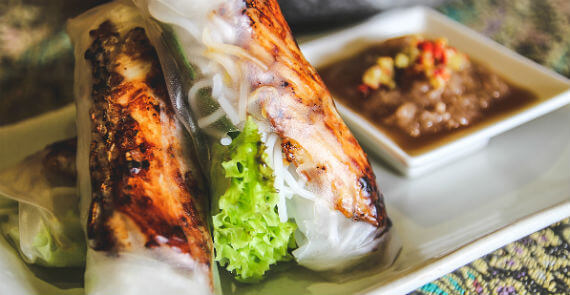 Don't miss Red Sparrow's beautifully presented classic, contemporary and value for money dishes of pork and prawn summer rolls (Goi Cuon), classic beef pho (Pho Beef), shredded green mango salad with quail eggs (Banh Tran Tron), signature BBQ dishes and the highly popular hotpot spread. Pair your food selections with our array of wines from Dalat, Vietnam. Be warmly welcome by our friendly and cheerful staff.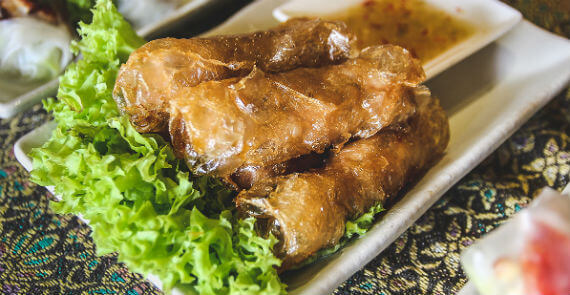 Red Sparrow is clearly the brainchild of Chef Jeff Koh's freedom of gastronomical expression of authenticity of Vietnamese flavours.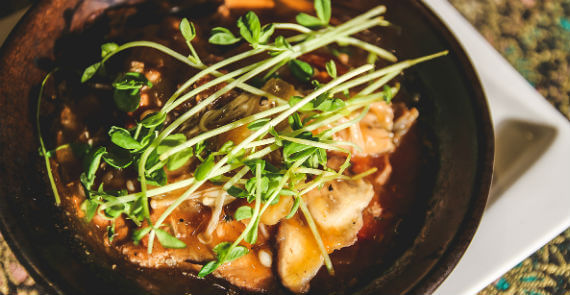 His various stints within the F&B industry from 17 years of age in renowned establishments such as the Grand Hyatt Hotel, Hacienda and Brown Sugar, only served to sustain his interest in the culinary art.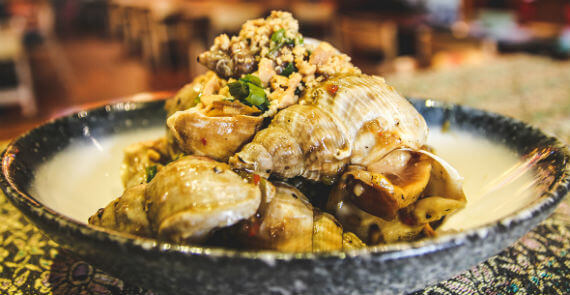 Jeff's love of gastronomical exploration has landed him the challenges as head chef in the popular Mexican dining establishment, La Salsa, situated in Dempsey Hill.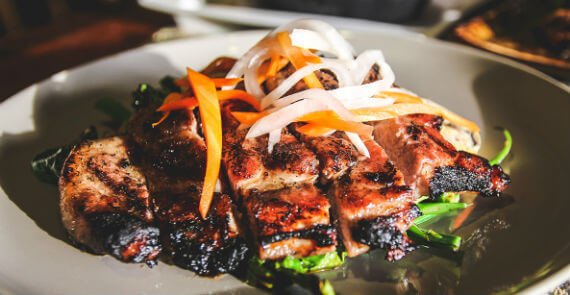 His interest in Asian cooking peaked after spending time in HCM city where he found his calling in perfecting his skills in Vietnamese cuisine which appears deceptively simple in its preparation.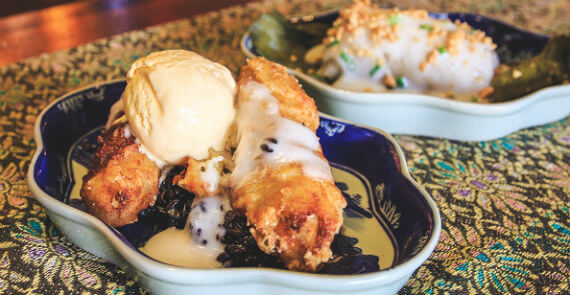 What makes Red Sparrow's Vietnamese dishes flavoursome and authentic is his well-thought of combination of native asian herbs and spices used in traditional Vietnamese kitchens.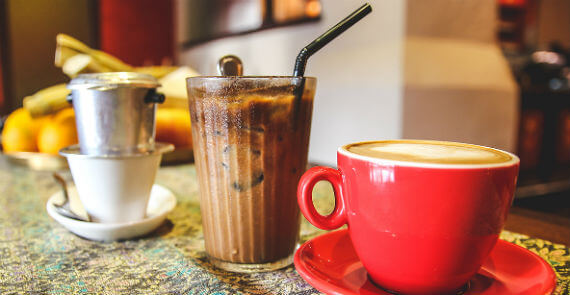 Chef Jeff fills the void in Singapore's dining experience of a bonafide Vietnamese cuisine with the birth of Red Sparrow.
Highly recommended for you to check out Jeff's specially curated menu, tea-time specials with their premium drip coffee and Vietnamese snacks and Happy Hour deals all week for Vietnamese and international beer.
The best news is that the Sparrow sleeps only when its last diner leaves.
A. Red Sparrow, 11 Dempsey Road, #01-18 249673 
T. +65 6776 6118 WE. [email protected]
Comments
I had walked past the Red Sparrow at Dempsey Hill on many occasions and never had the time to step in. Intrigued by the colourful lanterns that adorn the ceiling it was like Hoi An by night. I made a mental note to try this restaurant out one day. That day came and I met Chef Jeff who sits at the helm of Red Sparrow and sister company La Salsa next door. His specially curated menu stems from years of street food experience as he backpacked around Asia. From the very beginning his deep interest lay in street food not restaurants. Loving to get down to the hawkers who served authentic fare, Chef Jeff of Red Sparrow would volunteer to chop vegetables and help prepare meals for these hawkers. Intrigued by the realness of the food they churned out he became friends with them. They of course readily shared their recipes with him. And so today we have the convenience of Vietnamese food right on our doorstep without the inconvenience of flying to Vietnam. All made possible by Chef Jeff who hails from Singapore and loves what he does! Waiting on the Vietnamese fresh spring rolls that were about to arrive my mouth was watering at the thought of these tantalising starters. I love the sauces that go with these rolls and was introduced to some new ones at Red Sparrow. Pork and prawn rolls dipped in the usual sweet brown sauce with peanuts that most of us are accustomed to and expect when we eat spring rolls, were one of three in a mixed platter. Vietnamese are famous for their ham and sausage products and so the second variety was a sausage spring roll dipped in a fish sauce. Very tasty! The third roll was different. Grilled fish dipped in a pineapple sauce. Delicious. The snapper had just been grilled so the roll was warm. As I was devouring this last roll the famous egg omelette arrived. Filled with bean sprouts, chives, prawns and some grilled pork, these had condiments of salad and pickles on the side. Up to you to add as much or as little as you like. I know friends who eat this omelette as a main meal. Others are happy to share. All up, it is something I always look forward to at a Vietnamese restaurant and am happy to have to myself. Like a Wafu salad in a Japanese restaurant. Step aside please! When you walk in to Red Sparrow prepare yourself for the wonderful aroma of grilled meat which pervades the entire restaurant. A large oven obvious to the eye is used to bake Vietnamese rolls. Needed for Banh Mi, one of my favourite on-the-go lunches when I lived in Sydney, I encouraged Chef Jeff to consider a takeaway option on the weekends. If I knew I could order on the phone and pick up my Banh Mi to go, I would be there every weekend. Stuffed with grilled pork and a variety of sausage/ham slices plus salad and pickles with a touch of chilli this would be an awesome weekend meal. As famous as Vietnamese are for rolls they have also made a name in the world of soup. Not wanting to try the usual Pho I ordered something different - Bun Oc. Rice noodles in a light tomato, pork and escargot broth topped with Tiger prawns, Vietnamese escargot and fried tofu. There were yummy vegetables of morning glory, banana blossom and spring onions too. This soup was amazing and I can imagine why. The soup base was made from freshwater crab and prawn paste so no wonder the rich flavour of seafood. The prawn was so fresh and full of taste and I had never had such meaty escargots that screamed with flavour before! The dish that I had been waiting for all night arrived. Thit Lon Nurong - chargrilled marinated Berkshire pork with egg & pork terrine, roasted greens and pickled carrots. While the grilled pork was succulent and absolutely delicious I was kind of expecting it and it hit the spot. The terrine however was a lovely unexpected surprise. Likened to Japanese egg omelette Tamagoyaki, this was made with minced pork. The flavour of this terrine added to the whole dish of baby kai lan and pickled carrots wonderfully. This is a must try when you are next at Red Sparrow. Divine! By the way, I also discovered that Dalat situated in the highlands of Vietnam, produce red and white wines with French wine making technology. I only tried the white which was light and great for this sort of Vietnamese food. It was a great move on the part of Chef Jeff to drop out of school at 15 and listen to his intuitive voice that steered him in the direction of his love for cooking. Doing life the hard way from dishwashing and waiting in hotels his diligence paid off. Today as a co-owner of both restaurants, he looks back at what he created with pride. A great believer of experience as opposed to paper qualifications Chef Jeff has brought authentic Vietnamese cuisine back to his homeland of Singapore. The only difference with what you will have in the streets of Vietnam is the quality of meat used at the Red Sparrow is better. Even ingredients like fresh edible flowers, pepper and some seafood are imported. So when you feel like an authentic Vietnamese meal you'll know where to go!
The support for this post both on social media and on our network at www.expatchoice.asia has been fabulous. This is a true outstanding "re-visit" for the expat community. Although Red Sparrow SG https://www.expatchoice.asia/eat-drink/restaurants-casual/red-sparrow has offered guests exceptional food and drinks for two years, we must never forget the richness of the quality of the menu being served. Chef Jeff has lived in Vietnam for years and felt the pulse of the streets and learnt from the best of the best. where the food is created and the flavours have emerged. The street life of Vietnam emerges in the gorgeous tastes and textures of each and every dish _ Love this restaurant and I am so pleased I got to meet the man himself - Chef Jeff - the extraordinary man at the helm of this delightful establishment...
One of the few restaurants in SG which offer authentic, tasty and good-for-value cuisines. Food is nice, portion is huge and staff are friendly. Highly recommended and will come back again! Back for a second visit and the food did not disappoint. The dishes were very authentic and we ordered other dishes which were just as good as my first visit. Staff were attentive and atmosphere was relaxing. Great authentic Viet food! Their portions are huge, so you can order for sharing! Highly recommend their seafood broth noodles as there are quite a variety of fresh seafood. Prices are reasonable as well, value for money. Had the spring rolls, stir fried beef, chicken pho, charcoal grilled chicken, and banana with sticky rice. All excellent! May seem a little pricy but the portions are quite big. Will be sure to return