Video Credit: Our Food Channel
Red Sparrow's kitchen offers home-cooked meals typically found in a Vietnamese household, if you're lucky enough to dine in one.
Fresh ingredients are sourced directly from far and wide regions of Vietnam, to recreate authentic tastes that are yet unique to Red Sparrow, located on Dempsey Hill.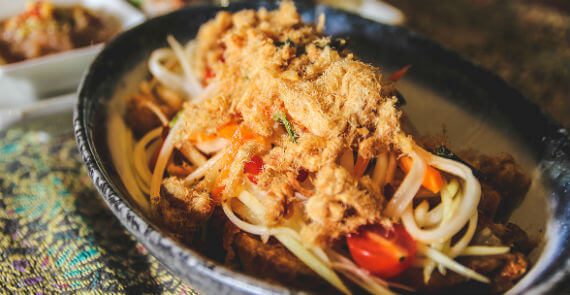 From flavorful broths to the seasoning in every dish - be it the humble pepper or exotic native flowers, a fragrant delicacy much sought after or the aroma of barbecued meat trailing the air, we constantly provide surprises in our dishes.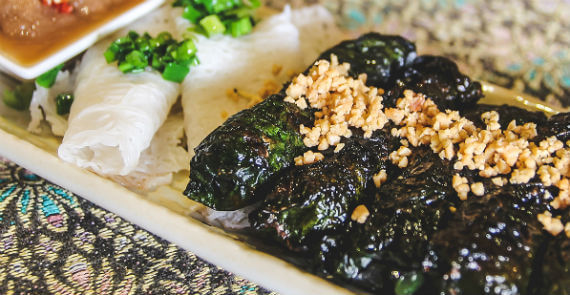 Step into Red Sparrow and you will be amazed by the charm of old Saigon in the heart of Dempsey. Dine on simple, fuss-free classic Vietnamese fare with friends or family, whilst reminiscing the times of your last visit to Vietnam over a glass or two of our imported Vietnamese wines.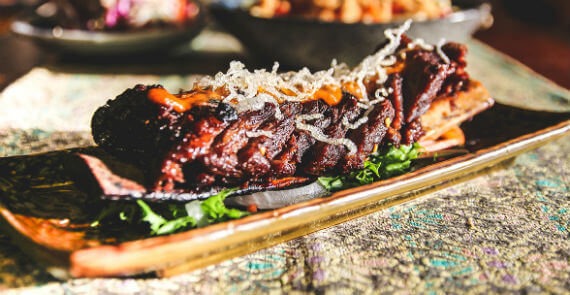 Scouring countless recipes and engaging pushcart vendors plying the streets of Vietnam to understand the essence of Vietnamese food, Chef Jeff has proven that skills and perseverance coupled with culinary training can make one a maestro in the culinary field.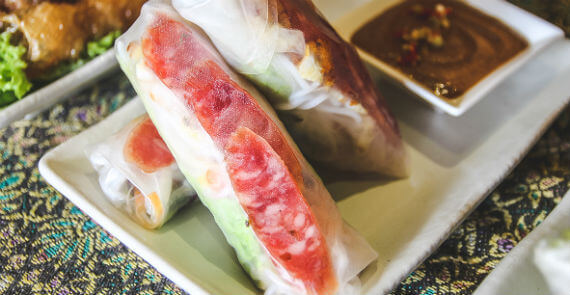 After his success with Mexican cuisine at La Salsa, Chef Proprietor Jeff Koh opens his flagship Southern Vietnamese restaurant, Red Sparrow, nestled in the historic Dempsey Hill.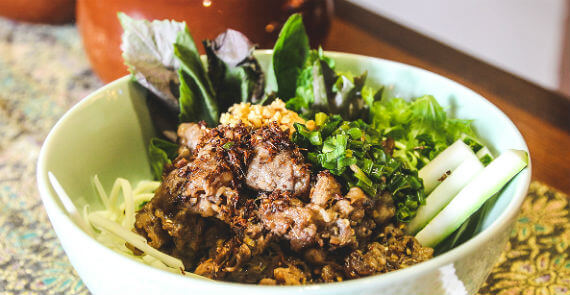 Red Sparrow is an ideal spot if you fancy a sedate lunch of pho with a book or if you want the perfect setting for a night out in style. Against a backdrop of paintings of Vietnamese culture by local artists on its walls and colourful oriental lanterns, Red Sparrow provides an ambience of a Vietnamese set-up that will instantly capture your imagination while you enjoy a variety of cold Vietnamese beers or tea time treats of Vietnam's drip coffees and native snacks.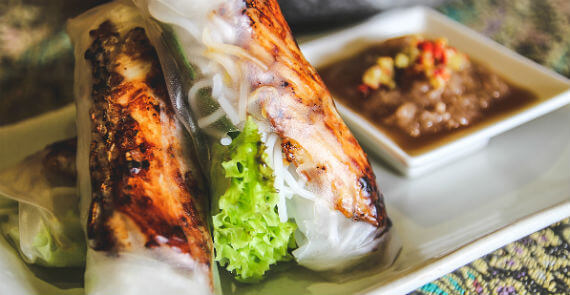 Don't miss Red Sparrow's beautifully presented classic, contemporary and value for money dishes of pork and prawn summer rolls (Goi Cuon), classic beef pho (Pho Beef), shredded green mango salad with quail eggs (Banh Tran Tron), signature BBQ dishes and the highly popular hotpot spread. Pair your food selections with our array of wines from Dalat, Vietnam. Be warmly welcome by our friendly and cheerful staff.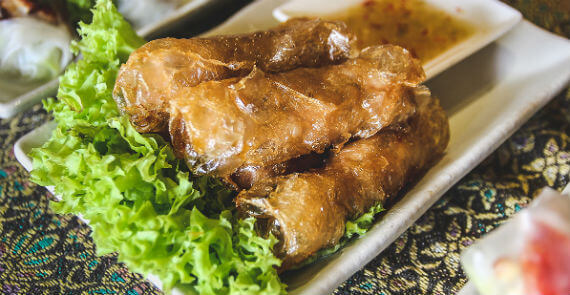 Red Sparrow is clearly the brainchild of Chef Jeff Koh's freedom of gastronomical expression of authenticity of Vietnamese flavours.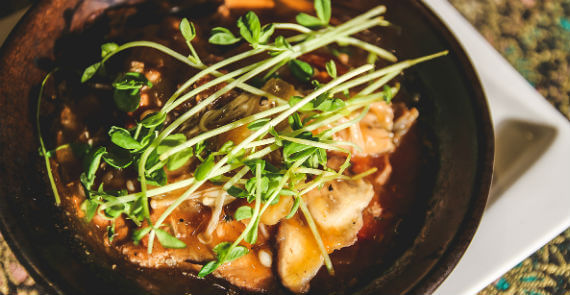 His various stints within the F&B industry from 17 years of age in renowned establishments such as the Grand Hyatt Hotel, Hacienda and Brown Sugar, only served to sustain his interest in the culinary art.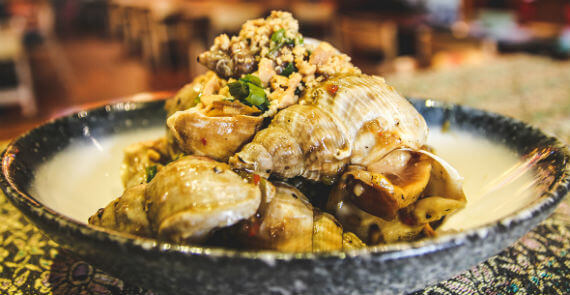 Jeff's love of gastronomical exploration has landed him the challenges as head chef in the popular Mexican dining establishment, La Salsa, situated in Dempsey Hill.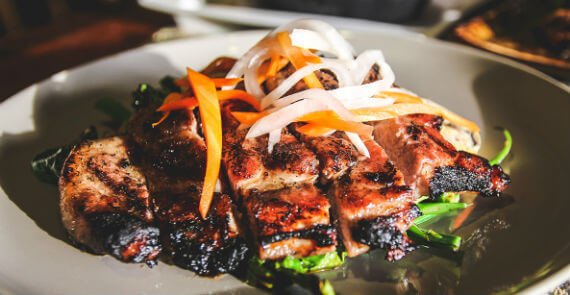 His interest in Asian cooking peaked after spending time in HCM city where he found his calling in perfecting his skills in Vietnamese cuisine which appears deceptively simple in its preparation.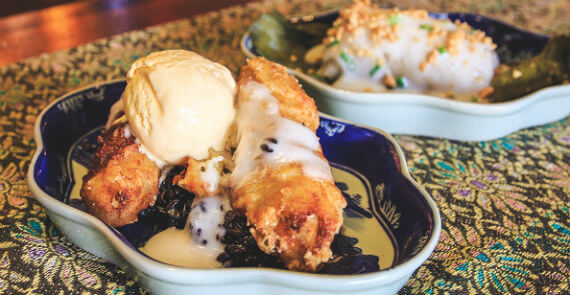 What makes Red Sparrow's Vietnamese dishes flavoursome and authentic is his well-thought of combination of native asian herbs and spices used in traditional Vietnamese kitchens.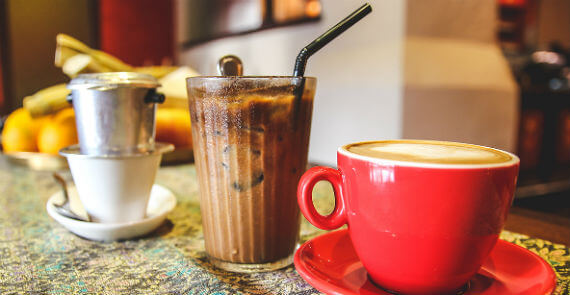 Chef Jeff fills the void in Singapore's dining experience of a bonafide Vietnamese cuisine with the birth of Red Sparrow.
Highly recommended for you to check out Jeff's specially curated menu, tea-time specials with their premium drip coffee and Vietnamese snacks and Happy Hour deals all week for Vietnamese and international beer.
The best news is that the Sparrow sleeps only when its last diner leaves.
A. Red Sparrow, 11 Dempsey Road, #01-18 249673 
T. +65 6776 6118 WE. [email protected]