Image Credit: La Maison du Whisky Singapore Facebook Page
All this self-isolation has got us thinking about whisky! Should whisky be served neat or on the rocks? Is it sacrilege to enjoy a whisky (gasp!) cocktail?
Whisky drinking comes with a multitude of rules, and a love of whisky certainly implies refined tastes! If you're a fan of the fabled 'water of life' and would like to enjoy a peg of the finest, or get into some 'whisky' business with fellow aficionados, we've asked our expat contributors to let us know the best whisky bars in Singapore! So, make your plans, and enjoy a dram or two when social distancing comes to an end.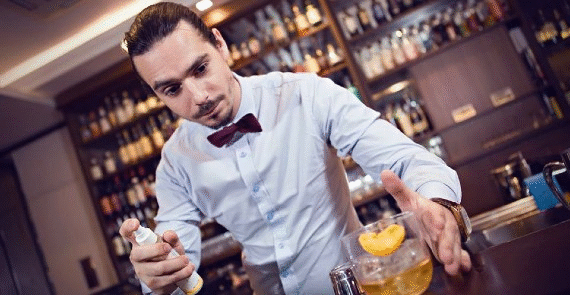 Image Credit: La Maison du Whisky Singapore Facebook Page
Looking for that perfect tipple? At La Maison Du Whisky you'll get access to an extremely rare collection of rare whiskies from around the globe. Since La Maison Du Whisky was founded in 1956 and has a distribution network that reaches 50 countries, you'll get access to a whole host of bottles that you probably couldn't have imagined. They open as a cosy whisky bar from 6 pm, with an extremely knowledgeable staff, so you can sample some of their finer spirits, or even indulge in a cocktail if you so desire. They do not serve food here, so visit for pre-dinner drinks or a nightcap.
A. The Pier @ Robertson Quay, 80 Mohamed Sultan Road, #01-10 239013
S. www.facebook.com/finespiritsLMDW/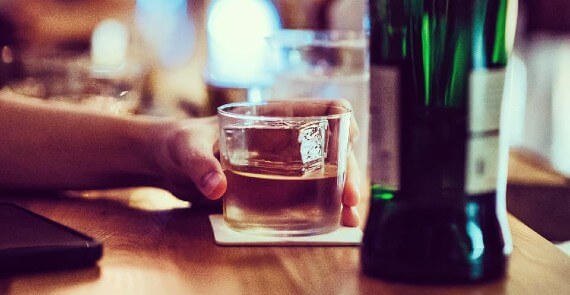 Image Credit: The Wall SG Facebook Page
Located in a two-storey shophouse in Tanjong Pagar, The Wall was created to 'bridge' the wall when it comes to whisky! Novice, or expert – all are welcome at The Wall! Reminiscent of a gentleman's club, with the brick walls and leather chairs, learn about your palate, if you're a newbie, or savor one of their rare drams or bottles, if you fancy yourself a bit of a connoisseur! Sip on a craft cocktail, or enjoy a chocolate or cheese, and whisky pairing.
A. 76 Tanjong Pagar Road 088497
S. www.facebook.com/TheWallSG/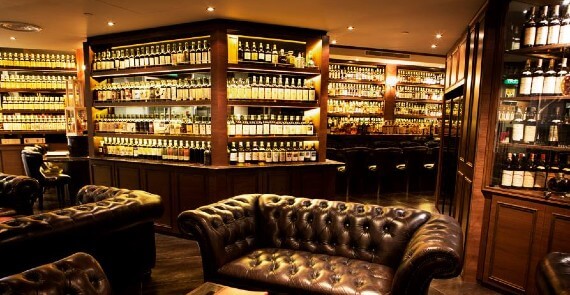 Image Credit: The Auld Alliance - Singapore Facebook Page
One of Singapore's finest whisky bars, at The Auld Alliance the whisky menu is, literally, an entire book! From a pre-war single malt scotch, to a Japanese master creation, you can find it all here! The staff is extremely helpful, if you're a bit of newbie and won't try to upsell you. They also have a few tasting menus that act as a great starting point. If you've got deep pockets, and friends who are whisky lovers, shelling out $1,200 will get you a private room, not to mention, some great whiskies.
S. www.facebook.com/TheAuldAlliance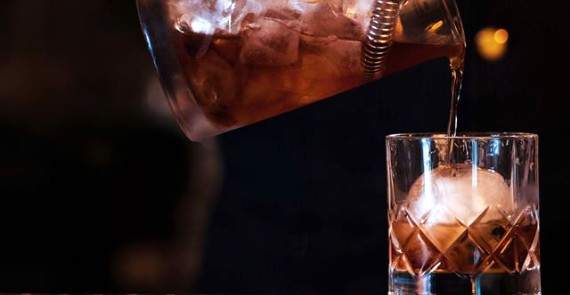 Image Credit: The Black Swan Facebook Page
Started by passionate whisky drinkers as a 'labor of love', The Swan Song houses a plethora of excellent whiskies, with particular emphasis on rare and vintage bottles! However, there is something for everyone here, as they house whiskies on different levels, and offer various tasting sets and customized sessions! They also have about 500 open bottles from closed distilleries like Port Ellen and Brora, and short list of curated cocktails and other spirits.
S. www.facebook.com/TheBlackSwanSG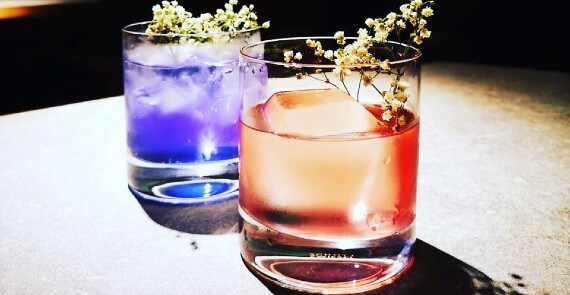 Image Credit: The Chambers by Cask Facebook Page
Bottled as a 'whisky lover's sanctuary' in Maxwell Chamber Suites, The Chambers by Cask serves up only the best of single malts! They house some incredibly rare whiskies collected over the years, and also whip up some great cocktails, like the Peach Whisky Sour if you're along with a friend who isn't quite a whisky lover yet.
A. 28 Maxwell Road, #01-01, Singapore 069120
S. www.facebook.com/thechambersbyc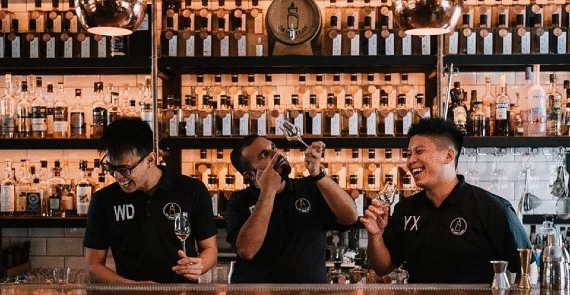 Image Credit: The Single Cask Facebook Page
The search for the perfect dram never ends at The Single Cask, who have made it their mission to source outstanding single casks and bottle them as naturally as possible. Try the sampling tray with four tasters to start out, or opt to try a cocktail, like the smokey Old Fashioned! While there are a handful of tables, we'd recommend sitting at the bar for a more immersive whisky experience! It is quite a small space, so book your spot in advance to avoid disappointment.
A. Chijmes Caldwell House, 30 Victoria Street, #01-25 187996
S. www.facebook.com/thesinglecask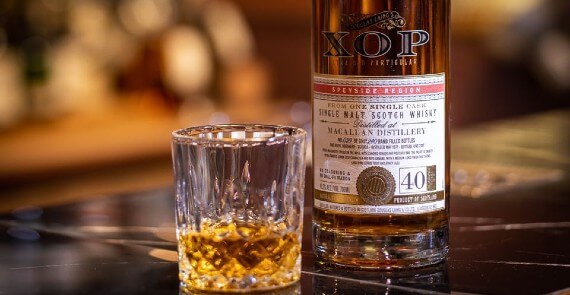 Image Credit: The ExciseMan Whisky Bar Facebook Page
A whisky bar created by whisky lovers, for whisky lovers in the Esplanade, The ExciseMan ticks all the boxes as a fantastic place to visit! They have a great selection of whisky and offer up recommendations based on your taste, regardless of brand, age, or awards, so you'll find something you enjoy without burning a hole in your pocket. The ExciseMan also serves up whisky cocktails, and a selection of other spirits for your non-whisky drinking friends. Keep an eye out for their special events and live music performances.
A. Esplanade Mall, 8 Raffles Avenue, #02-27 039802
S. www.facebook.com/TheExciseMan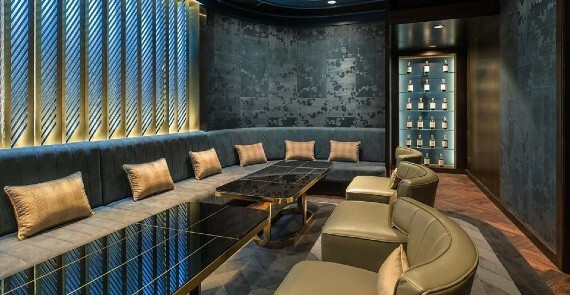 Image Credit: Manhattan Bar Facebook Page
With a hint of the glitz and glamour of old New York, and the title of Best Bar in Singapore, Manhattan is a must-visit! Although it isn't your typical whisky bar, Manhattan does have its own rickhouse, as well as the American Whiskey Embassy programme. A membership gets you access to a collection of over 200 bottles of whiskies housed in a Whiskey Glasshouse, and invites to masterclasses, rare bottlings and other events you'll definitely want to join.
W. www.regenthotels.com/en/Singapore/C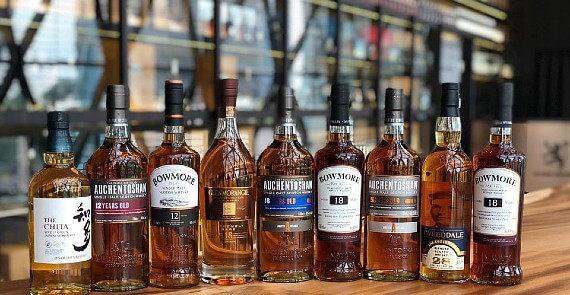 Image Credit: The Grande Whisky Collection Facebook Page
If whisky holds a special place in your heart, you'll have to make a visit to The Grande Whisky Collection that houses a rare collection of Scotch and Japanese whiskies, as well as 4,500 bottles on display. Really, it's more a museum than bottle shop, there's even a tour! Choose from a selection of tours available that include whisky tastings, and even the option to take home an engraved bottle – sounds tempting.
A. 2 Orchard Turn #05-01, ION Orchard Singapore 238801
Comments