Image Credit: KOMA Singapore
Despite the challenges of the global pandemic this year, beauty from ashes rings tantalizing truths to a number of Singapore established eateries.
They have boldly risen up to the challenge of cultivating innovative creations and stellar menu adaptions that uncompromisingly cater to your taste buds in the dawn of a new age of normalization. Expat Choice rewards your attempts to discover what's poppin' amongst localized favourite and dependable food joints, by presenting the following list of restaurants showcasing applaudable efforts to rework what's new and improved amongst their menu offerings! 
Conceptualized from Tao Group Hospitality, KOMA offers an exquisite Japanese restaurant and sushi bar experience, with a stunning modernized interpretation of Japanese cuisine. Their well-appreciated incorporation of ingredients and fresh and seasonal produce hailing straight from Japan, adds to their glowing reputation as authentically being one of the best Japanese food experiences in Singapore!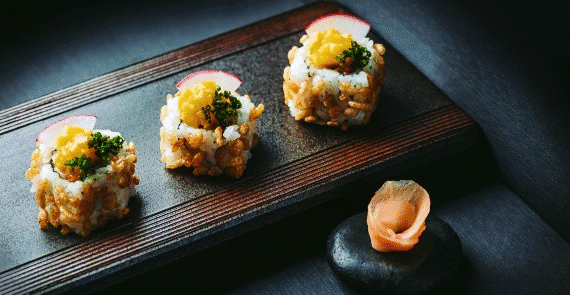 Image Credit: KOMA Singapore
Their sizeable, updated menu has mindfully kept old-time favourites listed, yet balanced in some scrumptious eye-popping additions that are all the rave! New desserts and cocktails are featured too. The Koma Phoenix is their new signature drink, a tequila-based twister, with a spice kick teaser that is a combination of deliciousness! All cocktails are $23. From their six desserts featured, the Bonsai ($17) is a divine concoction of chocolate and praline, a mind-blowing visual marvel that will more than satisfy your sweet-tooth expectations. 
INFORMATION
a. The Shoppes at Marina Bay Sands, 2 Bayfront Ave, #B1-67, Galleria Level 018956
s. www.facebook.com/komasingapore
Be it a large gathering for a celebration, a romantic dinner for two, or a casual cafe experience during the day, Zorba the Greek Cafe makes you feel like you are dining in Greece! Established by the Singapore River, Zorba Taverna brings you an experience that is more than your average Greek restaurant and has been notably favoured as a perfect dining spot for your desired weekend brunches and lazy breakfast sessions (starting by 8:00AM on weekdays and 9:00AM on weekends).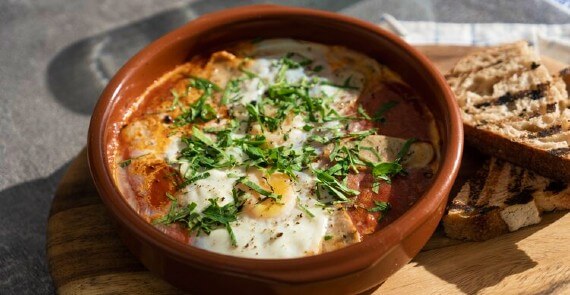 Image Credit: Zorba The Greek Cafe
Specialized new creations include the Zorba Breakfast Platter ($24), a generous Greek feast brimming with all sorts of yumminess and sizeable servings that is guaranteed to fill your stomach with the happiness and satisfaction it deserves. The Giaourti ($12), a healthy bowlful of creamy yogurt plentifully heaped with fresh blueberries and decorated with crunchy walnut granola, raspberry coulis, and mint is another new and absolute delight to munch through. Of course, drinks, lattes and juices are all available, but why not have a go at the more peculiar Greek Mountain Tea ($8), to gain a more complete Greek-enhanced experience.
INFORMATION
a. 3A River Valley Road, Clarke Quay, #01-02, 179024
s. www.facebook.com/zorbatavernasg/
Banking on its signature West Coast flavours, and having originated roots in Los Angeles, 25 Degrees is hallmarked as a favourite go-to for A-list celebrities to satisfy cravings for comfort food with an all-American spread! This burger, wine & liquor bar is best known for its juicy, gourmet burgers and hot dogs, lip-smacking desserts, creamy milkshakes and a scrumptious all-day breakfast menu.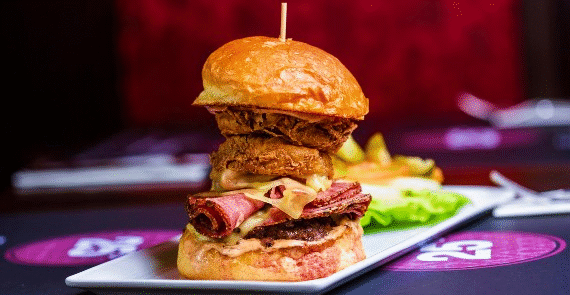 Image Credit: 25 DEGREES Facebook Page
Previously vegetarians may have felt a trifle out of place in this meaty joint, but with two permanent vegetarian inclusions having been introduced to their menu, it's now come full circle as a welcome spot for all! The first is the flavoursome Veggie Burger ($14), that's loaded with assorted veggies, tofu, sautéed mushrooms, oatmeal, spices and other flavoursome delights. The second is the Beyond Burger ($18), a brilliant creative construction which makes it largely unbelievable that it's actually vegetarian friendly, but it's a screaming must-try all the same. 
INFORMATION
s. www.facebook.com/25DegreesSG/
Consistently striving to maintain an evolution of revolution, by breaking through from past moulds, Wine RVLT is certainly well-favoured and known for their attempts to do itself justice. With such aspirations, a menu change was certain to once again transpire on their horizons. This time around, their spirited aims have culminated in drawing out an even greater sense of elevation to their menu items, highlighting eminent finesse in their dishes, yet remaining unchanged in transfixing you with their mealy soulful identity, which they are celebrated with due merit for!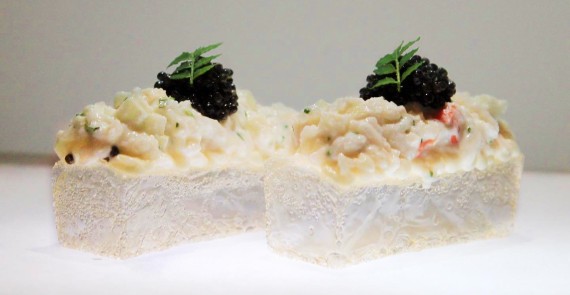 Image Credit: Wine RVLT Facebook Page
Amongst newly featured highlights are; Shio Koji-Aged Westholm Wagyu with Pickled Eggplant and Mizuna Salad ($62) from their mains, Wild Spanner Crab with caviar served on fascinating translucent Dashi Crystal Bread ($36) that makes for a good conversation starter, and RVLT's own in-house version of Chicken McNuggets with Fermented Sriracha ($20) that tastes far better than it sounds.
INFORMATION
a. 38 Carpenter St, Singapore 059917
Unsurprisingly gaining swift and steady popularity from its clientele and newcomers over the years, Solo Ristorante is the perfect place to feast on hearty Italian food that pushes the boundaries in this cuisine. This restaurant is a cosy spot to indulge in lively hospitality, and splurge on fine wine and satisfying mains that allow one to simultaneously experience the enjoyment of authentic Italian flavours with a touch of novelty. A must-visit if you haven't yet!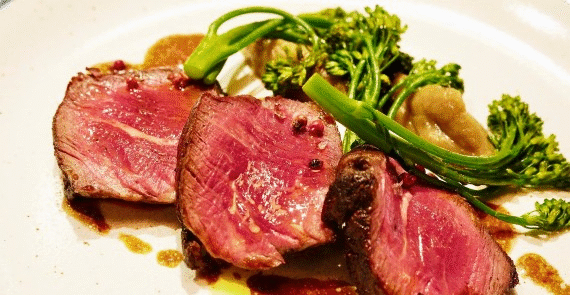 Image Credit: Solo Ristorante Facebook Page
Both head chef and partner, Simone Fraternali (who begun manning the kitchen helm in March 2020), churned out a flooring new dish to their menu; the Melanzana alla Parmigiana ($18). Taking inspiration from his Nona's home-made recipe, this lineage contribution is a downright wonder in its culinary right and stays true to the best of Italian form.
INFORMATION
a. 45 Amoy St, Singapore 069871
Comments
Greek cooking has always been synonymous with generosity, hospitality and shared feasts. With a passion for quality and expressing our life journey through food, we only use the highest quality ingredients, often sourcing them directly from Greece. ZORBA THE GREEK TAVERNA MENU - https://www.zorba.sg/zorba-gg-dine-in-menu
25 Degrees is a sophisticated American burger & liquor bar located on the first floor of Hotel G Singapore. Sister venue to the popular 25 Degrees in Los Angeles, Chicago, Huntington Beach and Bangkok, 25 Degrees offers gourmet burgers and comfort food paired with liquors or wines in a chic and eclectic atmosphere. With something on the menu to please everybody, it's a must-visit for burger lovers in Singapore, and a great place to start a night out with friends or have a meal with your family.