It is pretty fabulous all year 'round in Singapore but Christmas must be - without doubt "the most wonderful time of the year." 
Spirits are high, festivities are nigh, and Santa's on his way. It's time to let the stress of the year melt away. But here's a hint...
We have it on good authority, one of the key components of enjoying Christmas is the alcohol-fuelled parties and end-of-year meetings surrounded by friends and family - not to mention the social acceptability of imbibing booze every other night of the week.
So, if you're tired of visiting the same old haunts week after week, and now on the lookout for new watering holes in Singapore, our Expat Choice readers have visited some great new places for some sozzled celebrations.
Wishing you all a holly, jolly Christmas – and above all - enjoy these new bars in Singapore. We did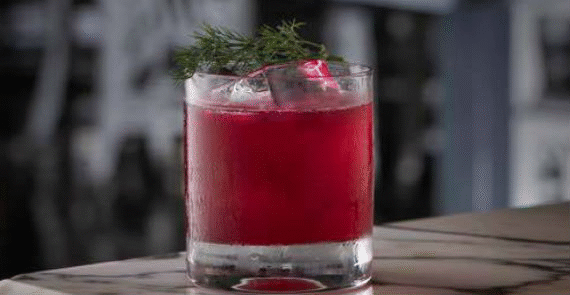 The latest member of the Como Dempsey family, at Como Club you'll find a Michelin-starred experience on the menu here! This aperitif bar also serves up some scrumptious tapas-styled food and small bites from three other Como Dempsey restaurants, so you can be sure that menu is tried and tested. Try some of their signature cocktails like the Yuzo Drop or the Concorde Grape Manhattan, or go the classic route and sip on a glass (or carafe) of vino from their wine list.
A. Block 17 Dempsey Road Singapore 249676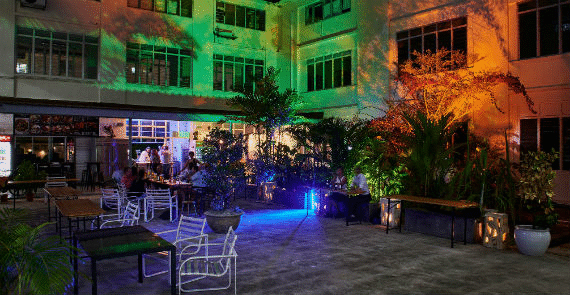 From the folks that brought you Kult Kafe, this new space located in Chinatown, in a past life, used to be police barracks. Now, Kult Yard is known for its eclectic energy, and 'Kultails' infused with local flavors, and ingredients! This tucked away venue is the perfect place to sip on a cocktail, or chug a craft beer while listening to some great music and enjoying the unmatched vibe of this hip, innovative bar.
A. 195 Pearl's Hill Terrace, Singapore 168976, #01-54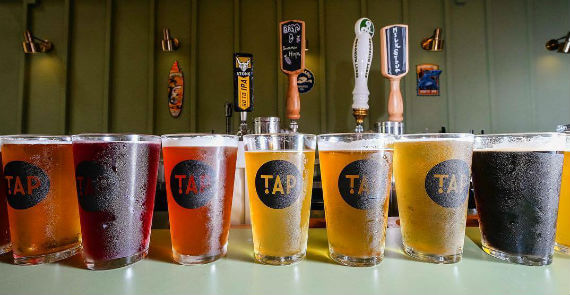 If you fancy yourself as bit of a craft beer connoisseur, then we've got some fabulous news for you! TAP has opened up a brand-new branch on the first floor of Raffles City Shopping Centre. They serve up to 20 rotating international beers on draft with everything from a Cider to an IPA. The best part? They cap their prices at $10 a pint, so you'll get quality brews for a steal! Don't forget to line your stomach with one of their delicious burgers, or kick it the Brit way with some bangers and mash!
A. 1 Raffles Link, Singapore 039393, #01-02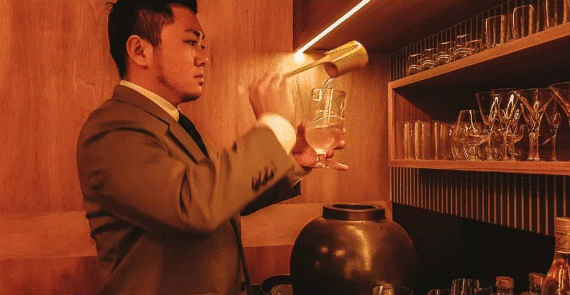 Take a trip to mid-century Japan at this intimate cocktail bar by the Jigger & Pony Group. Located where Flagship once was, Live Twice has two cocktails lists on different ends of the spectrum. The first, "One Life for Yourself" comprises of classic Japanese cocktails, while the second list "…And One for Your Dreams" is a bit more imaginative, while still keeping things minimalistic. Live Twice allows you to enjoy a high brow experience while still feeling comfortable enough to let your hair down making it the perfect date spot!
A. 20 Bukit Pasoh Rd, Singapore 089834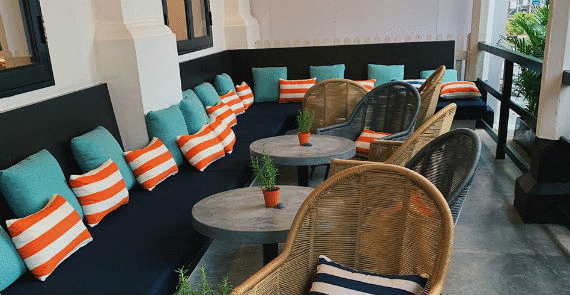 Da Paolo started off as a humble trattoria in 1989, but now has outlets across Singapore. Their latest restaurant situated in Dempsey, features a modern twist to Italian cuisine, along with an expansive wine and cocktail menu. Get a glimpse of Italy's rich wine and food culture at this 5,000 square foot space, and don't forget to take full advantage of their fresh pasta counter, or miss out on trying their authentic gelato!
A. 8 Dempsey Road, Singapore 247696, #01-13
Comments
That last review for TAP might have been a little harsh... The range of craft beers on tap is impressive, and it changes regularly too so you always have something new regularly. It's indoors so it's a big plus to be away from the warm or wet weather. Enough said.... no expectations, just great good cheap beer...
I normally have an amazing time at TAP, but this evening the service was dreadful. We were told that we could take a table since we'd just missed an earlier reservation by a few minutes, but just as we were about to order our drinks, the staff changed their minds and told us we had to leave and put ourselves on the waiting list again - even though there were 3 empty tables with no waiting customers in sight!! As a long time customer who has been supporting TAP and Thirsty since their opening, this was literally the worst and most self-defeating service I'd ever experienced - and I'm appalled that it's happened at what was once my favourite bar. Not coming back for a loooong time and certainly telling my beer kakis to do the same. Even the best beers can't rescue horrible service. Michael Cheong reviewed TAP
Our family (husband and our 3 dogs) had a wonderful evening on a rainy Friday evening. Taking the dogs out and having a place that is inclusive is very important to us as dog owners. Como Dempsey did just that. The front of house team was accommodating and respectful. They made an effort to sit us at a comfortable table where the dogs could be on their own while making sure diners were also looked after. Food as usual was delicious but the service made it so much more. Thank you! Chic décor · Outdoor dining. Rachel Lim recommends COMO Dempsey.