Half the beauty of Singapore is in its restoration of heritage buildings. The modern island boasts of skyscrapers that rub shoulders with lovingly restored colonial structures, adding a dash of historical nostalgia to the skyline. One such building is the NCO Club.
Originally called Britannia Club, its ideal location right opposite the iconic Raffles Hotel Singapore made it a preferred social hub for British servicemen and their families. It is said that when British Commissioner-General Malcolm MacDonald inaugurated the club in 1952, he was in awe and announced that it was "the Far East's most luxurious club" for British servicemen. At that time, the construction of the club cost $1.3 million, funded by the British armed forces.
The club shut its doors in 1971 only to reopen three years later as NCO Club (Non-Commissioned Officers' Club) for recreation purposes of the Singapore Armed Forces. Hawker stalls and cheap beer drew in the non-commissioned officers and it was also used as a venue for social dancing and musical classes for kids. At the turn of the century, the club shut again, this time to be given conservation status.
For years, restoration work was done on it, surprisingly to remove modifications carried out on the original structure by the Singapore Armed Forces. For example, thick layers of paint hid beneath them stunning Travertine marble, a high-end beige limestone rock much-sought after in the early 20th century. With the restoration work complete, the NCO club is now set to relaunch (yet again) with not one but four different dining concepts.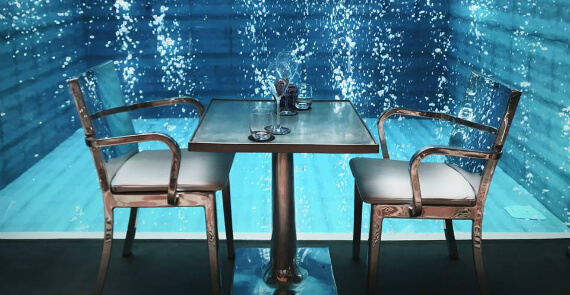 The one that has us most excited is called Fish Pool. The glamorous raw bar features an aquatic spectacle where you can watch divers and swimmers in a large dive-pool showpiece as you sip your drinks. As dramatic as it gets, this champagne, caviar and oyster bar gives the feeling of being underwater, paying homage to the Olympic-sized pool that existed in the NCO club in yesteryears.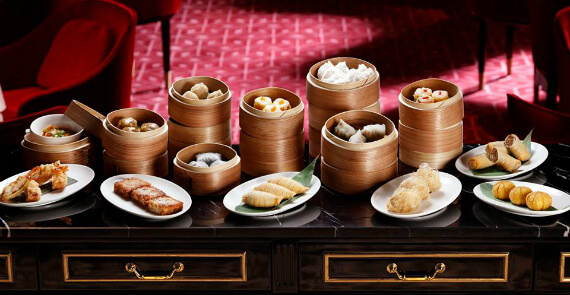 The refurbished club also features Madame Fan, a progressive Chinese restaurant. Conceptualized by acclaimed restaurateur Alan Yau, the massive 222-seater restaurant serves up old Chinese favourite dishes with modern twist. A mystical dining experience, Madame Fan promises to hold high the bastion of Chinese culinary heritage with a progressive outlook.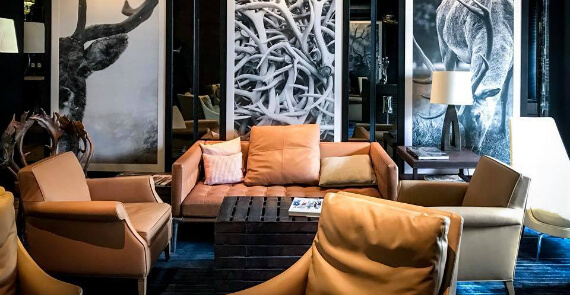 Stags' Room welcomes stags and couples alike. A wine bar which speaks of luxury in hushed tones, the intimate space offers an enviable wine list and curated pairings.
And finally, if all this seems a bit too proper and posh for you, hold your breath till early June when Cool Cats, a live music venue will open at NCO Club. The speakeasy bar will offer artfully crafted cocktails and performances by international as well as local musical talent.  
With all these amazing new destinations, it looks like South Beach is going to be Singapore's hottest social hub this summer.