Image Credit: Baker's Brew Studio Website
The circuit breaker has moved into Phase 1 then on to Phase 2, which means restrictions are still in place for the time being.
However, that doesn't mean you should have to miss out on making each celebration special. If you've got a birthday, anniversary, special occasion, or even, just the urge to eat an entire cake—you deserve it—we've baked up a list of cake shops with as local twist delivering to your doorstep.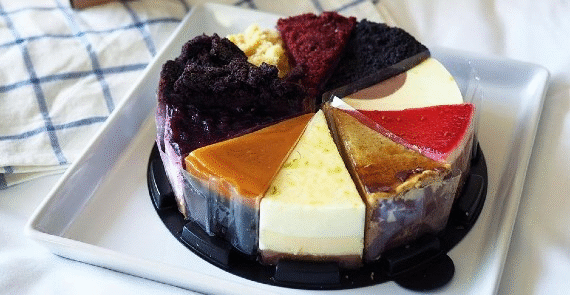 Image Credit: Cat & the Fiddle Cakes Facebook Page
Celebrate your first get together with some delectable Asian-inspired cheesecakes from Cat & The Fiddle. Experiment with local flavours by ordering the durian King Cat of the Mountain, or stick to the classics with their signature Oreo The Modern Duke's Pudding. If you'd like to sample the whole lot, or are a fan of a few flavours, pick 10 different flavours of your choice and conjure up your very own cheesecake. As a plus, all the Cat & The Fiddle cakes are halal-certified, and come with free delivery for orders above $90.
A. KA Foodlink, 171 Kampong Ampat, #05-04 368330
S. www.facebook.com/catthefiddle/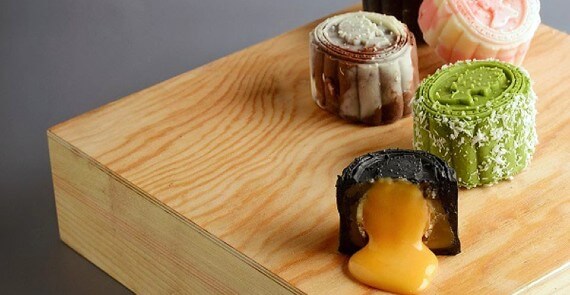 Image Credit: Antoinette Facebook Page
For elegant creations from a classic French pâtisserie, Antoinette is your bakery of choice. They will—literally—let you eat cake with a stunning selection of whole cakes, including the eponymous chocolate mousse and Earl Grey tea flavoured, Antoinette, the unique looking Fluffy with vanilla white chocolate mousse and passion fruit lemon jelly, or the gorgeous violet Charlotte IV. A minimum spend of $55 gets you delivery for $8 across the island, and first timers can subscribe to their newsletter for an additional 15% off.
A. 28 Penhas Rd, Singapore 208187
S. www.facebook.com/Antoinettesg/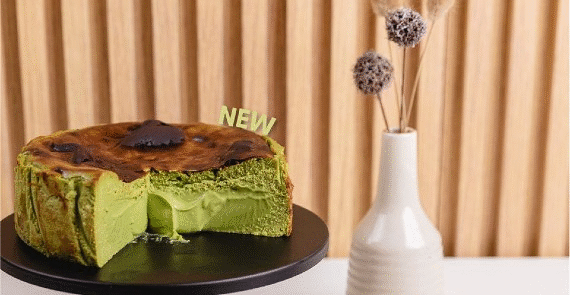 Image Credit: Paparch Facebook Page
If you've been craving the sweet melted ooze of Paparch's signature burnt cheesecake, you're in luck. The home-based bakery recently reopened its doors after a short hiatus due to the circuit breaker. But, make sure you're quick on the draw, because slots for their divine cheesecakes sell out quick.
W. paparch.sg/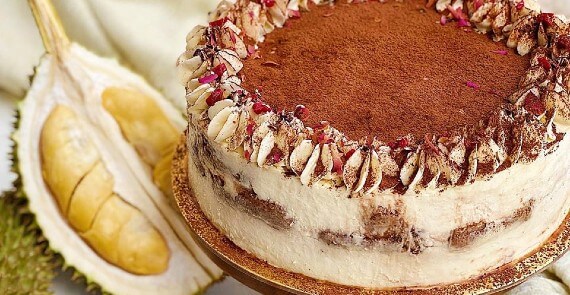 Image Credit: Creme Maison Bakery Facebook Page
You really can't go wrong ordering a customized cake from Crème Maison. With their carefully curated customization programme at your disposal, take your pick from themes like Magical Mermaid or Whimsical Unicorn, or think up your very own creation. Keep an eye out for steal deals on their monthly promo page. Currently, on offer is the Durian Caffe Tiramisu, light on the palette with velvety smooth mascarpone sabayon layered with espresso soaked sponge and a generous layer of pure quality durian flesh. Dusted with Belgian cacao powder, adding a perfect balance between the natural sweetness from Durian and moist cake sponges. Crowned with freeze-dried raspberry and rose petal flakes, how much more appealing can something get?
A. 30 Tai Seng St, Singapore 534013
S. www.facebook.com/crememaisonsg/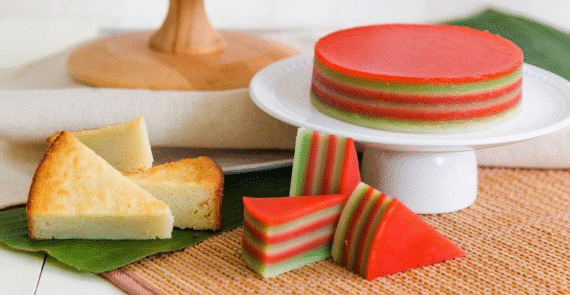 Image Credit: Baker's Brew Studio Facebook Page
While their baking classes might be on hold, Baker's Brew is still churning out their handcrafted, artisanal cakes. Apart from their classic delights like the Coffee Melaka Cake, or the Rainbow Tower, you can also order in one of their special customized cakes ranging from two-tiered beauties to Disney-inspired cakes. You can pick up the cake yourself, or arrange for delivery starting from $25 onward.
A. 246H Upper Thomson Rd, Singapore 574370
Comments
If you've got a birthday, anniversary, special occasion, or even, just the urge to eat an entire cake—you deserve it—we've baked up a list of cake shops with as local twist delivering to your doorstep.
DESSERTS for Phase 2! Plenty of choices – from classic cakes, cupcakes, a specially curated tea time set, and even some snacks for when you're feeling extra peckish Let's all reward ourselves for getting through Circuit Breaker and Phase 1, Now that we have entered Phase 2, we can finally see our extended families and friends again. And as we start to make plans to open our homes to them, why not go the extra mile and give them a sweet welcome with some dessert?