Image Credit: Cavemen Singapore Facebook Page
Shop and dine like there's no tomorrow at Balestier, one of the up and coming areas of Singapore,  quite famous for its unique mix of culture, urban, dining and retail blend.
We've uncovered some excellent shops, restaurants you can eat at once you're done discovering, as well as some watering-holes. So come, let's travel through the colourful Balestier Neighbourhood right here, right now...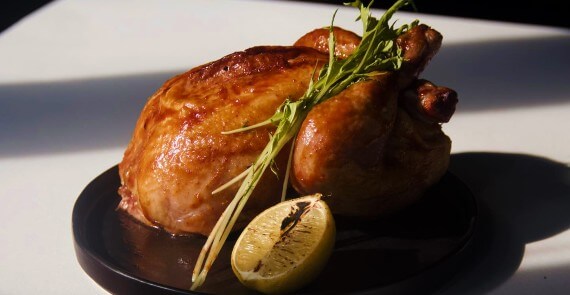 Image Credit: Viio Gastropub Facebook Page
Helmed by Chef Ronald Li, Viio stores crisp craft beers and offers an array of bar bites you'd simply love. Their Prawn Taco is packed with sour cabbage, sushi rice, tobiko & spicy aioli and is delicious. We also recommend their Wagyu Beef Slider, Kimchi Glazed Pork Ribs, Sawagani Crab Tempura and Viio Chips served with guacamole & cheese dip. For something more substantial go for their Saffron Paella with Clams or Kurobuta Pork Rack with an apple cider glaze and roasted vegetable of the day. Yum!
INFORMATION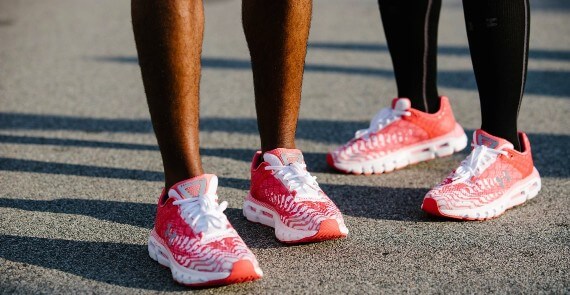 Image Credit:  [email protected] Square Facebook Page
Velocity is your one-stop shop for all your sporting equipment and fitness wear. Think about the light-on-the-feet pair of Skechers' you've always wanted or a yoga mat from Decathlon and even the right workout clothes from Adidas. You'll find a lot of other popular non-sporting brands as well and plenty of options to grab a quick bite between shopping.
INFORMATION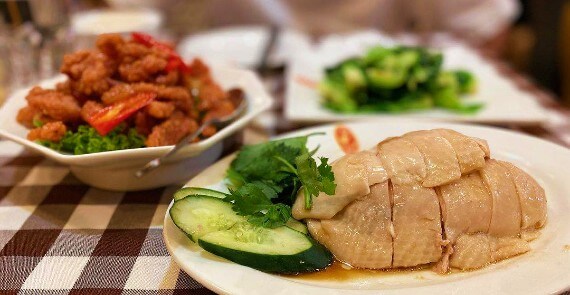 Image Credit: Boon Tong Kee Facebook Page
Boon Tong Kee dates back to 1979 and is quite the legend in Singapore. We've been thriving on their Signature Boiled Chicken for several years. The chicken is made with a white sauce and tastes homely and delicious. Plus, they have many sumptuous dishes on their menu - Braised Beancurd and Barbecued Pork Chops In Claypot, Thick Soup with Crab Meat, Fish Maw and Beancurd and Fried Hor Fun with Seafood.
INFORMATION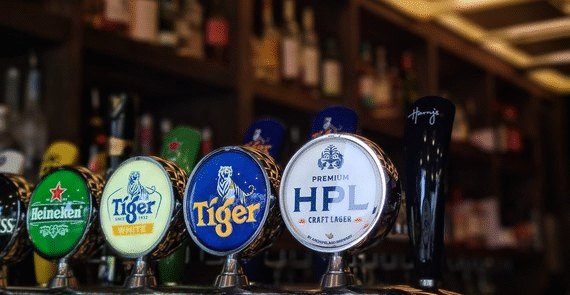 Image Credit: Harry's Singapore Facebook Page
One of the coolest bar scenes on the island happens at Harry's and you should definitely head out here for some chilled draft beer. They also serve kickass bar bites, and we love their tender and smoky Tandoori Chicken Bites with mint yoghurt dip, red onion and capsicum, and when we're famished, Curried Lamb Shank with sauteed capsicum, haricot vert and basmati rice. If you're sharing, go for their Wings Platter, a mix of wings with signature sauce, soy-glazed and sriracha.
INFORMATION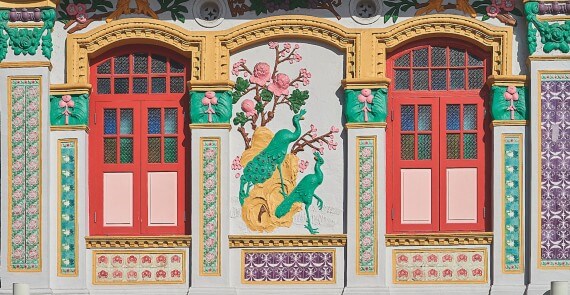 Image Credit: silverkris
Experience the neighbourhood up close by taking in the gorgeous art-deco buildings housing myriad of shops in Balestier. One of the best things to do is to come with no serious agenda and take a stroll, a camera in hand if you prefer, and look at the most prominent, Sim Kwong Ho Shophouse with its unique Chinese Baroque architecture. You'll find many such shophouses and buildings to admire in this neighbourhood so put on your walking shoes and start exploring.
INFORMATION
a. 292 Balestier Road (Sim Kwong Ho Shophouses)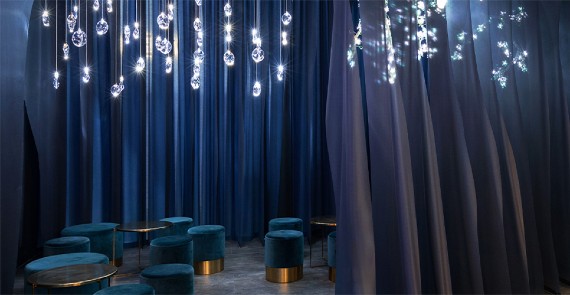 Image Credit: light-pro
Get the best lighting for your home in Singapore from Light + Form Concepts showroom in Balestier. Housing reputed brands like Swarovski, this studio can suggest the perfect lights for your home as well as make curtains, blinds and upholstery to compliment them. We absolutely love the stylish, unique lamps they have here.
INFORMATION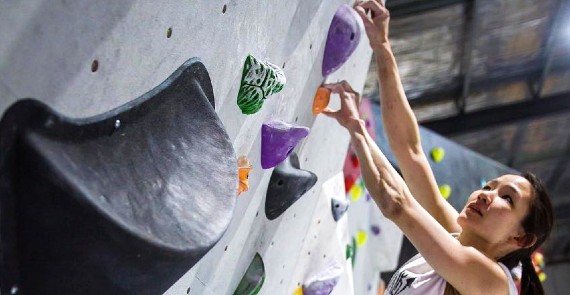 Image Credit: Climb Asia Facebook Page
If you love rock climbing or would simply like to give it a try, head to Climb Asia, a climbing gym of sorts with an enthusiastic staff. They'll help you start off your climbing journey from a 9-metre wall to a 15-metre wall and then advance up to the bouldering wall to give you a feel of the real thing. So, go ahead and give it a try and if you like it, get a season pass.
INFORMATION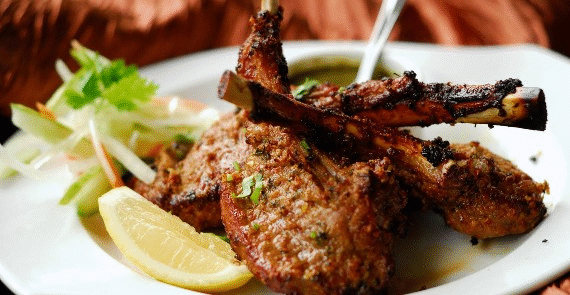 Image Credit: Tandoori Corner Facebook Page
Get your tikka and curry fix at Tandoori Corner Balestier. Make sure all your shopping is done before you tuck into this food coma inducing feast. We love binging on their crispy Onion Bhaji, Tandoori Chicken or Fish Tikka while waiting for the mains to arrive. We recommend their Butter Chicken, Makhni Dhal and Bhindi Masala with Mixed Vegetable Raita and Garlic Naan. Their hot Gulab Jamuns are soft, sweet and worth every sinful bite.
INFORMATION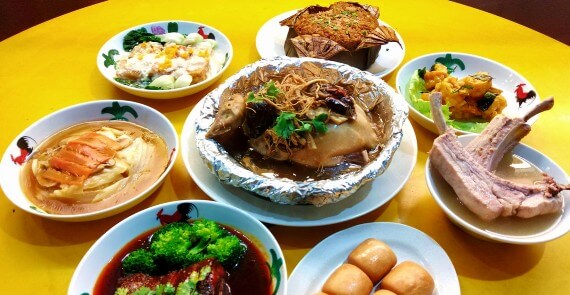 Image Credit: Balestier Bak Kut Teh (Kian Lian) Facebook Page
The nip in the air pulls us towards a sumptuous bowl of bak kut teh and we've found one of the best places for you to try it. Run by a 28-year-old, Balestier Bak Kut Teh serves a spicy Pork Ribs Soup, and we think it's wholesome and delicious. They make the soup with premium loin ribs, spare ribs, sliced pork, pig's kidney, liver, tail and stomach and some vegetarian ones as well.
INFORMATION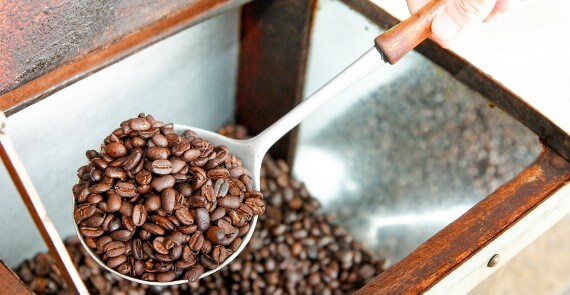 Image Credit: Lam Yeo Coffee Powder
For a different experience altogether, visit the Lam Yeo Coffee Powder Factory at Balestier. Standing strong since 1959, this family-run coffee roaster has amazing blends you must try if you live and breathe coffee. They bring in exotic coffee beans from Brazil, Ethiopia, Colombia, South Africa and India. You can buy what you fancy and get them grinded at the roaster itself before taking it home.
INFORMATION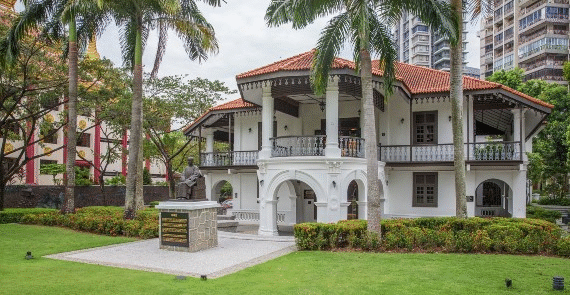 Image Credit: Sun Yat Sen Nanyang Memorial Hall Facebook Page
Get entrenched in the history of the Chinese revolution as well as the political history of the Singapore Chinese as you walk through this intriguing Sun Yat Sen Nanyang Memorial Hall to Dr. Sun Yat Sen. They have plenty of activities going on like a culture fest, travelling exhibition and lots of fun activities for kids and adults.
INFORMATION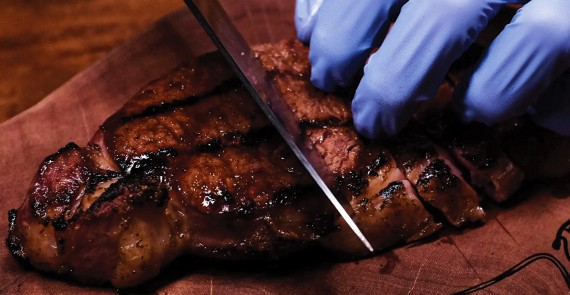 Image Credit: Cavemen Singapore Facebook Page
Not just a restaurant but an experience, Cavemen houses a butchery where you'll find the freshest cuts, an exhaustive range of wines and amazing coffee. So, if you're exhausted after your shopping, this is the place to be at. We love their cocktails especially Full Moon, a mix of vermouth, honey, chartreuse, fernet branca and absinthe; potent and lip smacking. If you come down on a weekend, do try their Cajun Chicken, Spicy Beef Ragu Pasta, Truffle Shoestring Fries and Orange Almond Cake from the lunch menu.
INFORMATION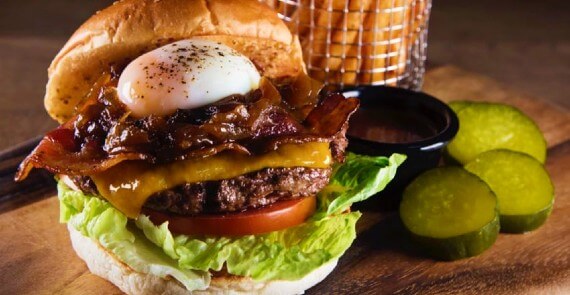 Image Credit: Wheeler's Yard Facebook Page
Intriguing in every manner, Wheeler's Yard is a cafe with a cool decor, is built in an actual warehouse and houses a bicycle workshop. Come here for a terrific time and enjoy a cup of coffee or a glass of refreshing beer or wine. Their hand brewed coffees are amazing and their Pork Katsu Toast complements the brew. The chefs here also make a kickass Chilli Crab Pasta, Signature BBQ Pork Ribs and Ultimate Beef Yard Burger with a whopping 220-gram patty.
INFORMATION