What do you think about Best Seafood In Singapore?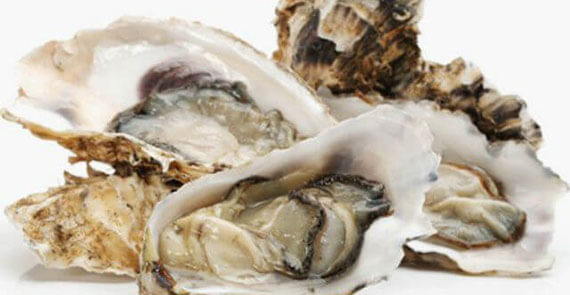 Frisch Seafood
Taking our offerings to the next level, Swiss Butchery is proud to bring to you Frisch – a range of the freshest and finest seafood for your enjoyment with your loved ones. Prepared with the same level of care and craftsmanship that we have applied for years to our premium meat and sausages, Frisch is harvested responsibly, transported and stored in state-of-the-art facilities to ensure freshness. With years of experience at every stage of the supply chain from the oceans to the store, the Frisch seafood experts pay particular attention to origination and traceability, texture and colours to ensure that you enjoy only the best. More here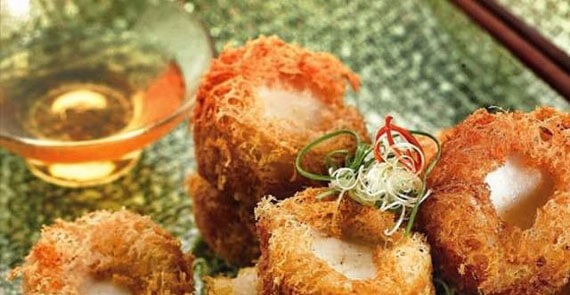 JUMBO Seafood
The Singapore home grown popular seafood restaurant group was established in 1987 with its first restaurant located in the popular East Coast Seafood Centre. After years of continuous effort in providing quality food and service, Jumbo Seafood has grown into a group of 6 restaurants serving live seafood prepared in familiar local and Hong Kong styles. More here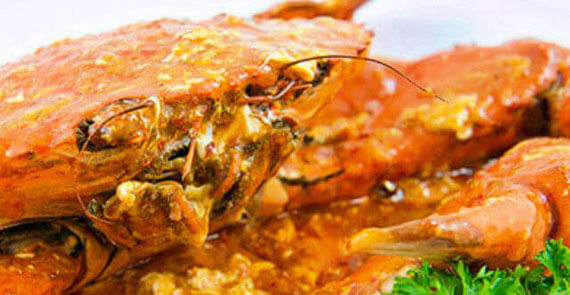 Mellben Seafood Ang Mo Kio
Mellben Seafood at Ang Mo Kio is quite a way from downtown Singapore. It may not be in the most convenient location but that doesn't deter the crowds from descending on this very popular open-air space. You can always get very large crabs in thick, spicy and slightly sweet chilli sauce here. The menu features a wide range of crab dishes offering 15 different ways to cook them such as black pepper crab, chilli crab, claypot crab vermicelli soup, salted egg yolk crab, butter crab, and shimmering sand crab. More here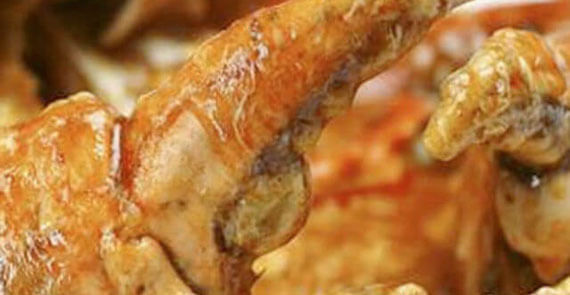 No Signboard Seafood The Central
Back in the early days of the late 1970s, it was uncommon for hawker stalls to sell fresh seafood and much less, crab dishes. However, the founder, Mdm Ong Kim Hoi had the penchant for cooking. She specially created the now popular abd acclaimed White Pepper Crab dish to differentiate her hawker stall from the competition. More here
Long Beach UDMC Seafood Restaurant East Coast
At Long Beach, the set menus are filled with varieties of Live and Exotic Seafood to cater to your preferences. Creator of the Original and possibly the Best Black Pepper Crab of Singapore. More here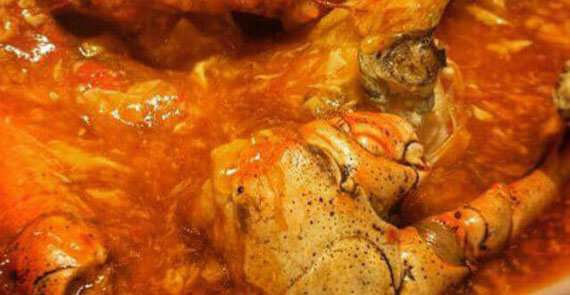 Red House Seafood Clarke Quay
Red House Seafood is one of Singapore's oldest seafood restaurants and is synonymous with Singapore cuisine. Local Singaporean Chinese food evolved from Canton, Fujian and Hainan origins, forming much of the basic flavours of local food. Red House has built firm relationships with global seafood suppliers. Every week, shipments of seafood harvested from the boats of fishermen in the North Sea, Indian Ocean and South China Sea arrive at Red House. More here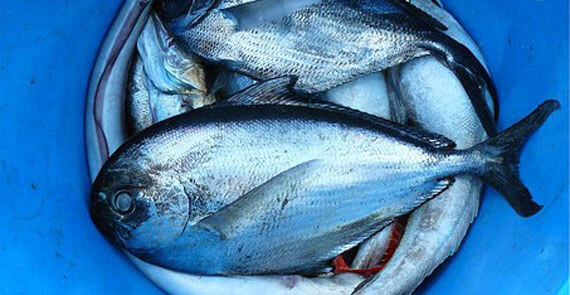 Kinki Restaurant & Bar
Kinki is a sweet spot that oozes both local pride and global appeal. They wanted noise, They wanted funk. 'Zen' was the last thing on their minds. Kinki is an urban Japanese restaurant and bar with a new-age twist. Drop by and you'll get an eyeful of a floor mural by tattoo artist Chris Garver of Miami Ink fame. More here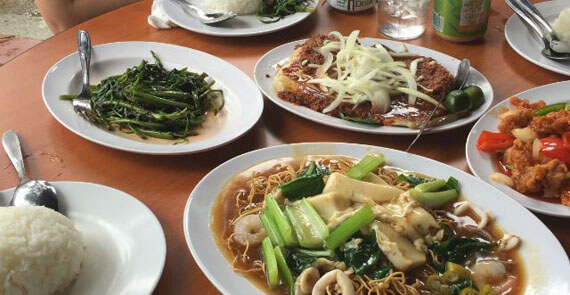 Macpherson Barbeque Seafood
Excellent set meals including prawn sauce chicken with rice and BBQ stingray. The prices here are cheap compared to just over the road along the Singapore river which can be over-prices. For something refreshing try the lemon chicken with a fresh lime juice. This is certainly cheap-eats, local Singapore Chinese cuisine at its best. More here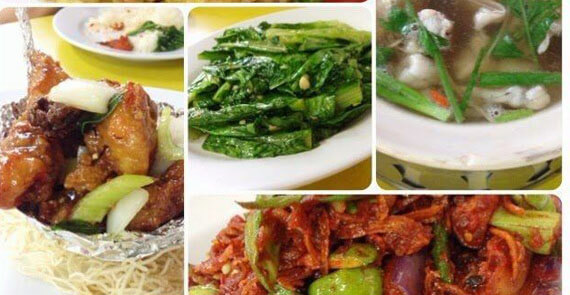 Wang Ji Seafood Restaurant
The dish that we enjoyed the most was the garlic chicken.This dish is similar to some Thai dishes where whole garlic cloves where lightly smashed and fried with the skin on to impart a deep savoury flavour to the dish. The chicken was nice and juicy with a  very balanced coating of a sweet and savoury sauce that is quite addictive. More here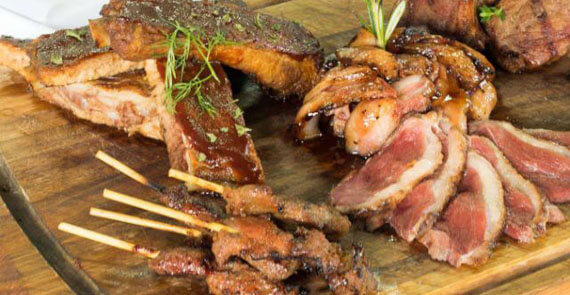 New Ubin Seafood
New Ubin Seafood has re-opened to once again reacquaint the Singaporean palette with fresh and tantalizing seafood and meats! With an already staunch group of regulars, the restaurant promises to continuously update its menu to ensure that it has something for every one of our patrons, old or new. The signature dishes include US Angus Rib-Eye Beef Steak and German-style Pork Knuckle. More here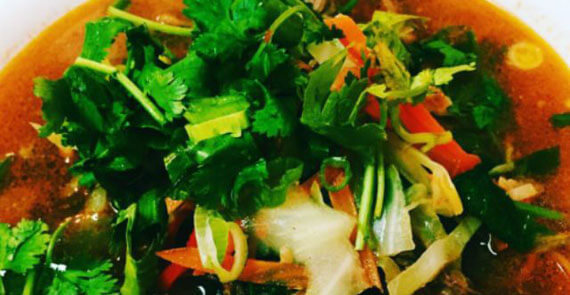 Fifth Season Tangra Chinese Restaurant
Indian Chinese cuisine was born in Tangra, located on the east of Kolkata, the only China Town in India. The Chinese of Kolkata were best known for mainly leather shoe manufacturers, beauty parlor owners and dentists. Thousands of Hakka Chinese focused their business mainly in leather tanneries at Tangra. You will certainly enjoy Indian Chinese Cuisine at this well-received restaurant. More here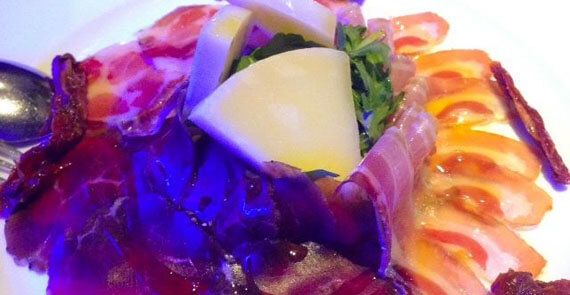 Capri Trattoria & Pizzeria
A small and intimate family-run Italian Restaurant. With just about 15 tables where the owner Fabrizio and his team will spare no efforts to zip around the tables Kitchen and bar to ensure that everything is well attended to and make you feel at home. More here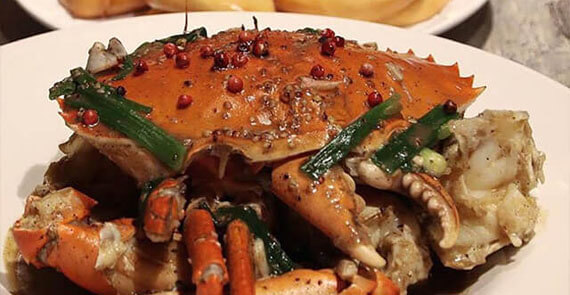 HolyCrab
Known for its creative flavours, Holycrab's signatures are the Orgasmic, Balsamic, Succumb and Devil's crab. Lunch specials will also showcase the brand's killer dishes – Clam Beehoon & Hokkien Mee. Their signature Fried Hokkien Mee is limited to 100 servings per day to ensure the best quality. More here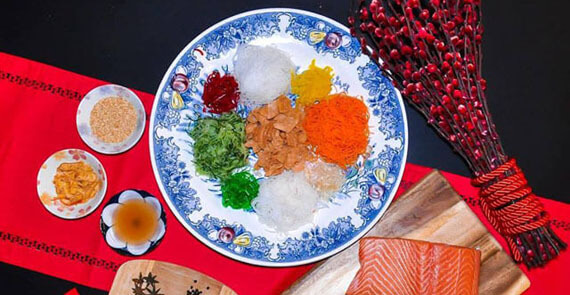 Sweetfish Poke
hoose from 5 signature bowls ($9 small with 150 grams of fish to $14 large with a whopping 300 grams fish) in an array of flavoured sauces (added on at the time of ordering) including Roasted Sesame, Sweet Yuzu Cream and Kimchi.  Bases here include Japanese rice, red brown rice mix, or lettuce and toppings range from mangoes, walnuts and Japanese cucumber to octopus while the sashimi on offer is mainly tuna and salmon. Indulge in their generous portions of chunky fresh salmon sahimi with our sweetfish prosperity yusheng platter and have a blast! More here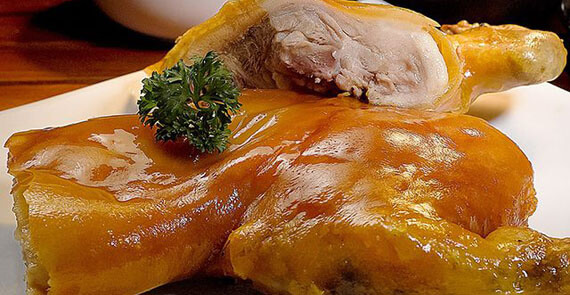 Serenity Spanish Bar & Restaurant
SERENITY as their name implies, they want their clients to relax, enjoy and unwind whenever they visit Serenity Spanish Bar & Restaurant. At SERENITY they bring you the most authentic Spanish flavours and culture delicious cuisine, charming ambience and attentive friendly service. Must-tries are of course the delectable authentic Spanish Tapas & Soups, Spanish Rice (Paella) Dishes, Spanish Noodle (Fideua) Dishes, Cochinillo – the Spanish style suckling pig and Sangrias (Spanish Wine Cocktails) which are highlights and the signatures of the restaurant. More here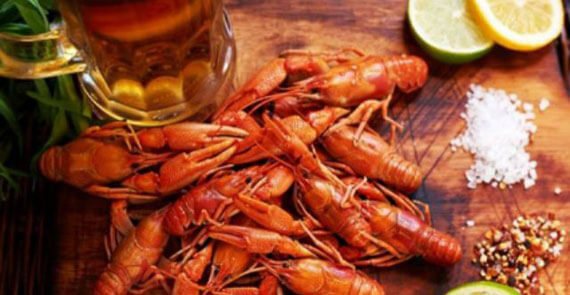 Pwa House
Pwa House supply premium fresh catch crawfish and other seafood to restaurants and individuals. Crawfish are an excellent source of high-quality protein and are low in calories, fat and saturated fat. They also are a good source of vitamin B12, niacin, iron, copper and selenium. Better yet, crawfish are easy to prepare, and they taste great! More here
Comments
This is a good list of middle of the road seafood restaurant solutions in Singapore. Affordable and not OTT. Mostly love all the chili Crab outlets listed. good for a gathering of hunger mouths. I don't know the one the non member has suggested but will look at it. sounds expensive
The best seafood restaurant in Singapore is The Naked Finn.