By far, the most popular of all white meats is chicken. Winner winner, chicken dinner. For starters, it's inexpensive and quick to prepare. Plus it can be served in a way variety of ways, so whether you're trying to make healthier eating choices, or just can't pass up the lure of a rotisserie chicken; we've figured out where to find the best roast chicken in Singapore.
We'd also like to remind you of the health benefits of eating chicken. Chicken is a great source of lean, low fat protein which contribute to muscle growth and physical development. That protein also helps support a healthy body weight and aids weight loss. So, here is where to get delicious, juicy rotisserie chicken in Singapore, if you don't have a go to for the white flesh?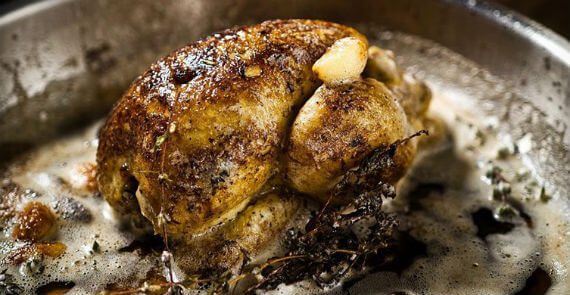 Bar-Roque Grill is the modern rotisserie and bar that celebrates the pleasures of the table.  'Love on the Plate' – the restaurant's motto – eloquently sings of the inspiration behind the restaurant: the dazzling Baroque period of 17th-century Europe. A signature dish to try when you visit Bar-Roque Grill is the Rotisserie Chicken. This free-range, hormone-free bird is seasoned with a special mix of herbs and spices, then roasted in-house. Delicious.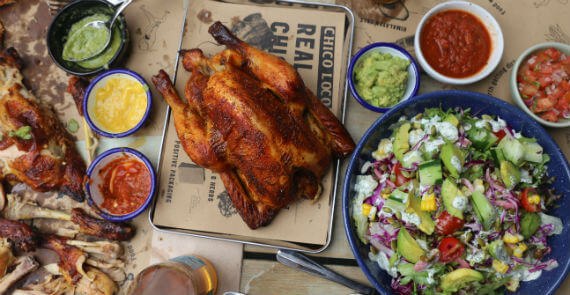 Go loco for the Mexican Spit-Roasted Chicken that they're serving up at Chico Loco! Prim and proper isn't how they roll at Chico Loco, so ditch the silverware and don't be afraid to get your hands dirty! Try their Whole Spit-Roasted Chicken that's ethically farmed, has no MSG, and no hormones. Oh, and they also deliver island-wide and provide environmentally-friendly plates and cutlery, so that's a bonus.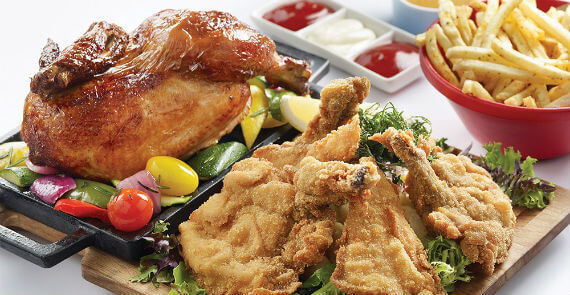 With five corporate outlets spread across Singapore, a roast chicken at Brotzeit isn't too far away at this German cuisine restaurant. Order the Duo of Chicken for $42 that comes with one half of the chicken roasted and the other half fried, so there's a choice for everyone! The best part? You can get your chicken home delivered or enjoy an immersive German experience at the restaurant.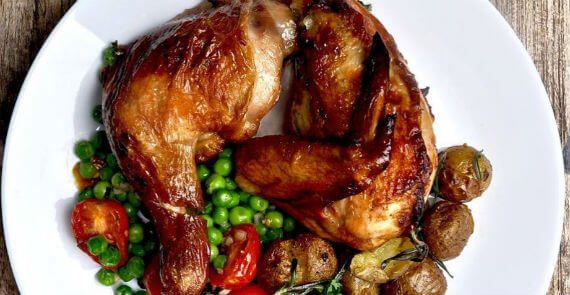 Fancy a French-style roast chicken? Head to Summer Hill for a 24-hour brined chicken that's completely hormone and antibiotic free. Don't feel like stepping out? Order the roast chicken from their DIY Eats Ready meal – everything from the gravy to the beans comes pre-cooked. Just pop it in the oven and voilà, your family-style meal is ready.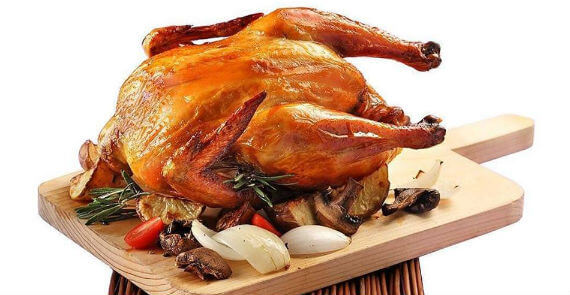 An island favourite, order up Japanese roast chicken at Kemono Chicken. While you can't quite dine in, rest assured that your roast chicken will be delivered fresh, and piping hot, to your doorstep. Choose from an assortment of sides to go along with your guilt-free, fresh, not frozen, cage free and antibiotic-free fowl, and perhaps even order a drink to go along with it. You can order online up until midnight, so if you're in a fix, or just craving some crispy chicken skin, Kemono Chicken has got you covered.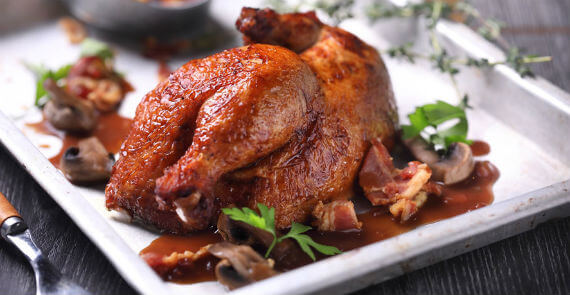 Enjoy tucking into the Signature French Roast Chicken at Poulet. Brined in a secret blend of citrus and herbs overnight, and slowly cooked on a spit, you can only imagine just how juicy and succulent the meat is. While you can choose from three different sauces to pair with your chicken, we've heard that the Mushroom Chardonnay Sauce rules the roost.