Image Credit: Pan Pacific Singapore Facebook Page
Ordering in has emerged as a quick, and convenient way to put food on the table during this circuit breaker.
However, with restaurants struggling with paying high commission rates to delivery providers, takeaway orders allow you to directly contribute to keeping your favourite eateries open.
Many restaurants are also offering extra discounts on pickup orders; so, it can be a great way to stretch the food budget if you have a vehicle. We understand that the thought of standing in queues for take-out can leave you feeling a bit squeamish—even with a mask—so we've rounded up the best restaurants with drive-through pick up; just drive in and collect your takeaway order, no fuss, no muss!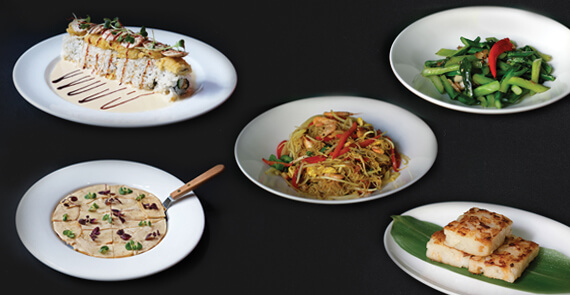 Image Credit: JW Marriott Hotel Singapore South Beach Facebook Page
Drive up to JW Marriott, and collect your take out orders from Madame Fan, and Akira Back. Combo it up, with the Best of Both World offering Akira Back's signature Mushroom Pizza, along with a choice of roll, or try one of the Tasting Sets with a selection of dim sum and mains from Madame Fan. You can even pick up cocktails, like the Old School, or Mr. Jerez to complement your meal. Free islandwide delivery with min. $60 spend. As an introductory special, we are offering 20% off total bill with promo code "DINEWITHJW20". 
W. https://jwmarriottsg.oddle.me/ Order Here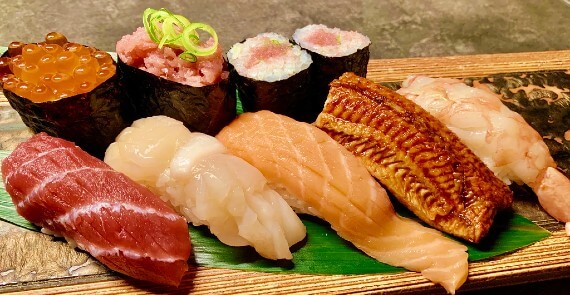 Image Credit: JPDRIVETHRU.com
Order up from a selection of Cuppage's finest Japanese establishments thanks to JPdrivethru. A collaboration by Gyoza no Ohsho, Kyuu by Shunsui, Orihara Shoten, Shun x Sakemaru, and more, you can select your favorite dishes from each eatery without having to make multiple payments. Just place your order from 11 am to 9 pm, and it will be ready at the drive-thru pick up point in about 40 minutes.
A. 5 Koek Rd, Singapore 228796
S. www.facebook.com/jpdrivethru/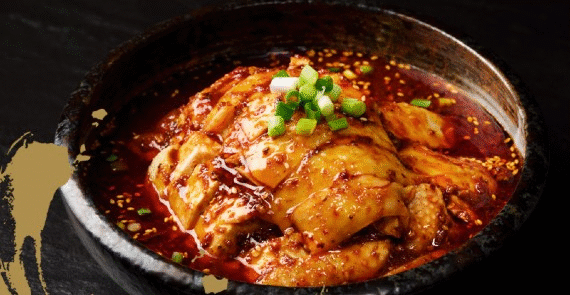 Image Credit: Si Chuan Dou Hua Restaurant Facebook Page
Parkroyal on Beach Road has made it that much easier to pick up food orders with their drive-through booth. Takeaway Si Chuan Dou Hua's affordable bento boxes starting at $12, or one of their set menu options to feed the whole family. As a plus, you can also order dishes from Ginger, if you fancy the Seafood Aglio Olio, or their veggie Beetroot and Mozzarella Sandwich.
A. 7500 Beach Rd, Singapore 199591
W. Delivery & Drive through details here
F.  https://www.facebook.com/PARKROYAL.BeachRoad/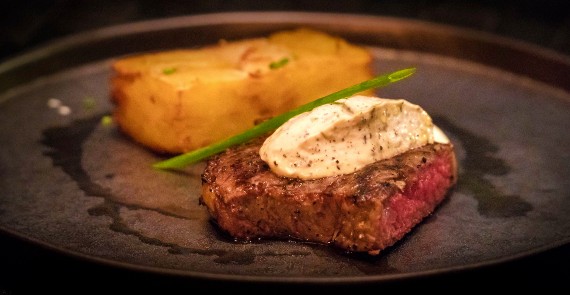 Image Credit: Bedrock Bar & Grill Facebook Page
If you thought Bedrock's takeaway and delivery menu was great, they've expanded it to include the Hand-pressed Double Cheese Burger, Spicy Lobster Linguine, and their signature Burnt Cheesecake. You can even pick up a DIY Premium Ribeye Meat Box, and grill up their steaks to your taste. Just give them a call five minutes prior to arrival at +65 9773 9194 and pick up your order at Pacific Serviced Suites Orchard pickup point.
A. 96 Somerset Road, #01-05 238163
S. www.facebook.com/BedrockBarAndGril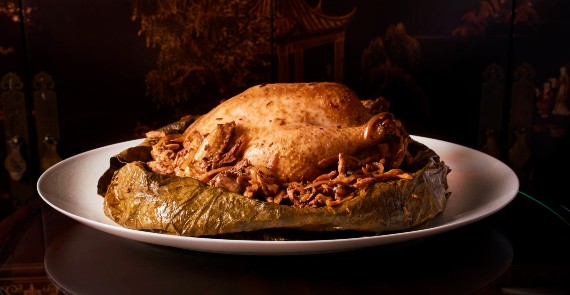 Image Credit: Shangri-La Hotels and Resorts Facebook Page
Head over to Shangri-La Hotel Singapore's website, and order a variety of cuisines in one go. From Cantonese at Shang Palace, to Italian at Waterfall Ristorante, plant-based options, and even an assortment of wines, champagnes, and liquor, you can take your pick of the lot. Just place your order online and drive to the drop-off point at Shangri-La to get your goodies.
A. 22 Orange Grove Road 258350
W. www.shangri-la.com/en/singapore/shangrila/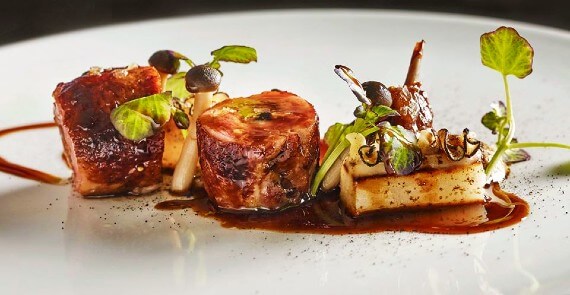 Image Credit: Buona Terra Italian Restaurant Facebook Page
Treat yourself to Michelin-starred cuisine by utilizing the drive-by pickup option at Buona Terra. Enjoy a five-course meal, with Chef Denis' Signature Menu, customized to your tastes, or pick a favourite, like the Linguine Seafood, from the à la carte menu. You can even get one of their DIY Pasta Kits to whip up at home, if you'd like to experiment a bit in the kitchen.
A. 29 Scotts Rd, Singapore 228224
S. www.facebook.com/buonaterrasg/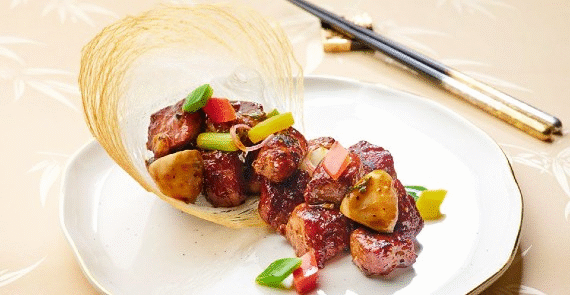 Image Credit: Pan Pacific Singapore Facebook Page
Pick up an assortment of dishes from Pacific Marketplace, and Hai Tien Lo with Pan Pacific's drive-through service. Try the Barbecued Duck, or the cheekily named Ham Solo Sandwich, and order up some artisanal breads and sparkling wine while you're at it. Don't forget to apply promo code TAKEAWAY25 to get savings of 25% off on your order.
A. 7 Raffles Boulevard, Marina Square, Marina Bay 039595
S. www.facebook.com/panpacificsingapo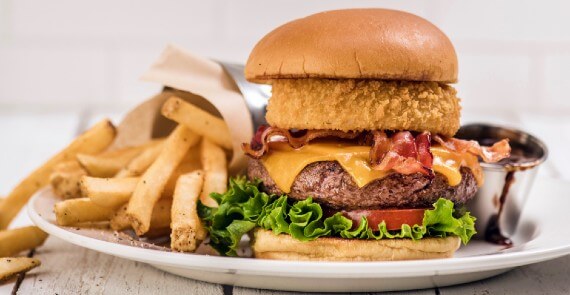 Image Credit: Hard Rock Cafe Singapore Facebook Page
Pig out on comforting favourites from Hard Rock Cafe's 'Greatest Hits Take Out Menu', like the Baby Back Ribs, and the Original Legendary Burger. Pre-order your meal from 11 am to 9 pm, and get your meal by driving through the Hard Rock Cafe Driveaway. You also get 15% off your take-out orders at the Cuscaden Road outlet.
A. 50 Cuscaden Road #02/03-01 HPL House 249724
W. www.hardrock.com/cafes/singapore
Comments
Ordering in has emerged as a quick, and convenient way to put food on the table during this circuit breaker.
jpdrivethru.com is one stop take-away order portal where you can select your favorite food and drinks from popular Japanese Restaurants and stores around Cuppage Plaza. You can choose the items from multiple shops and make a single payment. Then you can pick those items up at drivethru without getting out from the vehicle.