What do you think about Best Pizza Restaurants In Singapore?
Hero Video: Expat Choice Asia Bella Pizza Robertson Walk
Everybody loves pizza. Everyone. You may be on the fence about sushi or curries or even chicken rice. But pizza? It's hard to find someone who doesn't like a nice thin crust oozing with melting mozzarella cheese.
Wood fired ovens, chequered table cloths and smiling service, all of these play a role in the perfect pizza-experience. But at the end of the day, it all comes down to taste. How did the pizza fare in terms of flavor? Did it have adequate toppings? Was the cheese of good quality? Was it cooked evenly? Many fail the litmus test but the few that do survive, come out top and feature in our list of best pizzas in Singapore. Here is where to go when your family wants some pizza-fun: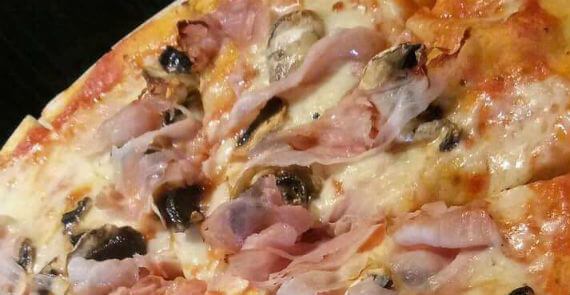 A great atmosphere is offered here at this hidden gem. Known to many as a popular set lunch haunt, Sbagliato offers delicious home cooked, italian fare, cooked and served by two of Singapore's most charismatic Italians, with your host Marcello Mazzotta. Thursday night come down with a group after work and drink Free Flow - FREE with your pizza orders. Yes correct. But, this is a BIG SECRET, so don't go telling all of your friends as you will never get a table. All Marcello ask's is for you to order one of the delicious dishes in the menu. The pizza is really awesome, pasta goes without saying....and heaps of small bites to keep you munching. Contact and Location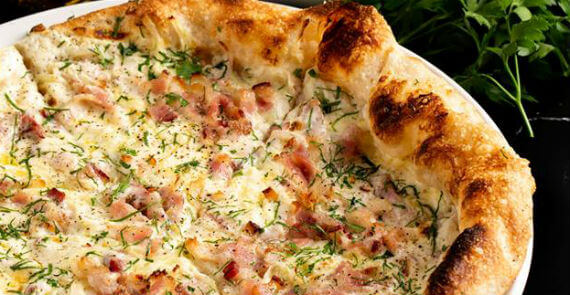 Nostra Cucina Singapore is now open.  Meaning 'our kitchen' in Italian, it's a salute to the heart of every Italian home where bonds deepen over simmering pots and kneaded dough. Choose from a selection of handcrafted artisanal pizzas, freshly prepared and served straight from two wood-fired ovens. Contact and Location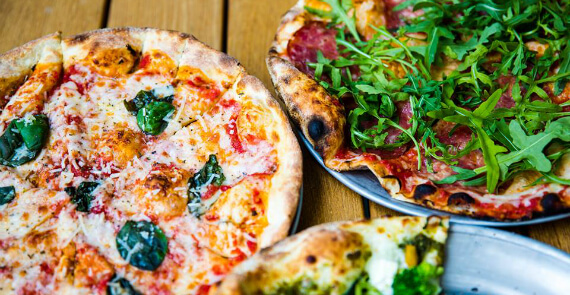 A popular choice, Alt Pizza is a contemporary pizza bar with multiple outlets, honest pricing and great food. Led by Executive Chef Matthew White, they offer mouth-watering starters, innovative Signature pizzas and the famous design-it-yourself pizza, with over 650,000 unique combinations. Phew, that should keep you busy!  Contact and Location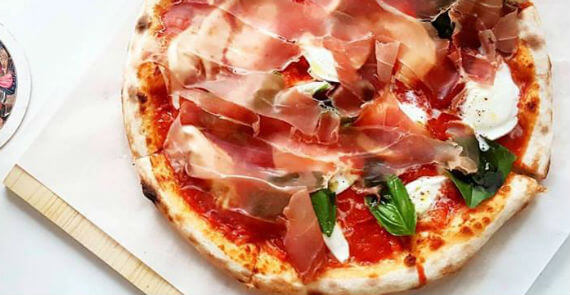 Pizza Art is a pizzeria that provides authentic Italian food using fresh ingredients that are specially imported from Italy. Lovely team here. Sunday funday with families. Kids love this Pizza place. Amazing coconut and lemon sorbets. Highly recommend for a relaxed lunch or dinner. Contact and Location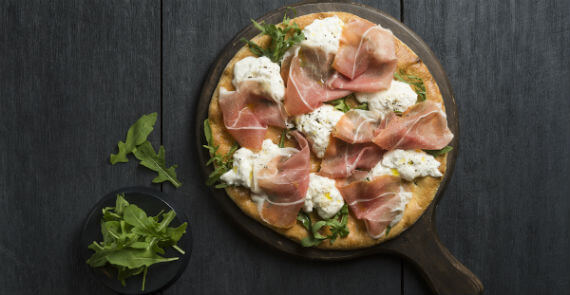 Image courtesy: LifestyleAsia
In true Singaporean style, pizzas are elevated to suit refined palates at Fratelli. The name means 'brothers' in Italian and it is infact run by two brothers, the very talented Michelin-starred chefs Enrico and Roberto Cerea, whose family runs the acclaimed Da Vittorio restaurants in Italy. Located at Sentosa, Fratelli is one of the finest Italian restaurants in Singapore and a must-do for pizza-lovers. Contact and Location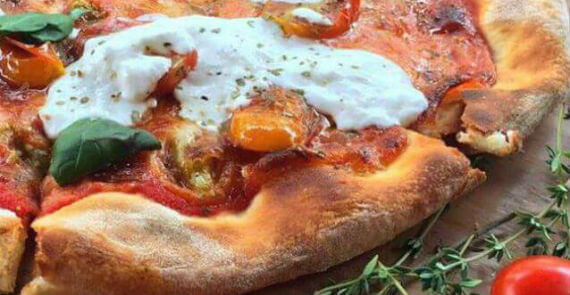 Calling all Pizza Lovers....Bella Pizza has thrilled expats for years. This notable pizzeria and Italian eatery is famed for its handmade, mouthwatering pizza and has been a haunt for years among Rob Quay regulars. Voted by Expat Choice as one of the Best In Town. Contact and Location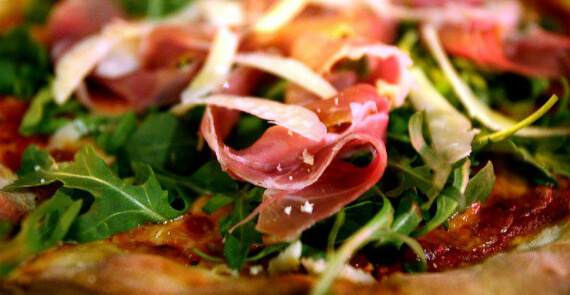 At the crux of it, Italian food is homely and comforting. Dining at Mangiamo Pizzeria like visiting your Italian friend's house. Cozy, intimate and great fun. Located at charming Albert Road, it is conveniently close to Rochor and Little India MRT stations. Affordable pricing and surprisingly good house wine makes this a family-favourite. Contact and Location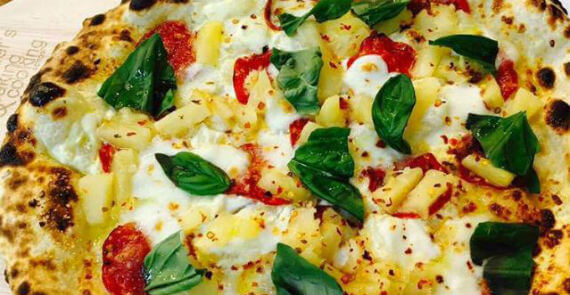 What makes the pizzas so unique at Plank is the fact that the pizza bases are made with the same long, slow fermentation process used in the production of their famous Baker & Cook sourdough bread. Fermented for up to 48 hours, the pizzas are pressed into shape instead of using the non-traditional method of rolling pins. Simple is best, and at Plank Sourdough Pizza, nothing beats their classic pizza with mozzarella, tomato, garlic and basil. Contact and Location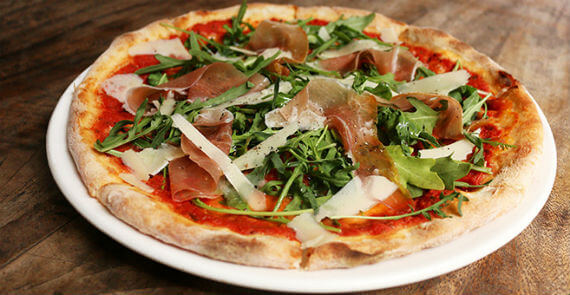 A relaxed and fun space with a quirky cow-hide ceiling, Da Paolo Pizza Bar does not take itself seriously. Except when it comes to the food, which is well crafted and prepared on order. Its Holland Village location makes it a hit with expats. It is open for breakfast and also has alfresco seating for the evenings when you want to enjoy a glass of wine or craft beer. Contact and Location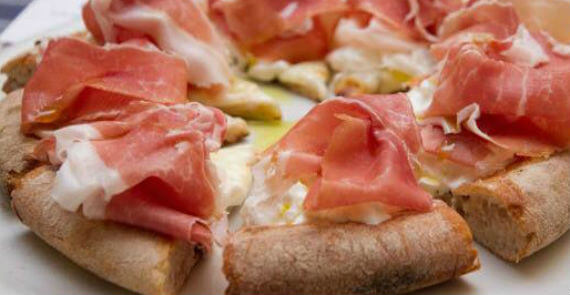 Club your dining experience with some gourmet shopping and pick up authentic Italian ingredients at Bottega while you wait for your order to arrive. Literally meaning 'shop' in Italian, Bottega is perfect for those who think grocery stores are like Disneyland for adults. The ingredients used are imported from artisan Italian producers. The pizza bases are free of preservatives and pesticides and the tomato sauce made with 100% Italian tomatoes, herbs, cheese and extra virgin olive oil. Contact and Location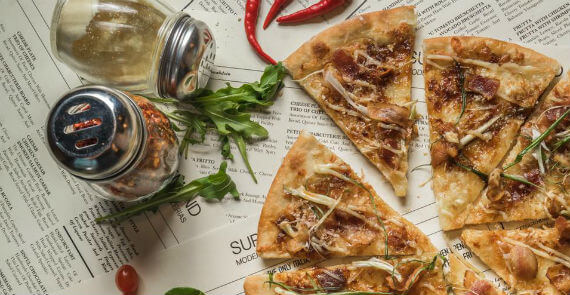 With multiple outlets across the island, Supply & Demand is a popular spot to meet friends over a drink and a few pizzas. Open late until 2am, it sheds its corporate vibe as the hours roll on and takes on a more after-hours languid feel. There is a whole range of pizzas to choose from, and with truffle fries on the side you can not go wrong here. Contact and Location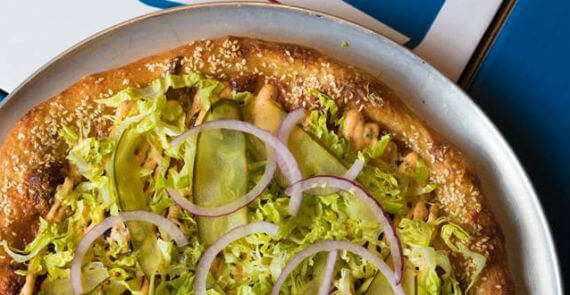 Located in the heart of CBD, Blue Label Pizza & Wine offers a modern take on the traditional pizzeria. The architecturally thoughtful space offers intimate seating and gorgeous wood detailing. The retro music adds to the charm of the pizzeria and they accept reservations as well as walk-ins. Contact and Location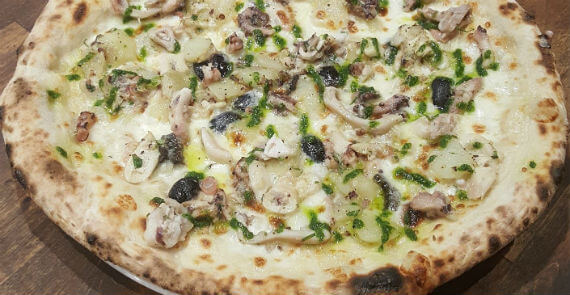 To eat and drink – life can be that simple! And 2it & Drink is all about that -wonderful pizzas, pastas, lovely tiramisu, and more. It is a celebration of authentic homemade Italian cuisine with your whole family and friends in a modern buzzing surrounding. Located at the corner of the newly renovated Valley Point, drop by the neighbourhood and choose to join us by dining al fresco or dine in and watch your pizza spin by our experienced Italian pizzaiolo and pasta freshly prepared by resident chef at the pasta lab.Contact and Location
Comments