We earnestly believe in starting our day with a crispy, crunchy tart. On some days we go for our favourite kinds, and on some, we want to try something new. Either way, Singapore's patisseries, and bakeries keep us delighted with our regulars, as well as entice us frequently with their delightful creations.
Let us walk you through the best of tarts in Singapore and the wonderful bakeries making them. Image Credit: Nichesav.com​​​​​​​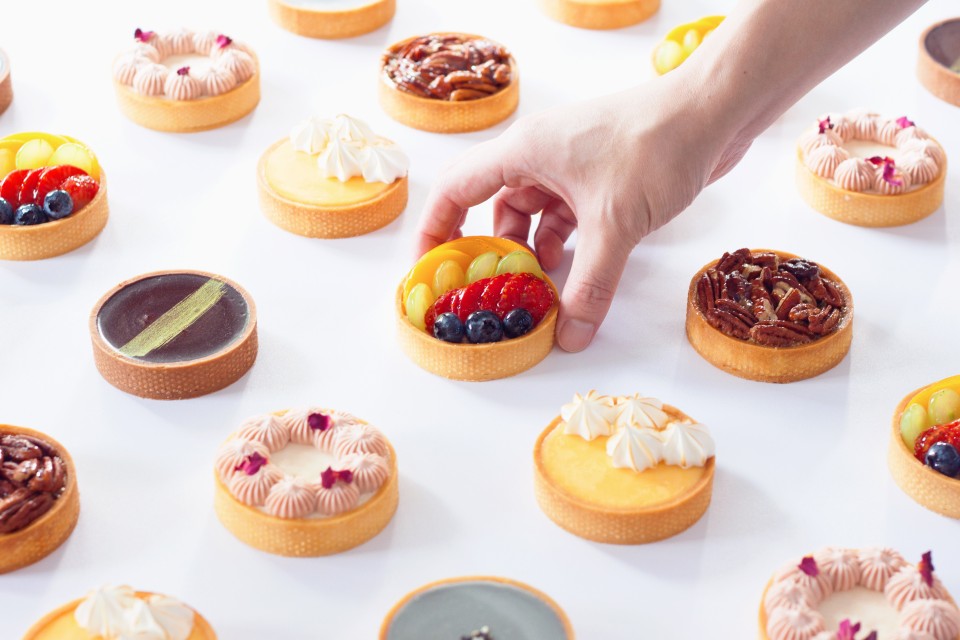 ​​​​​​​
Handmade tarts anyone? Made fresh daily at Wunderfolks cute store on Joo Chiat Road. We were excited when we stumbled across this outlet. Love tarts especially fine elegant ones. We liken these tarts to ones we are accustomed to having in a fine dining restaurant. Gourmet filling with crunchy shells. Wunderfolks started by making larger 20cm tarts with six flavours. For $45 choose from mixed fruit, lemon, maple pecan, dark chocolate, lychee and black sesame. Customers who frequented the shopfront however, often requested mini tarts. That led to the birth of smaller 8cm tarts priced at $8 each or $42 for a pack of six. We love these tarts!
a. 201 Joo Chiat Road #01-03 Singapore, #01-03 S427472

s. www.facebook.com/wunderfolks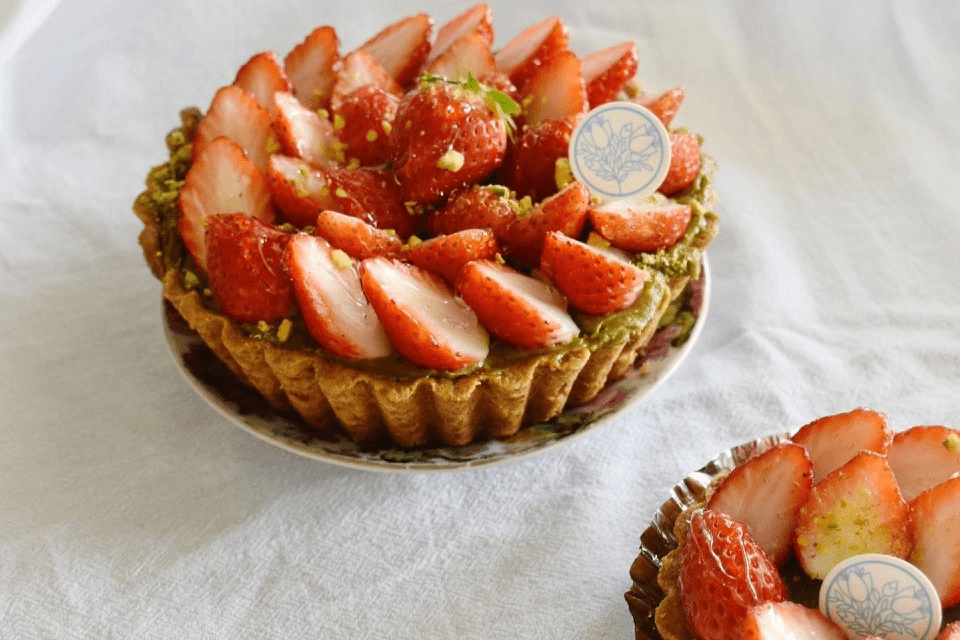 Popular for their freshly baked, moist cakes, Flor Patisserie loves to decorate their bakes in a floral pattern. Buying their various treats would then be like customising a bouquet, and we like to make one for ourselves every now and then. Their tarts are just as exceptional as their cakes, and the popular ones include Yuzu Strawberry Tart, Dark Cherry Custard Tart, Pistachio Strawberry Tart, and Amera Tomato Tart. The tomato tart may sound unusual, but it is a must-try and will surprise you with its burst of delicate flavours. Image Credit: Flor Patisserie Facebook Page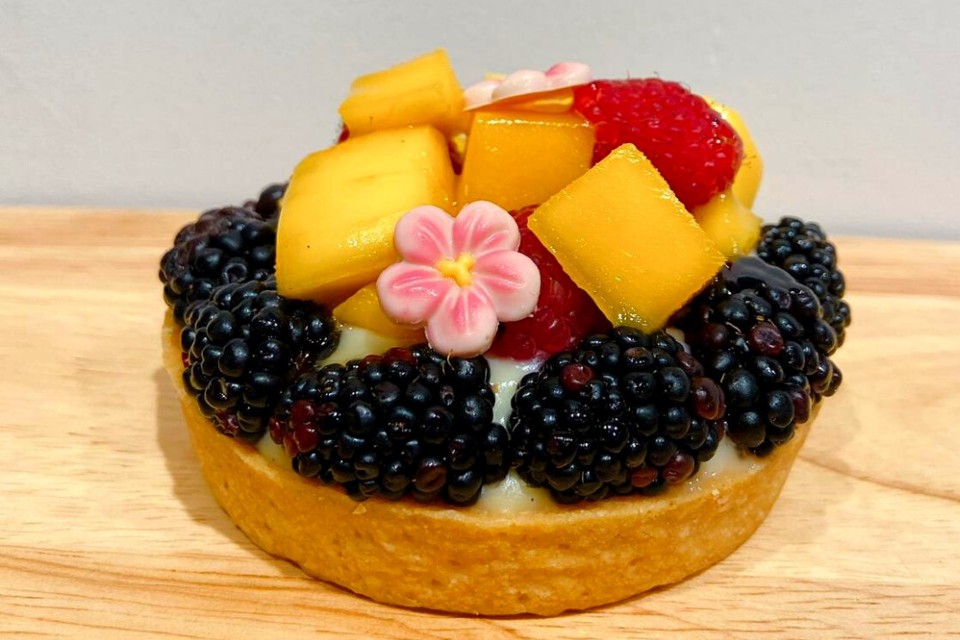 Relishing tarts at Drips is one of the most hedonistic experiences we have had at a Singapore bakery, and choose to remain biased towards its delicious Lemon Tart. At the same time, we would agree with the masses and give their signature Seasonal Fruit Tart with its delicate custard and fresh berries a big thumbs up. Despite having some of the freshest, tastiest fruits and berries to top their delicious tarts, their Baked Macadamia Nut Tart remains the most popular owing to its nutty, crunchy, heavenly taste in every bite. Image Credit: Drips Bakery Cafe Facebook Page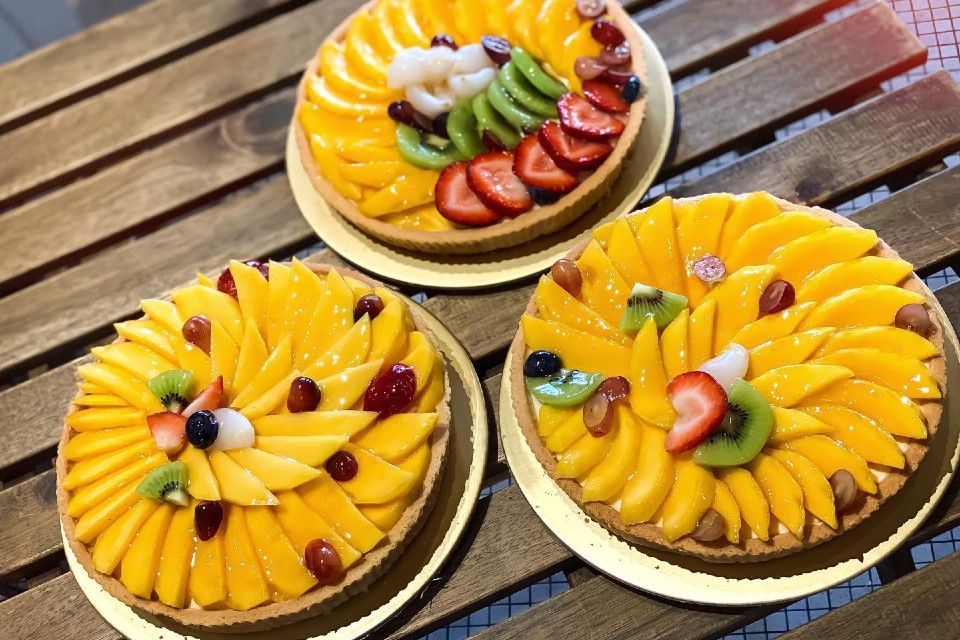 ​​​​​​​
Working hard to give you delicious handmade treats made with natural colours and flavours, Niche Savoureuse is a place you should definitely visit. You can pick up some of their artisanal loaves of bread, sit down to relish their delicious pizzas and waffles, or tuck into their flavourful tarts. Each of their tarts is high in flavour because of the reduced sugar, and they do not have gelatine either. It is quite like feasting on our grandmother's tarts, and we wouldn't have it any other way. The bakery makes Lemon Meringue, French Apple, and Fresh Fruit Tarts, and they are available for home delivery too! Image Credit: Niche Savoureuse Facebook Page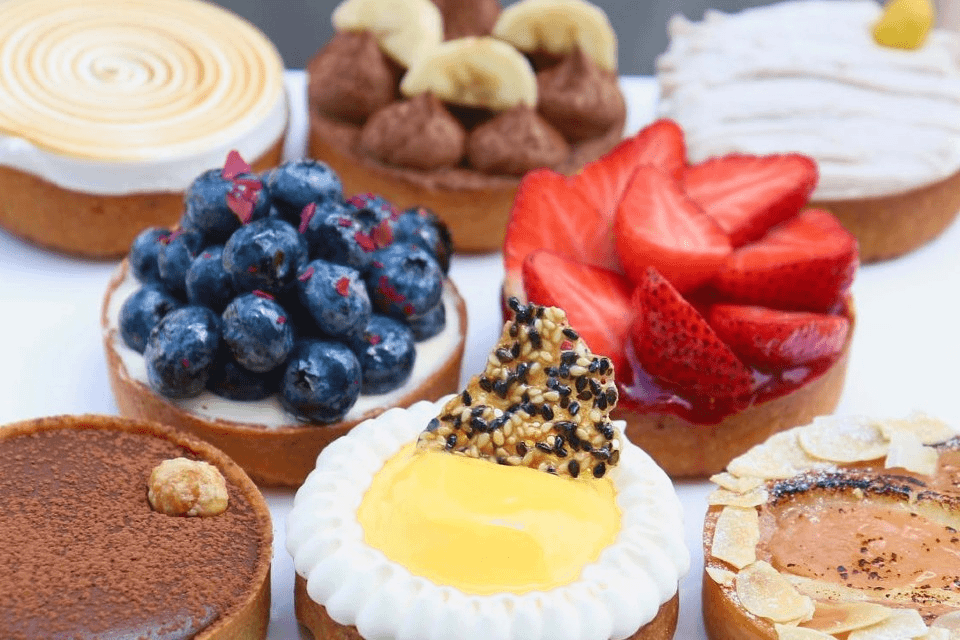 ​​​​​​​
The zing of each tart at Patisserie Cle is mouth-watering and keeps you going for another bite till the tart is all gone. Yes, this has happened to us, which is why we order at least six of these delicious delights. Made with the freshest produce, the tarts here are bursting with decadence and fruity goodness. Relish seasonal berries with their Blueberry Rose, Mango, and Strawberry tarts. Their Lemon Meringue Tart and Bourdaloue Tart are perfect for those who love delicate flavours. And for those who love a little more decadence, should go for their Cognac Caramel Chocolate Tart. Image Credit: Patisserie Cle Facebook Page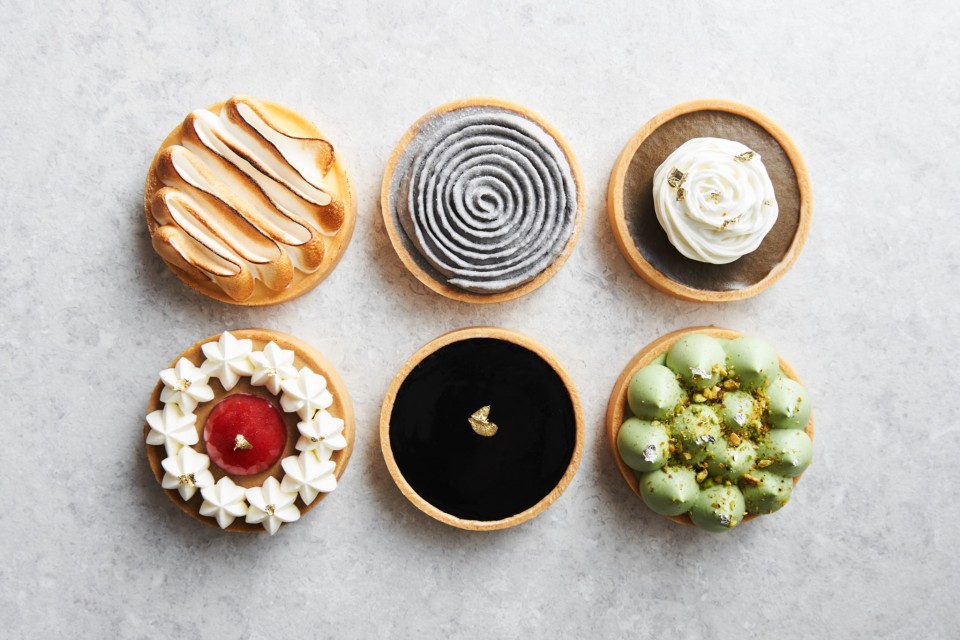 The tarts at Luna are famous for their thick, buttery crusts, and each filling is delicious. We cannot resist their Tarte au Tropicale filled with pineapple cremeux and diced pineapple, with a quenelle of coconut mousse which melts in the mouth. The unique tart here is Goma x PB; the filling is Japanese black sesame crème, fresh peanut butter, topped with a sesame chantilly. The other crowd favourites include Sea Salt Noir Dark Chocolate (70%), Yuzu Meringue Cheese, and Hojicha-Kōhī. They also make pretty cakes with a rich finesse, and every bite of their baked treats is out-of-the-world. Image Credit: Luna Singapore Facebook Page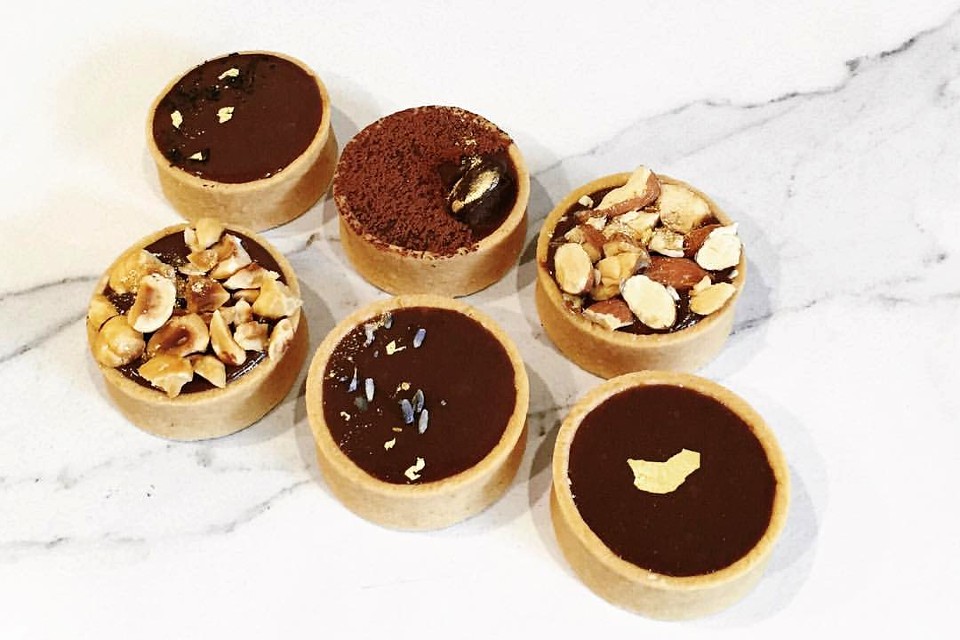 Baking drool-worthy madeleines, brownies, cakes, and tarts, walking into Ciel Patisserie is like walking into childhood nostalgia. The focus here is on making flavours we all love and in a style which brings out fond memories. So, you'll find the vibrant Pêche - Sweet Peach Tart and Fraîche - Fresh Fruit Tart, chocolate delights like Chocolate Caramel Tart and Chocolate Almond Tart, and the classic, Lemon Meringue Tart. Their crust is crisp and goes beautifully with the tempting fillings. Image Credit: Ciel Patisserie Facebook Page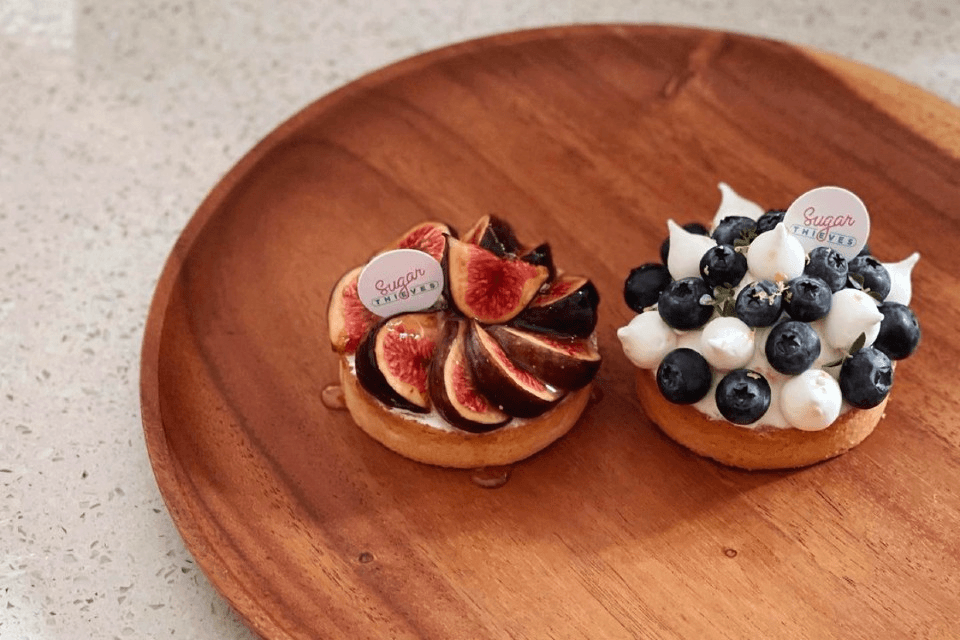 Delicate French pastries and tarts find a home at Sugar Thieves, a delightful bakery in Singapore offering a fresh new menu every month. Keep a tab on their Instagram handle to order some of their amazing treats. Right from their crunchy, flaky croissants to a box of their sweet and tangy tarts, everything is worth a try. Their Weis Mango Tart is exceptional, and they make it with a mango mousse, coconut mousse, macadamia praline & chocolate sponge. Our favourites among their tarts include Passionfruit Tart and their signature, Valrhona Dark Chocolate with Sea Salt Tart. Image Credit: Sugar Thieves Instagram Page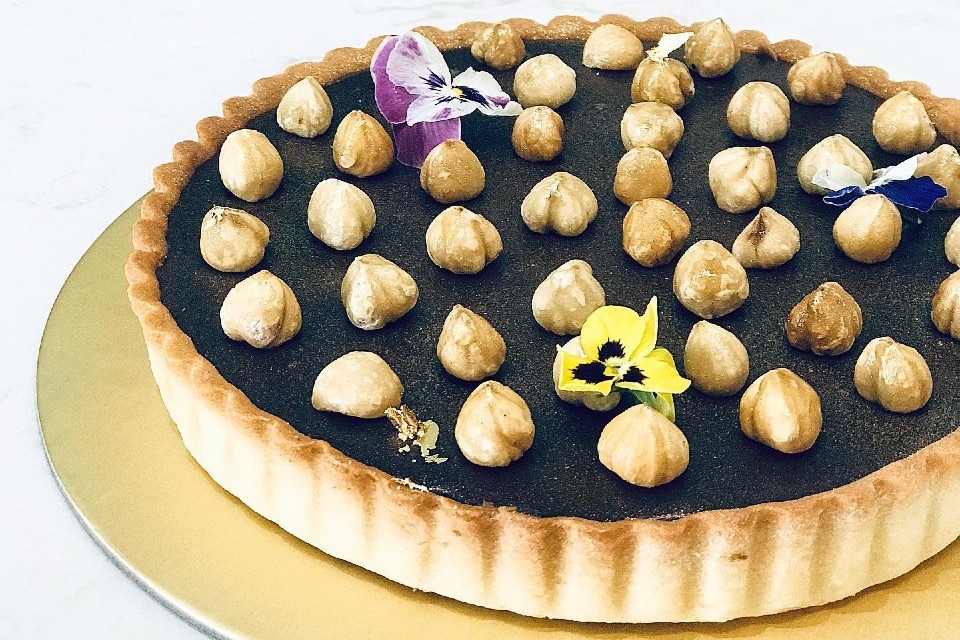 Whiskit is a lovely cafe with a chic ambience and perfect for enjoying their delicate cakes, tarts, and patisserie. The fruity tarts here are loaded with fresh fruit to give them a burst of flavour. Amongst these, we love their Mango Tart, Bandung Raspberries Tart, and Premium Grapes Tart. Their specialties do not end here and include addictive delights like Orh Nee Ondeh Tart, Tart Kiu (Milo), Salted Caramel Chocolate, and Purple Sweet Potato Mont Blanc. Do try their fluffy cakes and their delicious cheesecakes too! Image Credit: Whiskit Bakery & Cafe Facebook Page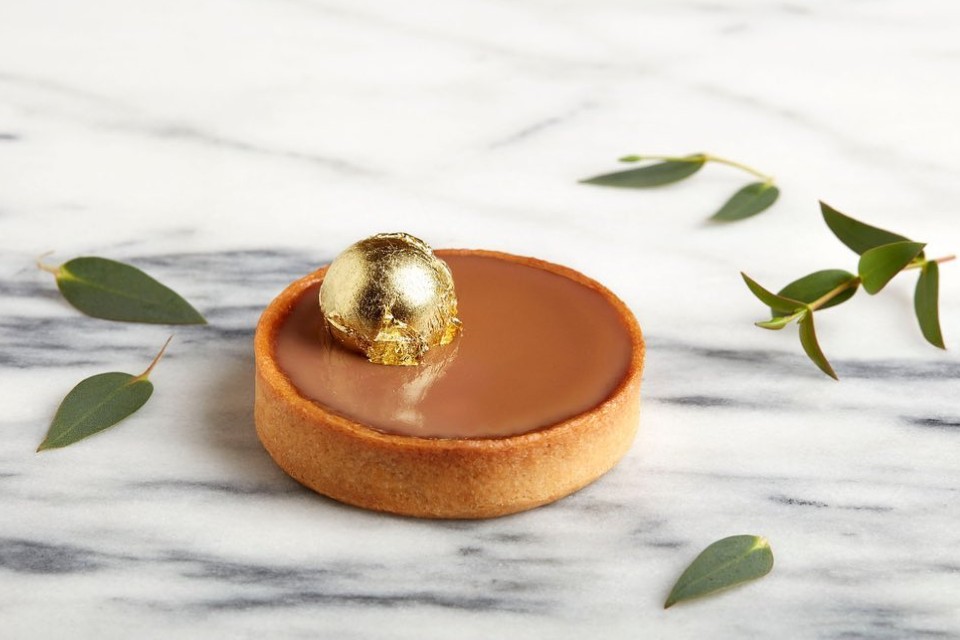 A favourite amongst tart lovers, Tarte by Cheryl Koh came up in 2015 and since then has been winning hearts all over Singapore. Making everything in their kitchen from scratch, the quality of their baked treats is evident, and the taste is out-of-the-world. Experience their charming cafe and tuck into a sandwich or a quiche over a cup of coffee. Do not leave without trying their flavourful tarts - Dark Chocolate, Cheese, Pistachio, Cherry, Roussillon Apricot, Cherry Crumble, and Roussillon Peach. Yum! Image Credit: Tarte by Cheryl Koh Facebook Page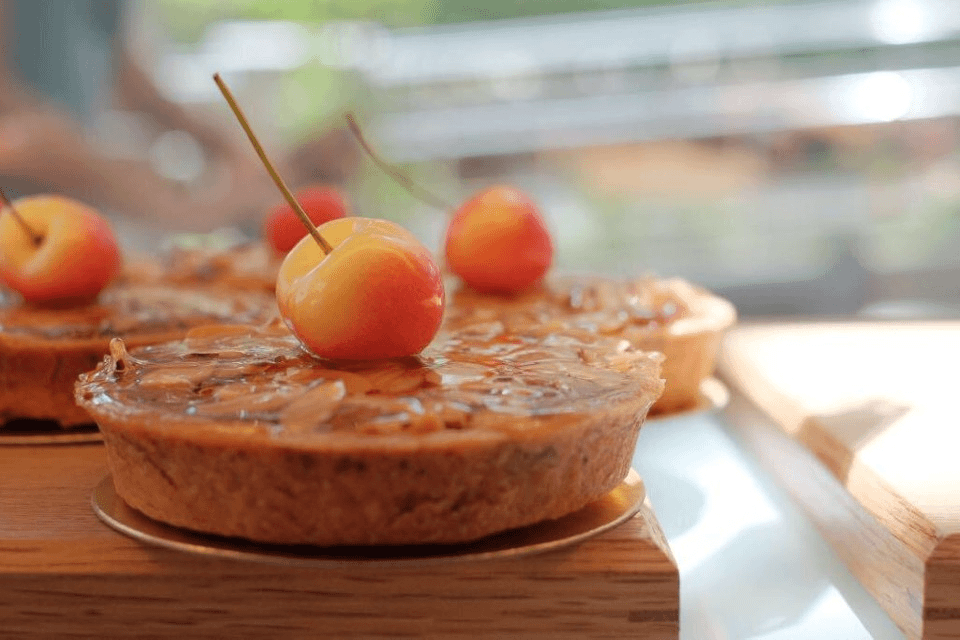 ​​​​​​​
Step into this amazing bakery by Alfred Chan, as you will find a variety of patisserie here, right from tea time scones and cakes to bread, bagels, and burgers. For those who have a major sweet tooth, this bakery is a delight as they have so many desserts, you'll find it hard to pick one. We've made several trips too to binge on their cakes, pastries, and tarts. Each one of their tarts is outstanding, and Chef Chan never disappoints. Our favourites include - White Chocolate Avocado Tart, Cinnamon Egg Tart, Zesty Lemon & Lime Tart, Almond Tart, and Creme Brulee Tart. ​​​​​​​Image Credit: Fredosbaker.com.sg