Hero Image: Lush Platters
Hero Video: Lush Platters
Summer parties are in season and social calendars are filling up. Wish to throw an intimate party for friends and family before you head off for the summer? As exciting as the idea is, the planning and research can be quite a dampener.
Fret not. Here is your Party 101. Though there are plenty of catering options available across the island, these are our absolute favourites. Enlist one of them for your upcoming party and your guests will be gushing about it for months to come.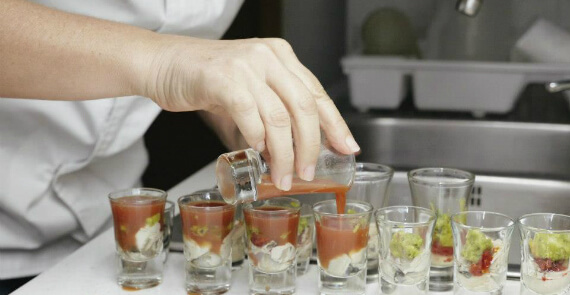 The largest on-demand chef service in Singapore, Clubvivre's name is derived from the French word 'vivre' which means 'to live'. What better way to celebrate life than with good food and even better company? Clubvivre offers ease of commissioning with online menus to suit your taste and budget. The order can also be placed online,
For elevated Asian flavours, why not get your food catered by Coriander Leaf. The restaurant in Chjimes is picture-perfect but so is the food delivered and set up in your home. Though the flavours are influenced by various regions in Asia, they are suited for expat-tastes. The bite-sized dishes are sure to please a well-traveled gourmand.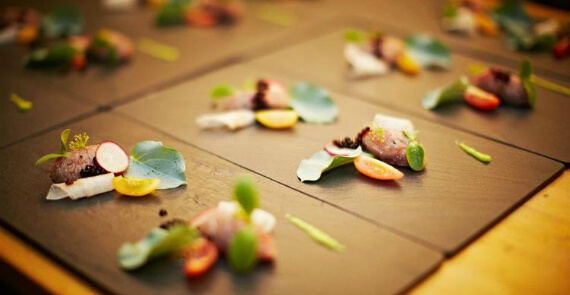 For a touch of class, why not have a celebrated chef create a bespoke menu for your party? With My Private Chef, you can do just that. Choose from their roster of highly acclaimed chefs and they will create a menu just for your house-party. Menus start from $1600 and include the chef's services, waiters, cutlery and even linen.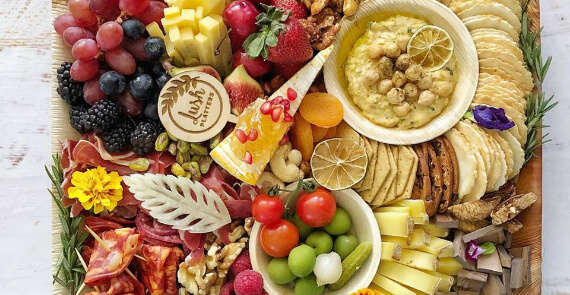 Bringing the Australian 'grazing tables' concept to Singapore, Lush Platters creates visually stunning gourmet tables within your home. Perfect for a party where you only wish to serve drinks and light bites, these tables and platters are sure to be a talking point amongst your guests. Imagine gourmet cheeses, nuts, sliders, bruschettas, cold cuts and more.  
For an informal barbeque party, why not bring in the experts? The Brazilian Dream recreates the perfect Brazilian barbeque experience in your backyard or barbeque pit. They are a great option for children's parties or a weekend gathering of friends.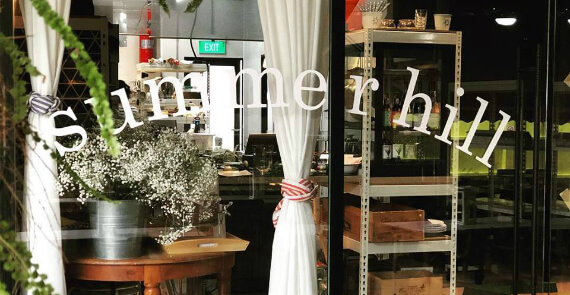 A new French bistro in the heart of Singapore, Summer Hill also offers takeaway kits for a DIY party. An economical option than full-fledged catering, these party packs require you to merely put finishing touches and serve delicious food at your party. They have designed complete menu experiences catering for a dinner for 2 to parties of 12. The menus are designed with the space and equipment of a home and domestic kitchen in mind.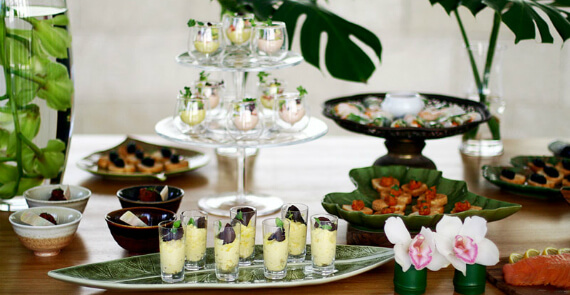 Violet Oon is known to be somewhat of a brand ambassador of Singaporean Cuisine. Bring her expertise home for your next party. They cater for small gatherings as well as large ones and even offer party trays (each tray feeds 10-12 people). The talented team will create a vision and execute a feast honoring local Singaporean flavours, right there in your house. A Peranakan catering experience second to none.
Cover Image: Facebook (Lush Platters)
Comments
What are people saying about Lush Platters? Honestly we can not thank you enough for the most amazing service we have ever experienced. It was insane and you and your team were absolute gold! — Cassandra, Twitter (Layered grazing table 80 Pax) " We just wanted to write to you to say a big thank you and to tell you how amazing your platters were..!! All our guests really loved the combination and the fact that everything was just bursting with flavour..!! We told everyone about Lush Platters so I am sure you will end up with some orders from people who were with us last night. It was a great party made more so by the great platters..!! Thank you again! — A & M (Multiple platters ) " Just wanted to send a thank you. We and our guests were absolutely blown away by the table - it was ART! Visually gorgeous, quality perfect! The party did not leave the table and everyone was talking about it. The team was very professional and did a tremendous job. And the order process with you was super easy and fast. Thanks a million!!! — Sarah (Flat Lay 30 Pax)