What do you think about The Best New Restaurants In Singapore: March 2019?
The hottest tables this month
These four dining experiences top the list for Lux Dining this month. Expect to be thrilled, delighted, indulged and entertained at this months' CHOICE TOP TABLES
We all love our food in Singapore, especially when restaurants are found "en masse" in popular neighbourhood enclaves - this makes for strolling more a discovery tour of mouth-watering delight. With Singapore's restaurant scene always on the move, we tend to have to let go of what we have come to love. 
Telok Ayer recently bid farewell to one-Michelin-starred Cheek by Jowl at the end of February 2019, almost two years to the day that chef-owner Rishi Naleendra's opened his fine modern Australian offering feeding the hungry CBD crowd. But it was the escalating rents that drove Naleendra out.
But all is not lost, the restaurant is in the midst of rebranding itself as a casual bistro, Cheek, although it will rise in another location soon to be announced. It's time to start exploring new flavours and dining dens again. Here, we present the latest restaurants to have erupted onto the culinary trail here in Singapore. Enjoy!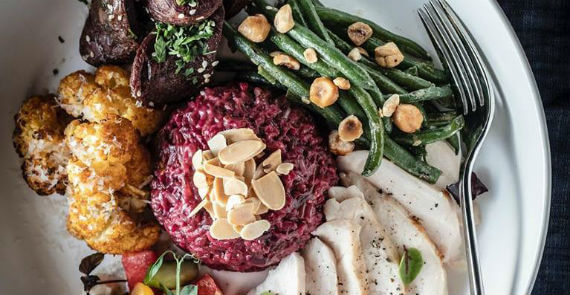 pictured: Try the Pan Seared Chicken Breast accompanied by baked curry cauliflower, maple miso sweet potatoes with mesclun salad 51 Soho is one of the latest all-day dining spots to join the Telok Ayer neighbourhood. This restaurant is led by the same people behind Sichuan-inspired restaurants Birds of A Feather, so expect the same friendly service and sophisticated interior designs. The financial and CBD lunch crowd will appreciate the healthy grain bowl options offering a range of proteins such as the healthier chicken breast or more indulgent items like lobster and Wagyu shoulder tender, accompanied with a choice of grains and toppings. Breakfast, lunch, dinner and all the hours in between: the menus of 51 Soho seamlessly meets the ever-changing culinary requirements you might have in a day. Cuisine driven by European and Asian influences with the occasional peppering of Sichuan flavours is winning over guests at 51 Soho. contact and location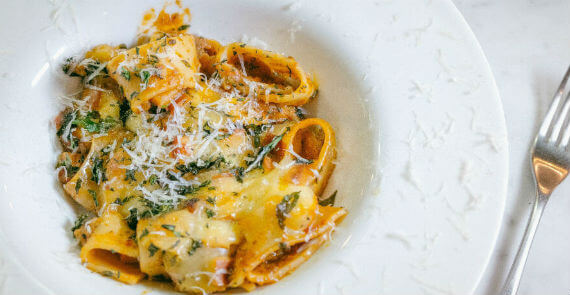 Nothing is more Italian or more satisfactory to eat than a bowl of pasta. Known across Italy as "piatto unico" or "a complete meal" pasta has become a symbol of the Italian way of life – a symbol of family and friends gathering around the table to share, laugh, eat and create memories. Each and every one of Pasta Bar's pasta shapes is handmade daily using a variety of semolina and '00' flours combined with whole egg, egg yolks and water or a varying combination of these ingredients depending on the required texture, bite and intended use of the pasta, providing a different eating experience with every dish. contact and location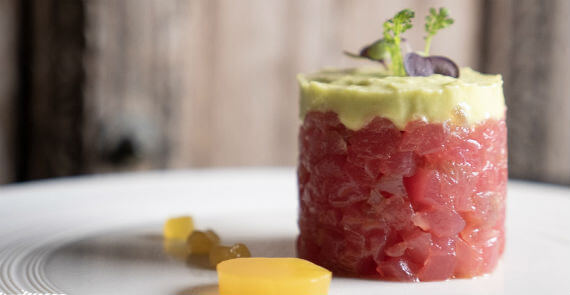 The award-winning Barracuda Restaurant transports its fine-dining experience from the beaches of Koh Samui to the city life of Singapore. The Singapore branch doesn't have the advantage of sea breezes and holiday makers, but it makes up for it with its warm wood interiors and lots of natural light. What is carried over though from Koh Samui is German-born chef Ferdinand Dienst's experience with melding Mediterranean and Asian flavours with quality produce. contact and location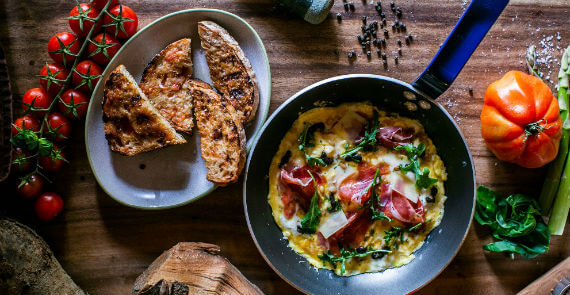 Olivia Restaurant & Lounge transports guests to a setting that's unique to Barcelona. Embodying the essence of Mediterranean soul, where values are centred around the kitchen, Olivia Restaurant & Lounge exudes a welcoming atmosphere and champions an elevated homestyle cooking. Presenting plates that showcase the multiethnicity of Barcelona rather than a one-size-fits-all Spanish cuisine, the restaurant is one of a cluster of dining outlets under new hospitality lifestyle concept KeSa House. Try the Iberico Ham Croquettes ($7), or the Homemade "Catalunya" Lobster-Avocado Roll ($25) or for mains the Octopus, Crispy Pork Belly and Potato Foam ($35) is delicious. contact and location
Comments
Nick Cheong recommends Barracuda Restaurant on facebook having written...I had a delightful evening dining here. The restaurant is tucked away in a historic, character-rich building with an ambience that would be perfect for an evening date or a special occasion - though I was sadly dining by myself. The food was well-prepared and beautifully presented. I would definitely recommend the duck breast. I will not hesitate coming back again.
51 Soho is designed to foster a social experience. The goal is that you feel that you've found the place and the people that you've always been searching for. Natural materials such as brick and wood dominate the interiors vis-à-vis the walls, the bar and the furniture; black steel panels add an urban edge. Up-close observation reveals a delightful and highly Instagram-mable surprise: the patterns alternate between geometrical inspirations to charming cut-outs of birds, teapots and cups. At 51 Soho, whether you need a quick lunch alone or to entertain a 10-person group of drinkers, the space and staff are quick to respond to your needs. https://www.expatchoice.asia/eat-drink/brunch-all-day-dining/51-soho